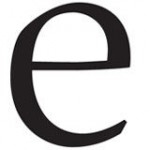 elevateNV
Aug 23 2018 . 7 min read
Elevating the Conversation with Jay Matos, president/owner, Jay Matos Consulting
Cannabis compliance expert Jay Matos has dedicated the past six-and-a-half years to help reform Nevada's medical marijuana program. Matos helped develop the regulatory framework of SB 374, which laid out the state's medical marijuana laws and was passed in 2013. "There is just such a lack of understanding about marijuana's value," Matos says. "When I started learning about kids who were dying of reactions to medicines that weren't working and marijuana was their last alternative, I then made it my mission to educate people. Our minds perceived that this was criminal, and we were just wrong, dead wrong. Now we are waiting on the federal government to be able to see the light and move it to schedule II or III."
How did you become involved in Nevada's cannabis industry?
In 2012 I was meeting with Senator Segerblom about passing a GPS second-time, sex offender bill and he said he needed my help with a medical marijuana bill he was developing. As a volunteer, my job was pretty much to travel the West Coast to figure out which state had the best bill for Nevada to follow, which was Arizona's. At the time Arizona was a medical state and they had tight regulations and we figured those were the regs Nevada needed. I hosted a trip of Nevada legislators to Arizona to go visit the very first dispensary in Glendale called Arizona Organix so they could get educated on dispensaries. From there I went out and got the votes necessary to pass the bill because we needed both Democrat and Republican involvement.
How would you describe your role in the development of Nevada's medical marijuana program?
My role was to help educate not only the public, but also government officials on the misconceptions of the industry itself. For example, I did town hall meetings to let people know what dispensaries would be like. There was such a misconception that it would bring crime to the community which was far from the truth. My role was also to help facilitate information going back and forth between different government entities as far as how the industry should be run.
How much did you know about the cannabis industry?
I didn't know anything about the regulated cannabis industry, but it was something that I wanted to lobby for and support especially when I learned the medical marijuana law at the time was a broken law. Nevada law said you could grow 12 plants, however seeds were illegal, plus you had the elderly and others who didn't know how to grow and they were inviting strangers into their homes to help them grow their medicine whether it was for a migraine, seizures or other ailments. Also, there were minors in some of the home grows. I thought we needed to address some of those issues.
At the time you were working on the regulatory framework for the state's medical marijuana program, what did you foresee? For instance, did you believe Las Vegas could possibly become the Amsterdam of the U.S.?
At that particular time, when we were creating the medical framework for marijuana, I didn't see that. Our focus was getting more medicine for the patients. Additionally, having strangers coming into the homes of the elderly and with minors around home grows was just not working. So, the focus was more of let's fix this and not look ahead ten years. I think the focus was much different then what it is today. We were strictly on a mission to fix what was broken and didn't make sense for patients.
Medicinal cannabis has been legal in Nevada since 2000, what was the impetus for finally getting the regulatory framework in place in 2013?
Mainly that the law was being broken. There were some discrepancies in the law and we needed to fix a broken law and create a law that would work for everyone.
One of the things you had to figure out was the number of licenses necessary for medical marijuana dispensaries.
We came up with the number of dispensary licenses (60) by calculating that for every 10 pharmacies in the state of Nevada we would have one dispensary. Now with recreational coming in we are finding that more licensed dispensaries are needed.
Why did you include reciprocity?
We just knew that this was the Entertainment Capital of the World and tourists should be allowed to get their medicine. If you have a tourist coming in from another state they would not be able to carry their medicine on a plane, however, if they could show a card from a state that had medicinal marijuana patient cardholders, we would allow the businesses here to sell to them. We figured that would be a good thing, and we could protect the tourists because it's such a transient town of tourists coming here from neighboring western states where they also have legal marijuana.
Why was lab testing an important part of the regulatory framework?
Lab testing was just part of making sure that the patients had quality medicine. We needed mandatory testing and part of the broken law was that patients had no idea what pesticides or other things were being put into the plant and patients should know that; especially if they had a disease they were treating. Mandatory testing only made sense at the time.
What's the most pressing issue plaguing the cannabis industry?
I really feel for the business owners because they have so many problems dealing with the security around cash and lack of banking. Also, there's the challenges that comes with the IRS's 280E tax code and the government taking their tax dollars. We need the government to protect them and provide policies that allow these companies to bank and deposit their cash. Once we can get that figured out, it will open up the industry for people to look for investors.
You are on Clark County Commission's Green Ribbon Panel to set policies regarding land use and licensing of retail marijuana establishments. What has been your focus as a member of that panel?
My focus is to do research and educate myself so I can provide valuable input about regs to the Commission so they have useful knowledge in front of them before they vote or make an ordinance. Our job is to be well educated. Everyone takes a lot of pride in being on that board.
Where is the Clark County Commission's Green Ribbon Panel on consumption lounges? We all believe there should be consumption lounges. The issue becomes how are these businesses that want to be consumption lounges going to sustain themselves -- there's no alcohol, no food -- so how does a business sustain itself? One thing about a special use permit is the County wants to know that the business receiving the permit is going to be successful, how are they going to make a return on their investment? It must be a sustainable business. I think it will eventually happen sometime next year.
What has been the most surprising thing you have learned about cannabis?
To be truthful, how much people are willing to pay to participate in the industry. Although it's a good investment, it takes a lot of money.
Now that we are a few years down the road and the program is in full gear, how would you sum up your experience working on Nevada's medical marijuana regulatory program?
I think we have learned a lot and have made a lot of headway as far as understanding the format of who we are and where we are going with the evolution of this industry in Nevada. I have a good understanding of why the regulations were put in place, seeing how those regulations are affecting businesses, and how we can improve them as far as everyone is concerned. Our biggest concerns as a state is that we need to ensure that the businesses can be successful and patients have quality products.