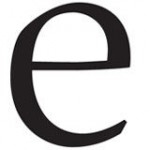 elevateNV
Sep 19 2018 . 11 min read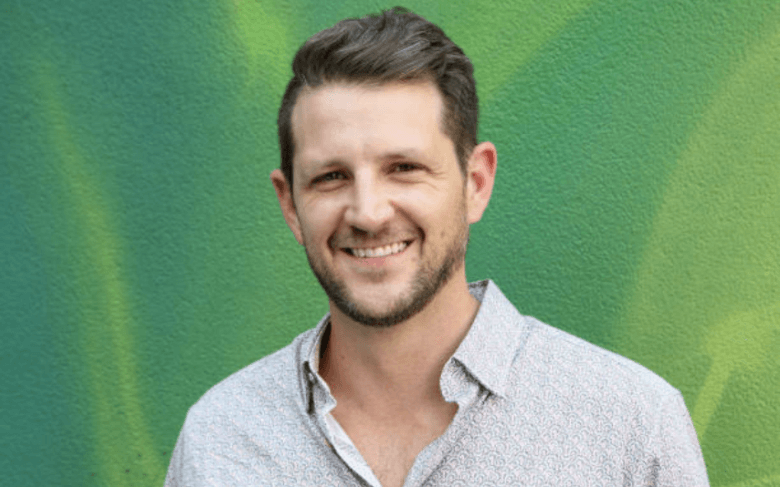 Cannabition founder J.J. Walker calls his latest project, a 10,500-square-foot cannabis museum located at the Fremont Street Experience in Downtown Las Vegas, a culmination of his life's work as an entrepreneur. With entrepreneurial experience that ranges from producing the first marijuana convention called KushCon in 2010 to musical festivals to marijuana tour company My 420 Tours, Walker has found a way to marry his two greatest passions -- producing events and cannabis. In Cannabition, which opens in September, Walker intends to take his non-consumption-based cannabis venue and eventually transition it into a consumption-friendly experience.
How long have you worked in the cannabis industry?
Since 2009; I officially opened my first dispensary in Colorado that year. It was barely even medical at that point. When we opened up Obama announced they were not going to intercede in state's rights with regard to medical marijuana. So, we just jumped right on it and opened a wellness center. We were so early they hadn't even created any sort of license yet. So, when we did get a license it was basically a horticulture license.
What made you decide to get involved in a federally illegal business?
When I was 27 years old I went into business with a good friend who know everything about medical marijuana and the laws. We felt the risk and reward of opening a dispensary in Colorado in 2009 was well worth it. We started with $10,000 and built out this dispensary in 300 square feet and opened our doors with, literally, product off the street. We were part of the medical marijuana regulatory process that they had created in Colorado and just built on that trend over the next few years.
We grew that business to nearly $10,000 a day, eventually selling it in mid-2011 before Colorado went rec. I was one of the first people to sell out. I didn't know rec was going to happen. It's still crazy with what all these dispensary owners have to deal with, including the potential of going to jail, it was very difficult to be in that space. Every single day it was some new regulation. It was a high-risk thing and I got an opportunity to do my first buyout and make some good money. My real passion is in marketing anyway. Operating and running a grow facility was nothing I had a passion for.
What inspired you to start a museum?
This is a culmination of all of my life's work as an entrepreneur between the event world and the cannabis space. Through the course of these years I have always had my event company. I still host some of the largest Halloween and Christmas parties in Colorado. I produced the first marijuana convention in 2010 called KushCon that was hugely successful and have also done musical festivals in the space. Then I started a marijuana tour company in 2014 called My 420 Tours and that company was basically an all-around cannabis experience and we grew it from vacation packages with people getting a marijuana-friendly hotel to growing it into a business that was doing several million dollars a year. We were working with over 14 420-friendly hotels and were hosting over 5,000 people a month. We created the trend of cannabis tourism, it didn't exist when we started it and now it's become a thing and very popular in Colorado and Oregon. I had that company since 2014 and wanted to expand it to Vegas but Vegas was very anti-social consumption. In Colorado they let us operate and live in the gray space. They consider shuttles a private space where people can consume as well as in the buses and hotel rooms but in Las Vegas they said if you don't smoke in your house it's considered illegal. So, they shut down any opportunity of us trying to move the tour business out here.
What inspired you to start a museum?
I learned about a new trend of these immersive Instagrammable experiences like the Museum of Ice Cream, MeowWolf, and Color Factory that have become this wildly popular thing in the last two years. People are going into these fabricated experiences to get a really cool photo and to have a more interactive experience with life-size art. I saw an opportunity to create that with a theme of cannabis.
Why Las Vegas for the museum? I saw a major opportunity. Being the mecca of tourism in the US and one of the top destinations in the world, Vegas is a place with over 43 million visitors a year from across the globe and the next place that actually legalized cannabis. I wanted to really start spreading the message and create a new type of experience that I do see trending in the future which is legalized social experience of cannabis. Right now, cannabis may be legal in some states, but nobody has figured out what it means to actually have cannabis in a public setting and that can't last forever. If you look at liquor prohibition – once they legalized it they had to figure out how to supply it, how to make it, how to distribute it like through a liquor store. Then you learn how to experience the liquor which is creating a bar, from a bar there is a lounge and a nightclub -- all these experiences have grown around the consumption of alcohol. Then brands of alcohol want to sell their product come to realize people want to experience their liquor. I look at the same thing in marijuana. We have legalized it, we have learned how to grow it and sell it out of a dispensary. Now what's next? That's literally where we are. They really haven't even created the first bar yet or that first experience. And the marijuana brands themselves -- how do they promote themselves outside of traditional media like print advertising? There's no way for them to create experiences around their brands with consumers through social experiences, I saw this as a perfect place. Also, the city of Las Vegas wanted to do social consumption. I saw this as a perfect place to basically launch this cannabis experience that would be very successful without the actual consumption of marijuana and also give brands a chance to engage with consumers through this experience. Show that tourists want to have these types of experiences and can be financially viable and a good thing for an economy. Why not combine that effort into a non-consumption-based cannabis experience and launch it with this eventually growing it into something that would have real potential of being a consumption-friendly experience.
This is our education issue, how important was education as a component of the museum?
For consumers, their only ways to really learn about marijuana are through what they read online or by talking to budtenders. They don't have a place to go to interact in an environment designed around experience and so with Cannabition we are creating an experience where we are taking people on a journey that starts from seed through to the experience of cannabis. They can learn about how the plant is grown, the culture of 420, and what brands are impacting the industry. Throughout this very entertaining experience we have an opportunity through the different installations that are all based around different segments of the cannabis industry to not only entertain, but also to provide some cool, key educational points.
What's the most important idea that you want people to walk away with after visiting Cannabition? That everyone, from stone-cold stoners to complete novices to people who have anti views on cannabis, when they leave the museum had an experience that maybe gave them a new perspective on this legalized industry. For a long time, this industry was kept underground and was something you didn't talk about and now it's this larger than life experience that is moving into the mainstream of society.
Since one of your goals for the museum is to normalize cannabis, do you believe including the world's largest bong furthers that goal?
Each of these rooms has an aesthetic and artistic approach. The bong represents a segment of the cannabis industry which is the glass industry. You have all the ancillary companies that have significant value and impact to the industry as well as the culture. The glass industry is huge within the cannabis space from the bongs to the pipes. All the smokable devices that people use that are glass-based are masterpieces and really show the artistic ability of these people who 10 years ago went to prison for creating a bong, and today we are celebrating their expertise.
What is the first thing you acquired for the museum?
The bong was the first thing I wanted to do when we started this. I really didn't know how the experience was going to look and through a great group of inspiring minds that came together and have a ton experience in the attractions world -- from building out amusement parks around the world and building out this full experience that really takes people through this journey -- we have got some really cool things. From the seed room, which who would ever thought the cannabis seed would be glorified. That's where everything began and so we created this massive seed that opens up like a clamshell, has a bed in it that you can lay in and it's about the idea that this is the root, the beginning of cannabis. It's fun and sexual and there's a lot of energy in that space. It takes you back to those roots.
While cannabis won't be sold at Cannabition nor is it allowed to be consumed on site, the museum boasts the world's largest collection of CBD products.
Fortunately, the medical side of cannabis has exploded in popularity and because CBD is primarily created from hemp, it's legal. We have the ability to provide education on the health benefits of cannabis and sell products containing some of the most important cannabinoids helping patients. All our CBD stuff has been highly vetted. One of the issues in the CBD world is you aren't sure what you are going to get, so our products will be double-tested from trusted brands and will range from topicals to pet treats.
What's your goal for the museum? To change the social perspective of cannabis by creating an experience that's larger than life and different than anyone has conceived of what they think a social consumption cannabis experience should be. The way government officials are looking at it. Even entrepreneurs haven't really thought quite through yet that traditionally social consumption lounges have been about people sitting around smoking pot and ordering some coffee and some food. The way I look at it is that cannabis can be a very interactive experience like when people smoke pot at a concert. We wanted to create a big experience and something we hope will trend for the future rendition of what we are going to create as far as the marijuana experience. We hope it opens the minds of other entrepreneurs to start thinking beyond marijuana social consumption in a public setting that is greater than a hookah lounge, for example.
What has surprised you most about cannabis? I'm surprised that there is a whole regulatory process that is subjective to the regulators themselves and how they want to interpret laws. I am very surprised how much impact a person who is a regulator -- that may have nothing to do with the industry and no nothing about it -- can have on an industry, its customers, its patients, its businessowners by just their own personal views. In some cases, they can overpower the rights of the people the way they interpret laws and a lot of things are over-regulated and other areas are underregulated. Basically, we are so impacted by the personal opinions of regulators who are naïve or have negative views that don't think outside of themselves with their viewpoints. Regulators can have such a great impact on an industry by creating rules that are against what was voted on and approved by the people.