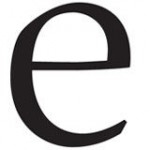 elevateNV
Aug 17 2020 . 17 min read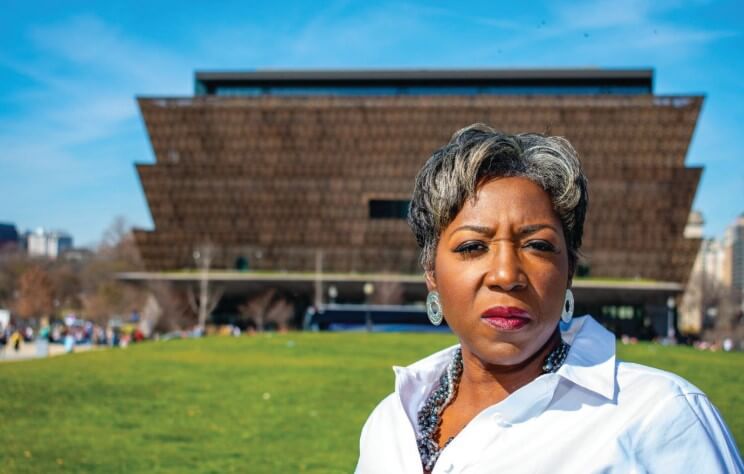 A respected expert on equity and inclusion in the cannabis industry, Khadijah Tribble has advised cannabis investors, government regulators, entrepreneurs, and businesses on policy, business development, and community impact. In her new role at Curaleaf, Tribble will oversee the company's efforts to build an eco-system of impact, policy and business that aligns with the greater good of the cannabis industry and the communities in which Curaleaf operates and serves. She will also lead the company's diversity, equity and inclusion initiatives.
With a background in healthcare, what drew you to the cannabis industry? Much like the work I had been doing prior to the cannabis industry, the thing that drives me is getting at this question of poverty—the haves and the have-nots. I couldn't fathom in a country known for being the wealthiest nation and with the health and wealth and education disparities that are in this country, it really drove me to begin asking the question: Why can't we solve the issue of destitution and poverty? It's one thing to be low income and still have a quality of life but for more and more people in the U.S., low income became synonymous with having the highest health disparities, having the lowest education outcomes, and making the least amount of money and living in communities that were ravaged with violence and under resourced. I couldn't understand why. Why did being low income mean you were more likely to die by the time you were 30 or 40, whether from violence or some health issue?
So I started to look at the drivers of poverty and one of the things I found was this thing called collateral consequences. If you have a drug arrest or conviction or incarceration in this country, you have experienced and more than likely your family and community have experienced a collateral consequence. And so many of those collateral consequences include losing the ability to get a license whether as a barber or hairstylist, losing in some cases the right to vote, losing access to government assistance programs such as public housing vouchers, or access to educational benefits—things that could potentially improve your lot in life and allow you to earn more income. All of those things were attached to a conviction related to drugs. As you probably know, in the last 10 years, on average, 600,000 people have been convicted of a marijuana related offense. So essentially in my mind 600,000 people every year are beginning to go down this gateway to poverty because of all of the collateral consequences. So when I decided to enter into the criminal justice space, I wanted to attack it from a perspective of creating economic opportunities and mitigating collateral consequences. It just made sense that the cannabis regulatory space was prime for a discussion, so I decided to take my thoughts, questions and ideas in that space and spent time at the Harvard Kennedy School to figure it out. By the time I graduated I started a company that was focused on providing resources, education and any consulting services to address and mitigate those collateral consequences which is how I got to Curaleaf.
Effective March 16 you became Curaleaf's Vice President of Corporate Social Responsibility just as our pandemic lives began. How has Covid-19 shifted the company's priorities? In many respects it accelerated those priorities and so being the first VP of Social Responsibility, which I think perhaps is the first in the industry, let's you know that Curaleaf was already ahead of the game before the pandemic even started in terms of how they were approaching building an organization that led the way in terms of its business objectives not only specifically around growth, but also leading the way in terms of social impact objectives. How can we situate this company in a way to do good because we are a cannabis company that is focused on doing good? In many respects, the pandemic accelerated that work because we were asking the question what more can we do? Not only were we stepping up to the nation's call for an essential business to stay open, continue producing high quality products in a safe environment, which was our first mission as an organization, but we also looked at how we take care of our employees who are responsible for allowing our company to meet the needs of being an essential company. And thirdly, how can we make an impact or how can we support other folks in our communities where we serve to address the Covid-19 issues? We had staff in Massachusetts providing food for nurses. We had folks figuring out how to convert one of our facilities into a hand sanitizing facility to not only support our needs as a company, but also the broader community. So it was an opportunity to really see, even without strategic plans in place, how this company was going to live up to its values. I am proud of the conversations we had, the impact that we made, and the ability for us to jumpstart conversations that might have taken us four or five months to have.
At the end of May, there was a seismic social shift with the death of George Floyd. How do you begin to eliminate racism in the legal marijuana industry? I definitely get that it was a moment to talk about the racial injustice that is happening all across the country and how it shows up in the cannabis space. When we think about how the cannabis industry in general is set up as an unregulated, regulated industry and the way in which institutions and systems of racism in this country have been embedded into every industry, the cannabis industry is no different. In our own work on a day-to-day basis, how do we have the kind of social impact in communities that have been historically underrepresented in the regulated market but also overrepresented in prisons and in arrests and convictions related to the distribution and selling of and even possessing marijuana? What do we do? What are the opportunities? The simple things that people have talked about is creating employment opportunities for individuals with an arrest or conviction related to marijuana or any drug for that matter who are looking at a second chance or redemption in the cannabis space. There are so many folks within Curaleaf that keep raising that and elevating that as one of the things we look at. And part of my role as CSR is to look at our corporate response and how to have a bifurcated approach that allows for us to meet at the state level like in Nevada. So the question becomes can we, from a corporate standpoint, push toward creating second chance employment opportunities when the regulated market doesn't support it? For example, there are some state legislators and regulators who have said if you have a felony conviction period but definitely one related to any drug, even if it's from 10 to 15 years ago, than the likelihood of you being able to work in the cannabis industry is very slim. That's not necessarily an industry rule, it's a government regulated rule. So when you ask the question about what kinds of racism do we find in the industry, what I am finding is there is a fair amount of systems that the cannabis industry is building itself on that are racist or have racist systems within them. So as a company that's working inside of this industry, what do we do? What is the most impact we can have? And that's the question many of us have been asking over the last three or four weeks. We are looking at every system within our corporate culture to determine how we might have an impact and mitigate the arm of racial injustice in this country specifically related to the war on drugs and come up with an approach to address racial inequities in our industry but also in the larger community.
In June Nevada Gov. Sisolak unconditionally pardoned more than 15,000 people with misdemeanor marijuana possession convictions. What else needs to be done in Nevada?
There's a role for industry to play and also a role for the community to play, and there's a role for government to play. I would love to see the states like Nevada, Colorado and California, which have a history in a regulated market, get together a roundtable discussion and convene some of these key stakeholders and say there's a charge for us. What can we do in concert and support of the social equity community and address individuals and communities that have been disproportionally harmed by the war on drug policies? What might we do together? I've said this community can't do it alone, government can't do it alone and neither can industry. Each of us has a role to play.
If community and government and industry agree to be at the table, we can have some really important dialogue about what is and isn't feasible. And if the government is going to do that then what are some opportunities where the industry is uniquely positioned to help because I recognize that there are limitations with what industry can do, and there are limitations to what the government can do. So, if the government can get us to the 50-yard line on a particular issue, what might the industry do to get us half of the way to the goal line? How might we build so that we can all get to the finish line together? Can we come together in a facilitated conversation with the goal of how we mitigate from a three-stakeholder position? I think it's possible and I would love Nevada to be the first state to convene industry leaders, community leaders and government regulators in a room and no one gets to leave until we come up with a plan. When you said what more could be done in Nevada, these are the kinds of conversations we need to be having. So, let's have an honest conversation.
How big of an opportunity has the current equality shift presented for the diversity, equity and inclusion initiatives at Curaleaf?
In all earnest, the DEI work started before I became an employee at Curaleaf. I started a firm out of the Kennedy School that was focused on helping the industry, government and community figure out how it might shape a social equity framework in legalizing marijuana. One of my clients was Curaleaf and so the DEI work we embarked upon last summer was an approach to address and mitigate some of its harms, but it was also an opportunity for Curaleaf to live out its values which is that we have a respect for all and we are one Curaleaf. In order to do that we need to make sure our workforce and supplier vendors reflect the communities that we serve. We want to mirror those; we want our customers and our community and our employees to see themselves in Curaleaf at every stage of the organization from entry level to leadership positions. In many respects this current climate added another contextual layer, but I am proud to say we were already on our way and we have a diversity/equity task force that is meeting. We had a lengthy process that allowed for us to engage our employees. We had a town hall that came after the unrest resulting from the murder of George Floyd and so for us it's all about timing and we had a plan in place and we were able to accelerate and execute.
From a business standpoint, what have you had to do to overcome barriers posed by racism in the cannabis industry?
When I decided to leverage my fellowship at Harvard Kennedy School it wasn't a small thing. It was five or six years ago and we were still whispering about marijuana. I think 10 states have come online since then and we have had a much more robust national conversation but in 2015 and 2016 there was whispering. When I whispered that I wanted to concentrate on the cannabis industry and social equity programming specifically, I knew that the deep dive I was taking situated me in a particular way. I felt that I had something to offer to the conversation and the discussion and I wanted to make sure that I did it in a way that honored the values I held dear. And so there could and possibly was barriers and probably are barriers that were put before me, but I am simply so committed to this work that it has not stopped me. I don't know how else to say it without sounding cocky. But I will say that my experience may not be the experience that many folks have.
Again, when I think about how jobs are secured and how information is shared, we have systems that we are accustomed to in this country with how things get done. Many of them have racial inequity as a part of them and sometimes so subtle and sometimes so overt and that's why diversity, equity and inclusion has become such a touchpoint conversation for Curaleaf. We recognize that our leadership does not necessarily mirror the community that we serve and we are addressing that issue from a number of different angles. So, to this question I would say racism does exist inside of the industry, but in a way sometimes that's not so visibly shown.
The other nuance I would add to this particular question is that when I went to school as an undergraduate, I was the first in my family to go to college. Then I was the first in my family to go to an ivy and graduate and to risk the family reputation. So to risk whatever career opportunities there may be for a chance to work in cannabis was a risky proposition even for me but definitely for those who aren't necessarily of the same social justice makeup that I am. I've been a part of movements for 30 years and so it's a part of me to ask challenging questions with regard to social issues.
But let's talk about the legal field, finance, marketing and communications—all of which are sectors that work across all industries. If you are looking for the best and brightest folks in those industries to take a leap of faith that they won't lose their shirts or family's position, it's risky for folks from marginalized or underrepresented communities. Because if you are like me and some others you may be the first in your family to gain some financial independence, you might be the first in your family to head up or be a major player in another industry and the idea that you could potentially put yourself at financial risk, again reputation is very important to individuals and to their families, and put all of those things in jeopardy is just a risk some folks can't take. And most of those folks who can't take it are individuals from communities that are underrepresented now in cannabis but are also communities that have been traditionally marginalized. So, cannabis has a diversity issue much like tech and sports and entertainment and other sectors in terms of leadership and decision makers. But it's different in that every system of racism comes to our doorstep when it comes to talent acquisition and it requires a much more thoughtful approach. One that Curaleaf has taken to heart. I am proud we are not being knee jerk and that we are taking the time to try and figure out what the real problems are so that we can move to real solutions that get us some place as opposed to continuing to talk about it.
What are your top three goals for Curaleaf regarding the company's diversity, equity and inclusion initiatives? There are already some wins on the scoreboard for sure. Launching, in short order, our DEI task force which has over 50 members from every part of the organization and every state we are currently operating in as well as every level of the company, including our executives, all the way across the board. I am very proud of that first goal and that we were able to stand it up in the first 100 days of my coming on board.
One of my short-term goals is to make sure that we know where we are starting from. A lot of folks will dive into the DEI work without a true examination of where your company is with regard to diversity, equity and inclusion in its workforce. We are also looking at supplier diversity and we are looking at our leadership. Our first goal is to get our assessment done which we are well on our way to doing. Some of the midterm goals includes creating what I hope to be a first-in-class and industry leader supplier diversity program that is robust with identifying and housing a directory of talented and accomplished business owners from underrepresented groups that are not a part of our supply chain now. We will also be building the capacity of individuals in marginalized communities to do business with Curaleaf. We are growing and we are on tap to be the largest MSO in the country and we want to make sure we bring all of our community along with us. I am really excited about that goal.
Lastly, I will say, and this is probably the most important goal for me, is building a culture of inclusivity. I believe that no matter who is helming an organization, who is working in whatever position, whether diversity or CSR, that there should be a system of inclusivity that matches and outdoes a system of exclusivity. One in which many feel the industry is currently operating under. For us, it's about building Curaleaf into a company where you can walk in our store and check our website to look at where we are going and understand we are a company driven by our values. We are a business for sure but we are going to handle our business in a way that allows for us to have the respect of our customers, the adoration of our community, and quite honestly a place where people who work for Curaleaf are going to be very proud to wear the leaf.
What are Curaleaf's goals regarding community involvement in Nevada? When the governor decided to pardon those 15,000 individuals that signaled to us that the state was ready to have a conversation. There were a couple of things I am not necessarily at liberty to say but I will say this we are looking at our state-by-state strategic partnerships with a fine-toothed comb. We are looking for partners so anybody reading this that is aligned with our values and our mission, please give our team a call and let's have a conversation. We are looking specifically in Nevada on how to show up as a partner that is not only seen as a big company growing and doing incredible work with great products, but we want to make sure our employees get to show up and support things that mean something to the community. So, we are looking for those opportunities to show up for Nevada in a way that the customers have been showing up for us.
I believe that corporate social responsibility isn't necessarily just focused on the social equity space. I'm glad that Curaleaf has allowed me to have a portfolio that focuses not only on social equity issues and issues of diversity, but I also get to focus on how we might leverage strategic partnerships to help people understand Curaleaf's commitment to improving the lives of people through cannabis, and making sure that folks have confidence in cannabis, confidence in Curaleaf, and at the same time have a conversation broader than cannabis about what it means to be a large corporation in the U.S.