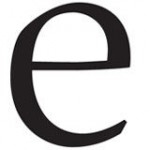 elevateNV
Mar 22 2021 . 15 min read
A featured speaker at Nevada's Public Health Cannabis and Vaping Summit in January, Kim Sloan serves as the cannabis epidemiologist for the Nevada Division of Public and Behavioral Health's Substance Use Prevention and Treatment Agency with the Department of Health and Human Services. Before working with the State of Nevada, she conducted cannabis research at the University of Nevada, Reno. She co-authored a publication titled Cannabis use and driving under the influence: behaviors and attitudes by the state-level legal sale of recreational cannabis. Kim has nearly eight years of experience finding common ground and working with public health stakeholders on a variety of issues from health and wellness, COVID-19 disease investigation to flavored tobacco policies.
Is your occupation as a cannabis epidemiologist new?
I actually started in March (2020) so my position was created through the Division of Public and Behavioral Health efforts to address e-cigarette or vaping associated lung injury (evali) outbreak that occurred in the fall of 2019. It (her role) also involves looking at cannabis legalization and to assist in addressing this alarming increase of use of vaping products by Nevada's youth and young adults. The Attorney General's Office allocated tobacco settlement dollars included to collect data, and epidemiological surveillance on youth vaping health threats that helped fund my position.
What is the role of a cannabis epidemiologist?
Currently I facilitate cannabis data collection, assess data sources, identify priority populations, provide support for program evaluations. I also look to identify data gaps, investigations through improved data collection for disease investigation, and I'm overseeing the work that the Southern Nevada Health District is doing on a contract we have with them to enhanced disease investigation. I also work with a ton of partners, including our tobacco partners, the coalition's, the council for state and territorial epidemiologists, the Cannabis Compliance Board and other recreationally and medically legal cannabis states.
Why did you make tobacco cannabis your field of study?
In my first role with a government agency, I was regulating workplaces and labor laws in California. When vaping was first emerging, this is back in 2012-2013, questions were arising from employers and legislators around using e-cigarettes in the workplace. So I worked with advisors and labor law experts to work on reviewing the legislation. We designated that electronic cigarettes or vaping devices, as its commonly referred to now, is the same as a traditional cigarette and cannot be used in the work sites. This protected individuals from workplace exposure. This was my first experience in a government agency with tobacco control. This led me to become a research analyst with the California Tobacco Control Program working to track flavored tobacco prohibition policies and evaluate tobacco control funded programs. I also worked on a project using geo information systems to tell the story of flavor tobacco policies in communities in California, primarily in the Bay Area, but other communities also implemented these prohibitions on flavored tobacco policies.
But for me, personally, this work interested me because as a child I experienced asthma and I was hospitalized several times. I also had two uncles die; one from emphysema and one from lung cancer because of smoking. So I relate to communities that are trying to limit tobacco products that kill over half a million adults prematurely every year. Going into cannabis, we're routinely asked from our partners, and when cannabis legalization occurred, to get help with data and policy and public health so I transitioned into this work. I also got involved with UNR working under Dr. Jennifer Pearson and Dr. Clements-Nolle on their studies and looking at cannabis.
You co-authored a study, "Cannabis use and driving under the influence: behaviors and attitudes by the state-level legal sale of recreational cannabis." What were your findings?
This was a cross-sectional study that compared behaviors and attitudes of driving under the influence of cannabis among US adults and included a sample size of over 17,000 individuals. In 2018 we found that users and non-users in legal recreational cannabis sales states, this includes Alaska, California, Colorado, Nevada, Oregon and Washington, had adjusted prevalence ratios of riskier driving and riding behaviors, compared with all other non-recreationally legal states. Riskier driving included indicators like cannabis use, driving after cannabis use, passenger with driver who would use cannabis in the past 30 days in the past 12 months. So for attitudes of driving under the influence of cannabis, such as risk of accident, or it's easy to tell if someone has had too much cannabis to drive, or indicating it would be very hard to stop a friend from driving high, were higher--this was higher in recreationally legal states compared to non-recreationally legal states. We found that almost daily users or daily users living in legal-sale recreational states had safer driving and riding behaviors and more positive attitudes about driving under the influence of cannabis compared to non-recreationally legal-sales states.
So the key takeaway for US states, regardless of legal status, is that these public health messaging campaigns reduce driving and riding after cannabis use, and may help improve attitudes to lower potential risk of driving under the influence. I want to note, though, that it's important with this study that it cannot provide causation about whether legalization caused more risky driving behaviors, it's not something we were able to do. It's a very cross-sectional study, it is just like a cut of the data at that time period. But I think there are some implications from this--especially as more states start to legalize recreational cannabis.
Is smoking cannabis on par with cigarettes as far as pulmonary damage?
This is a difficult question to answer because there's a lot of conflicting evidence, particularly epidemiological studies that aren't very consistent or robust. They might just be a cross-sectional study instead of it being you know, a cohort study or a study over a longer period of time. It's also complicated to look at this because a lot of smokers who smoke tobacco also smoke marijuana. So, it's really hard to measure the damage of just cannabis or just cigarettes. But cannabis smoking is associated with a variety of changes in respiratory tissues like those in tobacco smokers, we do know that. It has been reported that there is an association between long-term heavy cannabis smoking, without tobacco, and chronic bronchitis.
Is there research showing the impacts of secondhand smoke from cannabis? Evidence shows that people who use tobacco products also use cannabis. So, like I mentioned, this is a complication as a part of studying secondhand cannabis smoke. And the studies that we do have, coming out of Canada and other nations, a lot of them are occupational studies, and they're limited by their sample size. They are these controlled environments. They do show some limited acute symptoms of secondhand smoke and there's detectable levels of psychoactive substances and their metabolites like in blood, urine and oral fluid. Dr. Matt Springer at the University of California, San Francisco is working on this question. Findings are beginning to show that exposure to secondhand smoke from marijuana is just as harmful as tobacco secondhand smoke in vascular reactivity and endocrine systems.
What are the public health challenges of legal cannabis use? What are you finding?
We're really focusing on this current COVID-19 pandemic and trying to solve this problem and get people healthier and things back to normal. So, as you are well aware, this has caused a lot of budgetary restrictions and cuts. And although these are ongoing, we are still committed to a robust cannabis legalization program and trying to address a lot of key issues that were a part of the legislation. We look to Canada a lot because they take a public health approach to their nationwide cannabis legalization. We're also learning a lot from other states like Oregon, Washington, Colorado, and we are trying to follow them to the best of our ability and given circumstances. The American Public Health Association's policy brief highlighted four new states coming out with cannabis legalization and outlined key steps on what to include. So this is really protecting children, youth and other vulnerable populations, minimizing harm to the public through regulation testing. A lot of the work that the Cannabis Compliance Board does is around limiting high THC concentration products, label requirements, packaging, and then prioritizing equity, social justice and reducing harms to disproportionally impacted communities because of drug policies. So looking at expunging records and resentencing for cannabis related offenses and resources to promote health equity, and assessing the effectiveness of campaigns in other states and countries with legalized markets. The last one is just monitoring cannabis use with funding for public health and safety concerns. So a lot of the work that is done with UNR partners and myself on research and evaluation of adoption of policy approaches that can impact behavior change and health outcomes.
What did we learn about the e-cigarette and vaping associated lung injury (evali) outbreak?
I think the outbreak really awakened our youth, our young adults, our parents and policymakers about the serious health implications of this. It educated the nation about this underregulated market of vaping products and informal means to obtain products. In Nevada, we didn't have in this going as much. We did note that in our cases there were multiple sources where individuals obtained their vaping products making the investigation a lot more complicated. But nationwide there were a lot of informal sources and means to obtain these products that were found to be more risky for this vitamin E acetate that was the problem. But it also led to this 2019 decision federally to increase the age of tobacco products to 21. And this is an evidence-based policy that other states have passed like California, Washington, and Oregon to reduce use. In Nevada we learned that of our evali cases, 71% who used a vape product also used cannabis. So this is also a finding we know about, along with other research, that there is this co-use going on. This is something else that we wanted to look at and address. So that's kind of what we learned from the e-cigarette and vaping associated lung injury outbreak.
Did the (evali) outbreak in 2019 cause a reduction in vaping?
It's kind of a little too soon to tell. The main two surveys we use to look at this are the Behavioral Risk Factor Surveillance System for adults and we use the Youth Risk Behavior Survey for our high schoolers and middle schoolers. So, we do know that for adults between 2015 and 2019 in Nevada, the weighted percentage of vaping users, or those who use an electronic vaping device, was 5.8%. In 2017, it was 5.4%. So not a lot of change there. And then in 2018 it was 6.1%. So it's a little bit too soon to tell right now where we're at.
But we do know that using the prevalence data from the Youth Risk Behavior Survey which is conducted bi-annually, the percent of high school students who use electronic vapor products any number of days in the past 30 days, in 2015 was 25.6%. In 2017, it lowered to 15.5%. In 2019, it was significantly below the US which is around 30%, and Nevada was at 24.1%. So we are starting to see some change here, but not a lot to really to show any associations one way or the other.
But there is some promising information that has been coming out around initiation. We look at initiation because initiation is essentially a marker for use later in life. For early initiation of vaping, among middle school students but before age 11, in 2017 was 5.1%, lowering to 3.6% in 2019. So it's a statistically significant decrease, which is great. But there wasn't any change that we saw among high school students who initiate before the age of 13. In 2017, it was 6.6% and in 2019 it was 7.5%. So, you know, there's still some work to be done here. We also have to consider what this pandemic is throwing on our youth.
Key takeaways from what the data shows is that past 30-day electronic vaping device use is more common than cigarette smoking among categories that include: adolescents, mental health, other substance use, sexual orientation, like the lesbian gay bisexual community. These are consistently associated with cannabis and e-cigarette use among adolescents and adults. So this is something that we are aware of and those are our identified priority populations within cannabis--those in the mental health or sexual orientation categories.
What health fallacy about vaping would you like to see put to rest?
One that stands out to me the most is that vaping products can help individuals stop smoking cigarettes. There's some evidence that shows it can help cigarette smokers reduce or quit smoking. However, there's mixed evidence because of nicotine dependence. Some adults use these products for cessation purposes or to stop use. However, for young adults and youth it can really initiate use and create a nicotine dependence. And we know that this can impact their developing brains, it can lead to daily use and potentially dependence or misuse. There's a lot of studies that show it can lead to use of other tobacco products like little cigarettes, cigarillos, other flavored tobacco products or cigarettes. Also, we do know that as this relates to cannabis, more individuals who vape co-use tobacco and cannabis.
I wanted to note that in Nevada 4,100 adults die from smoking related illnesses each year and $1.1 billion was spent on health care costs due to smoking. This is a little bit of an old statistic that was from 2009 from the North American Quitline Consortium survey. But still it's pretty hard-hitting information.
What is one of the biggest health misconceptions about cannabis?
A health misconception that's concerning is that one gummy is okay, particularly for a new user. I think everybody's body chemistry works a little bit differently and you don't necessarily know how you're going to react. And a lot of these products, they take a long time to take effect. They are legal, they're tested and okay to consume, but you don't know how your body will react. And they're very potent products. I mean, we're talking 60 to 80% THC concentration, and high doses of milligrams of THC. So there are some instances when individuals can have an adverse event like symptoms of paranoia and mental breakdown or need emergency care. And this can have potentially serious implications for individuals with an underlying mental health condition; in particular, those who are on medications or a child who could potentially get a hold of a product that's left out.
Then I just wanted to note that between 2017 and 2020 in Nevada, there were 278 Rocky Mountain Poison Center Calls related to those under the age of 30 who had an event with an edible product. This was edible products specifically, but we didn't rule out any other prescriptions, like maybe other substances that were at play like prescription or other use of illegal drugs that may have been consumed. There is some concern around this. I just wanted to make a note of it because it can be concerning and a lot of information right now that consumers get is from cannabis dispensaries themselves and they don't always know the person's background and experience.
What's been the most surprising thing you personally have discovered about cannabis?
For me, the most surprising or fascinating area of cannabis that I've learned about is how commercial cannabis creates a lot of pollution both within agriculture and manufacturing. There's solvents and butane, alcohol and ethanol and single-use packaging. There's some plant waste and there are some more sustainable ways to get rid of that. These are some problems that we are facing especially as it's illegal. There's a whole method of where you have to dispose the plant waste. In some states like Colorado and Oregon, dispensaries are actually capturing and reusing their CO2. They work with breweries to capture the CO2, they compress the CO2 and then they release it for cannabis plant growth to make the production of legal cannabis more sustainable. Then there's the technology around carbon filtration systems that can be used to reduce the volatile organic compounds from cannabis cultivation facilities. Some organizations and dispensaries are using childproof glass containers. There can be ways to reduce environmental effects of commercial cannabis, like single-use packaging. So I think these are potential opportunities to think about to keep the environment in mind. And they're really fascinating to me. There are only a few of these programs that exist, but the ones that do exist are doing a lot of really neat things.