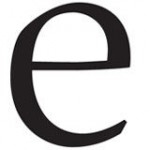 elevateNV
Mar 13 2018 . 4 min read
Terpene Experts founder and CEO Oren Cohen is a classically trained chef and accomplished e-liquid formulator turned olfactory artist and terpene flavorist. His deep passion for fine food, fine wine and fine cannabis have merged to allow him to create a bespoke concentrate terpene profiling business. Through the utilization of food-grade terpenes, Cohen's proprietary process and attention to subtle nuances helps him to precisely recreate cannabis strain profiles across the terpene spectrum.
A self-proclaimed wine geek and classically trained chef, how did you find your way to cannabis?
This whole path has been by default and not by design. I always knew I had an olfactory gift and I didn't quite know what to do with it. I could always easily pick apart food. When I smelled wine, I would be able to tell you what grape it was; if it was late harvest; if it was ancient oak -- I could smell things other people couldn't smell. Upon further exposure to that, I got into industrial chemistry and formulating cosmetics, personal care products, which then led me to formulating e-liquid for electronic cigarettes. That allowed me to integrate both sides, i.e. my olfactory sensibilities and the science side, and I realized that my formations were quite different from my contemporaries. I would use my nose exclusively when formulating and most of my formulations would have 15 to 20 ingredients versus the two to three most people were using. People took note of that and I was approached by a cannabis company that saw what I was doing and wanted me to recreate some product they were selling that somebody else was providing terpenes for. It just kind of naturally blossomed from there.
You can take any strain, smell it, and determine its terpene profile accurately...how did you fine tune this talent?
I think the key for myself and anyone else who wants to do this is to gain a mastery and understanding of all your ingredients, i.e. familiarize yourself with as many terpenes and aromatic compounds as possible so you can understand how to integrate them to execute your vision. That was my learning process. Understanding when you smell a gassy accord in Sour D that it is these six terpenes working together that create that aroma of gas and that building these lines of context in your brain and having a love for it is essential.
When did you establish Terpene Experts?
I have been at it the better part of two years now. I'm a lot of people's best-kept secret. I don't discuss who my clients are. I can tell you they are big and that I terp a lot of distillate. I offer flavoring expertise and development services equivalent to 200,000 carts per month.
In a nutshell, what does Terpene Experts do?
We create strain faithful and eclectic and creative terpene blends with art as our focus and backed by science. We have off-the-shelf distillate flavoring and we also do custom blends, consulting and tailormade, bespoke product for people who want to differentiate themselves in the marketplace.
There are hundreds of terpenes, do you think there are more that have yet to be discovered?
Definitely. People aren't really digging too deep when they are doing these tests. They are maybe testing for 30 or so of them from what I have seen. If I smell something that isn't in those 30 terpenes, I am going to put it in. I don't really care what a lab report tells me, I am going to put it in because it's going to smell correct. They are organic compounds so there's tons of stuff going on there. We should be inspired by nature, but we shouldn't be held captive by nature.
How can brands create taste consistency across multiple jurisdictions?
Terpenes are the absolute only way to achieve that consistently. Anyone who is processing oil, if they are doing it even two-thirds of the way properly, is going to end up with a relatively neutral palate and a decent potency. The only way that I see a way for brand consistency and repeatability is with proper terpene formulations. That's what's going to give your brand its identity after your marketing and packaging. You can't taste type, and you can't taste the box. You are going to taste the product. That's really, in my opinion, the only way to do it. I believe it to be more repeatable and more consistent with food-grade plant-derived terpenes than with a terpene fraction.