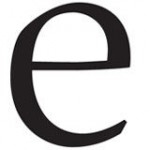 elevateNV
Sep 28 2017 . 4 min read
Why should growers build an in-house laboratory?
First and foremost, you shouldn't focus on doing third-party laboratory work because you will always need them for conflict-of-interest reasons. Instead, you should focus on the additional benefits an in-house laboratory can provide:
For establishing internal quality assurance.
To test products before they enter packaging.
To test for things that third-party testing laboratories don't. For example:
Find out if your seeds are feminized
Early detection of potential pathogens
Find microbes in your soil and on your leaves.
What are some reasonable things to build an in-house laboratory for?
Building a complete lab that could test everything would cost around $1.5 million, which isn't necessary for most operations. Instead, focus on the tests that what will give you the biggest bang for your buck:
Genetic Testing will probably give you a good ROI. You can test for pests, aid your breeding program, and spot potential problems early on. These tests can also help prevent crop loss, which has a very heavy cost for grows.
Cannabinoid Testing is more expensive than genetics tests, but it has a good ROI as well. You'll generally need an HPLC machine and technician to test for cannabinoids. Models vary in price from $10,000 to $100,000.
Heavy Metals: Testing for heavy metals provides a relatively low ROI. You should only pursue this if you're a large company that wants to streamline quality assurance.
Pesticides: Testing for pesticides is extremely expensive and has a very low ROI for growers. You should already know what's gone into your plant.
What are some different uses for an in-house lab?
Test mothers for pathogens before cloning.
Determine seed sex.
Discover pathogens while they're dormant.
Speed up your breeding programs.
Cannabis is still a relatively young industry. As rules and regulations change, an in-house laboratory may keep your operation compliant. In the long run, a genetics laboratory can help identify genes useful for your breeding programs.
What is necessary to start an in-house laboratory?
At minimum, general equipment necessary would include:
A lab bench
Pipetters and pipette tips
A mixer/vortexer
Any necessary reagents
Test tubes, gloves, cotton swabs, and forceps
Any tools related to the tests you'd like to perform.
The personnel you will need will depend on the tests you are looking to perform. Simpler tests will require a person with a Bachelor's degree in microbiology or a related field. More complicated tests will probably need somebody with a Master's degree in chemistry.
If I'm managing an operation, how does an in-house laboratory effect my bottom line?
If you're a small operation, an in-house lab can be a huge burden and may not be worth the cost. However, if you're a mid- to large size operation, the cost will be relatively minor compared to what it could save you. The average cannabis plant is worth about $650 to a cultivation and when you're growing thousands of plants, a pest incident could cost you a fortune. A laboratory is like your own insurance policy, protecting you from potentially catastrophic losses.
What kind of standards are necessary for cannabis labs?
There's two big ones, depending on where you're located: The AHP or American Herbal Pharmacopeia recommends six standard tests for third-party labs:
E. Coli
Salmonella
Enterobacteria
Coliform Bacteria
Total Yeast/Mold
Total Bacterial Count
The EHP or European Herbal Pharmacopeia is what Europeans and Canadians follow. The EHP recommends the same tests as AHP, plus two more: Pseudomonas aeruginosa and Staphylococcus aureus. Both of these standards are only concerned with human pathogens, and an in-house laboratory can fill the gap.
This article has been paraphrased with permission from Growers Network. Want to read more? Head on over to Growers Network to read the full article.