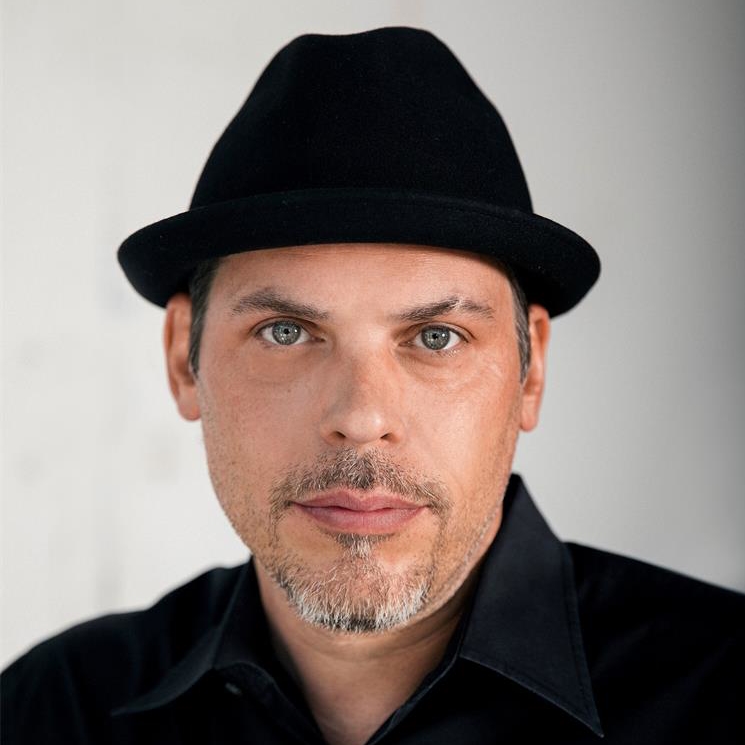 Justin Alexander
Oct 14 2019 . 12 min read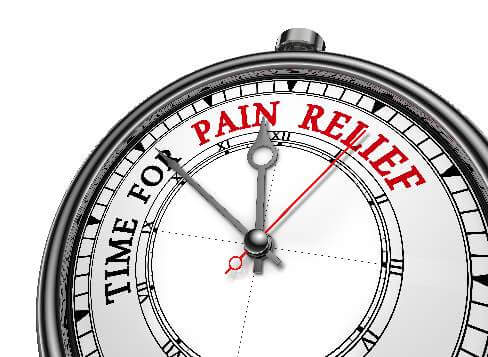 Whether it's a migraine, sore muscles post-workout, arthritis, neuropathy, aches and pain resulting from chemotherapy or numerous other pain-related ailments, cannabis can play a pivotal role in reducing inflammation and, in turn, the resulting hypersensitivity to pain. Scientists have found that cannabis works in conjunction with the endocannabinoid (EC) system, which is one of the body's key systems regulating pain sensation. The EC system is composed of two sets of cannabinoid receptors, CB1 and CB2. CB1 receptors are found throughout the central nervous systems, while CB2 receptors are widely located on immune cells and therefore represent a target for influencing inflammatory pain processing, according to research published in the European Journal of Rheumatology. The study outlines increasing evidence showing that the EC system regulates the body's immune response. For instance, the study found that in arthritis, persistent inflammation results in the infiltration of immune cells and the subsequent development of hypersensitivity.
The mechanics of the body are a marvel and we are only at the tip of the iceberg in understanding how cannabis interacts with our EC system and CB1 and CB2 receptors. As more is discovered, cannabis-based medications offer a promising future of enhancing our body's ability to function and represents a new therapeutic solution to deal with chronic pain.
Hot Mess Kushmetics' High Jump Body Budder
"Our Body Budder was created for more intense aches such as from fibromyalgia, arthritis and ALS, but it can also be used for more temporary pains such as those earned from a hard workout or too much time standing," says Hot Mess founder Heather Vanek of High Jump. "We packed 200 mgs of CBD into a tiny two-ounce jar of budder and used ingredients that would help your skin absorb it fast. As soon as the budder makes contact with your skin, the CBD begins communicating with your CB1 and CB2 receptors and gets to work right away. Within minutes you start to feel relief."
A terpene mix of linalool and eucalyptol gives Hot Mess' High Jump Body Budder an extra punch and because it doesn't contain THC you won't notice any effects other than the elimination of pain. Apply once a day or every few hours as needed, it is guaranteed to absorb quickly without a greasy or oily feel.
Planet M's Green Tea Lotion, Cooling Balm and Gummies
Planet 13 has a line of CBD products under the brand name Planet M available in both topicals and edibles that combat arthritis, gout, skin inflammation, nerve and muscle pain. "Planet M topicals utilize all of the oils extracted from the hemp plant as well as the ingredients such as arnica oil used in more traditional healing practices. While all of these oils that come from the hemp plant have arguably beneficial values, the main beneficial compound is CBD, impacting the endocannabinoid system and in recent studies has influenced the nervous system, which can be great for combating different types of pain," explains Planet 13's Brandon Zimmer of Planet M's tea lotion and cooling balm, which should be applied one to two times per day for maximum benefit and users should expect to find relief in about 20 minutes. "Planet M CBD topicals absorb directly into the skin and combat pain directly at the source."
If you prefer body-pain relief in the form of an edible, try a Planet M multivitamin gummy. "The more consistently they're used, the better they work. CBD builds up in the fat lipids within your body and is great for anxiety, pain, and inflammation," Zimmer says. "Taking our gummies is very similar to the concept of taking an ibuprofen but more natural and should be done more consistently to help preemptively fight off pain. Our gummies are a great way to reduce anxiety and inflammation in the body."
Vert's Unlimited Pure CO2 Extracted CBD Oil
When you need relief from mental and physical pain, Vert has a CBD applicator which can be dabbed, vaped, applied or infused. "Our CBD Applicators are best for any ailment, as you can match the strain to whatever treatment you're in need of. Many people look to our CBD Applicators as a higher potency alternative to commercially sold RSO, as most RSO sold in dispensaries also contains MCT Oil and shows with lower potencies," says Margaux Hansberry, Vert's Nevada sales manager. "We are adding CBD isolate to our triple refined strain specific oil so that customers still have the option of a sativa, hybrid, or indica experience to relieve pain with, depending on their needs."
When dabbed at low temperatures, Vert's CBD Applicators have the characteristic taste of sweet cherries and provide instant relief. Used to make coconut oil suppositories, the 1:1 Vert Applicators provide a targeted full body effect that may be helpful in treating symptoms of cancer.
"When I dab the Vert Applicator CBD oil, the calming, anti-inflammatory effects last for 2 to 3 hours, but my tolerance for both D9THC and CBD is fairly high. Other consumers may find they need more or less than a single dab to feel the effects for 2-3 hours," explains Hansberry. "When using the Applicator to infuse a meal, the pain-relieving effects are much more potent and sedative, lasting up to six hours. Of course, the more heat you add, the more terpene potency you'll lose so our fully activated Vert Applicator oils are best used at low temperatures or with no heat to preserve the wide variety of terpenes that aid in the experience."
Remedy's Resurrection OG Live Resin Sauce Concentrate and 2:1 Pain Balm
Ideal for back pain, Resurrection OG Live Resin Sauce from Remedy is a cross between two top shelf strains, Deadhead OG and Bio-Jesus. The former is known for expanding the cerebral state and producing a relaxed body feel, while the latter is all about mind-numbing potency. Both are exceptional for pain relief in their own right. Rich in myrcene, when they come together as a concentrate, they make the ideal dab to keep your body in line and feeling good, no matter the medical condition. Resurrection OG Live Resin Sauce offers an ultra-high with a strong and pungent gassy aroma.
Remedy's 2:1 Pain Balm is ideal for those who prefer a topical to soothe aches and irritations, sports and work injuries or those pains that are a result of aging. In addition, the product has a rich terpene profile of eucalyptol, pinene and limonene.
State Flower's Chem 91
Testing at a whopping 31 percent THC, Chem 91 is an all-purpose pain reliever that makes you feel great but won't leave you down for the count. "I would recommend Chem 91 to anyone with mild aches and pains," says The Apothecarium's Hailey Stone. "Whether you're dealing with inflammation or mild pain, Chem 91 should meet your needs as it has a blend of terpenes and cannabinoids that give the user a relaxing effect."
Its terpene blend includes caryophyllene, linalool, humulene, and myrcene and pain-relieving cannabinoids THC, CBC, CBD, CBG, and CBN. Plus, there's limonene acting as a mood booster, which helps to balance out the relaxing effects of myrcene and caryophyllene. And even after the high begins to fade, the good-for-you mix of terps remain and wash over the body for a total wellness experience.
Kynd's CBD Shark
Low in THC at only 7 percent, this flower is for those who crave the benefits of CBD but also enjoy the relaxing effects of smoking flower as it has a 2:1 ratio of CBD to THC. "The ratio of CBD/THC is great for those just trying to get back into smoking, and is great for low tolerances," says Kynd's David Robison, who notes CBD Shark may help those with muscle and joint pain. With a balance of THC and CBD, this strain is able to provide the medicinal side of both compounds and allows for activation of the CB1 and CB2 receptors within the body to give full body relief and relaxation.
Mellow and relaxing, but with a euphoric glow, Robison says to take the low THC number seriously, as the entourage effect can lead to strong relaxation if you do not have much of a tolerance. "When vaping or smoking, you should expect effects to last three to four hours and start fading for another hour or so. Each person is different, so give yourself room to experiment," says Robison, who notes as an aside that this strain also contains ocimene, a rare terpene.
Seventh Sense CBD Deep Relief Cream
With the light refreshing scent of chamomile and green tea, Seventh Sense CBD Deep Relief Cream, which is 98.5+ percent pure CBD, is the perfect topical with which to massage muscles after a long day, making for a pleasant and relaxing aromatherapy treatment. "We have high-quality formulas that are comparable to the best skincare products in the market," says Julia Fulton, Seventh Sense spokesperson. "The inclusion of CBD only enhances their benefits. Added ingredients like arnica and peppermint are known for their pain-relieving qualities. We use hemp-sourced CBD isolate that is grown domestically to provide benefits."
Overall the Seventh Sense product line addresses a wide range of skincare needs for body, face and therapeutic effects. The deep relief cream is soothing on the skin and can be massaged in to effectively work sore muscles. It isn't greasy and absorbs quickly, making it convenient and appealing to use. Some users have reported relief within minutes of use.
"Specifically for the deep relief cream, in addition to the added skin benefits, fragrance contributes to consumers' overall positive reaction to the product. Our deep relief cream comes in a variety of fragrances that don't have the typical medicinal characteristics associated with pain relief products," adds Fulton.
Evergreen Organix Herbal Relief Salve
Ideal for joint pain and inflammation, Evergreen Organix's Herbal Relief Salve is infused with not only THC and CBD, but also contains arnica, camphor, and menthol for an all-around pain-relieving experience. "The targeted topical application allows consumers to apply to specific areas for pain relief. We recommend this product for those suffering from arthritis, joint or muscle pain," says Jillian Nelson of Evergreen Organix.
One of our favorite things is the soothing essential oils contained within the salve that produce a cooling/tingling sensation. Made from locally grown herbs and, in turn, immersed with the fresh smell of camphor and menthol, Evergreen's salve is great for a neck rub to find relaxation at the end of the day. Experts say that topical salves hold the most medicinal value of any cannabis format with effects that last anywhere from a few hours to all day.
Gnome Serum Joint & Bones Body Cream
Recommended for arthritis, carpal tunnel, neuropathy, and for application before and after workouts, Gnome Serum's Joint & Bones Body Cream provides fast relief due to a combination of natural ingredients. The full spectrum CBD cream is rich in natural healing compounds including sweet birch oil, turkey tail, arnica, and peppermint. "These compounds are made synthetically today for pain relief medications. Birch oil is ideal for eliminating the pain associated with a wide range of musculoskeletal conditions, from arthritis to athletic muscle fatigue. You can use birch essential oil in homemade liniments and massage oils to take advantage of its natural pain-killing properties," says Gnome Serum CEO and founder Greg Kerber. "Turkey tail is a medicinal mushroom with an impressive range of benefits. It contains a variety of powerful antioxidants and other compounds that may help boost your immune system. Arnica, traditionally used to treat bruising, is derived from a yellow mountain daisy that grows in Europe and is also known as leopard's bane. It reportedly increases circulation by stimulating white blood cell activity, thereby decreasing the amount of healing time and reducing inflammation."
In addition, terpenes found in Gnome Serum's Joint & Bones cream include a mix of β-caryophyllene, which eases pain and curbs the damaging consequences of chronic inflammation, and humulene, an anti-inflammatory that manages pain. Lesser known cannabinoid CBC contributes to the overall analgesic effects of cannabis. Plus, this product can also help with migraines when applied to the neck on the carotid artery with immediate results that typically last between 18 and 24 hours.
City Trees' Pain Distillate Cartridge
Blending high levels of THC, CBD, b-caryophyllene, b-pinene, and humulene as well as many other of the top pain-relieving terpenes and cannabinoids found in cannabis, City Trees' cartridge has it all for those who do not want to take the traditional pain management route.
"Our pain (relief) vape was developed to address any type of pain from very minor to severe. It works extremely well for people dealing with severe lower back pain and sciatic nerve pain as well as people dealing with Crohn's and colitis," relays City Trees' COO Don Decatur. "People have most commonly reported inflammation relief and relaxation of muscles and nerves. This blend is very relaxing and provides indica-like effects." Depending on your tolerance, the relief can last anywhere from one to four hours. "Our Pain blend is extremely medicinal by design. The fun happens after you experience its pain relief and can go about your day or night like nothing ever happened," says Decatur.
Virtue Las Vegas' Private Reserve Indica Hybrid
Popular with the medical community, Virtue's Private Reserve Indica Hybrid is a potent strain with THC clocking in at around 32 percent. It is pungent and earthy and gives an overall happy, relaxed effect that relieves pain, migraines and insomnia. After the first inhale, it works its way through your body's bloodstream eliminating the kinks in your body. It has been called a one-hit wonder geared toward those who are experienced smokers who suffer from chronic pain. As an added bonus, it works well for other ailments like restless leg syndrome and anxiety.