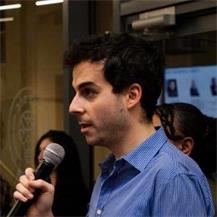 Josh Kasoff
Nov 10 2019 . 6 min read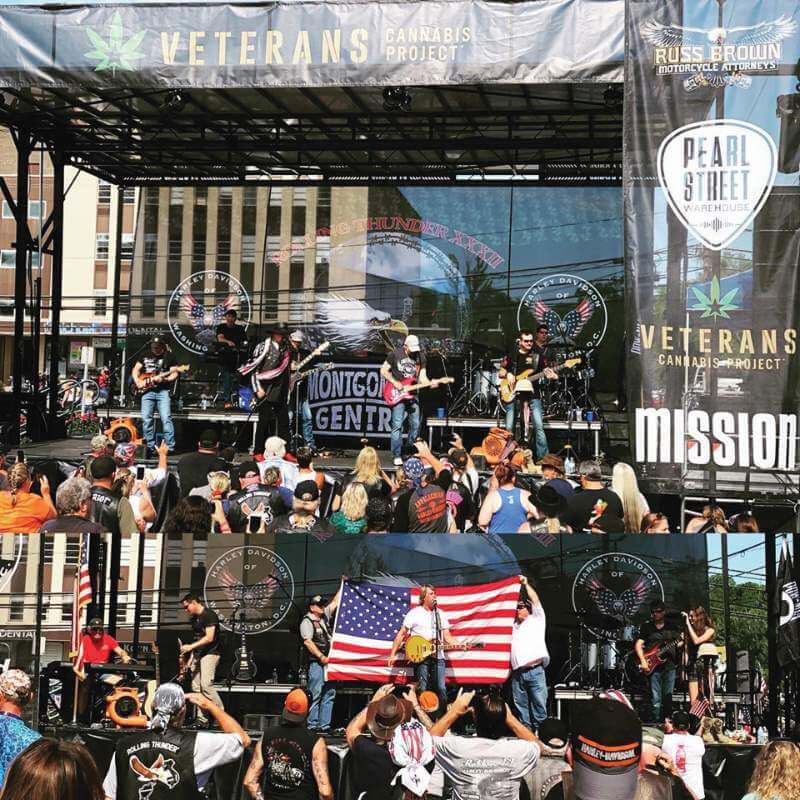 Since 2017, cannabis advocacy for veterans has had a powerful ally. One that brings military style strength and a tactical plan to a battle that our nation's vets can't afford to lose. This is because the remedies veterans have found through cannabis for war-related conditions and/or taking pharmaceuticals with potentially dangerous side effects simply cannot be overstated.
Veterans have found a way to reclaim and rebuild their lives from a plant with negligible side effects as compared to opiates despite the legal issues and possible difficulties they may face with the U.S. Department of Veterans Affairs. Even without any VA-sanctioned and FDA-approved research, the endless testimonies from veterans who share their stories about regaining the love of their families, beating a harrowing addiction to significantly more harmful substances or preventing their suicide illustrate the plant's medical potential in assisting those who've served.
With cannabis becoming increasingly used as a salve to heal the wounds of war, Navy SEAL veteran Nick Etten founded Veterans Cannabis Project, a 501(c)(4) nonprofit organization, in September 2017. Since its inception, VCP has been delivering the message about the medicinal powers of cannabis while providing sound and legitimate information to U.S. lawmakers. They have been actively waging the battle to legalize cannabis on the federal level through "direct action missions" that take place in our nation's capital.
These direct action missions operate on three fronts that include advocating on behalf of veterans' cannabis access, educating policymakers and the public about the value of cannabis to veterans to eliminate stigma, and supporting veterans across the nation with the resources they need to understand the value of medical cannabis and know their rights while arming them with the tools they need to encourage policy change.
Carrying out these missions for VCP is Air Force veteran and 1996 Air Force Academy graduate Doug Distaso who is Executive Director of VCP. After serving 21 years in the military, Distaso left the Air Force two years ago. At one defining point in his military career while serving as a Lieutenant Colonel, Distaso survived a plane accident but the subsequent injuries included debilitating and traumatic brain injuries that resulted in chronic pain that persists to this day.
"I was on your classic "combat cocktail" of what you think a beat-up guy with PTSD and TBI would be on. My wife and I knew it wasn't going well and as a team we decided to try medical cannabis," offers Distaso. "Since there's no guidelines because it's an illegal substance and through trial and error, I weaned myself off everything to the point where there's no real need for me to medicate on any specific timeframe."
As for his approach to VCP's mission, Distaso is employing a three-pronged strategy to deal with the root causes of the trauma vets face. "Our intent is to educate, advocate and support," Distaso explains. "We think if we get that right, then we can heal this community in significant ways. When I talk to people and they ask what's at the heart of VCP, it's that. There's a lot of wounds that we think this plant can heal, both visible and invisible—that we should give veterans the chance to try."
He continues, "Both Nick and I saw this massive need and this existing population of people who've been using it for a while. You talk to Vietnam vets or other folks who've gone through traumatic situations and this plant has been their refuge. We recognized that there is enough anecdotal evidence and a groundswell of support within the veteran community that we saw it needed a voice," says Distaso. "The letters and emails and sentiment and support and people looking for this option nationwide is really overwhelming."
VCP takes a boots-on-the-ground approach to connecting with the community. A prime example is their presence at events with large numbers of veteran attendees such as hosting a barbeque and concert/educational information tent at Washington, D.C.'s Rolling Thunder Motorcycle Demonstration Run earlier this year.
To interact with and advocate directly for access for veterans, VCP stays up to date on a local level with the different laws and regulations surrounding cannabis. If there is an issue in one of the legalized states, VCP works to find solutions for everything from the high cost of buying cannabis at a dispensary to issues with receiving a medical card.
Veterans still face hardships across the social spectrum for their cannabis use—even in states where recreational legalization has been in effect for the last few years. "As much as we can, we're trying to involve local networks to help those people who are afraid to reach out and ask, afraid what this (cannabis use) is going to do to GI benefits, Second Amendment rights, and all kinds of problems that people are concerned about. So that's what we try to do on the ground, and that's to normalize it a little more," says Distaso.
An example of the non-profit's community involvement both among veterans and within the cannabis space is the organization's partnership with cannabis corporation CuraLeaf. As outlined in their partnership announcement this past March the Boston-based company assists in raising awareness while offering a set of five mini pre-rolls in dispensaries nationwide (in Nevada those dispensaries are Blackjack Collective and Acres) with VCP's logo on the packaging and a portion of the proceeds going to the veterans group.
To stay true to their value of "healing our nation's broken approach to cannabis," VCP has approached lawmakers from multiple strategic angles which they meaningfully refer to as "Operation Legal Access." Legislatively, the organization is supporting and lobbying for The Safe Banking Act, which would expand financial services to cannabusinesses. They are also pushing for The States Act, which would protect legalized states from federal interference. Similar to other non-profits who schedule appointments with their political representatives to discuss upcoming legislation, VCP conducts the aforementioned "direct action missions" which allow veteran cannabis patients to speak of their struggles directly with their lawmakers.
As for future objectives of the veterans' advocacy organization, Distaso says, "long-term, we're going to have to develop a community of like-minded folks through the VCP force that can take care of this massive amount of people who have huge problems, whether it's opioid addiction, or from a combination of pills, or struggling to find work. We think the cannabis industry is a great place for veterans to work, so those would be long-term plans."
VCP has made it its mission to stand up for veterans who have come home wounded by war only to find they need to do battle all over again to access the care they need. As veterans from across our nation's military branches become an increasingly powerful presence in the fight to access cannabis and advocate for veterans' rights to use this healing plant, we all win.