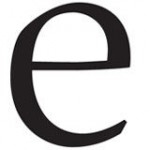 Guy Bertuzzi
Aug 26 2015 . 4 min read

My receipt let me know I was #77 – not only a fortuitous number but the 77th person to buy medical marijuana legally in Las Vegas. For me, this was not just historic but personal because I am a medicinal marijuana cardholder. Most people think I use it for recreational, which I am for, but I became a patient for medical purposes. By the age of 17 I was diagnosed with Irritable Bowel Syndrome (IBS) and I have found cannabis is the only thing that brings me relief. I do not medicate during the day, even though I am in pain. But enough about me, let's get to history.
I arrived at Euphoria Wellness at 9:30 a.m. on Monday before they opened their doors at 10 a.m. Congresswoman Dina Titus, the owners of Euphoria, and their general manager were doing press interviews and preparing for the ribbon cutting. Euphoria was hoping to be the first dispensary to open in Nevada but Silver State Relief in Sparks beat them to it, opening at the end of July. But being the first dispensary to open in Las Vegas is still a huge accomplishment and a welcome development for the many patients, like me, who are seeking medicine to help with ongoing conditions and ailments.
I didn't have time to buy medicine in the morning so I returned to Euphoria at around 12:30 p.m. I was greeted by a bouncer or as MMEs and nightclubs call them, security. He requested my medicinal marijuana patient card and my driver's license. He checked them and suggested I stand in the shade of the building until a person or two exited the dispensary.
A few minutes later I was ushered into the waiting room to join a diverse crowd. I noticed an older patient decked out in a Chanel suit who was with her caregiver as well as an older man who wore a Combat Medic baseball cap so was probably retired military. The rest of the patients were different races, mostly middle age and older who were excited to purchase their medicine legally. A middle-aged man was trying to cheer on the waiting room while the others made the uncomfortable chuckle and grin since they did not want to converse.
Trent, the bouncer/mediator in the Euphoria waiting room, reviewed with me some of the pamphlets Euphoria was handing out which included a listing of the strains the dispensary carried and the various illnesses and conditions each of them addressed (pictured). At the time of this post, Nevada's two legal dispensaries are only carrying flower. Edibles, concentrates and tinctures will be available in the future but that availability is dependent on the cultivations.
They called my name assuring me the wait time during my next visit would be shorter. It had only been about 15 – 20 minutes which is better than most doctors' offices. I gave them my pre-registration form, driver's license and medical marijuana patient card. It took about two minutes for them to check my credentials because they were verifying everything directly with the state. Again they asked me to sit back down and told me I would be called in soon. While I was waiting, I went through the list of strains and decided on my purchase based on my conditions.
Within 3-5 minutes they called me in to the sample bar. Each of the six strains Euphoria had available was housed in small cylinder containers with holes in them so I could smell their aroma. In the display case next to the sample bar, Euphoria carries vaporizers and other accessories that can be used to administer medicine. I ordered ¼ ounce of Kosher Kush and a ¼ ounce of Blue Dream. (Nevada medicinal marijuana patients are legally allowed to purchase 2.5 ounces every two weeks and can possess 2 ounces of medicine at any given time.) Overall my medicinal cannabis buying experience took approximately 30 minutes and was easy because Euphoria's staff is well-trained, friendly, and thorough. Thanks to Euphoria Wellness for inviting me to be a part of their opening day and this historical moment.
Salute! Guy