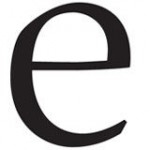 elevateNV
Jun 30 2017 . 13 min read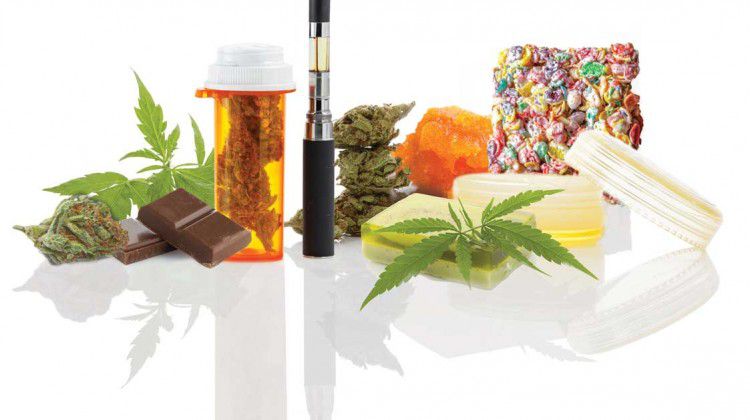 by Justin Alexander
As Nevada's burgeoning cannabis marketplace continues to take shape and find its way, many cultivations and production houses are finding their niche -- excelling at producing and growing specific products. Some brands are even becoming well-known among cannasseurs for signature strains or products that set them apart from their cannabis brethren due to a distinct characteristic, unique feature or singular flavor.
For this month's review, elevate gathered signature strains and products from across the industry and ended up with a mix of flower, edibles, and vapes that will appeal to both patients and recreational users. The benefit of signature products is there is such a wide variety, you will undoubtedly find a gem. Or you may even come across a product you have been hoping someone would make as many of these products were created with a specific purpose or goal in mind. Whether carefully developed through a proprietary algorithm or discovered because of a happy accident, there is something for everyone in this review.
Remedy's Deadhead OG
A signature strain because of its high yield and easy growth potential, Remedy's Deadhead OG is the love child of SFV OG Kush and Ultimate 91 Chemdawg. "The medicine this flower provides is unmatched. The terpenes on this are crazy," says Remedy's Cultivation Manager Chris Welch. That outcome was unexpected, but one the team at Remedy was pleasantly surprised to find. "We did expect good test results, be we were very happy to see the wide variety of terps, and, of course, the high THC doesn't hurt either. Also, there's the shape and quality of the product, how well it grew, and to even see characteristics from each of the parent plants," explains Welch of the strain which tests at 29.87 percent THC. One of the most distinguishing characteristics of Deadhead OG is the interesting dreams it produces along with euphoria in the conscious state. In addition to great sleep, it gives the overall body unparalleled relaxation and a tuned-in cerebral effect that comes with an indica-heavy hybrid. On both the nose and palate, this is a hearty, pungent strain.
Naked City OG Rosin Rocket from Oasis
One of Oasis Medical's best-selling products, the Naked City OG Rosin Rocket, is a solventless hash-infused pre-roll. "[Oasis created it to] appease indica lovers and people looking for a powerful OG kush hybrid," says Oasis' head of cultivation Don Decatur, who notes, "the function of these have been improved over previous Rosin Rocket designs." Infused joints provide an extra strong kick with 24.9 THC for those looking for maximum pain relief and relaxation. While they do burn harsh, they burn slow. Expect a heavy head high and a nice smooth melting into the couch vibe.
Virtue's Diamond Dust
"The goal of this particular strain was to create a flower with OG Kush effects even though the lineage is not OG. Diamond Dust is a stop on the way to that goal," explains David Holmes, owner of Clade9 and head cultivator at Virtue Las Vegas, of the indica-dominant hybrid that is a product of his proprietary algorithm called the "Holmes Matrix." In creating this signature strain, he was pleasantly surprised with the yield and its structure, color and trichome density—rocky buds in bright, beautiful colors with deep green, purple and orange hairs, all under a blanket of white crystals that offer the appearance of a web of glistening diamonds, hence the name. When sampling the flower, the first thing to take notice of is the distinct pine aroma as well as the smooth sweet and sour taste of Diamond Dust that is finely laced with hints of citrus. Mouthwatering and strong, the high is long-lasting with THC that ranges from the mid- to high 20s and will carry you through many hours in the evening with deep relaxation and muscle release, leading to euphoria and self-reflection.
KYND CBD Chocolate Bar
KYND Cannabis Company has made a name for itself with premium flower, edibles and concentrates that are approachable, yet effective for patients who are new to medicinal cannabis. One of KYND's most popular products is their 300-mg CBD Chocolate Bar, offered in the same dark chocolate with sea salt and creamy milk chocolate versions as their THC bars. "These chocolate bars were our first foray into infused edibles, and they really are incredible," says owner and CEO Mark Pitchford. "Our goal was a high-end infused edible that delivered on taste and consistency. We work with an amazing local chocolatier, and the combination of whole, fresh ingredients and our premium cannabis oils has resulted in something really special. When you start with gourmet chocolate, how can you go wrong?" Not having to smoke to enjoy the healing benefits of CBD is one of the bonuses of an edible that makes a sweet marriage of cannabis oil and chocolate. With each square of chocolate, you fall deeper into a relaxed state that takes the edge off with the sensation of a relaxed and happy high without THC or its side effects of paranoia and anxiousness.
Medizin's Million Dollar Baby
As the name suggests, Million Dollar Baby, also known as M$B, is Medizin's signature heavy indica strain. Bred and selected by Calco Genetics, Million Dollar Baby is "possibly one of the most desired varieties in the city," reveals Vice President and Lead Horticulturalist of Medizin Chris Wren. "Upon release, we experience a large rush, and it typically sells out very quickly. Case in point, we launched this new harvest last week and are down to the last pound today." Elevated myrcene levels give this flower its powerful aroma and taste, which has notes of delicious and creamy cake frosting—a completely unique flavor in the world of cannabis strains. With just one hit, the effects of Million Dollar Baby at 22 to 26 percent THC are like icing on the cake overtaking even the most experienced smokers and creating blissfully sweet couch lock.
Blue Alien from Green & Gold Supply Co.
Blue Alien is a result of breeding Blue Power and Alien OG—both requiring extremely cool conditions to grow, according to Mitch Britten, owner of Green & Gold Supply Co. The primary goal was "a strong, resinous indica that packs a punch and is a very reliable yielder," Britten says, noting that it is strong in both terpene levels and THC at 21.89 percent. Unique to this varietal, Britten says that the whole plant turns entirely black just before harvest. While flavor and potency are the first things that hit right after a deep draw, a sweet berry taste runs through the lungs and into the head, sending you into a dreamy euphoria that will push even the most stressed people into a good night's sleep.
W Vapes' Holy Grail cartridge
While Holy Grail is a fairly new strain for W Vapes, the company is well-established in the cartridge world. "We provide multiple strains by season with an artisan-style process to give the highest-quality concentrates and vaping experience on the market," says W Vapes co-founder Jeff Nagel. Testing in at 79 percent THC, Holy Grail boasts a full-spectrum native terpene profile with a true OG Kush gas flavor and effect. "Our first priority is to ensure the health and safety of our consumers by providing an oil that is free of pesticides, fungicides, plant growth regulators—or PGRs—and residual solvents," explains Nagel, who continues, "second, we like our products to represent the strain the oil was extracted from." Both novice and experienced smokers will fall in love with this super strain which produces an incredibly mellow and pleasurable high. Pain and nausea float away during a slow smoking session of this vape.
Cannabiotix Casino Kush
A cross between Whitewalker OG and Blue Flame, Cannabiotix Casino Kush is an indica-leaning hybrid that wipes away depression and pain. As a signature strain of Cannabiotix, it pumps creativity and happiness into your mental state with every draw. This is a very strong strain at 29 percent THC and .035 percent CBD. Best for moderate to advanced smokers, it will put you out of this world in no time at all and send you into a blissful state. Spicy and robust on the nose, the name is an especially cool recognition point for Las Vegans.
Dabaratus by O.pen Vape
Making the dabbing process easier with potent, terpene-rich distillate oil built into a convenient applicator, the Dabaratus is a cutting-edge device that is both clever and stylish. "The Star Killer distillate is a perfect pairing to the hardware seeing as it's such a high potency with long-lasting effects, you wouldn't want to consume too much at a time," explains Jonathon Cline, a representative of Bakked, the manufacturer of Dabaratus. "This strain is unique in that it has a relatively high CBG content (2.638 percent), which is a non-psychoactive cannabinoid that decreases inflammation, decreases ocular pressure, and acts as an antidepressant making it great for pain relief, IBS, glaucoma and inducing a general sense of well-being." The Dabaratus filled with CO2 Bakked Distillate oil tests at 7.720 percent D9-THC and is for anyone from novice to cannasseur. A full gram will last a long time and this product is measurable so there is much less waste. "You can use it as an edible, sublingually, to dab with directly on a nail, refill your handheld vaporizer, or to liven up your joints, blunts, and bowls," suggests Cline. Grab the Dabaratus when micro-dosing or mega-dosing after a long day for Star Killer's intense high with a cerebral creep. This strain makes the day brighter and the stress melt away.
Redwood Cultivation's Sugar Cookies
A name as intriguing as Sugar Cookies sets a high bar for a strain of weed, and word has gotten out that it lives up to its reputation. "All the hype out there is about the cookie strain, and this is our best yet," offers lead cultivator Jon Annalora of Redwood Cultivation's signature strain Sugar Cookies which tests at 25 percent THC. "We always continue pheno-hunting and looking for the next best one." Along with dense, colorful flowers, Sugar Cookies is extra frosty in appearance just as you think it would be based on its name. This product is aimed at the "cannasseur" who is searching for the best medicine on the market. Tasty is its top attribute with a sweet cookie dough flavor and terps that match its calm, relaxing effects. Expect a soothing high with sleep benefits and an increased appetite that will probably make you reach for real sugar cookies.
Evergreen Organix Fruity Cereal Treats
If you prefer to consume your medicine as a delicious, fun edible, then consider Evergreen Organix's fruity cereal sativa treat. "While we generally consider our cookie and brownie line to be our signature products, our cereal bars have proved to be very popular," says Jillian Nelson, operations manager, Evergreen Organix. Each treat is made by combining marshmallow and cereal into a puff of goodness. Full of true-to-treat flavor, the sweet fruit taste is pleasing and not overpowering. Ideal for those who are smoke-free and want a snack that packs medicinal qualities.
The+Source's Pennywise distillate
An indica-dominant hybrid, Pennywise distillate is 99 percent cannabinoids, which means it provides maximum medicinal relief for a variety of ailments. "The 99 percent total cannabinoids is a benchmark we have been driving for and it's nice to achieve that potency level with a THC/CBD strain distillate," says Eric V. Vega, The+Source's director of operations. "[We wanted to achieve] the highest potency possible so less product will produce the required effect." The Pennywise strain itself is most commonly used to treat arthritis, PTSD, epilepsy, neurological disorders, and cancer related symptoms. It contains a 1:1 ratio of CBD and THC (43.5 percent THC; 49.3 percent CBD) and a luminous appearance, so the psychoactive effects are milder and more relaxing. Expect a euphoric and invigorating buzz with bursts of sharp mental clarity.
Rove OG Vape Cartridge
They say you never forget your first one and in the case of Rove, their OG Vape cartridge is a true original as it was their very first product. It was made with the goal of capturing those who love to smoke THC-potent flower at a ratio of 72.94 percent THC/0.16 percent CBD. "OG was the first strain Rove developed and is generally our most potent. OG flower has a very distinctive taste and aroma and our oil captures those flavors in such a precise way, it is always a big hit with cannabis traditionalist flower aficionados," says Chris Ellenberger, director of operations for Rove Nevada. Priding themselves on potency, the consistency of the Rove oil is very thick. "Hitting a Rove cartridge is a bit like taking a mini wax dab," Ellenberger says. "Many cannabis vape oils are diluted with fillers or thinners, but Rove's thick oil is a sign of a commitment to potency." This product is pure, its OG roots with a super stoney high will stop insomnia dead in its tracks. Feel your body lift away and be transported upon a cloud, taking away pain and increasing the need for one last snack before bed.
Nevada Medical Marijuana's Kabunky Klear Vaporizer Cartridge Strawnanna
Convenience is a key factor of Kabunky Klear's vaporizer cartridge as you just screw it on and go when it's time for a dose of medicine. Not only is the chamber extra-large with 500mg of concentrate and easily monitored, but expect maximum fruit flavor in the notes with a delicious mix of strawberry and banana. Nevada MMJ's Chris DeGraff says this didn't happen by accident. "What I was really trying to go with was a profile that didn't just taste like somebody threw a bunch of terps in a cartridge," he says. "I was going with individual flavors that would taste good to the patient. Something that doesn't taste like every other cartridge on the market right now." Strawnanna offers a nice smooth taste that lingers on the back of your tongue after the hit and is versatile for all types of smokers. "If you're a connoisseur in the industry and you're looking for a really, really, really nice top shelf concentrate in a very nice disposable cartridge, it's phenomenal for that," DeGraff says of the 80 percent THC/10.8 CBD vape cartridge. "Or if you're a first-time user and you're looking for something that's not gonna completely knock you [out] after one hit in terms of the high, it is uplifting and body-centric without putting you on the couch."