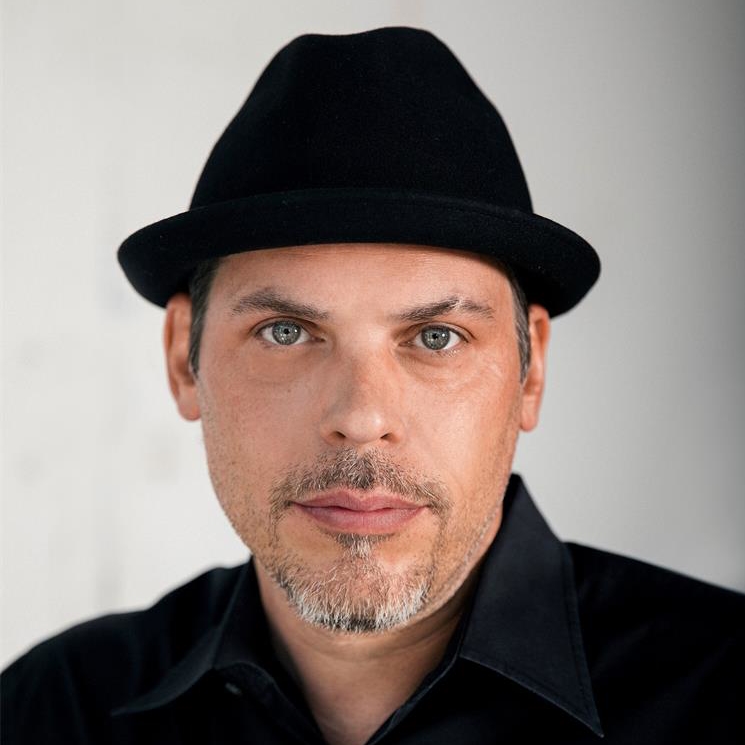 Justin Alexander
Sep 01 2021 . 12 min read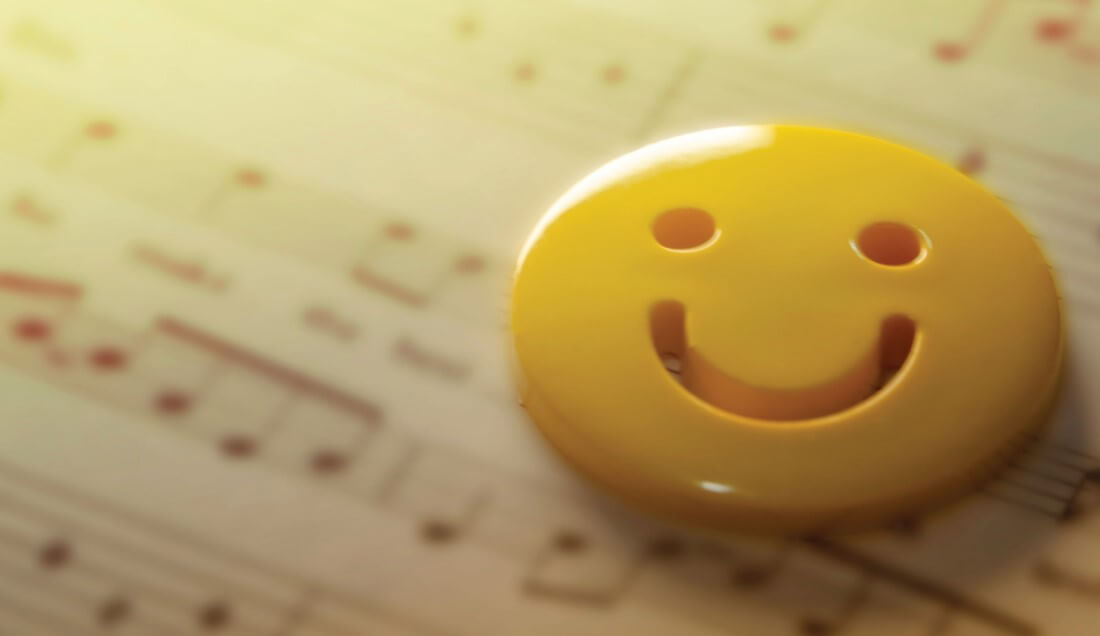 September 17-19 in Las Vegas is most definitely ground zero for music lovers. Festival goers have a selection of experiences.
You can go the outdoor route and take in Life is Beautiful on stages throughout Downtown Las Vegas or you can hit the
iHeartRadio Music Festival that will be taking place inside T-Mobile Arena on the Strip. No matter which way you like to
experience music or who you prefer to listen to, one thing is certain, you will need to plan accordingly when it comes to the
necessary joy-inducing festival accompaniments. We polled local dispensaries and cultivators for their recommendations of the
best products to use when taking in your favorite acts at a musical festival and have assembled the following suggestions.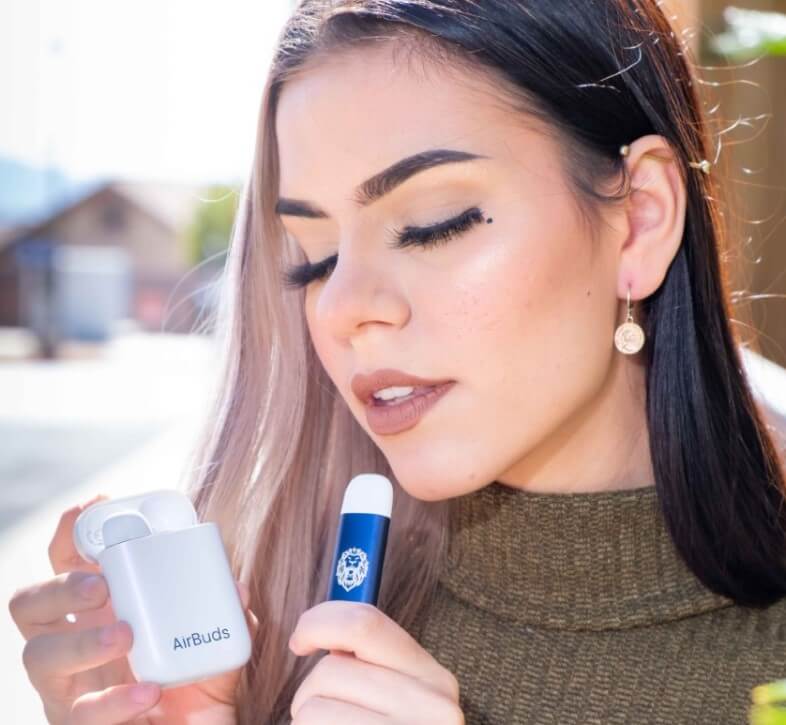 AIRBUDS WITH MARTIAN CANDY
Product Format: Concentrate/Vape
Medical or Recreational: Recreational
Novice, semi-regular, and professional: All
Strain origins: Martian Candy (also known as Martian Candy OG)
Cannabinoid breakdown: THCa 88mg, Delta9-THC 761mg, THCV 4.8mg, CBG 17mg
Terpene Mix: β-Myrcene 7.30mg, δ-Limonene 4.03mg, β-Caryophyllene 2.80mg, Terpinolene
1.89mg, cis-Nerolidol 1.44mg, α-Pinene 1.41mg
What to expect: Roar's AirBuds might be one of the most unique products on the market
today. They very closely resemble everyone's favorite tech accessory, Apple AirPods, which,of course, are a preferred device for listening to music.
What you will find in the streamlined AirBud case is an oil vaporizer, power pack and two oil pod cartridges. Smoking an oil vaporizer is a clean, odorless experience that offers a very intense high. This is great for concerts and festivals because you can do it around a large group of people without raising any questions. Plus, AirBuds are easy to
transport because the case is unidentifiable. Pair this cool accessory with a strain like Martian Candy and you've got a match made in heaven. Martian Candy creates an overall relaxed feeling that is deeply meditative and draws you deeper into the music no matter the genre. A pleasing note not to be missed is the blast of eucalyptus that expands the high, removing all the stress and anxiety in your world.
Expect at first to feel a euphoric head buzz and lightning bolt-like clarity, followed by relief of all the body's aches and pains. At the tail end, you might even fall asleep in the grass as you drift away to your favorite music.
Where to find it: Exhale, Pisos, Jardín, Euphoria, Las Vegas
Treehouse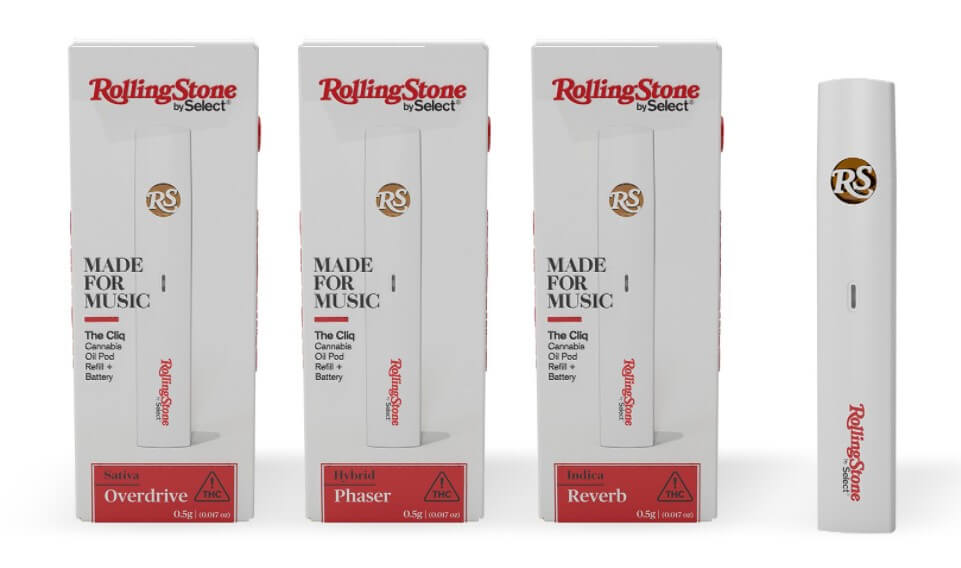 ROLLING STONE BY SELECT "MADE FOR MUSIC" VAPE PEN
Product format: Concentrate
Medical or Recreational: Both
For the novice, semi-regular user or professional: All Cannabinoid and Terpene Mix: Phaser is 89% THC with Limonene, β-Myrcene, β-Pinene
Overdrive is 94% THC with a mix of β-Myrcene, β-Caryophyllene, Limonene Reverb is 94% THC with β-Myrcene, Limonene, β-Pinene
What to expect: Nothing says music like Rolling Stone—the legendary music magazine that has been keeping readers in the know throughout its pages since the 1960s. Now they have partnered with Curaleaf to create a cannabis product that is prime for the festival circuit. Under its Select brand they feature The Cliq, a new proprietary pod system with
three strains and flavor profiles hand-selected by Rolling Stone. The line includes "Overdrive," a sativa that's like a bite of berry; a deep and cool indica called "Reverb"; and a fruity calming hybrid called "Phaser." Bring all three and depending on your mood, choose accordingly
because there really is a different strain type that's called for depending on the music type. For the more poppy sets we like "Overdrive." A Strawberry Cough strain, it is a quick, fun high that takes you right into the most energetic sets. For the epic, legacy bands, we recommend "Reverb," which has Grand Daddy Purple origins and is a favorite among experienced consumers. It's a trip and as the saying goes:
it's all about the journey because you never really know the destination. For crossover acts, get into "Phaser," which features the hybrid strain Rainbow Sherbet—a great choice when you don't know which way you want to go and want to leave it to the environment and music to guide you. Where to find it: Curaleaf Blvd and Acres by Curaleaf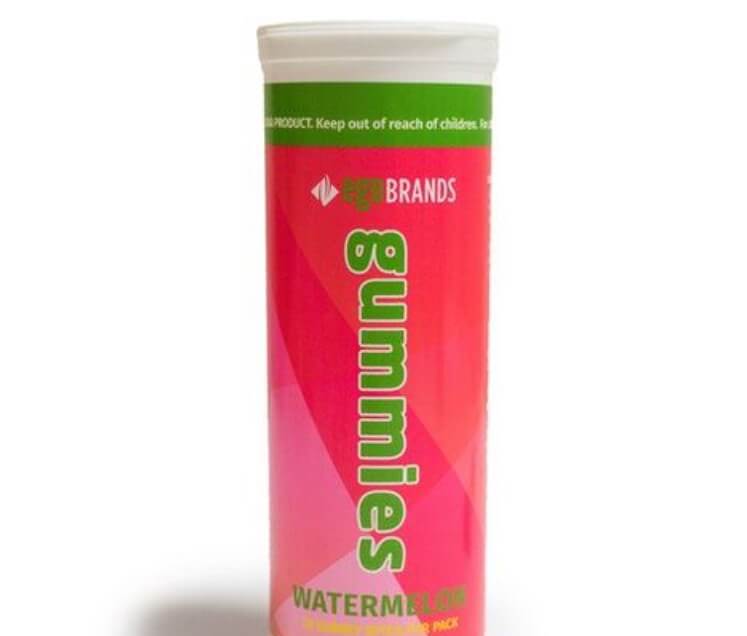 EGO'S WATERMELON GUMMIES
Product format: Edible
Medical or Recreational:
Available in two formats: 500mg medical and 100mg recreational
For the novice, semi-regular user or professional: All
What to expect: With 10 flavors, including blue
raspberry and fruit punch, EGO Brands
nails the gummy game with these edibles. First things first, select your favorite flavor. In this case we went with watermelon and tried the recreational version at 100mg. Each gummy is 10mg so if you are unsure of the right dose for you, try splitting them in half or even in
quarters. It is always best to err on the side of caution with edibles. Plan to gift a few of these around to friends and that way you can mix and match. This is the type of gummy that you want to take at the end of the night after that last set as the festival is winding down because it has a calming effect that will put you in a state of bliss in about 45 minutes. Also, the sweet taste of the watermelon goes very well with a salty late-night snack so definitely go for the popcorn, just don't fall asleep before it is done.
Where to find it: Euphoria Wellness, Shango, Essence Henderson & Tropicana, ZenLeaf, Deep Roots Mesquite, Top Notch, Silver Sage Wellness and NuWu Cannabis Marketplace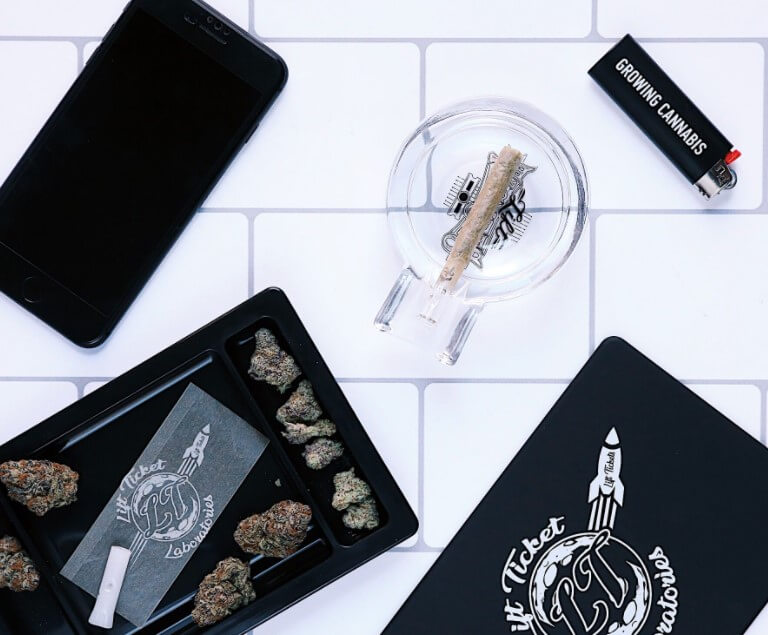 LIFT TICKETS PRE-ROLL
Product format: Infused Pre-roll
Medical or Recreational: Both
For the novice, semi-regular user or professional: Professional
Strain origins: GMO x Zkittlez (breeder is Cabin Fever Seed
Company)
Cannabinoid breakdown: THC 36.5%
Terpene mix: a-Pinene 5.10, β-Pinene 2.09, Myrcene 1.55,
Caryophyllene 1.13, Linalool .95
What to expect: Pre-rolls go with festivals just as perfectly as
bands, friends and yummy food. Lift Tickets takes it to the
next level as the first infused rolling paper, making every
joint just a little bit saucier and flossier for the festival-going
experience. That means, whatever you consume, multiply
it. They are also known for their pre-rolls with live resin
infusion. The Garlic Zkittlez infused pre-roll will help you
unwind into a hypnotic state depending on your mood
and, of course, the music. Just don't plan on striking up
any festival romances as this strain gets its name from the
intense garlic breath it causes. Make sure to have those
mints handy. This strain can feel like it lasts for hours and
the high remains consistent and euphoric without the
need to dose on an ongoing basis. Expect these pre-rolls to
absolutely melt you into the ground—it will also relieve
any muscle aches and pains from a day in the field.
Where to find it: Jardín Premium Cannabis Dispensary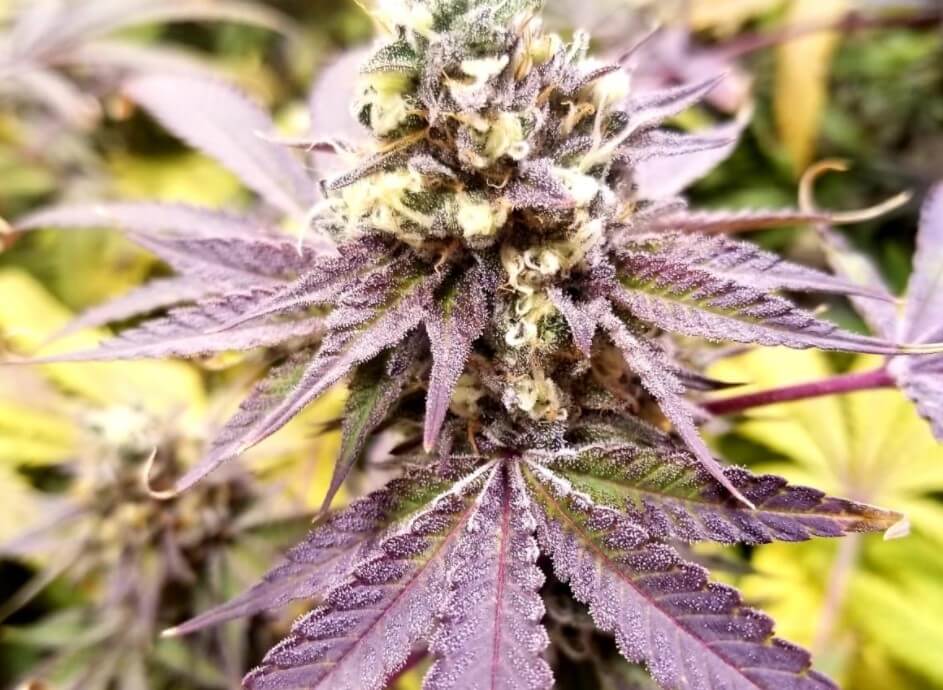 WOOKIES 'N CREAM
Product format: Flower
Medical or Recreational: Both
For the novice, semi-regular user or professional: Semi-regular and
pro
Strain origins: Cookies 'n Cream x Purple Wookie
Cannabinoid breakdown: THC 22% and up
Terpene mix: Limonene, Caryophyllene, Linalool
What to expect: Seeing your favorite band brings on a flurry of emotions— excitement to hear if they sound
as good as they do in the studio,
plus at festivals a surprise could pop up and many performers really kick it up a notch for the occasion. When picking the right strain to accompany a musical event it is best to look at the overall effect it will have. A headlining act really deserves a headlining cannabis memory and Fleur's Wookies 'n Cream is best in class for its appearance, taste, and vibe. Wookies 'n Cream tastes like the first few sips of a hot latte
and then it turns from nutty and sweet to more floral and fuller bodied. After smoking, expect a hit to the mind and the stomach. This strain is also great to use right before dinner as it will stimulate the appetite even if you have been snacking all day. All around, Wookies 'n Cream is for experienced smokers and those who like a more sedative effect when in crowds. Where to find it: Silver Sage Wellness
MIMOSA + REMEDY VAPE
Product format: Vape and Low Temp Battery
Medical or Recreational: Both
For the novice, semi-regular user or professional: Perfect for someone just starting out due to its easy dosing, but this battery allows huge, low temp hits great for professionals.
Strain origins: Clementine x Purple Punch
Cannabinoid breakdown: THC 92%
Terpene mix: Limonene 17.19, β-Caryophyllene 14.63, a-Pinene 7.63
What to expect: As we all know, vapes are a convenient way to dose when in a group or outside at a gathering. Music festivals and events are best enjoyed with a little something extra as we all also know. When you want a pick-me-up, instead of going for a mimosa champagne cocktail, try Remedy's Mimosa vape, which is a potent sativa hybrid. Mimosa + Remedy makes you feel like you want to bounce so it is highly suggested to pair this with hip-hop or EDM acts. Expect to feel as if you are riding on cloud nine with 25,000 of your closest friends without a care in the world. After the year we've had I know that is something we can all get behind. It is best to use this strain earlier in the day as it will keep you going from morning to night with lots of thought-provoking sensory perceptions.
Where to find it: Silver Sage Wellness, ShowGrow, and NuWu cannabis Marketplace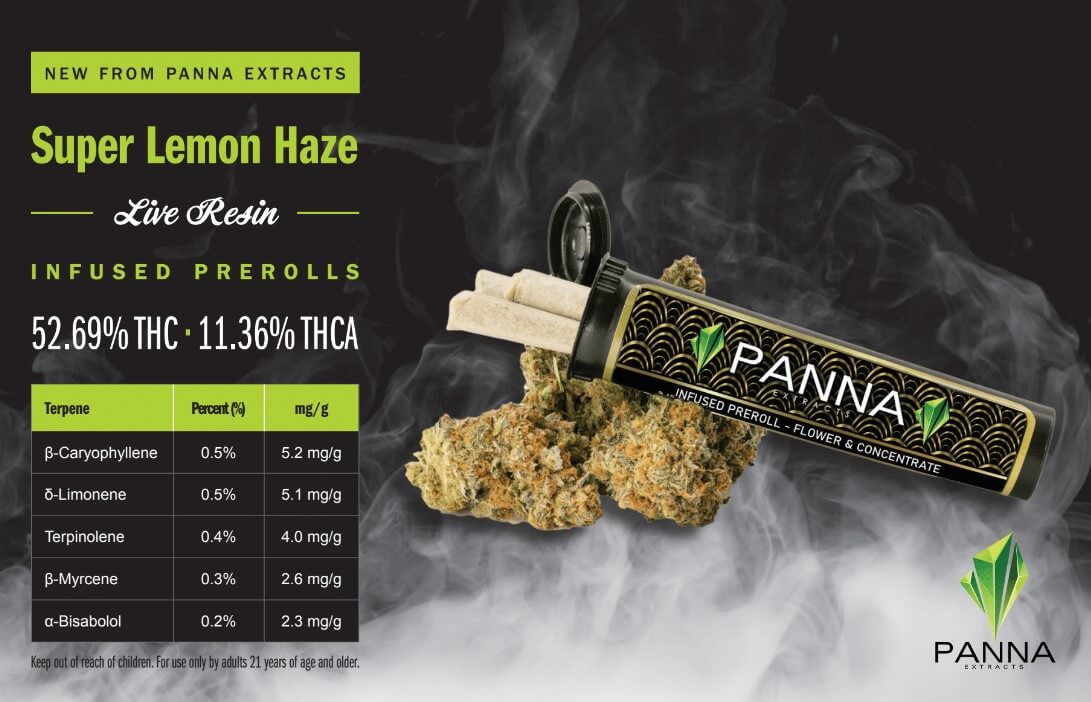 SUPER LEMON HAZE LIVE RESIN INFUSED PRE-ROLL
Product format: Concentrate/Premium Flower/Live Resin
Medical or Recreational or Both: Recreational
For the novice, semi-regular user or professional: For a semi-regular
user or professional. Not for the weak or faint-hearted.
Strain origins: Lemon Skunk and Super Silver Haze
Cannabinoid breakdown: THC 52.69%, THCA 11.36%
Terpene mix: β-Caryophyllene 5.2mg, δ-Limonene 5.1mg, Terpinolene mg, β-Myrcene 2.6mg, α-Bisabolol 2.3mg
What to expect: Super Lemon Haze is a favorite strain for dedicated smokers due to its superb taste—tart and citrusy—like a bite of lemon. Once you try it you will find yourself going back to it again and again because it is the ideal blend of mellow yellow and a burst of energy without any jittery feelings. Panna Extracts has created the perfect pre-roll to enjoy at an outdoor music festival because it goes well with soaking up the sun and the good vibes of Mother Nature. Since it is infused with sativa live resin expect a powerful blast of relaxation without sleepiness. After the first two or three draws everything really comes into clear focus. Lay in the grass, tune into the music, and soak up the sun with friends. Then, pop up and make your way to the front of the crowd and dance like no one is watching.
Where to find it: Euphoria Wellness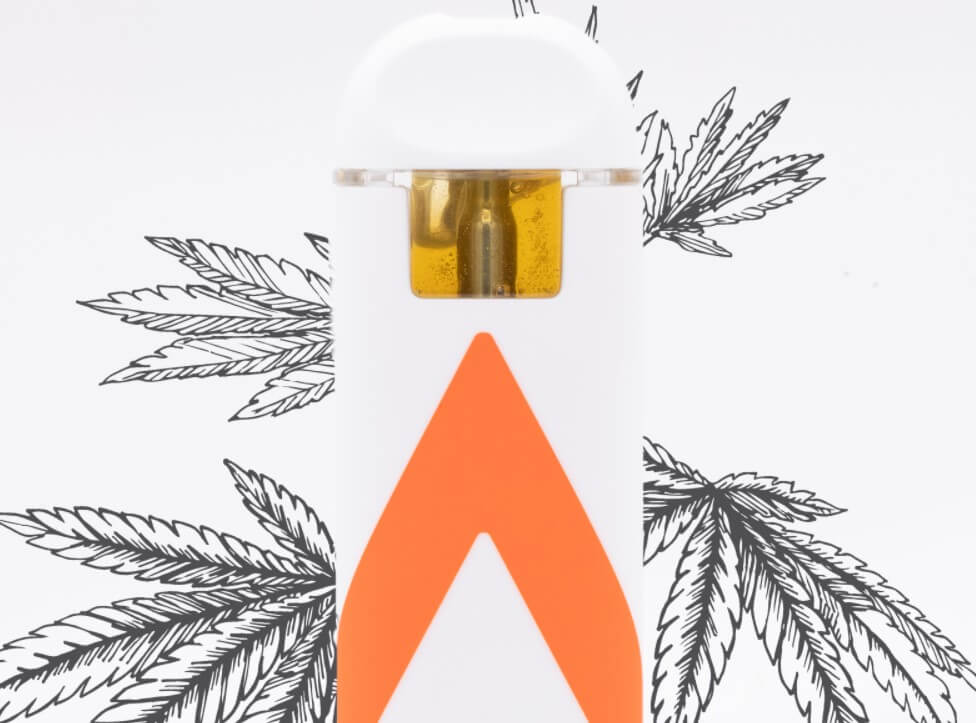 NUCLEAR SUNSET
Product format: Live Rosin Disposable
Medical or Recreational: Both
For the novice, semi-regular user or professional: All
Strain origins: GMO x Sunset Octane
Cannabinoid breakdown: CBG 14mg, CBN 3mg, THCV 3mg
Terpene mix: β-Caryophyllene 26.19mg, a-Humulene 26.12mg, Linalool 10.22mg
What to expect: Next level concentrate disposables are definitely all the rage right now as convenient ways to discreetly use cannabis at outdoor events and music festivals. CAMP's Nuclear Sunset Live Rosin Disposable comes in packaging that looks almost like a rocket ship
and it takes you into outer space much like Jeff Bezos's New Shepard. Live Rosin is a precious commodity in the cannabis world and is a luxury for dedicated smokers. The plants for this product are frozen immediately after harvest and then heated in a way that allows for maximum preservation of their quality. Now you can have your live rosin in a vape, which is even more of a treat. With this vape expect citrus and berry flavors and, of course, it is best enjoyed during a sunset to really make the colors on the horizon pop into something unimaginably beautiful.
Where to find it: The Source+, The Dispensary, Planet 13
SOUR TRIX
Product Format: Flower
Medical or Recreational: Both
For the novice, semi-regular user or professional: All
Strain origins: Sour D x Trix
Cannabinoid breakdown: THC 21%, CBD .15%, THCa 23%
Terpene mix: β-Caryophyllene 6.2mg, Limonene 4.3mg, a-Humulene 2.5mg
What to expect: A cross between the Sour Diesel and Trix strains, Summa Cannabis's Sour Trix makes the festival experience last long after the music ends. Expect a delicious sativa smoke— fruity and energizing—as Sour Trix empowers you to do big things and think in big ways. Sour Trix will motivate you to book five more festival experiences and organize all your memories and playlists. The dreamy nature of Sour Diesel is also largely present here so expect to feel depression, pain and stress leaving your body with every inhale.
Where to find it: Euphoria Wellness
STATE FLOWER PRE-ROLLS
Product Format: Pre-rolls (5- and 10-pack minis)
Medical or Recreational: Both
For the novice, semi-regular user or professional: State Flower's Ten Pack Minis are well suited for a novice because they're small. The Five Packs hold five 0.7G pre-rolls which is geared more for a regular consumer.
What to expect: Available in two sizes, State Flower has a fivepack of Wedding Cake pre-rolls and Peanut Butter Soufflé is available in a 10-pack. Great for festivals because you can have one for yourself and share one with friends these strains pair well with the carefree days associated with music festivals. Wedding Cake is known for its relaxing and euphoric effects as an indica-hybrid with the ability to calm muscles that might be tight and sore from a day of standing, dancing or walking. Peanut Butter Soufflé has a nutty, earthy, buttery taste you would associate with scooping a heaping helping straight out of a peanut butter jar. Peanut Butter Soufflé is an indica as well and relieves pain and aches. But with this one you get a boost of brain power and even libido stimulation so it's good if you are going to be hanging at the festival with your one and only. Even better, take a puff of Wedding Cake and then a drag from Peanut Butter Soufflé for a true onfectionery treat.
Where to find it: The Apothecarium