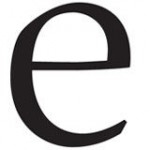 elevateNV
Mar 07 2017 . 5 min read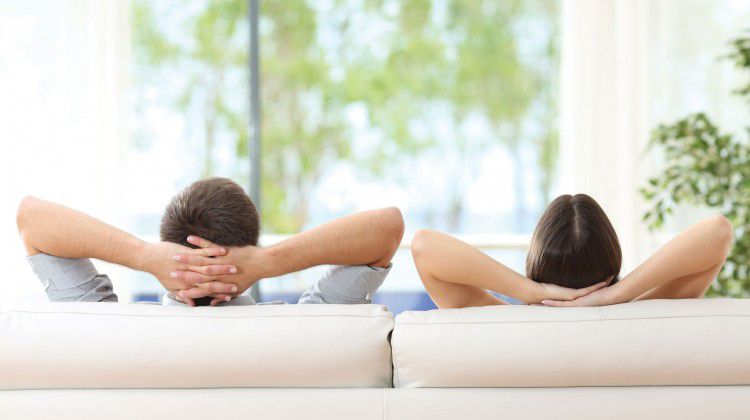 By Richard S. Gubbe
The old axiom of "if you can't beat 'em, join 'em," best describes Duke Rodriguez's vision for the future of medical cannabis. The president and CEO of Ultra Health, the largest cannabis operation in New Mexico, is utilizing long accepted delivery systems used by pharmaceutical companies and applying them to medical cannabis in his latest venture he says also will land in Nevada.
Rodriguez is partnering with an Israeli pharmaceutical company to provide the manufacturing and the research to showcase a new line of products debuting first in New Mexico, his base of operations. Israel is recognized as a key contributor of cannabis-related research while the U.S. allows only government-funded studies so it makes sense for Rodriguez to ally with progressive leaders in the cannabis field.
Rodriguez believes the key to mainstream acceptance is coat-tailing Big Pharma while bringing along solid research from Panaxia Ltd, a pro-cannabis pharmaceutical company based in Israel. "Since we established Panaxia in 2010, we constantly strive to bring the strictest protocols and most advanced technology available in the pharma industry to the production of our cannabis-based products. We believe that medical cannabis products should be developed and manufactured under the highest standards and quality assurance levels like any other pharmaceutical product," explained Dr. Dadi Segal of Panaxia.
Following a 14-month negotiation and due diligence process between the two companies, Panaxia will be providing smokeless proprietary cannabinoid dosage and treatment protocols not readily available in the United States. The partnership will allow Ultra Health to manufacture product delivery systems that include tablets, suppositories and inhalers.
"It's not 'smoke two joints and call me in the morning'," Rodriguez told elevate of the pharmaceutical-like products. "They look and feel and perform like normal products with less toxicity and side effects. They have been created in low production volume (in New Mexico) and will be more widely distributed in the middle of March."
Beneficial to chronic conditions requiring ongoing dosing such as PTSD, chronic pain, cancers, neuropathy pain, epilepsy, anorexia, and HIV/AIDS, the new smokeless-designed cannabis products will provide better delivery systems for patients and physicians with regard to both safety and dosage.
"For the popularity to take root, you are going to have to be dose-specific and pharmaceutical," Rodriguez explained. "Pharmacies will expect products more traditional. This will be the direction this is going."
Ultra Health's line of medical-grade cannabis products are exactly what pharmacies are used to and will include:
Sublingual tablets – sublingual tablets offer faster delivery as well as more efficient bioavailability compared to other smokeless ingestion. They are available in 5- and 10-milligram dosages in 30 count packets.
Rectal suppositories – suppositories allow for rapid absorption and less degradation of the product. This will be beneficial for patients vomiting or unable to swallow.
Vaginal suppositories – for topical, intravaginal delivery.
Oral spray inhalers – Inhalers are both convenient and deliver fast-acting relief. They provide a method of delivery that is dosage specific.
In addition to offering familiar delivery methods, Rodriguez said they will follow precise dosing methods, "When we say 10 milligrams of THC, we mean 10 milligrams of THC."
The new products will also address the movement in certain states, such as New York, to require physicians to make dosage-specific recommendations.
"The use of medical cannabinoids to treat a number of illnesses requires advanced pharmaceutical-grade products," Rodriguez said. "The further expansion of approved medical conditions will make the demand for the newly developed Panaxia products especially helpful in the treatment of anticipated conditions, including diabetes, which disproportionately effects New Mexico's Native American and Hispanic populations, cardiovascular disease, opioid addiction and autism." Rodriguez told elevate there are also future plans to develop a pill for Alzheimer's patients.
Previous THC tablets offered by the pharmaceutical industry such as Marinol contain single-molecule synthetic offerings that medical cannabis advocates call limited and dangerous. Costs of synthetics are high and medical cannabis research suggests a full spectrum of cannabinoids is crucial to the healing process.
Rodriguez was in Las Vegas in February to speak to the Las Vegas Medical Marijuana Association and told industry participants there that recreational marijuana sales will not be the end of the medical side of the business. He also said that Nevada, with its stringent testing rules, will be a leader in the nation for how to run a program while supplying critical research to back up the claims that medical dispensing is a viable healthcare market. Research, credibility and delivery are keys to industry success, he said.
As for Ultra Health's future in Nevada, Rodiguez said a lab will be replicated in the Las Vegas area. Nevada is a target state for Rodriguez due to its medical cannabis potential and in order to comply with state law that restricts the origin and testing of products sold in the Silver State. "A long as we have the prohibition of interstate commerce, we need a single lab in each state," Rodriguez told elevate. "Until we develop a uniform cannabis act, we will have to be state specific."
Even though state-specific operations are tedious, to be in multiple states is the best bet financially for cannabis businesses. It is estimated that the legal cannabis market will reach $21.8 billion in total annual sales by 2020, according to The State of Legal Marijuana Markets report compiled by Arcview Market Research last year. By comparison, at that point, the legal marijuana market could bring in more revenue than the National Football League, which produced $12 billion in 2015.
But it is not just cannabis' potential for revenue, there's also a growing need. "We have had numerous inquiries from dispensaries and major retail pharmacy outlets about having these products," Rodriguez said. "It is important that we develop new products in anticipation of meeting the rapidly growing patient and provider demands."
Considering how much Americans love taking pills, this is not just giving the people what they want but, more importantly, what they need.