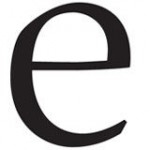 elevateNV
Jul 18 2016 . 10 min read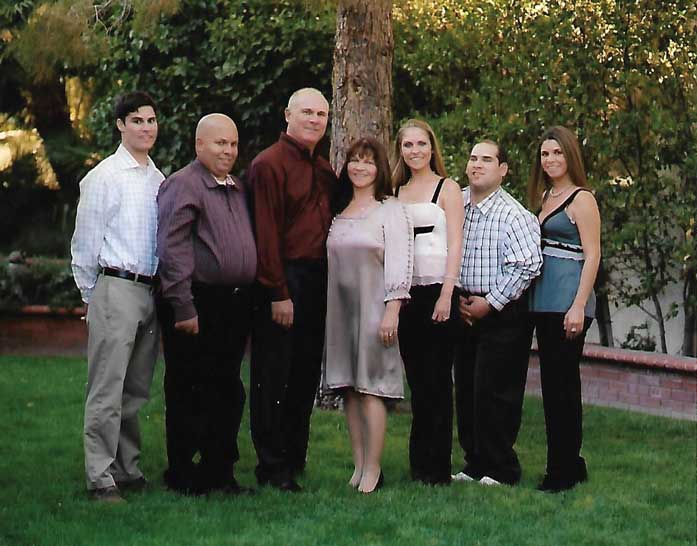 By Julie Vigil
Early in their son's life, Jim and Pam Blasco felt something was amiss. James was slow to reach developmental milestones like walking and talking, and their doctor's reassurances that their baby boy was still within the outer limits of the norms didn't quiet Pam's maternal instincts.
They left Las Vegas — a place that in the mid-'70s was not exactly an oasis of medical choices — for California in search of a pediatric neurologist and answers. They took James to see many doctors, but one in particular, a behavioral M.D. who specialized in kids with disabilities and deficits, dealt the Blascos a devastating blow.
"He told us to just go buy Easter Seals," Pam said.
"And drop him off at Social Services and never see him again," Jim continued.
"Can you imagine?! He was 2½," Pam said. "We
didn't even know how to respond. Of course we ignored
all that nonsense."
Eventually, Jim and Pam got an answer, but it only led to more questions. James was found to have calcifications on the frontal lobes of his brain. Then a handful of years later, their third child, Andrew, was diagnosed with the very same condition, but more aggressive. These calcifications are microscopic and wreak havoc on their behavior, fine and gross motor skills, and problem-solving abilities.
"One son talks, the other doesn't," Jim said. "Both of them would be classified in the slow range but they could never live by themselves."
"They're 41 and 36 now," Pam said, "and they're always going to need supervision 24 hours, seven days a week."
Growing up, the boys went through public school and now live in a group home at New Vista, a local nonprofit that supports individuals with intellectual challenges.
BUILDING COMPASSION
The Blasco family, Jim and his father, Joe, before him, are pioneers in local building industries, counting the development of 1983's Spanish Trails neighborhood — Las Vegas' first luxury master-planned golf community — among their many accomplishments. But real estate wasn't the only community that the Blascos were instrumental in introducing and developing in the valley.
"We built the first group homes in Nevada," Jim said, "and gave them to the state. We also brought in the first homeopaths in Nevada. So, we've been involved in alternate medicines for the special needs communities for 30 years."
Fast forward to 2014. Jim and Pam's nephew Chris Sarret approaches them with an idea to start a company in Nevada's nascent medical marijuana industry -- with the feeling that this misunderstood and under-researched plant could help people by offering an all-natural alternative to the pharmaceuticals typically prescribed.
Obviously a topic the Blascos would be very interested in finding more out about. "My wife did some research,"
Jim said. "We have always been the stewards of our children, especially with the amount of medication they've been prescribed."
Throughout their lives James and Andrew have been on so many different medications, Jim and Pam have always worried about the long-term effects prescription drugs are having on their sons' mental and physical well-being.
"When we go to the psychiatrist and they prescribe medication for them," Jim said, "we're basically giving them something that's killing them. It does control (their seizures), there's no question about that, it controls their behavior."
But at what cost?
"We're learning that a lot of these medications are creating problems like early-onset dementia or sudden death. It is very frightening to me," Pam said.
She concedes that in comparison to what used to constitute standard mental health care — chains, ice baths, electroshock therapy, lobotomies — the psychiatric drugs are a step in the right direction.
But Pam, who's always been open to holistic healing practices like yoga and meditation, wanted to take a closer look at cannabis as an alternative medicine over pharmaceuticals for special needs people. "Now we have a whole plant that we can utilize that has no harmful side effects. The opportunities are tremendous.
"After going into a lot of consideration and prayer and mediation about it," Pam added, "the answer came through that this is something that could help people. It really could help people."
ON YOUR MARK, GET SET, GO!
Once Jim and Pam decided to go for it, the clock started ticking. Sarret's business idea appealed to them, but the complex application required for the state's first medical marijuana establishments was due in three weeks.
Three weeks!
"We didn't have any idea how hard this application was or what a big deal it was, to be honest with you," he said.
Jim and Pam dismissed the notion of having a business partner because the mission they had in mind was so distinctive. "Our focus was going to be on special needs. We didn't know a damn thing about the (medical marijuana) business, (but) we have since totally bought into the issue. More and more, you're not going to 'fix' kids with special needs, but you can make their quality of life better," Jim said.
They also had to decide which licenses to apply for. "If we were going to do this, we wanted to do it seed-to-sale," explained Pam. "Jim didn't want to do the dispensary at first, but I said no, we need the dispensary. If we're selling a product, I want to know what it is, and the only way I'm going to know that is if we grow it, and to grow we gotta sell it."
"We ended up getting all three licenses (cultivation, production and distribution)," Jim said. "I don't know how, but we did."
After submitting 9,000 pages of required information for the applications literally one minute before the 4 p.m. filing deadline, they immediately got to work facing a steep learning curve with a timeline that was tight, and the regulations, roadblocks, and to-dos plentiful. But they made their way, found an industry partner in Denver's oldest and longest-running dispensary, Denver Relief, and began another chapter in their family story.
"We're growing a plant — for medicine," Pam said.
"The first time I walked into a grow room, I just started crying because I saw all of these plants and realized their potential was medicine. It was amazing. It was so overpowering to be in that room and realize that they were going to be medicine. And you know, medicine goes across the board. It's not just for seizures, or Parkinson's, or arthritis, it's for people who need a lift, who aren't feeling well, ya know? I just can't find the bad anywhere."
ALL IN THE FAMILY
Now that their Silver Sage Wellness cultivation, production facility, and dispensary are finally open, the Blascos' passion for compassion is coming to fruition again.
"I feel like we're a pharmacy, honestly, like we say, a helpful lifestyle pharmacy," Pam said. "We have a lot of repeat people; we're already building a clientele and we've only been open two months."
The draw is magnetic. The atmosphere is harmonic. No wonder people want to be there. "(Silver Sage Wellness is) kind of like a mom-n-pop because it's Jim and I, and we're surrounded by all these very young people. It's incredible. It's like a magnet and they seem to be drawn to us because of our passion and compassion, and because they have passion for the plants."
They've definitely created one big, happy family, and at only a few months in, they've only just begun. Pam has set her sights on bringing more family members into the SSW fold. Their son-in-law Braly Joy is the general manager and sons, James and Andrew, are on deck with plans for each of them to have a job at the dispensary. James, with the right job coach, will be a greeter, and Andrew can either be part of a yard crew or cleaning crew.
"It's the love," Pam said. "Everything is stemming from love: Our boys, our sons, they are coming from love; Jim and I are coming from love, everything we do with this is from love; bringing our family in, that comes from love; Chris was drawn to us because of that same thing, that passion — and you can't have that passion slash compassion without the love."
Even the family dog has been tapped for service. Gracie — a young Bouvier des Flandres — is currently working with a trainer to become a service dog and will eventually be allowed in the dispensary.
"You know animals are very, very intuitive so she'll know who she needs to go over to and who she needs to leave alone. She'll be a presence but she won't be invasive," explained Pam.
MONEY CAN'T BUY ME LOVE
From the moment their nephew suggested the idea of starting a medical marijuana company until today as Silver Sage Wellness is a thriving grow, production facility, and medical dispensary some two-and-a-half years later, the Blascos understood this endeavor wouldn't be easy. From the tremendous emotional investments to the multimillion-dollar financial expenditures, it's been an uphill climb. But that's okay. They only have to look at James and Andrew for inspiration.
"We're who we are today because of them, our whole family is. You cannot have two sons with such tremendous gifts — in a different way of looking at gifts — and not be touched by them because what those boys have to do every day just to get up and get out, I mean, they're mobile, but everything they do is an effort. It doesn't come easy for them. None of it," explained Pam.
The Blasco's philanthropic intention of helping people, whether in special needs communities or not, is pure and their hearts really do point a true north.
"Our final goal we can't do yet because of federal regulations," Jim said. "We would like to give it away to the special needs community. We're committed enough that if there's a particular strain for a particular person, we'll grow that one plant. I know it doesn't sound like much but that's a big deal."
"(And) if someone comes in from a low-income situation and they can't afford to get medicine, we want to be able to provide it," Pam added. "It's medicine. Sure we understand it's a business. We have to pay our employees, we have to run a business, and that takes money so it has to be profitable. But at the end of the day, we're not in it just to take, that's not what this is about. It's about giving.
"Off the top we said we were going to give 30 percent of our profit and put it toward research and development," she continued, "and I know that's a broad term, but we definitely want to advance cannabis, and in order to do that we have to put money into research."
When Silver Sage Wellness dispensary opened on March 25, the Blascos' attorney Dayvid Figler looked at Pam and asked, "What if someone comes by and offers you $10 million for your store?"
She looked at him and simply said, "No." Then he asked again, "What about $20 million?" She calmly said, "It's not for sale, Dayvid. It's not about selling, it's not about the money. It is about making a difference. Really, it's about making a difference, improving the quality of people's lives in any way we can with cannabis."