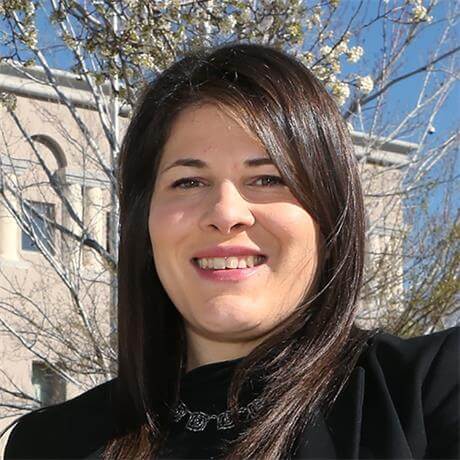 Riana Durrett
Oct 10 2016 . 7 min read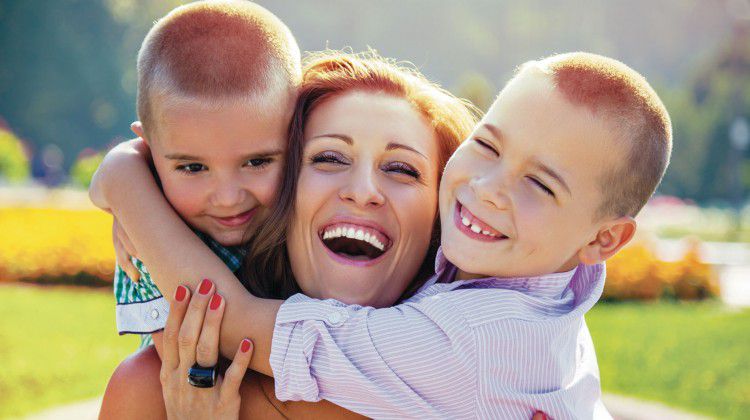 Sometimes when I'm getting ready for work in the morning or on a drive across town, I find myself making a mental list of everything in the world that needs to be fixed when suddenly a fear washes over me: What if marijuana becomes legal on November 8th and more and more kids start using it? What if it becomes popular among kids and they get desensitized to it and start doing more serious drugs? As the Executive Director of Nevada Dispensary Association and supporter of Question Two, am I on a trajectory to increase marijuana use among children?
Each time I have this internal debate, I come back to all the reasons I support legalizing marijuana:
1. Marijuana is currently used by teenagers and even younger children at an alarming rate. 2. It is the unwarranted fear of the slippery slope that has kept a substance less harmful than alcohol illegal for so long. 3. We can do better at reducing youth use of marijuana by removing marijuana from the black market, where kids are currently purchasing it.
I am a mom of two young boys and have a niece who lives with me every summer. Like all moms, I am concerned about drug use in our country and will do anything to protect my kids from experiencing the struggles so many Americans face when it comes to drug use. According to the Substance Abuse and Mental Health Services Administration, "in 2012, 13.2 percent of youths aged 12 to 17 indicated that they had been approached by someone selling drugs in the past month."1 Peers have such a strong influence over youth that a better indicator of whether a teenager will start smoking is whether their friends smoke, rather than whether their parents smoke.2
But, naturally, there are two sides to the coin if Question Two passes. One benefit is that adults over the age of 21 will be able to use marijuana with myriad benefits to the State and our communities. Benefits include tax money moving into the State's economy as well as into education and conservation of criminal justice resources that should go towards more serious crimes. In addition, citizens, such as veterans who fear losing their federal benefits, will have access to marijuana for medical treatment without being required to register with the State.
An extensive report released by RCG Economics and the Marijuana Policy Group estimates that the state will receive a total of $464 million in the first seven years of legalization, which breaks down to $257.4 million in sales and use tax, $147.1 million in excise tax, $47.2 million in license fees, $3.5 million in application fees, $521,000 in Nevada Commerce Tax and $8.3 million in payroll tax.
The other side of the coin is that the marijuana industry and Nevadans must promote adult-only use of marijuana and we must embrace the opportunity to reduce use of marijuana by our youth, with the possibility of this reduction extending to other substances. With more than 47 percent of Americans having tried marijuana in their lifetime, there is no denying that the prohibition on marijuana is a policy that has failed in the United States.3
So, what is the real impact of legalizing marijuana and what are the real opportunities?
In June of this year, the Nevada Dispensary Association organized a trip to Denver, Colorado for legislators, regulators and leaders from Nevada's medical marijuana industry. Senator Patricia Farley of District 8 was in attendance and put her focus on youth prevention, funding for drug treatment and the impact of legalized marijuana on public health.
It never occurred to me before that trip that legalized marijuana could provide an opportunity to improve overall public health in Nevada and not just reduce black market sales of marijuana. Senator Farley approached the trip with just that goal in mind. When describing her efforts Farley said, "How can Nevada harness the opportunities legalized marijuana provides to not just reduce black market sales of marijuana, but to raise youth awareness, reduce drug use among youth, and increase resources for drug treatment?"
Prior to the trip to Denver, I was unaware that Nevada's schools have no uniform drug awareness program. With the D.A.R.E. program found to be ineffective, shouldn't we be trying to reach our youth and prevent drug abuse through some other program throughout the State?4 Of course, as parents we are all responsible for our own children, but our children are involved in a larger community and that community is lacking in public awareness, youth prevention, and drug abuse treatment. I am eagerly awaiting the 2017 Legislative Session when Senator Farley pursues support for youth prevention and drug treatment programs, which could potentially be funded from the economic boon resulting from Question Two's passage.
Senator Farley is confident that if the youth prevention measure she is sponsoring passes during the upcoming legislative session, Nevada will lead the nation in its efforts to prevent youth from using marijuana and much more harmful substances.
"I have spent the better part of the year speaking with elected officials and leaders from other states, as well as educators, to gather information on the best approach to youth prevention," explained Senator Farley. "With the help of Roseman University and John Hudak, a fellow with Brookings Mountain West, Nevada is going to go from having absolutely no youth prevention program for our children to having the best in the nation."
So, the next time the fear starts to creep in and I start to wonder if my work with the Nevada Dispensary Association is tantamount to working for Philip Morris, I will think of two pieces of news I received recently that reminded me legalizing recreational marijuana is an affront to drug abuse and drug addiction. First, a study was released by the Substance Abuse and Mental Health Services Administration and the Centers for Disease Control and Prevention, which concluded that marijuana use among teenagers is currently decreasing, while the number of states legalizing marijuana is increasing. This is supported by a Health Kids Survey commissioned by the State of Colorado that concluded that youth use decreased by 2-3 percent once marijuana was legalized.
The second piece of news that confirms to me that legalizing marijuana is the right thing to do is that the producer of Fentanyl recently made a large campaign contribution to oppose marijuana legalization. Fentanyl is a powerful opioid painkiller that is up to 50 times more potent than heroin. Disturbingly, a synthetic form of this painkiller has been illegally produced and laced into heroine in the past and is now being sold on its own. Why would the producer of a painkiller (the real painkiller, not the synthetic one available on the street) be opposed to legalizing marijuana?
If anyone asks me, as a mother, if I support legalizing marijuana, my answer is unequivocally: Yes. As a mother, an aunt, an attorney, a Nevadan and as the Executive Director of Nevada Dispensary Association, I will vote in favor of passing Question Two.
REFERENCES 1. Results from the 2012 National Survey on Drug Use and Health: Summary of National Findings, NSDUH Series H-46, HHS Publication No. (SMA) 13-4795. Rockville, MD: Substance Abuse and Mental Health Services Administration, 2013, p. 70. www.samhsa.gov/data/NSDUH/2012SummNatFindDetTables/Index.aspx 2. "Perceived Peer Influence and Peer Selection on Adolescent Smoking," Hoffman BR, Monge PR, Chou CP, Valente TW Addict Behav. 2007 Aug 32(9): 1545-64. 3. "6 Facts About Marijuana," Pew Research Center, April 14, 2015, http://www.pewresearch.org/fact-tank/2015/04/14/6-facts-about-marijuana/ 4. "Why 'Just Say No' Doesn't Work," Scott O. Lilienfeld, Scientific American, January 1, 2014, http://www.scientificamerican.com/article/why-just-say-no-doesnt-work/