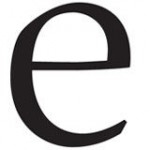 elevateNV
Dec 30 2018 . 4 min read
"It's important to recognize at the outset that much has shifted at the federal level in 2018, and that while there are no surefire ways this is going to impact the cannabis industry in 2019, there is a helluva chance. By that I mean, in addition to there being an upset in the House since the mid-terms, we saw former Attorney General Jeff Sessions have his power pulled completely. Many in the cannabis industry have perceived Sessions as our biggest roadblock to the de-scheduling of
marijuana and feel that having a new AG could shift the discourse around legalization in a major way."
--Shoshanna Silverberg, Director of Business Strategy, Pistil + Stigma
"I have a few predictions for 2019.
Both county and city will have at least one consumption lounge opened.
Banking will not be an issue. The Feds will back off and multiple banks from out of state will come to Nevada and at least one local credit union will jump in too.
The 10% excise tax will join the 15% wholesale tax and go directly to schools and not the rainy day fund!
Nevada will continue to be the nationwide model for cannabis laws and regulations.
--Clark County Commissioner Richard "Tick" Segerblom
"Las Vegas' establishment monopolies will continue to soar (squeezing out the little man -- millionaires from the billionaires) with the state of NV doing NOTHING. Note: in the original 2013 legislation of NRS453A there was a max of est. owners only being able to own < 10%. This has NOT happened. Who is governing?"
--Juhlzie Monteiro, R.N., Founder/Creative Director at Cannabis Nurses Media
"I predict in 2019 we will see the beginning of an educational or awareness program regarding Nevada's marijuana program and the effects of marijuana geared toward the youth of our state, at least I hope we begin to educate our youth on this ever-expanding industry."
--Amanda N. Connor, Esq., Connor & Connor Pllc.
"Nevada has experienced amazing growth and success rolling out the medical and recreational marijuana programs over the past three years, and I fully expect that momentum to continue into 2019. I believe we will continue to experience double-digit growth in terms of market growth and tax collections, which could top $100 million in 2019. I am hopeful that we will see state and local governments continue to take steps to curtail the illegal market and support licensed businesses. I'm also very hopeful that we will see major steps at the federal level to protect state cannabis programs, fix the IRS tax code 280e, and lay the groundwork for more banking options. It's going to be a very exciting year!"
--Andrew Jolley, Founder of The+Source
"There will be continued growth within the industry as visitors become more aware of Nevada dispensaries through media and education. More non-cannabis consumers will show an interest as they get comfortable with the evolution of products. Banking will become more available as the Colorado, California and Arizona banks make acquisitions in Nevada to capitalize on the cannabis industry. Cultivation companies will see prices fall as more cultivation facilities come online. Outdoor and greenhouse growers will flood the market with low-cost flower and trim. Consumption lounges will begin to open and we will see some struggle, but some that offer an amazing experience with a solid location will become destinations."
--Jerry Velarde, President, Evergreen Organix
"Jobs will increase by at least 10 percent, but likely more. As of July 2018, there were approximately 6,000 people employed directly by marijuana establishments. While thousands more are employed indirectly by the legalized market in ancillary positions."
--Riana Durrett, Esq., Executive Director, Nevada Dispensary Association
"Sales of marijuana to tourists will explode once consumption lounges become legal in late 2019. Medical marijuana sales will also jump when the state begins pushing patients to use marijuana instead of opiates."
--John Laub, President, Las Vegas Medical Marijuana Association