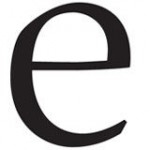 Lissa Townsend Rogers
Aug 01 2016 . 7 min read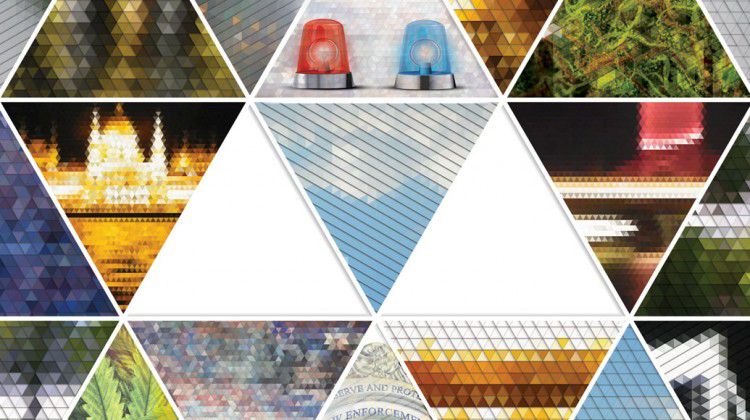 People have entered the medical cannabis industry from a variety of other professions. We've seen doctors, lawyers, firefighters, restaurateurs and police. That last one may come as a surprise, but Dave Kallas and James Green, both former law enforcement officers turned dispensary entrepreneurs see no conflicts between their past and present professions.
"The very first couple months, year, people were really surprised," to find former police officers involved in the business, says Green. "Now when I tell people I'm involved with it, they kind of say 'good.' After all, who would you want in this type of business? Somebody who has twenty-something years of experience in a trusted position in the community or somebody who you don't know at all and you have no knowledge of their background or trustworthiness?"
Now working with NevadaPURE, Green went on a police ride-along when he was a teenager and, as he recalls, "it was love at first drive." He joined the Henderson Police Force in 1993, working in homeland security, the investigations division and serving as watch commander during his 21-year career.
Dave Kallas of the Apothecarium dispensary was an officer with Las Vegas Metro for three decades, starting in 1979 when, he laughs, "things were very different in Las Vegas." He worked a variety of assignments, from patrol units to street narcotics to the intelligence section of the department's organized crime bureau.
Like a number of other members in the medical cannabis industry, Kallas came to it through personal experience. In 2006, "I had a bone graft done on my right tibia," he explains, "when they made the incision, they discovered that I had contracted this infection that there's no cure for, Valley Fever." And so Kallas was "put on the standard pain medication train—or roller coaster, if you want to call it that," a situation many people find themselves in, but one he definitely wasn't okay with.
"I got very frustrated. I said, 'I don't want to be one of those people who goes through the lowest level of pain medication, like a lortab and ends up with an oxycontin problem'," Kallas recalls. A friend, State Senator Tick Segerblom, encouraged him to look into medical marijuana—"He knew the condition I was going through and he said, 'Dave, you should do some research on this. This really could be much better for you than what you're currently taking for your pain'." After studying up on cannabis, visiting sites and talking to people in the industry, Kallas began working with a team to open a dispensary in Nevada. "I was hoping that getting involved and having my own place in some way would help me with the condition that I was dealing with."
James Green initially had his doubts about medical marijuana, many of them related to how he thought it would affect policing in Southern Nevada. "In 2001, once medical passed and it became legal to grow, possess, consume it—I thought the sky was gonna fall. I thought how we do law enforcement was going to change dramatically," he recalls. "Thankfully, I was completely wrong."
The law enforcement background both men bring to their respective businesses is reassuring to regulators and customers. "We follow the rules, we're going to have compliance, we're going to sell it to the right people under the right circumstances," says Green. Kallas also says that fears of criminal involvement in the industry are unfounded, thanks to both regulation and personnel. "I've been a cop 30 years," he states, "No cartel is going to come into a business that I'm associated with."
As former policemen, both Kallas and Green have a more personal, practical take on marijuana's impact on law enforcement. "I've never come across a combative individual who's been sitting around smoking marijuana, but I've certainly come across lots of them who have been drinking all day," says Kallas. "I would rather go to a call where the guy has been smoking marijuana—I figure he's probably going to be mellow. You tell me I'm going to a call for these guys at a family party, they've been drinking all day—send as many units as you can!"
Green agrees: "I ask officers, 'When was the last time you went to a violent crime that was marijuana related?' You can't get an answer from anybody because they can't remember one. 'When was the last time you went to a domestic call where people were under the influence of marijuana and nothing else?' They say 'I can't recall one'."
And how has medical marijuana impacted law enforcement and crime in our communities? Green has asked them about that too. "And the answer is: It hasn't. It's a blip on their radar—officers are aware where the dispensaries and cultivation facilities are, but that's about it. I've gotten zero reports of crime associated with medical marijuana since the program has come out."
One of Kallas' chief concerns is navigating the industry's many rules, regulations and requirements, which he fears could trip up the industry just as it's taking off. "Putting in too many roadblocks makes it cost-prohibitive," he points out. "In some cases I think the laws are very restrictive and people who have invested millions of dollars in this start-up business are going to lose out because there's just not enough business for them right now to survive," he explains. "That's not what the law was intended to do. The law was intended to give people the opportunity to open these dispensaries so they could supply medicinal marijuana to the patients that need it."
Where do Kallas and Green see the future of the cannabis industry? Well, that depends on whether Question 2 passes in November. Green is optimistic that the recent changing attitudes toward cannabis will power a yes vote. "People are turning the tide and I agree with it. I think in 5-10 years marijuana will be an afterthought, a normal part of our society. I do think it is a much safer alternative than some of the other things out there in our community. It'll add value economically," he says, adding that, "If anybody should have recreational marijuana in this country, I would say Las Vegas or Nevada would be the first place."
Kallas also supports Question 2, although he says he won't take any profit from the Apothecarium's involvement in recreational sales. "I'll still participate in the medicinal," he explains, "It just creates too much of an ethical issue for me—but that doesn't mean I don't believe that it's better for people than alcohol is." He hopes that the ballot question passes and the 2017 legislature does a little finessing. "They can't change the language that's in the ballot question but they can certainly add language," he says "I believe that if they regulate it properly it will be beneficial." But he agrees that the time for cannabis has come. He says it make take 10 or 20 years, but "I really believe that, if done right, you'll see marijuana grow as probably the number one consumed product in the state—above alcohol eventually."
Ultimately, Dave Kallas and James Green see no inconsistency between their law enforcement experience and their participation in the cannabis industry, as the issues that might have caused conflict have been found to be largely imaginary. "There's not a history of marijuana being a problem from a public safety perspective," says Green. "We were told for many, many decades that there's a war on drugs. From my perspective the war on drugs has failed and we need to decriminalize, legalize it, regulate it, tax it. It's here. It's not going away."