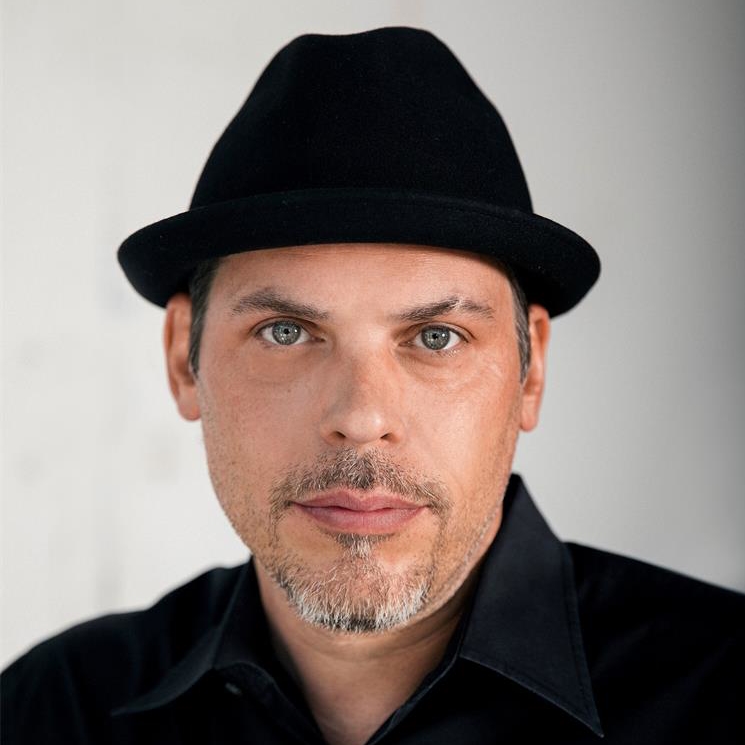 Justin Alexander
Apr 18 2021 . 10 min read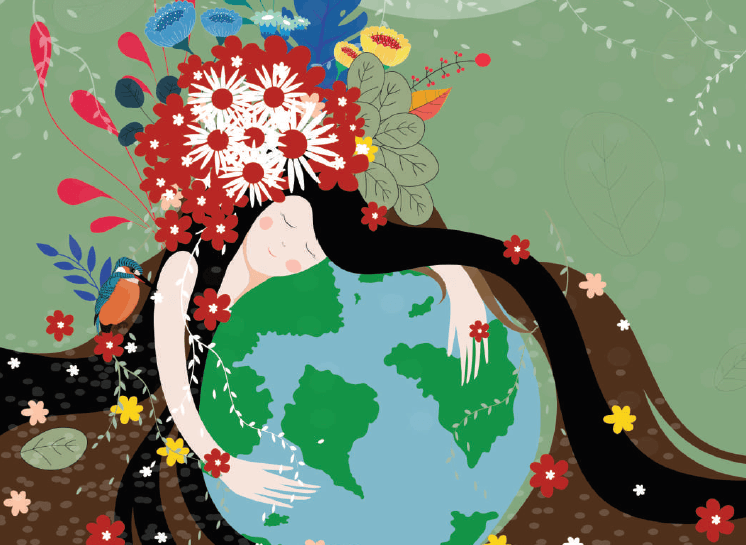 April 22 is the 51st anniversary of Earth Day and a great opportunity to commune with Mother Nature. One of the best ways to connect with Mother Earth is with the help of one of the greatest fruits of her labor—cannabis. "Cannabis is truly a gift from Mother Nature herself, so it makes sense that it's best consumed outside where we can reconnect and honor her. Enjoying the great outdoors has been proven to decrease stress and anxiety," says Leslie Vorhees, compliance manager with Silver Sage Wellness/Remedy. It's just not a big dose of the great outdoors that helps reduce stress levels—terpenes such as linalool, limonene, and myrcene can also have a calming effect on users. Whichever way you like to immerse yourself in nature and commune with all the earth's bounty, be sure to set aside some time on April 22nd to get your green on.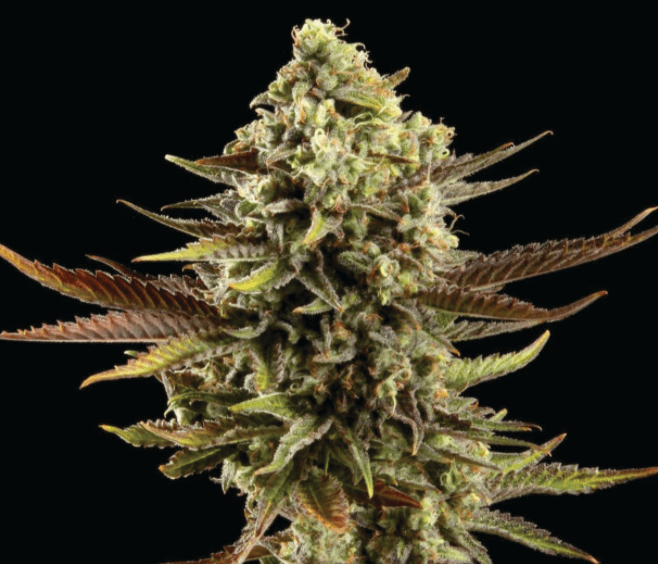 FloraVega's Bettie White flower
Cannabis really is the bridge, in many cases, that makes us feel more connected to nature. "Cannabis is from the earth and the altered mind state that cannabinoids and terpenes provide can help users to see past the daily distractions in their lives to reconnect with and appreciate nature and the elements," says FloraVega's Sam McAdam.
A strain that really helps bring you closer to being one with Mother Nature and appreciating all its virtues is FloraVega's Bettie White. "Bettie White users report a pleasant and enjoyable high without paranoia or couch lock. This strain is a great hybrid to enjoy in the outdoors that will not slow you down or distract you from the beauty in nature," McAdam says.
A pheno from an in-house cross of Mai Tai and Desert Snow, Bettie White's most prominent attribute is the abundance of terpinolene and ocimene as well as its mid-to-high THC. As for the nose, take in its spectrum of aromas from sour to citrus to sweet berry. Feel its sedative properties relax your body and create a buzz from your toes to your fingertips along with joy, euphoria, and happiness. As you bask in the magical glow, there will also be a boost in mood and the body becomes relieved of all pain. We feel sure Mother Nature would approve.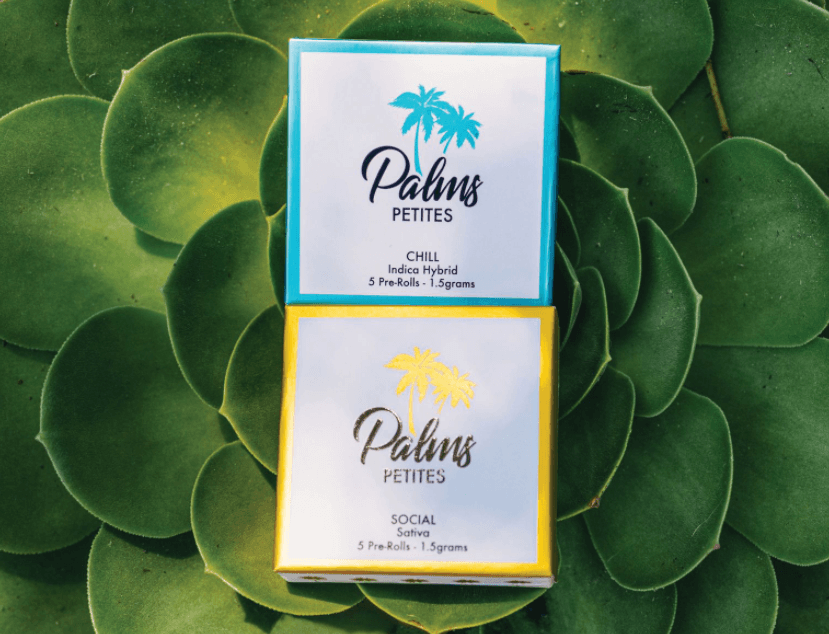 Chill Petites (indica) pre-rolls from Palms Premium
They might come in a miniature box, but this pack of five pre-rolls is serious business when it comes to tuning in to the big picture and our place within the universe. "When consuming flower, which in my mind is cannabis in its simplest form, it allows us to take a breather, slow down and help remove some of our ego," says Noah Annes, co-founder and CEO of Palms Premium. "Once that ego is removed and we have some time to think, it provides perspective and makes it easier to recognize ourselves as part of a larger system and part of nature."
Annes affirms that Palms' pre-rolls allow people to consume cannabis that hasn't been manipulated from its original form. "The simplicity of plant material and fire can help people make that connection, slow down, and be present. Also, pre-rolls are super convenient and easy to throw in a day pack or your pocket when you're headed out for an adventure," he says.
Palms, designed for the way that people consume cannabis today, has a product line to fit every consumer. "SOCIAL (sativa) is for fun group nights out and CHILL (indica) for a more relaxing experience. This practice ensures they aren't overwhelmed or uncomfortable in making their selection and because the flower is mid-strength by design, it provides a great functional experience," Annes says.
Less packaging is part of the Palms' vision and it's all made from recyclable paper and no plastic touches what is consumed. "We try to be super thoughtful in every aspect of our customers' experience. One example of this is our custom cones," he says. "They have a longer, 30mm crutch and help set people up for success by cooling down the smoke and making it easier to hold which equates with an optimal experience overall."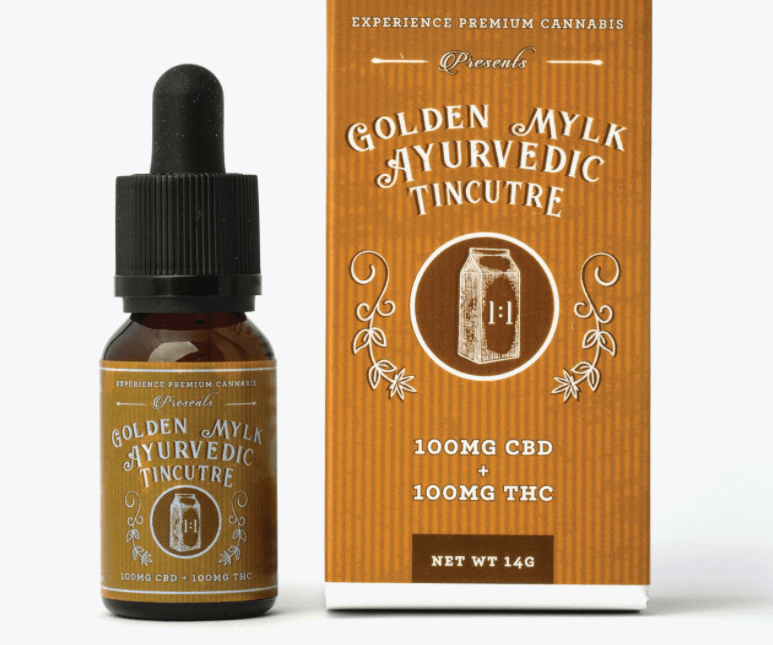 EPC's Golden Mylk Ayurvedic Tincture
It's all about the power of plants, one of the Earth's most copious gifts. Whether smoking cannabis or ingesting it in other forms, users are tapping into that force. "Their medicinal compounds not only provide physical relief and promote wellness, but also often evoke a sense of well-being and contentment," says THC Production's Stephanie Magurno.
Experience Premium Cannabis' Golden Mylk's 1:1 tincture is one of their most popular products. "We have so many amazing stories about how this tincture has made a difference for people—from those with cancer to those with inflammation and pain," Magurno explains. Based on its array of supplemental ingredients, this tincture, which tastes like Chai tea, is more powerful than cannabis alone. Golden Mylk has 100mg of THC and 100mg of CBD, and contains a terpene mix of eucalyptol, limonene, and pinene. Magurno notes that consumers find that this synergistic ratio amplifies the effects compared to using just THC or CBD alone.
"It combines the power of many plants," Magurno says. "We start with a fractionated coconut oil base to make the product more bioavailable, and we add not only cannabis oil to it but also many essential oils extracted from other plants. This tincture has turmeric, black pepper—which assists in absorption of the turmeric—cinnamon bark, cardamom, clove bud, ginger, cassia, and fennel in it, so it's cannabis-enhanced by so many other gifts from Mother Nature."
EPC's biodegradable or recyclable packaging grows wildflowers when planted in your garden. With their own proprietary water recycling system for their extracts, Experience Premium Cannabis prides itself on being good for consumers and good for the planet.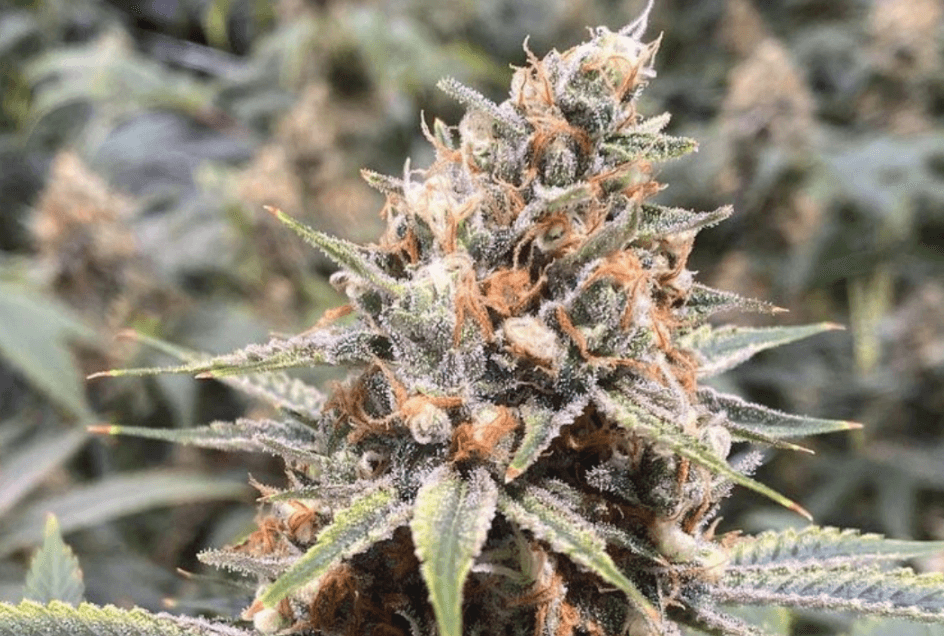 Life Fire by Fleur
"Cannabis and nature go hand in hand because it allows one to relax and enjoy the beauty around them," says Fleur President Jerry Velarde. Fleur's Life Fire does just that. It is an uplifting strain that will help keep you motivated while taking a hike and being one with nature. The earthy smell is what undoubtedly first attracts nature lovers and then, of course, it is the rich taste of fuel, skunk, citrus, and spice. Prominent terpenes include limonene, caryophyllene, myrcene, humulene, guaiol, b-pinene, a-pinene, and ocimene. "They create an earthy smelling OG," says Velarde of the terpene blend.
The high is also all OG, an industry leader in the happy, relaxed vibe. A cross between OG Kush x Fire OG, Live Fire has frosty orange pistils, which makes it very identifiable when growing. "It got its name from these orange pistils," adds Velarde.
Fleur's commitment to Mother Earth is evident in everything they do as they practice natural farming, composting, and fermentation. "We can put our waste back into our grow by composting and fermentation. Therefore, on a daily basis we are recycling, reducing, and reusing," he says.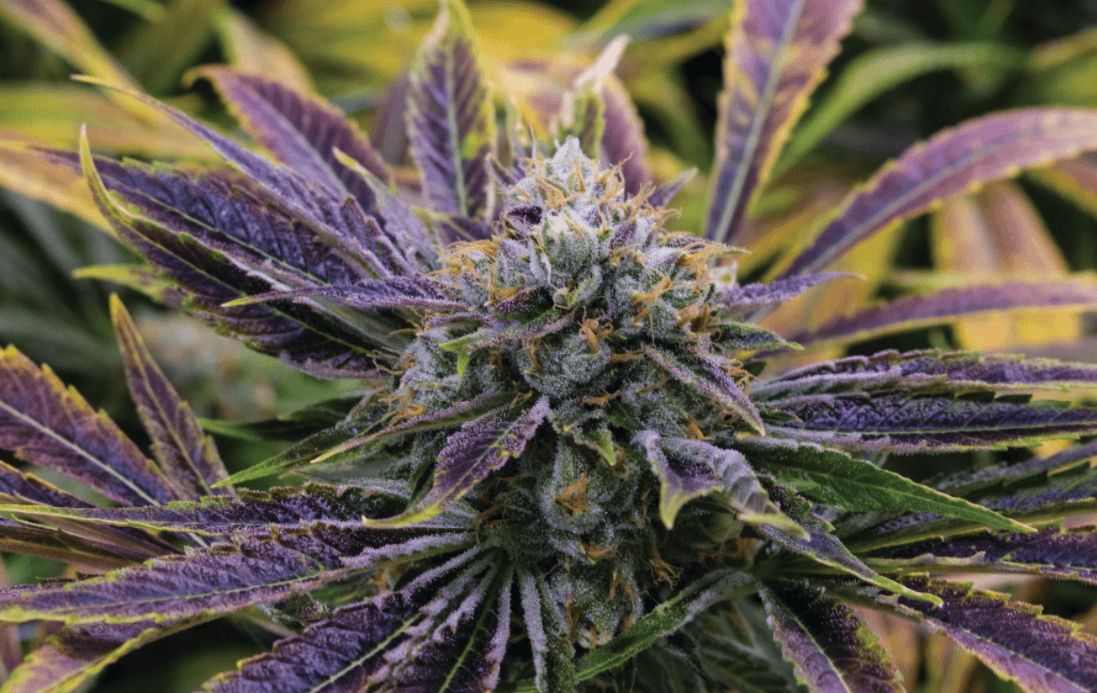 Remedy's Deadhead OG flower at Silver Sage Wellness
If you love the Grateful Dead or just want to feel in touch with your spiritual style, spark up Deadhead OG, a cross between Chemdawg 91 and SFV OG Kush, which puts you in tune with the earth in a completely new way. "Deadhead OG was named to honor Grateful Dead fans for their love of Mother Earth and their incredible impact on cannabis culture," says Leslie Vorhees, compliance manager with Silver Sage Wellness/Remedy.
Because of its intense terpene profile of limonene, caryophyllene and myrcene in equal proportions, Deadhead OG smokes like a dream and wafts pungent, earthy aromas in swirls that uplift you to another earth altogether. Caryophyllene is good for pain relief and reduces inflammation, making it easy to relax and focus on the here and now. Limonene provides anti-anxiety and mood-elevating effects, and myrcene balances the high THC percentage with its calming effects. "This strain stands out because it is so incredibly balanced, making it the perfect smoke before going on a hike or sitting down to meditate," Vorhees says. "You need to experience it to understand the impact a strain with harmonious terps and THC like Deadhead OG can have."
On the packaging side, at Remedy, they are always looking to improve their sustainability and are switching to recyclable glass jars for many products and avoiding plastics whenever possible.
Select Fresh Vape
Select Fresh uses a variety of all-natural botanical terpenes that deliver a consistent flavor experience of popular fruit-forward strains available in a variety of cannabis classifications that include Forbidden Fruit and Grape Ape, sativas of Strawberry Cough and Clementine, and a Rainbow Sherbet hybrid.
Brand-new to the marketplace, this vaping product is for those who like an indulgent flavorful cannabis experience that is fruity and fresh, hence the name. Every hit lifts you from reality and takes you away into a cloud of robust fruit flavors and aromas. "Select Fresh features our premium, high-quality distillate oil and all-natural, flavorful botanical terpenes," says Kristen Everhart, Regional Marketing Director, Curaleaf.
Select Fresh is packaged in sleek new hardware called "Go" which is .3g and rechargeable. "It's a design that allows for discreet and convenient consumption suitable for any adventure," explains Everhart. The new hardware is small and compact and is a move by the company to distance itself from "disposable" hardware to rechargeable, and therefore a more sustainable option.
As a result, every day is Earth Day at Select as evidenced by Select/Curaleaf's sustainability initiatives. "The Rooted in Good Corporate Social Responsibility (CSR) initiative is led by Curaleaf Vice President of CSR, Khadijah Tribble," says Everhart. "As part of the initiative, we are currently working to convene an environmental sustainability taskforce with the intention of identifying where we can improve our sustainability practices."
State Flower pre-rolls: Dosilato #2, Flo White #7 and Race Fuel
Being stress free is something we all strive for but with State Flower's variety of pre-rolls it's easy to achieve Zen. "In general, cannabis can help slow your mind when you're anxious and over thinking, so when you put yourself in a setting that's already very calming and tranquil, the feelings are just amplified," says State Flower's Hailey Stone.
So is the vibe on Earth Day when you are out in the world appreciating nature with the assistance of some State Flower pre-rolls. SF's Dosilato #2 is relaxing but not overpowering, helping to achieve bliss from tip to end. It won't leave you couch locked and is a balanced smoke to wind down with at the end of the day. Flo White #7 elevates mood and reminds one of the overall joy of a first sativa experience. Race Fuel gives all the deep body vibes and a boost of energy to get you through the day, in addition to helping with pain, ADD, and a lack of appetite.
"The best thing about a two-pack of pre-rolls is that you can share with a friend," Stone says. "You feel connected because you're pausing your mind and seeing and listening to what's around you." And as we all know, two is always better than one.
State Flower pre-rolls are Envirocann Certified, which means "we are committed to environmental stewardship by using only approved input materials like non-synthetic IPM (Integrated Pest Management), being committed to social justice, growing cannabis that is 'cleaner than your vegetables'," adds Stone.