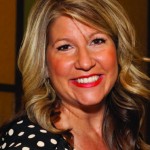 Beth Schwartz
Mar 07 2017 . 7 min read
When adult-use cannabis becomes a legal ingredient in one of the world's finest culinary destinations you can expect an abundance of creativity. Now that Nevada's residents have voted in recreational marijuana, cannabis-infused dinners are sure to start popping up. Once regulations are put in place as is projected for sometime this summer, cannabis-infused dinners will be commonplace and you more than likely will be invited to one. Just like attending a wine, tequila or beer paired dining, cannabis, too, will be the highlight of the event.
The trend has already begun. There are TV shows focused on infused dinners such as Viceland's "Bong Appetit" and VH1's "Martha & Snoop's Potluck Dinner Party." Adult-use cannabis states have already jumped on the infusion bandwagon, too. In California, MJU High Dining holds Sushi and Doobie Rolling Workshops and Colorado's Cultivating Spirits offers gourmet three-course fine dining experiences featured during its food, cannabis and wine tours.
One such party was recently held in Las Vegas by newly formed Dope Dining, an event company that hopes to hold infused dining events on a quarterly basis. Dubbed 'High on Love,' the vision for the party was "to merge both my art world and my cannabis world together for a nice dinner party," said Shannon Dorn, founder of Dope Dining.
Dorn was successful in bringing her vision to life. The dinner, which was more of a mixer, was a very casual affair with topless servers adorned in strategically placed black body paint passing tapas to guests while a belly dancer, tarot card reader, artist, and singers performed throughout the evening. Like any gathering, the key to a good party is creating a positive vibe.
One of the other keys is serving delicious food, especially when that's the evening's focal point. Chef Brandi Madison undoubtedly knows how to cook and, even better, knows how to cook with cannabis. (A few of chef Madison's tapas dishes from the dinner party are listed on pages 12-13.)
"I cook with intention and my intention is for everyone to embrace the flavors of the cannabis, and the flavors of the cuisine. I don't want either one to get lost. I like for them to be blended," explained Madison, who is a 2007 Art Institute of California-Los Angeles graduate. "I felt like with the sauces you got a good taste of the cannabis and what the actual sauce was like. With the chimichurri, you could really taste the cannabis but you could also taste the onions and the herbs as well."
This brings up another essential element to hosting a cannabis-infused dinner party -- a dosing strategy. At 'High on Love,' chef Madison dosed the four tapas dishes being passed by servers and, very wisely, she infused the sauces that included chimichurri, roasted tomatillo, chipotle cream, honey barbeque, and au jus used for the various meats at the carving session so diners could dose themselves.
"Every 30 minutes a tapas plate was going to come out, but in the meantime we still wanted people to have access while they were mingling so we came up with the idea for the carving station. Meats were not infused but sauces were infused. We tried to keep the sauces low, I think the strongest one might have been 12 milligrams. That was the plan to allow people to dose themselves," explained chef Madison, whose cannabis cooking experience includes a recent edible processing class through training organization Trim Ready.
Madison's strategy for the evening included more than dosing, she also wanted to manipulate the guest experience. "What I did with the tapas was to alternate sativa, indicia, sativa, indica. It was kind of like playing with the high -- no one is ever too up or too down. By manipulating the high, we brought people up with sativa, and next we brought people down, and the next one we brought people back up, then back down. Finally with the dessert, we brought people back up so they would leave on a high note."
Dorn estimates on average each partygoer probably ingested about 70-100 milligrams of cannabis throughout the night, between the tapas and the sauces. Lemon Bite desserts, very similar in size and concept to a cakepop, topped with Lemon Jack Terpene chocolate were also available for diners who were encouraged to take them home as they were 50 milligrams each.
Terpene-infused water was also on the menu. "Terpenes won't get you high but they will have the same effects," explained Dorn. "If Lemon Haze makes you creative and happy then you will get the same effect from the terpene, without the euphoric or high feeling."
elevate spoke with a few guests, post-party who were first-timers to the cannabis-infused dinner scene. "I typically have a low tolerance. I will eat a quarter of something. During the party I ate every tapas that came out, I also had some of the pork belly with barbeque sauce and the steak with chimichurri, and both sauces were dosed," said Jolene Mannina, owner of Relish. "I definitely took in more than I normally do or at least based off what the dose was. I did not feel at any time weighted down or out of my element. I just felt really good and really happy."
Don Decatur also tried every dish and estimates he ingested somewhere between 400-500 milligrams. "I was honestly expecting overly cannabis tasting items and for them to have a much stronger, not so pleasant effect. It was amazing!
I love good food and every dish was topnotch."
Tips for the First-timer
There are a few things to know before you attend a cannabis-infused dinner. If you are new to consuming cannabis, start low and go slow. A typical edible dose ranges between 10 and 20 milligrams per serving. With edibles it typically takes 20 to 40 minutes to feel the effects. Knowing this information should help you educate and appropriately pace yourself. Below are some tips from the pros.
The biggest mistake you can make is not to go, advises Dope Dining's Shannon Dorn. She also says to ask questions of your servers so you are educated about what you are eating and enjoy yourself.
Chef Brandi Madison counsels not to be nervous or overwhelmed and to pace yourself. "I have had some people eat stuff and don't feel anything and have had some people eat one cookie and they are so high. It's going to be relative to your body and your constitution so go in with the best of intentions and expectations."
Eat before you go as an empty stomach can make the effects of cannabis happen quicker and be more intense.
Should you overmedicate and need to counteract the psycho-activity of THC, CBD will help. "Take some CBD oil because that will bring you back down into your body and take you out of your head. Have some CBD handy and take a couple of drops so you have more of a body high and less of a head high," advises chef Madison.
Another tip if you have consumed too much is to drink lots of water. "That's the best thing you can do. It's usually anxiety that gets the best of people. All you have to do is drink some water and go to sleep and you will be fine," says chef Madison.
Finally, take a cab or Uber/Lyft afterward so you can enjoy as much as you want without having to drive impaired, advises Don Decatur.