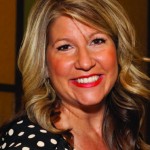 Beth Schwartz
Aug 01 2016 . 8 min read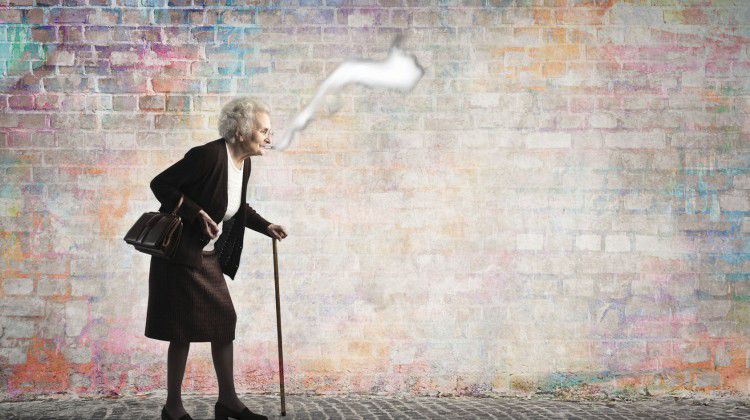 "What's the big deal?" asks Dorothy Hover, 80. "It just takes away the pain," she remarks of the cannabis troche, a lozenge almost the size of a sugar cube, she takes nightly to manage chronic back pain resulting from three back surgeries.
Hover's not the only person in her age group who thinks cannabis is no big deal. Those 55 and older are now the fastest-growing demographic of cannabis users in the country, according to CBS News, which reported that between 2013 and 2014, the number of users increased from 2.8 million to 4.3 million.
"When I first started doing this at the dispensaries, you get a stereotype of the type of people that you are going to see walking in the door and that is just crushed," says Dr. Troutt, Director of Medical Education for local dispensary The+Source. "If you spend any time there at all, just throw those stereotypes out the window. The main individuals coming in are elderly people in wheelchairs, using canes, dealing with some very significant medical problems who are looking for relief with this newly available medicine."
As for the rapid increase in senior patients, Dr. Troutt pins it on the fact that 25 states now have some form of legal medical marijuana program. "Since the passage of the medical marijuana programs state by state and the publicizing of all the new research on the endocannabinoid system and potential benefits of cannabis, we are seeing a huge increase in our senior individuals who are interested in this medicine," explained Dr. Troutt, who has been educating patients about cannabis since 2010 in his home state of Arizona.
But it hasn't just been new research and media reports educating the senior set about cannabis. Family members have been influential too. "Many times people will come up to me and quietly say, 'You know my child or grandchild has been urging me to come in here and find out about this medicine and try it.' So I think family is probably the biggest way people are hearing about it," says Dr. Troutt.
That's how 83-year-old Adrienne Glusman found out about cannabis. "My grandkids told me to try CBD. These kids with the internet know about everything," says Glusman, who uses a CBD-dominant hybrid of Medical Mass and Harlequin strains for a pinched nerve. "My grandkids told me about Charlotte's Web. They came over and showed me on the YouTube and I thought if it didn't hurt a five-year-old, it's not going to hurt me."
Dr. Timothy Beckett sees lots of patients who have ailments similar to Glusman's. He only opened Valley Center for Cannabis Therapy in April, but Dr. Beckett estimates 50 or 60 percent of the clinic's patient base are over the age of 60 and are being sent to him by their doctors for "severe rheumatoid arthritis, osteoarthritis, back pain and surgery that didn't help. Some of the oncology groups in town are starting to send their patients to us. I also get a lot of referrals from pain doctors sending patients who have been on opioids for years. Most of those patients have already tried the pharmaceutical route, they have been on some of these medications for years and they just don't work anymore and they want an alternative."
That's why Hover found herself at Sahara Wellness dispensary investigating the pros and cons of cannabis. "It was just a matter of choice," she explains. "I had a lot of pain and I didn't want to take hydrocodone for the rest of my life so I was looking for an alternative."
For Hover, Glusman, and other seniors, education has been key. Dr. Trout offers a new patient orientation class at The+Source each month (the next one is Sunday, August 21) where he estimates that about two-thirds of those in attendance are mature adults or seniors. "There is a lot of misunderstanding and fear so a lot of what I do is just dispelling the misinformation or the fear that they have in their minds because they have been told for so long that it's a dangerous drug and that it has no medical value. Once we get past that and they get the bulk of information to help them understand how the medicine works and its safety value, they are open to its full potential."
Another significant part of the senior population seeking information on cannabis is those who are recovering from major surgery. "With the home health component of Valley Center for Cannabis Therapy we are trying to help patients who are recovering from some type of big surgery and don't want to be zonked out on opioids or worried about addiction," notes Dr. Beckett.
And opiate use should be concerning to seniors. According to the CBS News report, Americans over 65 years of age account for 14 percent of the nation's population, but they use more than 30 percent of all prescription drugs, including some highly-addictive painkillers.
"Overdosing on pharmaceuticals is the fourth leading cause of death in the U.S. right now and 70 percent of that is due to opiate medications," explains Dr. Troutt. "If cannabis has the ability to reduce that -- and we are seeing that in research studies like the recent one in JAMA (Journal of the American Medical Association) which showed states with medical cannabis programs were able to decrease lethal overdose rates of opiate medications by over 25 percent -- than we should welcome it.
"And that's still just a fraction of the individuals who are using medical cannabis. So just think about when this medicine is absolutely available across the board to patients who want to use this as an alternative without the stigma associated with it, think about what we can do to those lethal overdose numbers from opiate pain medications. It's truly profound," enthuses Dr. Troutt.
Another healthcare component being reduced by cannabis is Medicare prescriptions -- new stats show that the federal health insurance program for people who are 65 or older is being affected by the legalization of medical cannabis. A pair of researchers from the University of Georgia (UGA) recently published a study in the journal Health Affairs, showing findings that states which had implemented a medical cannabis program had an overall reduction in Medicare program and enrollee spending of nearly $165.2 million per year.
Additionally, the UGA researchers found that, in the 17 states with medical-marijuana laws in place in 2013, prescriptions for painkillers and other classes of drugs fell markedly -- doctors prescribed 1,826 fewer doses of painkillers in a given year -- compared with states that did not have a medical-marijuana law.
Dr. Troutt and his colleague, Matthew D. DiDonato Ph.D., have seen firsthand a reduction in prescription pill use in Arizona, where Dr. Troutt is also licensed. In August 2015, they published a research study in the Journal of Psychoactive Drugs that showed a decrease in the amount of pharmaceuticals patients used. "We followed a group of patients using the dispensary system and one of the main things they reported was decreasing the amount of other pharmaceuticals they were using," Dr. Troutt reports.
In addition to the Medicare population, another senior-centric area that cannabis will benefit is hospice. "There's a huge need," explains Dr. Beckett. "Who in the world is going to benefit from medical marijuana more than a hospice patient? Who has no appetite, who is in constant pain and will spend their last few days dying from all types of things?"
It's such a huge need that Dr. Beckett was specifically sought out by Omni Care Hospice to become their medical director because they wanted to employ a physician who was open to using cannabis when treating their patients.
Beyond hospice, Dr. Beckett sees a need throughout the entire senior community. In turn, he has started a program called PASS, which stands for Providing Access for Society's Seniors, that is designed to introduce medical cannabis into mainstream healthcare. "We are committed to taking this education to as many hospices, senior living facilities, hospitals, home health companies, and senior organizations that will consider making the lives of those they are trusted to care for as comfortable, as productive, and as dignified as possible."
With comfortable and productive being optimal -- as anybody on the elderly end of life will tell you. "When I first went in there and talked to her I could barely walk, I was so sick and in so much pain," Glusman says of her initial visit to Silver Sage Wellness to see the dispensary's patient consultant Mila. And now? "It's working. It brought me back to life."