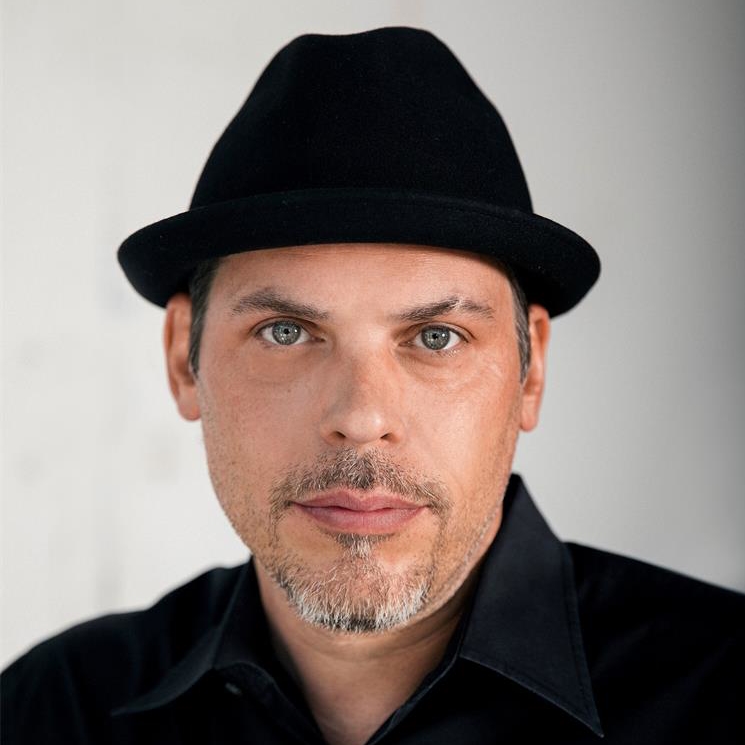 Justin Alexander
Nov 20 2021 . 10 min read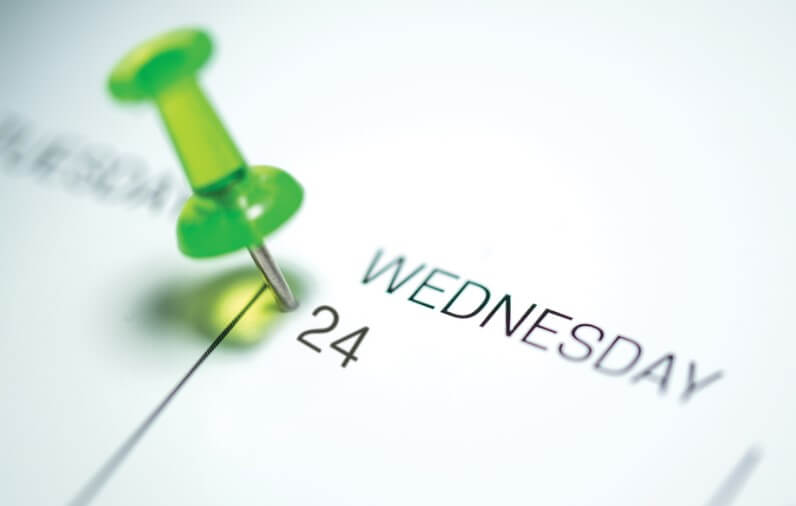 Dubbed "Green Wednesday" by the cannabis industry, the day before Thanksgiving (November 24th) reflects adult marijuana consumers' desire to have a little something extra in their pantries in anticipation of family gatherings. The name, a play on November's larger retail shopping days Black Friday, Small Business Saturday, and Cyber Monday, originated between 2016-2017 in legal marketplaces looking to incentivize cannabis consumers. In the U.S., sales on Green Wednesday are second in line to 4/20 for the highest cannabis sales of the entire year. 2020 was no exception. Even with all the safety restrictions in place last year due to Covid-19, cannabis companies across the country reported substantial Green Wednesday spikes in 2020's sales. Marijuana Business Daily reported a sales increase of 63% across the four largest adult-use markets—California, Colorado, Nevada, and Washington—last year, totaling $17.6 million in sales. We've rounded up some standout products you might want to pick up from your local dispensary this Green Wednesday to ensure a relaxed and stress-free Thanksgiving.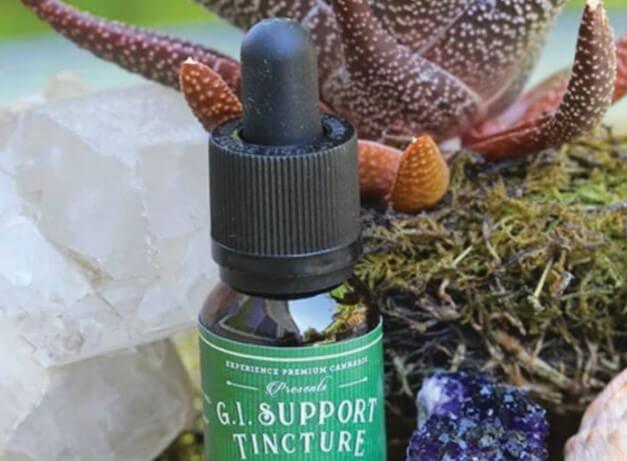 EPC'S GI SUPPORT 8:1 TINCTURE
Product format: Tincture
Medical or Recreational: While you do not need a medical card to purchase it, it will not get you high because it's medicinal.
For the novice, semi-regular user or professional: All. We know hardcore industry personnel who have Crohn's or IBS and use this tincture daily. It is not psychoactive, so it's suited for a novice as well.
Cannabinoid breakdown: CBD 240mg, THC 30mg
Terpene mix: a-Pinene, a-Humulene, Camphene, Eucalyptol, cis-Ocimene, d-Limonene, trans-Nerolidol, B-Myrcene, and B-Pinene
What to expect: What do you reach for when you need more than just Tums after a heavy meal? Much has been said lately about the importance of gut health to the overall immune system, including heart and brain health, improved mood, healthy sleep, and effective digestion—all of which can help prevent some cancers and autoimmune diseases. EPC'S GI Support 8:1 Tincture promotes optimal gastrointestinal function—targeting symptoms of gastrointestinal distress, including pain, nausea, and lack of appetite. If you have trouble eating, reach for this magic in a bottle day or night. Use the tincture daily with a few drops of the tasty essential oils under the tongue—think peppermint, ginger, and fennel. Enjoy improved digestion, less heartburn and an overall non-psychoactive boost relieving stress, anxiety, and depression. This product has a predetermined cannabinoid ratio designed to support the gastrointestinal system—a balanced potion of solventless distillate oil, CBD isolate, MCT oil and organic terpenes carry the effect. Add to food, beverages, and other edibles or cannabis products with the included dropper for accuracy.
Where to find it: Essence, Rise, The Grove, Planet 13, Medizin, Thrive Reno, Nevada Wellness Center, and Pisos
ONEDERFUL CHERRY LIMEADE VAPE
Product format: Disposable
Medical or Recreational: Both
For the novice, semi-regular user or professional: Novice and Semi-Regular
Cannabinoid breakdown: D9-THC 75.3360%, CBG 3.576%, CBC 1.02%
Terpene mix: b-Myrcene 9.0 mg, Limonene 7.61 mg, B-Caryophyllene 4.46 mg
What to expect: If you are in the market for a potent yet discreet vape, try Onederful's fresh and fruity Cherry Limeade—a cross between Cherry Pie and Black Lime. Offering high levels of THC, it will become your afterwork, long day go-to medicine. This is an indica dominant strain so expect to feel good, love life, and give all your friends a big hug after a few puffs on this vape. Because of its sweet flavor, expect to feel instantly hungry and maybe grab something salty to balance it out. Don't miss the creamy cherry nuances like a fresh baked Thanksgiving pie and then relax into a state of satisfied bliss just as you would after a holiday meal.
Where to find it: The Source+ dispensaries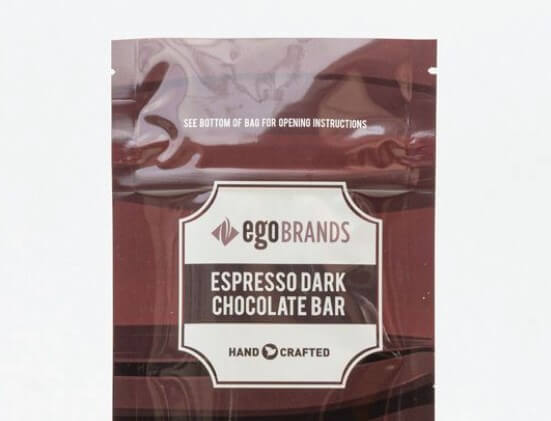 EGO's ESPRESSO DARK CHOCOLATE BAR
Product format: Edible
Medical or Recreational: Recreational
For the novice, semi-regular user or professional: All
Cannabinoid breakdown: THC 100mg
What to expect: If you reach for an espresso to keep you going throughout the day, why not try a boost of a different kind? EGO's Espresso Dark Chocolate Bar will give you the jolt of energy necessary for Green Wednesday/Black Friday/Cyber Monday shopping. Crunch the espresso beans, paired with small-batch premium dark chocolate for an ideal edible experience. Dosed at 100mg THC per bar don't forget to bite off only the perfect amount for you. This candy will keep you awake and perfectly motivated no matter how crazy the holidays get. Plus, you can take this to dinner too and dazzle everyone with your dessert skills.
Where to find it: Jenny's North, Wallflower
KATANA OG
Product format: Flower
Medical or Recreational: Both
For the novice, semi-regular user or professional: Regular users-Professional
Strain origins: Lemon OG x Wookies n' Cream
Cannabinoid breakdown: THC with a splash of CBD & CBG
Terpene mix: a-Pinene, Limonene, b-Pinene, Caryophyllene, Linalool, Ocimene
What to expect: If you are looking for a flower to make you feel like you've just sipped from the fountain of youth, the search is over when you light up Katana OG. Expect to feel as if you can tackle your to-do list like a 20-year-old. Not only will this strain make you incredibly productive,
but there will be zero desire to sit on the couch. The all-over feel-good effect removes bodily aches and pains
and there are no dry mouth or munchie side effects as this will take you to a well-balanced plateau. An ideal hybrid for advanced smokers, expect relaxation and complete mental clarity.
Where to find it: P13, Deep Roots, ZenLeaf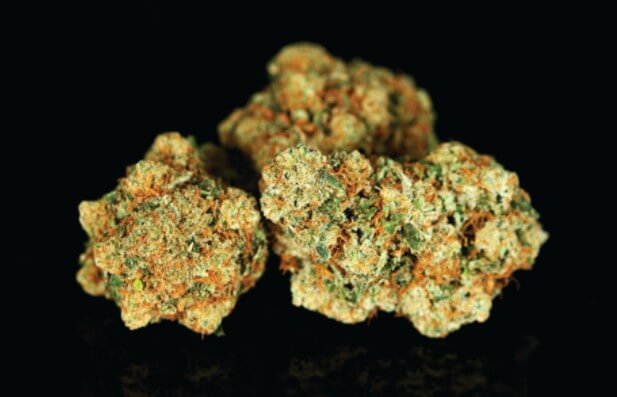 ALIEN OG
Product format: Flower
Medical or Recreational: Both
For the novice, semi-regular user or professional: Semi-regular user-Professional
Strain origins: Tahoe OG x Alien Kush
Cannabinoid breakdown: THC 21.2%
Terpene mix: Myrcene 8.47mg, B-Caryophyllene 6.55mg, a-Humulene 2.91mg, Limonene 2.47mg
What to expect: The first thing we love about Alien OG is its signature lemon and pine smell and flavor. The next thing is the intense high that has an almost psychedelic cerebral buzz and equal body effects. A perfect hybrid and a THC bomb, expect to be relaxed, uplifted and happy with every puff. The reputation of this strain really proceeds itself as it has become a legend with experienced smokers as well as something novices might want to try because it offers equal parts cerebral stimulation and physical relaxation. Smoking Alien OG can only be described as mind-bending and it is ideal when you want to get into some trippy activities—maybe a forest bath or a day of deep art exploration. Your thoughts race, visuals distort and then the soothing vibrations come on. Time seems to move more slowly. Sleep also takes on a refreshing quality. Try Alien OG for depression, loss of appetite, and anxiety.
Where to find it: Select Nevada dispensaries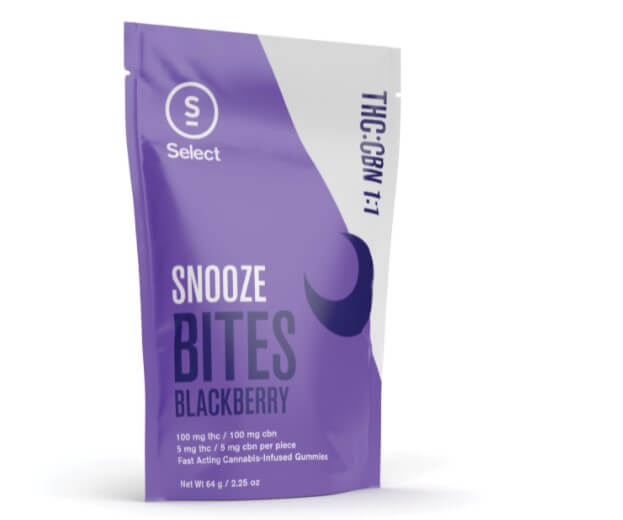 SELECT SNOOZE BITES
Product format: Edible
Medical or Recreational: Both
For the novice, semi-regular user or professional: All
Cannabinoid breakdown: 200mg total cannabinoids/20 gummies per pack (100mg THC/100mg CBN per pack and 5mg THC/5mg CBN per gummy)
Terpene mix: 1:1:1:1: Myrcene, Linalool, Nerolidol, Terpinolene
What to expect: Using edibles to wind down and sleep has become a mainstream cannabis trend as people who may have never smoked weed before take part in the wellness revolution. Select's Snooze Bites are formulated with a
1:1 ratio of nano-emulsified THC oil and CBN for the
perfect winddown—and they are fast acting too. Each
bite is portioned at 5mg, made by creating tiny, water-soluble molecules from cannabis oil that absorbs into
the bloodstream. Effects are experienced within 15 to
30 minutes. Paired with CBN, expect a heightened
combined experience.
Where to find it: All Curaleaf NV locations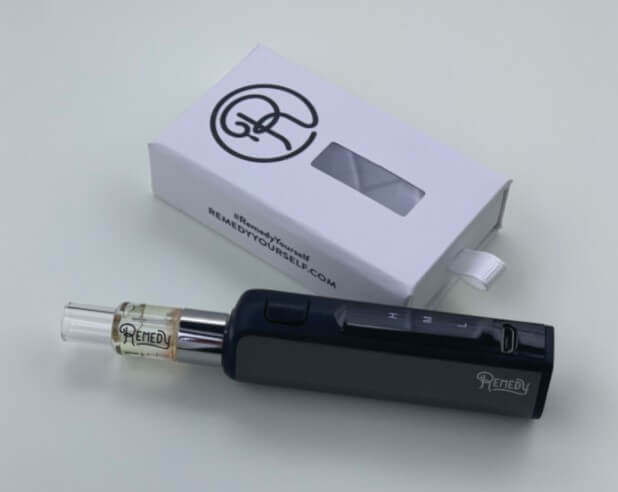 CRANBERRY KUSH
Product format: Vape cartridge and luxury battery
Medical or Recreational: Both
For the novice, semi-regular user or professional: All
Cannabinoid breakdown: 86.9% THC, 5.98% CBN, 2.22% CBD
Terpene mix: Limonene 17.49, β-Caryophyllene 3.17
What to expect: Cranberry Kush, an indica dominant hybrid, is very high in limonene and that shines through in the flavor. Bright citrus with a cranberry finish, this cartridge provides the perfect energizing high to holiday festivities. Overall, the high is potent and long lasting, up to three hours. Perfect for watching a holiday blockbuster on your couch and tuning out the stresses of family events—expect to feel happy yet sleepy. Waft away on a calming and relaxing journey with a mild head buzz, then be overtaken by a euphoric body high. The cool thing about this strain is that the taste sweetens as you smoke it.
Where to find it: Silver Sage Wellness, ShowGrow, and Zen Leaf
DARK CHOCOLATE BROWN BUTTER & SEA SALT BAR
WHITE CHOCOLATE STRAWBERRY CHEESECAKE BAR
Product format: Edible
Medical or Recreational: Both
For the novice, semi-regular user or professional: Everyone
What to expect: Valhalla Confections are known for their consistent dosing, delicious flavor profiles, and fast-acting properties. Made using high quality ingredients—semisweet chocolate, butter, cocoa butter, sea salt and cannabis—two standouts from the collection are the Dark Chocolate Brown Butter and Sea Salt Bar and White Chocolate Strawberry Cheesecake Bar. Both bars taste as if they were produced by a fine chocolatier. Perfect to consume after a decadent holiday meal, try them in 10mg doses and get ready for complete relaxation and a premium edible experience with real dessert flavor.
Where to find it: The Apothecarium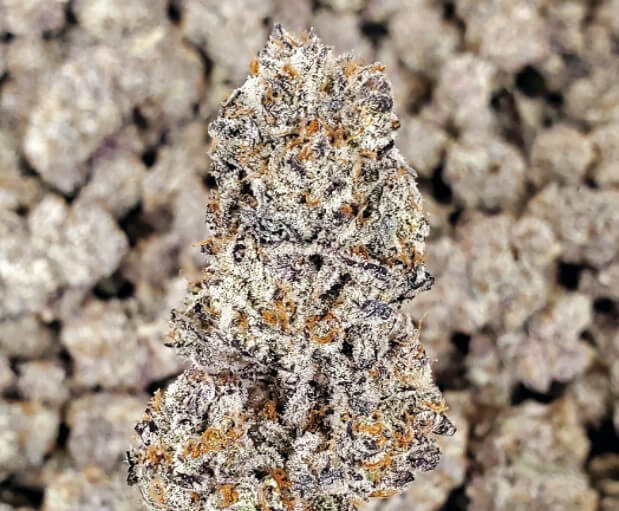 OREOZ
Product format: Flower
Medical or Recreational: Both
For the novice, semi-regular user or professional: All
Strain origins: Cookies & Cream x Secret Weapon
Cannabinoid breakdown: THC 25.2, THCA 28.4, CBD 0.05
Terpene mix: Caryophyllene 4.10 mg, Myrcene 3.98 mg, Limonene 2.57 mg
What to expect: Oreoz is, exactly as the name suggests, a real treat. This is a highly potent strain for expert smokers. It gets its moniker because it has an aura of pure sweetness that is reminiscent of s'mores—and a more carefree time when we could just eat oreos all day without consequence. Reach for Oreoz when you are experiencing any number of issues, such as appetite loss, insomnia, stress, and depression. All the flavors are there to enjoy: chocolatey, nutty, peppery, spicy, and sweet. If you love indica, this strain is for you. Expect to immediately be hit by Oreoz
with long-lasting mind and body effects—the high gets richer and deeper as it goes, developing like a Polaroid. Most likely you will have an intense hybrid experience
of both body and mind. When you want to do nothing
for the afternoon, this is the right choice.
Where to find it: Euphoria Wellness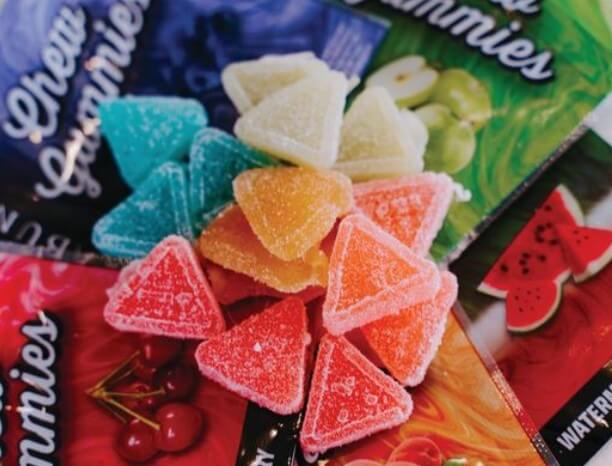 KABUNKY CHEW GUMMIES
Product format: Edible
Medical or Recreational: Both
For the novice, semi-regular user or professional: Because each Kabunky Chew Gummy contains 10mg THC, novice users can take half of a gummy to get a small dose. Semi-regular users can eat the whole gummy for a standard dose, and experienced users can eat multiple gummies to achieve their desired effect.
Cannabinoid breakdown: THC is the main cannabinoid.
What to expect: Kabunky Chew Gummies have become a favorite among cannabis purveyors because the CBD/THC ratio has sparked curiosity in many. Used for pain relief, as a sleep aid, and for mental wellness, Kabunky proffers the healing properties of cannabis in every 10mg dose. Kabunky makes their edibles from scratch and they're one of the few kitchens that distills their own oil. Two popular flavors are Peach with THC only, and Watermelon contains both THC and CBD. Different from chocolate but an equally sweet treat for the soul.
Where to find it: Exclusive to all Nevada Made Marijuana locations.