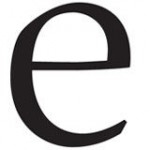 elevateNV
Jan 01 2017 . 3 min read
By Maria Collazo, Executive Chef, Shango Las Vegas
Chef Maria Collazo not only cooks with cannabis, but she is also a patient. After a grueling stint working in a restaurant at a fishing and hunting lodge in the Alaskan bush, Maria developed ligament and tendon issues from standing and working 15- to 18-hour days. "Medicating with cannabis got me through it all. But, after three seasons, I had done so much damage to my body that my doctors advised me it was time to make a career change," she explains. "I was devastated. I still had a passion for cooking, and couldn't imagine that it would no longer be a part of my everyday life." Maria moved to Las Vegas and became a medical cannabis patient to treat not only her physical pain, but also her new anxiety about finding a different career. One day, her caregiver visited a local dispensary and picked up an employment application for Maria thinking it would be the perfect solution for her. "So, I went for it and, much to my surprise, I was hired. My pain has all but subsided and I'm still involved in Culinary Arts. I thoroughly enjoy being a part of the Shango team and doing meaningful work that really helps other patients like me."
INGREDIENTS
6 oz. Alaskan halibut filet 3 shallots, thinly sliced 2 garlic cloves, thinly sliced 1 Granny Smith apple, diced small 3 Granny Smith apple slices (for garnish) 1 Tablespoon of apple cider vinegar 1 Tablespoon of red wine vinegar 1 Tablespoon fresh thyme 1 Tablespoon fresh parsley, chopped 2 oz. pine nuts, toasted 3 Tablespoons of dried red currants 1 cup cooked farro (Israeli couscous can be substituted) 2 oz. cannabis-infused olive oil plus 3 separate Tablespoons (total THC potency: 20 mg) salt and pepper to taste
DIRECTIONS FOR FARRO
In a large sauté pan over medium-low heat, sauté shallots, garlic, red currants and diced apples with 2 Tablespoons of cannabis olive oil. Cook until the shallots are translucent (about 5 minutes). Add the vinegars and stir.
Fold sautéed mixture and diced apples into cooked farro along with the chopped herbs and 2 oz. of cannabis olive oil. Season with salt and pepper to taste.
DIRECTIONS FOR GRILLED HALIBUT
Season filet with salt and fresh cracked pepper to taste. Place on a greased pre-heated grill. Cook for 4 minutes and turn a quarter of the way (to get those beautiful grill marks) and cook another 4 minutes or until it reaches desired doneness.
Place grilled halibut over the farro and brush it with the remaining 1 Tablespoon of cannabis olive oil. Garnish with apple slices.
Please remember when cooking with medicinal cannabis you are cooking with a medicine and the medicine amount and portions of the food ingested should always be taken into consideration. Always start out with small portions or doses and wait 30 minutes to an hour before eating any additional portions of food that has been medicated.