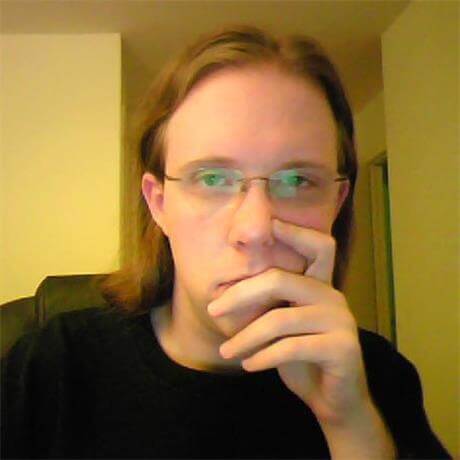 Josh Bell
Feb 14 2021 . 5 min read
When Omega Mart opens on February 18, it will be the culmination of more than three years of work from New Mexico-based art collective Meow Wolf, realizing the promise of the cutting-edge Area 15 complex that was first announced back in January 2018. Of course, no one at Area 15 or Meow Wolf expected the immersive, interactive exhibit to be opening in the middle of a global pandemic, but despite restrictions and adjustments (including required masks and social distancing, UV filters, hand sanitizers and touch-free options), Omega Mart will provide the same trippy escape from reality that it would under more "normal" circumstances (whatever those may be, someday).
"There are several things that we've been wanting to explore creatively that we're able to do on this project for the first time," says Meow Wolf founder and Las Vegas executive creative director Corvas Brinkerhoff. "For the first time in our 13-year history, we've had the funding and the resources and the team to really go big with this concept."
The Omega Mart concept is one that Meow Wolf has explored twice before, in temporary exhibits in the group's home base of Santa Fe, New Mexico. It's a multimedia art exhibit in the form of a grocery store, in which patrons explore the items for sale and discover a gateway into alternate artistic dimensions. "We've always been interested in this idea of creating an art installation that's presented not as art, but as a store, and the opportunity for social commentary that comes with that," Brinkerhoff says. "It's an exhibition that begins with this familiar place, a grocery store, and then as you explore, you might come to find portals into another world."
The 52,000-square-foot Las Vegas version of Omega Mart is a permanent exhibit and the anchor tenant for Area 15, which opened in September 2020 and currently features experience-focused businesses including Dueling Axes axe-throwing, Haley's Comet zipline-style ride, Particle Quest augmented reality game, and more. "We're going to, in a lot of ways, set the tone for what people expect from Area 15," Brinkerhoff explains. "Their whole philosophy is, there's a generation of people who value experiences over buying more stuff. So let's create a public gathering space for those kinds of businesses to be in one place, these kind of experiential businesses."
Omega Mart, however, is all about buying stuff, or at least about using art to comment on the concept of buying stuff. "Well, that's the irony of it all, right?" Brinkerhoff laughs. "It turns out the experience that we've created is a store." Unlike in the previous temporary versions of Omega Mart, the Vegas exhibit will be full of real products that people can actually buy, although they're not quite the same as the groceries you'd find at local grocers Smith's or Vons. "One of my favorite products is called Salt After Dark, and it's real salt," Brinkerhoff says. "You can take it home and season your food with it." Other offbeat products include Wake Up Please energy drink, Whale Song antiperspirant/antidepressant, and Nature's Canvas Tattoo Chicken.
The store is just the first part of the experience, and various portals within the space open up into different areas that further explore the story of Omega Mart's fictional parent company Dramcorp, which Brinkerhoff describes as a combination of "Elon Musk, the Church of Scientology and Walmart. Somehow those have merged into this one entity and story." The space is set up like an open-world video game, allowing patrons to take as long as they want to investigate every aspect of the story and its characters via interactive exhibits (including some live, socially distanced performers).
Brinkerhoff estimates that a typical visitor will spend three hours immersed in this environment, but that might just scratch the service of what Meow Wolf and their artistic collaborators have created: "Just on the video content alone, there's more than a feature film's worth of high production value video content embedded in the show. Then we also have things like, you can go in our characters' homes and read their diaries and get on their computers and read their blogs and look at their family photos."
Brinkerhoff predicts that some people will want to spend even more time exploring every detail. "We have what we call our deep-divers, who are the people that really want to uncover every detail of the narrative and really get to know this world that we've created really well," he says. "Those people might come back four, five or six times and spend the better part of a day there each time."
For deep-divers, "this show was designed and built with the explicit intention to expand it and update it over time," and Meow Wolf has collaborated with dozens of local artists to create individual elements of the exhibit that express those artists' unique styles. Major names from the Las Vegas art community including Jerry Misko, Justin Favela, Heather Hermann and Brett Bolton contributed to the overall world of Omega Mart and Dramcorp. "For us it's about creating work that the local community can feel like is part of the fabric of their community, and not just some outsiders coming in and dropping some new spectacle into their city," Brinkerhoff explains.
And if anyone is interested in enhancing this already mind-bending experience with some actual mind-altering substances? It's not necessary, but Brinkerhoff isn't going to say no. "We're going to help you achieve an altered state of mind by way of the immersive artwork that we create," he says. "But if that's something that you want to combine with your experience, you certainly wouldn't be the first or the last."
Omega Mart at Area 15, 3215 S. Rancho Dr. Starting Thursday, February 18, $45 per person. Tickets available at omegamart.com.