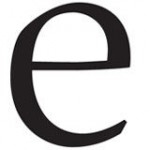 Richard S. Gubbe
Jan 24 2018 . 6 min read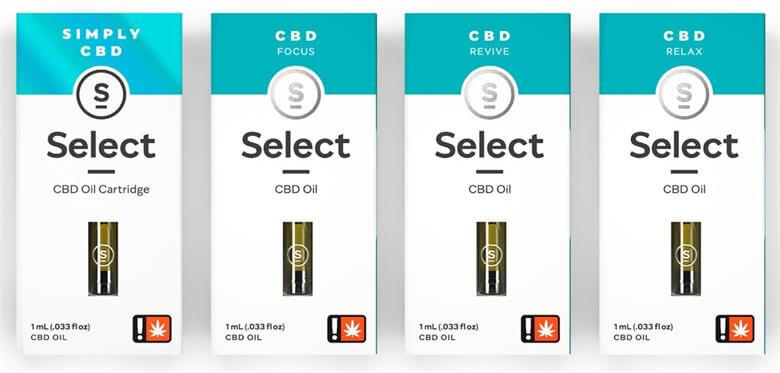 Perhaps you enjoyed too much New Year Eve's cheer and ate 19 times the milligrams needed for a good edible buzz and now you are in a bad way. Maybe you decided to try a new product and just didn't dose yourself correctly. Or you had too many dabs and the boss calls and wants you at work. Perhaps you dropped a piece of an edible on the floor and your six-pound Chihuahua ate it.
What to do?
There are three ways to go here, other than panic further: 1) just go with it and let it pass; 2) take a CBD (cannabidiol) concoction to kill the buzz; or 3) take a chill pill made without CBD that claims to also kill a buzz quickly.
The CBD Craze
There are numerous products popping up that claim relief just by using CBD, which has long been accepted as an effective means to reduce psychoactive effects. CBD is now recommended for pets, and in small doses could help that six-pound Chihuahua quit wobbling. While mainstream cannabis strains all have high amounts of THC, the amount of CBD in them is miniscule, thus hard to extract. Hemp plants are the opposite, with CBD being the dominant ingredient and THC found only in small, still illegal, amounts.
Extraction of CBD can be costly and challenging to deliver by vaping. In states such as Kentucky, CBD must be extracted inside its borders. Under Kentucky law you can't take hemp out of the state in its whole form so, in turn, the product that leaves contains no THC. There are strains of cannabis that are CBD-dominant, but again, there is a small amount of THC that makes the strain illegal in many locales.
Word to the wise, just make sure any CBD offerings you purchase have been lab tested and are what they say they are.
Undoing the High
There are two types of products sprouting up across the country that boast a quick, natural way to clarity after too much THC. Some use CBD, commonly known to counteract a THC high in a mellow way, while others tout the restoration of clarity of the mind with non-cannabis plant substances.
CBD can make you drowsy when the high fades, but one product claims to make you clear headed. UNDOO, a soft gel capsule, claims to be effective in "emergency" situations and is intended to ease the side effects of cannabis overconsumption when you eat the whole cookie instead of the recommended half.
"We consider it a cannabis safety net," says CEO and founder Jimmy Carberry of UNDOO, which he debuted just over six months ago and now sells in 15 states.
Carberry disclosed to elevate that he has four patents pending on the product that uses ingredients commonly found in numerous plants. "I'm sure I'm going to get them," Carberry said of his patents, including one for the reduction of cannabis effects.
"We want to help them not be afraid of using the (cannabis) medicine," he said of developing UNDOO which has made its way to Nevada dispensaries.
The proprietary formula includes olive oil, olivetol, vitamin E and other non-disclosed herbal ingredients. UNDOO's effectiveness works on the premise of these ingredients covering the cannabinoid receptors in the body to stop the high.
"I knew there had to be a biochemical switch," Carberry said. "I followed the chemical trail. I made it a true 'nutraceutical' so the FDA has no hold on it."
Unlike CBD, extraction of his ingredients is plentiful. "Olivetol clears the receptors off of THC," Carberry said.
"The easiest way to access it is to extract it from lichens."
Carberry said that best results are achieved after taking
the soft gels with at least 12 ounces of water. The amount of time will vary, depending upon the individual, the type and amount of cannabis consumed along with the ingestion method. Edibles take longer to counteract.
Carberry conducted a demonstration at the most recent Las Vegas Medical Marijuana Association luncheon. He gave a dose to a small group after he took them out and got them sufficiently high. The entire group reported satisfactory results.
UNDOO gets braggadocios by stating in its promotional materials that the product produces "a sense of clarity yet (you) still feel the benefits of THC. You will be left clear headed but calm, cool and comfortable. …It does not eliminate the feeling of well-being often experienced with THC. …UNDOO soft gel eases the intensity, and shortens the duration of the effects, bringing swift relief typically within 5 to 20 minutes. However, with strong edibles and concentrates it could take up to an hour for significant clarity."
UNDOO also claims to be effective the "morning after to relieve that foggy feeling." That's a lot to feel from a dose, especially the part about still feeling the benefits of THC while achieving clarity. The company notes the product does not work on booze and is not intended as a mask or cleanse for drug tests.
What Else Ya Got?
The delivery method of CBD can vary from vape pens to drinks to capsules. Made from hemp, the following two products also claim to peel back the haze.
CannaSafety has created a drink called CannaRelief that contains 20mg of hemp oil. The product is "a synergistic blend of high-quality ingredients that have been scientifically shown to counteract the negative effects of THC and, for about the price of a gram of cannabis, users and patients can ensure a safer and more comfortable experience," says Dr. Erika Henry, CannaSafety chief research scientist and creator of the product.
The CannaSafety product also has a patent-pending formula that the company says is "scientifically shown to quickly and effectively relieve the anxiety and sickness associated with consuming too much cannabis."
The reported counteracting time is 10 to 25 minutes. CannaRelief products also contain ginger for nausea, citicoline for brain energy, vitamins B and C, and a variety of anti-anxiety herbs.
Select CBD makes disposable vape pens that use CBD along with lemon, grapefruit, cinnamon, lavender and spearmint flavors in three different pens. The choices are Revive, Relax and Focus with the first two being more suited to eliminate being too high…
…if you believe there is such a state.