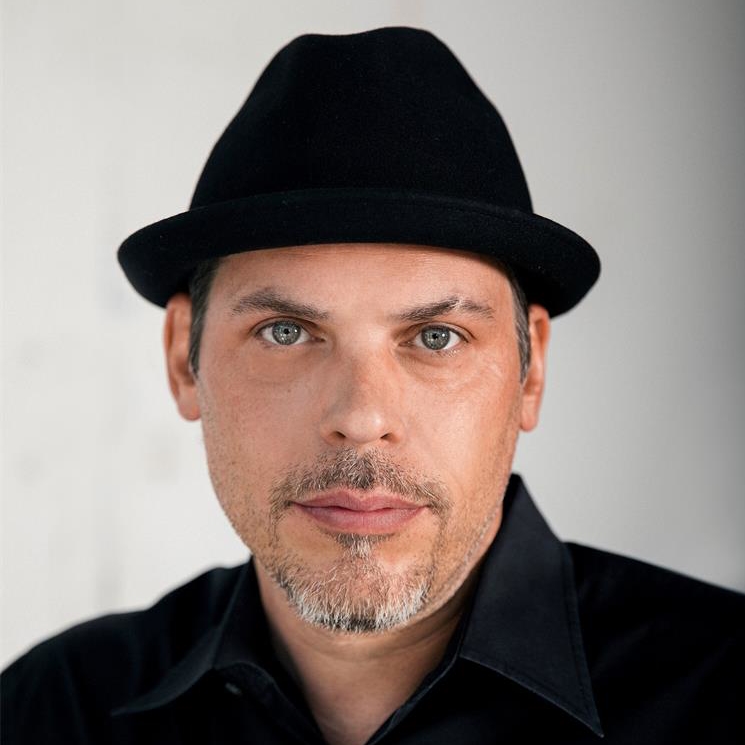 Justin Alexander
Jan 01 2020 . 11 min read
On January 1 both a new year and new decade arrive with fanfare worthy of fireworks up and down the Las Vegas Strip. So, welcome to the '20s where the new year will ring in with it an innovative marketplace courtesy of Nevada's cannabis industry. From resins and sophisticated strains to concentrates and applicators, the creativity of cannabis' cultivators and producers provide many options for both patients and recreational consumers. Cheers to the industry for looking ahead with an eye toward a 2020 vision that recasts the way we think about and consume cannabis.
Medizin's SFV Vape Cartridge, Planet 13
Live resin terpene extraction paired with the popular SFV OG strain make a Medizin vape one of the hottest products for 2020. Brand Ambassador Mychal Davis says live resin terpene extraction "ensures that the natural oils from the plant stay true to the chemical composition of when it was first harvested. This ensures great flavor, effects and consistency. Users can even see these Medizin cartridges being made directly in front of them at Planet 13's customer-facing production facility."
"SFV OG originated in California and has been a consistent heavy hitter in the cannabis marketplace," says Davis, who notes its terpene profile includes high levels of myrcene, linalool, pinene, and caryophyllene. "These together create a very desirable high from users."
SFV OG will knock you over with its effects—all at once you will feel a wave of creativity that envelopes you into a relaxing body high. This cartridge is a smooth hitter when inhaled and Davis says it is a high concentration of all-natural cannabis driven oils and no other additives with test results consistently being some of the highest in the market.
Packwoods' Infused Pre Rolled Blunt
"We focus on innovation and pushing the envelope while maintaining the highest quality," says Packwoods' Director of Sales Chris Adams. "With our 2g infused pre-roll our aim was to take the purest hemp we could find and infuse it and color it with natural flavors to get it to mimic a tobacco blunt wrap.
"Along with our custom formulated hemp wraps, we have a proprietary infusion process that produces a more quality experience than just lining a pre-roll with concentrate," Adams says, who notes Packwoods collaborates with a lot of brands from Cookies to Sherbinskis in L.A.
Start a conversation by lighting up an infused pre-roll from Packwoods, which typically burns for 15-20 minutes, and when you are done talking it will mostly still be burning. Packwoods provides a long-lasting experience without breaking the bank. "Our engineered glass tips, selection of strains, and proprietary production process make it a pleasure to smoke," says Adams. "We wanted it to be a celebratory item that can be enjoyed in groups."
CAMP's Orangeade, Peach Nut, Animal Face and The Matrix, The+Source
CAMP broke onto the cannabis scene in 2019 with a heavy buzz around its lifestyle-forward packaging and marketing. Proffering a product with rare genetics, harvested in small-batches, terpene-rich, picked and trimmed by hand, the quality of its strains back it up. Four must-tries are Orangeade, Peach Nut, Animal Face and The Matrix.
Orangeade is an indica-dominant strain with strong citrus, floral, fruity notes. It's taste and smell satisfy any hunger with a few whiffs, leaving an overall satiated feeling to linger. Expect a boost of happiness, little to no anxiety and lots of productivity.
The Matrix is a hybrid with aromas of lemon and pine with a dose of skunk and fuel. This is a strong and fast acting high that is smooth and rich. Expect both a head and body high but overall relaxation of every muscle in the body. This is perfect to use before bed as a sleepy time strain.
Animal Face, a blend of Face Off OG and Animal Mints, is a sativa-dominant strain that numbs the mind and the body. Expect a sugary yet earthy taste and a nose of pine and gas. A few hits take away all negative thoughts and you will be overcome by a rush of euphoria. Once the mind goes, the body follows and expect effects that increase appetite and relieve chronic pain.
Peach Nut is a sativa-dominant hybrid that is strong and flavorful with both earthy and fruity notes. Providing keen focus, well-balanced with happiness and relaxation vibes, this is also the perfect strain to indulge in after a big meal as a palate cleanser.
Curaleaf's UKU vape cartridge
Curaleaf is an industry leader in providing a safe and healthy vaping experience. First, Curaleaf uses supercritical Co2 extraction to separate THC from the flower. Made by nug-run extraction only, the oil extracted from dried and cured cannabis plants results in juice that is both potent and rich in terpene flavors.
Additionally, pharmaceutical grade winterization separates fats from THC and Curaleaf uses spinning band distillation, characterized by high vacuum and low temperature. Finally, there is no BHO or hazardous solvent used in the production process.
The Forbidden Fruit cartridge is a sweet indica-leaning hybrid. A cross between the delicious Tangie and Cherry Pie strains, this is a mouth-watering experience that is citrus and pine forward in its flavors. It is a highly euphoric smoke and will delight everyone from novices to experts with an average THC level of 24.
Remedy's Sky Resins
They may look, taste and smoke like live resins, but Sky Resins are crafted using cured material. "Our proprietary process removes chlorophyll, fats and lipids from the plant material to create a concentrate that is cleaner and more flavorful, setting the new standard for concentrates across the valley," says Remedy's Justin Van Dyck. "These molecules mask, or even dictate, the look as well as the flavor of the product. Removing as many of the non-cannabinoid or non-terpene profiles from a concentrate makes [a better] cured resin," explains Van Dyck.
Remedy's Sky Resin strains—Clemonhead Kush, Clemonade and King Kong—have strong lineage producing dynamic effects.
A cross between Clementine, 707 Headband and SFV OG Kush, Clemonhead Kush is a great tasting concentrate that gives you a heady high with energetic effects and an overall relaxed feeling that trails off in a pleasant way. Clemonade, a cross between Clementine and Lemonade Dream, mentally stimulates with a warm body high and a smooth finish. It smells and tastes like a lemon drop hard tact candy. King Kong, a four-way cross between King Louis, GG#4, Bio-Jesus and Deadhead, is a well-rounded hybrid with balanced effects. Sweet smelling and tasting, the head high floats down to the rest of the body.
Kabunky Concentrates, Nevada MMJ
Kabunky spent the majority of 2019 dialing in the process of its concentrates and searching out the best collaborators. Now in 2020, it is showtime. "We've been making concentrates for more than three years. In that time, we've seen a steady increase in quality," says Nevada MMJ's Josh Ranck. "We offer three different tiers, all of which are clean and potent. The major differences come down to the starting material as well as the aesthetic of the final product. These factors include color and texture, scent and flavor profiles, as well as final lab results."
The product line is classified into three tiers–premium, quality and value–with something for everyone in terms of taste and euphoria level. "Premium tier is our Kabunky Live Resin, which is strictly nug-run. We never use trim or shake to make our live resins. Plump buds are frozen immediately upon harvest, allowing our production team to extract the full spectrum of cannabinoids and terpenes. Our live resins are incredibly flavorful and the most potent concentrates we make," Ranck says, who notes the Premium line is available in crumble, shatter, badder, and sugar, and are made in collaboration with cultivators that include Virtue, Reina, Kush Co. and Nature's Chemistry.
The Quality line is made using house flower, as well as sourcing product from established cultivations, a win-win for consumers looking to try new strains and concentrate types. "Quality tier is our Kabunky line of concentrates. Available in krumble, shatter, budder, and badder, this is our go-to house line of concentrates. Made from various starting materials, these concentrates are some of our best-sellers," Ranck says. "The only reason we grade them as quality tier 2 is because they're not live resins. These are made from dried and cured flowers, and specifically high testing trim."
The Value tier is Kabunky's Farm Direct line. "These products are lab-tested clean and can test as high as our other Quality tiers. The main reasons products wind up in this tier is because the final color, texture, or flavor didn't meet Kabunky line standards. These are our most affordable concentrates, offering quite the bang for your buck," Ranck says, noting they are available as a shatter, crumble and badder.
Vert CBD Applicator, The Grove
Dab it, vape it, apply it, infuse it—no matter your preferred method of consumption, the Vert Applicator can accommodate it. Emphasizing the versatility of the product, Margaux Hansberry, sales manager of TGIG, LLC, offers myriad suggestions on how to best use the product. "Dabbed at low temperatures, our CBD Applicators have the characteristic taste of sweet cherries and provide instant relief. Used to make coconut oil suppositories, the 1:1 Vert Applicators provide a targeted full body effect that may be helpful in treating symptoms of local cancers such as prostate cancer," says Hansberry. "If consumers need 'stronger for longer' effects, they may choose to make edibles using our preactivated oil, saving a lot of stress determining potency. Others enjoy the effects of our 1:1 CBD Applicators when added to flower to increase the entourage effect of CBD, other cannabinoids and terpenes. Our 1:1 Applicators have been used to increase the terpene content of THCA diamonds leftover from an old sauce or dry crumble in need of sap. Some people use our Applicators to make their own moonrocks, adding a smidge to the middle of a bowl with kief. For those who want fast effects, putting a matchstick head size dot under the tongue kicks in in about 15 minutes for the ultimate relaxation enhancement."
Changing the game was the goal during the development of its CBD-enhanced strain-specific oil that can be used for anything and everything. "Often times, the way a traditional RSO is made, there's very little terpene content that makes it through," Hansberry says. "There's a gap in the marketplace for CBD ratio oils that lean in a specific indica or sativa dominance. We developed the 1:1 CBD Applicators for a true 1:1 ratio that has all the terpene content necessary to provide a full entourage effect. We also wanted to make 1:1 options more attainable with a full-on cannabinoid spectrum."
Applicators of this type are recommended for anyone with OCD, high anxiety, pain, or inflammation who want to maintain a high functioning lifestyle. "Consumers range from people who use the applicator recreationally to line a joint/blunt to someone using it medicinally to make their own treatment for skin cancer," Hansberry says.
Grape Cake, Octane Mint Sorbet and the Guice strains, Redwood Cultivation
"All of our new genetics for 2020 are pheno-hunted in house," says Redwood Cultivation's Mike Tsairis. "Pheno-hunting is selecting the best genetic representation of a cross from its seed stock. In simpler terms, we grow out a bunch of seeds of a strain and pick the best one to keep reproducing. This practice is very labor intensive and takes up a sizable portion of our garden. We sacrifice our profits to ensure that we are putting out some of the most unique and highest quality varieties."
Resulting from this pheno-hunting process are strains Grape Cake, Octane Mine Sorbet and the Guice. Grape Cake is pungent and sweet with an earthy, creamy gas that immediately hits the nose when opening the container. The taste is the essence of "deep purple"—strong and languid, sending you away on a voyage to the great beyond.
"This strain was created by @seedjunkyjbeezy aka Seed Junky Genetics," says Tsairis. "He is an extremely popular breeder and cannabis influencer who produces some of the latest and greatest gear out there. We have started to focus our genetic lineup towards the connoisseur crowd. In this industry, unlike others, the majority of consumers want something different all the time."
Since Grape Cake has been selected from seed stock, it takes about 8-10 months to bring it to market. "This is very expensive and time consuming," Tsairi says of the indica-dominant strain that is a cross between Wedding Pie and Triangle Mints. Perfect for evening, this is the strain to reach for when it's time to call it a day and while its potency dictates that it is primarily for experienced patients, anyone can partake. Expect to feel relaxed, calm and hungry.