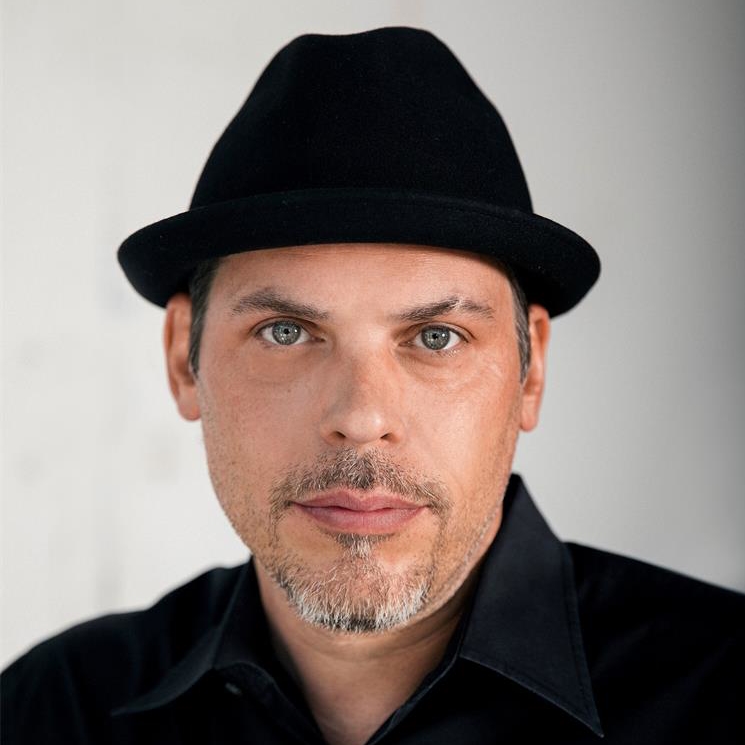 Justin Alexander
Mar 07 2017 . 12 min read
Indica-sativa crosses blend the benefits of pain relief with mental alertness combining to become the best of both worlds all rolled up into one. "Hybrids are so popular because they can offer relief for a wide variety of conditions and, because they have such a diverse terpene profile, the range of flavors is endless," says Nick Powell, director of cultivation and production at Summa Cannabis.
A hybrid plant results from a cross of genetically different plants. This results in hybrids being sativa- or indica-dominant, with the effects to match, or they can be an even split. Often called super strains, connoisseurs and beginners alike are attracted to hybrids because they possess all the best aspects of parent plants and have tremendous diversity in their terpene content and, thus, a wider spectrum of treatment possibilities.
Evergreen Organix Girl Scout Cookies
THC: 20.77%; CBD: .06%
A beautiful flower in more ways than one, Girl Scout Cookies (GSC) first captivates with the glory of its buds—orange hairs, purple leaves and green calyxes—and then hits hard with the complex olfactory appeal of oak and cedar. The name, however, has caused some controversy. According to Evergreen Organix president Jerry Velarde, "in late 2016, the Oregon Liquor Control Commission banned the sale of Girl Scout Cookies and about 20 other strains like Candyland and Cinderella whose names could make them potentially attractive to children." Despite this roadblock, its popularity has not waned in other West Coast markets.
Evergreen Organix's GSC, an OG Kush and Durban Poison Hybrid cross, is definitely milder than other varieties so it's great for during-the-day pain relief, or to curb nausea and stimulate the appetite. Its effects will transport you on a journey with cerebral intensity and comfortable body melt. Another benefit is that it smokes smoothly and is all around relaxing and enjoyable.
Tryke Gold Label Honey Bear Kush
THC: 20.68%; CBD: .04%
With the rich and sugary smell of honey, this strain is true to its name. "Honey Bear Kush came to us from a grower we have worked with in the past," says Tryke's Marketing Director Adam Laikin. "The genetics are unknown, but [its] taste and aroma [are] similar to a fresh jar of honey—smooth, sweet and piney."
Recommended for pain, stress and sleep problems, Laikin says Honey Bear Kush falls on the indica side of the hybrid spectrum and has a rich terpene profile. "It will provide the classic heavy-hitting indica benefits but leave patients more alert and able to function," he says. "High in Beta-Myrcene, Beta-Caryophyllene, and Alpha-Pinene, it's no mystery where this staple cannabis strain gets its flavor, aroma and medicinal benefits."
A relaxing body high, its effects can be felt in both small and large doses—without the negative of not being able to get off the couch. It's deep, sweet, almost cognac flavor smokes smooth and creamy. Using Honey Bear Kush flower allows full enjoyment of the therapeutic benefits of the strain as it naturally occurs and the ability to get lost in this pure golden gem.
The+Source's
Blue Gorilla
THC: 84%; CBD: .9%; CBN: .16%
Using a careful distillation process, The+Source crafts its exotic cannabis flower of Blue Dream, Blueberry Diesel and Kong, extracted via CO2, into an untainted vape liquid. From there, The+Source team adds its extra creative spin by coming up with a cool name for the blended product. "More research goes into the task than you would first think, as we would rather not use a name that is already active in the canna-scape," says Chris Vickers, general manager of The+Source. "[There is] a lot of R&D and respect for the science that drives the art."
Packed and potent, The+Source produces a clear distillate cartridge that ranges between 80-90 percent total cannabinoids. "Vaporizing provides patients with a means of safely ingesting the active cannabinoids, terpenoids, and flavonoids found in their favorite strains, but it also removes the risk of inhaling potentially carcinogenic fumes from plant material that is lit on fire," Vickers says.
Blue Gorilla summons an even and mellow high—relieving pain, reducing inflammation, and curbing anxiety. This is a great body relaxer with an engaging cerebral edge, giving you the confidence to tackle most any task without nervousness. As a bonus, "it contains the cannabinoids CBC and CBG, which some stake claim to inhibiting cancer cell growth," says Vickers.
Euphoria Wellness' Grease Monkey
THC: 23.2 %; CBD: .04%
An even split between indica and sativa, Grease Monkey was developed by Exotic Genetix using a Gorilla Glue #4 mother and a Cookies 'n Cream father. Of Grease Monkey's terpene profile, Nick Powell, director of cultivation and production at Summa Cannabis, says, "Limonene is a mood elevator and stress reliever and Beta-Caryophyllene [acts as both] an antidepressant and anxiety buster."
Powell is a big proponent of terpenes, noting that: "To experience the full effect of cannabis, and the wide range of benefits that it can have, the cannabinoid and terpene profiles have to be preserved," he says. "Beneficial phytochemicals are lost in all forms of extraction."
Grease Monkey has an aroma and flavor that can be characterized as spicy, oily and strong. After even a small sample, get ready for it to immediately tackle your pain and provide total relaxation of tense muscles, relieving anxiety and building in intensity with every passing moment. Grease Monkey will make your eyelids heavy while taking your body to another plane.
Kynd Lyte hybrid vape pen
THC: 38.22%; CBD: .13%; CBN: .29%
Known for products that are friendly to the beginners' market, Kynd Lyte is ideal for those seeking a less intense high that's balanced with relief from depression, insomnia, pain, and lack of appetite. "Kynd Lyte pen features premium cannabis oil extracted via supercritical CO2 for purity and organic MCT oil," says Kynd Cannabis Company owner Mark Pitchford, noting that the name reflects the lighter THC content, as well as a play on the company name. Standout characteristics of the Kynd Lyte pen are its clean, light taste and lack of viscosity. Due to low THC, Kynd Lyte is the perfect enhancement for a busy day filled with engaged activity. Patients can make this a go-to for when they need to be at a high functioning level for many hours.
O.penVape Chunky D Pure CO2 oil applicator
It all starts with the flower from which this oil is extracted, which is a 50/50 hybrid of Chocolate Chunk (indica) and Sour Diesel (sativa). "The bud bursts with beautiful amber pistols that embrace the thick chunky nuggets, thus the name," says Jonathon Cline of O.penVape. "When preparing the flower for extraction, one is greeted with pungent cacao deep musk diesel aromas. After extraction, the oil has a transparent dark blonde coloration and a sappy consistency denoting the decarboxylation."
Thanks to undeniably diverse cannabinoid and terpene profiles, this hybrid induces a loose and bright experience for the mind and body. But the complexities don't end there and this is no average hybrid. "As a topical, the high Ocimene content can act as an antifungal, antibacterial, and antiseptic," Cline says.
"The batches highest in Caryophyllene are a great recommendation for patients suffering from Crohn's disease or any other gastrointestinal issues due to its antispasmodic properties," says Margaux Hansberry of O.penVape. "The combination of such a diverse cannabinoid and terpene profile that works synergistically together make for a perfect cure-all no matter what the ailment. The uses are endless. You can use this syringe applicator topically, buccally, sublingually, as an edible, to dress a joint, bowl, blunt, as a low temp dab, in capsules, as an intimacy oil, on a tampon, or as a suppository."
On the palate, notes of overripe fruit first engage the senses, then after a few minutes comes the droopy eyelids but without sleepiness. There's no anxiety here though, this is a clear-headed, even high that comes on slow and steady. One major bonus for anyone trying to lose weight is that this hybrid curbs the appetite versus stimulating it. Get ready to smile all day and be as busy as a bee. "It makes for a great happy hour strain perfect for staying social, serene, and tranquil," offers Hansberry.
Giddy Up's Golden Lemons
THC: 806%; CBD: 1.9%
A hybrid concentrate, Golden Lemons live resin shatter is everything the name claims as it is both bright in color and has a strong citrus taste and smell. High in THC, Golden Lemons is recommended for experienced cannabis users and it is also preferred for making concentrates such as live resin and shatter. After one dab of this yellow-haired beauty, the effects immediately overtake you, relaxing every inch of flesh from head-to-toe alleviating aches and muscle tensions caused by stress. Coming on quick, not only does it work for the body, but it also enhances the mind with sparks of clarity—as such the cyclical high rotates between the physical and the cerebral for a sustained duration. This is best enjoyed at night—think of it as an appetizer—when you find yourself ready for a tasty dinner and then some zone out TV time as the cares of the day fall away.
State Flower Cannabis' Madman OG
THC: 23.3 %; CBD: .06%
Hybrids are well loved but not all fall in the class of exceptional. State Flower Cannabis' Madman OG, a cross of LA Confidential and OG Kush, definitely ranks in that realm—highly lauded as an appetite stimulant, a whole-body relaxer, and a lifesaver for insomniacs. This indicia-dominate blend has been known to go against the strain and can sometimes induce a burst of energy to help you get things done for a high that can be likened to a few shots of espresso. Adding to the Madman OG experience is a sublime taste of coffee and nutty earth aromas. But most often this hybrid should be used for its chill factor, wiping away a host of ailments such as depression, nausea, pain and cramps. Expect a deeply relaxed state—with some giggles for good measure—for an all-around next-level experience.
remedy' s Bio Diesel
THC: 20.1%
A mix of several popular diesel strains, Bio Diesel is a catchall hybrid that is reliable for balancing both the body and mind. You will first be lifted up by the sativa effects, which accounts for alertness and engagement of the senses, then fall into relaxation and be swept away on an unforgettable trip that has been recognized by cannabis lovers with numerous awards and accolades. "After smoking this hybrid strain, you'll be wide awake, euphoric and motivated for several hours before fading into a relaxing body high," describes Braly Joy of Silver Sage Wellness. What's even better than the creative euphoria common with this hybrid is the sweet, juicy diesel flavor profile. Bio Diesel is a skunky and delightful fusion of Sour Diesel, Sensi Star, Original Diesel, and NYC Diesel ushering you into pure enjoyment. Joy cites this strain as good for those suffering from PTSD, chronic pain, chronic stress, ADD/ADHD, anxiety, bipolar disorder, depression and eye pressure.
Cannabiotix Orange Crush
THC: 26.7%; 0.06% CBD
Imagine peeling an orange, taking in its fresh scent and biting into the juicy pulp—tart yet sweet. The same can be said of Cannabiotix Orange Crush, a sativa dominant hybrid bred from a cross between California Orange and Blueberry, whose dense frosty buds are accented with hairs that appear in neon orange and with notes both familiar and fun.
This bud packs tremendous power—from the taste and smell of the flower to the long-lasting high. Falling closely in line with sativa characteristics, Orange Crush is both heady and relaxing taking your overall being on a happy journey filled with lots of laughter and good times. Expect effects that last for several hours due to the potency of this strain.
"Orange Crush aids with inflammation, muscle spasms, pain and stress," says Neema Samari, Chief Operating Officer of Cannabiotix. "Crush is a perfect blend of cerebral head high and a relaxed full body high. People enjoy hybrids because they offer the best of both worlds. Often times indica lovers prefer hybrids over sativas when it comes to a daytime smoking option because it gives them a body buzz with a dash of upbeat head high [allowing] them to keep going and not get bogged down and tired in mid- to late afternoon."
Matrix Redux
Due to a mix-up, we ran an incorrect sativa review for Matrix's Super Sour Diesel in the January issue (page 17). Please find the correct one to follow.
Matrix's Super Sour Diesel
THC: 27%; CBD: less than 1%
Matrix Super Sour Diesel, one of the most popular strains on the market, is pesticide-free making it good for the body as well as the mind. "What you are testing was grown in a soilless medium with a hybrid of mineral and organic nutrients followed by a ten-day flush in an indoor state-of-the-art cultivation facility," says Evan Marder, chief operating officer of Matrix NV, LLC. "No pesticides were used in this process."
Most often used to tackle pain and depression, you can immerse yourself in the robust pungent gasoline flavor while both creativity and euphoria quickly manifests. This is a strong cerebral journey so it's best suited for those who are experienced with sativas.
Call your friends, make plans and enjoy the social spark of Super Sour Diesel which relieves chronic pain and depression. "Super Sour Diesel is my personal go-to strain for sitting around and watching sports on Sundays," reveals Marder.