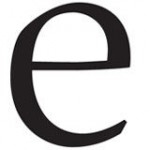 elevateNV
Sep 08 2017 . 5 min read
"Before, I had to eat potatoes for a whole month to be able to get the license, literally, and that ain't no joke or lie," explains Ken Zalut, 54, of scrimping and saving to apply for his state of Nevada medical marijuana patient card. "The first year I had to get my license it cost me $500 but now a patient can get it for about $200, depending on which doctor they go to. But considering I get $1000 a month from social security that's 20 percent of what I get."
This year, Zalut was able to avoid eating a monthlong starch-fueled diet thanks to a local program called 'Patients Helping Patients.' The goal of the free program, which was started by ShowGrow dispensary last December, is to financially assist 10 patients each month in applying for and receiving their medical marijuana patient card from the state of Nevada.
"We realized a lot of the patients that were coming in here and receiving help for their chronic illnesses had many friends and acquaintances, whether it be at their support groups, pain relief centers or Comprehensive Cancer Treatment Centers, who were going through the same things and were unable to afford a fairly expensive fee to become part of the state's medical marijuana program," details James Hammer, manager of ShowGrow dispensary. "They are people with really high medical bills as it is and we wanted to do something to assist those people so they could receive an alternative form of treatment to assist them in actually relieving pain or easing their symptoms."
To date 'Patients Helping Patients' (PHP) has been able to aid more than 40 people suffering from a severe disease or condition to receive their medical marijuana patient cards. It's a group effort for the program to work. Referrals for the program come from nonprofits, pain clinics, cancer centers, or people from support groups. Sun Valley Certification Clinic donates the doctor recommendations necessary to apply for a patient card.
"Sun Valley consults with the patient and provides them with a free doctor's recommendation and then the money we generate at ShowGrow pays for the state filing fee of $100," explains Hammer of the funding sources for PHP.
Zalut, who uses medical cannabis to treat multiple sclerosis (MS) and to keep lymphoma and testicular cancer at bay, received his patient card in May through the PHP program. "It's in remission," Zalut relays of his cancer which was first diagnosed in 2003, "but the MS is raging. It's a matter of quantities and stress, I have to go into debt right now to pay for my medicine. I am living on credit cards trying to make ends meet. It's been pretty rough, between money and transportation. Yesterday, I had to take seven buses to get to Canopi just to get a little medicine."
According to PHP participant Stacey Julian, medical cannabis has saved her life. "I now use THC oil daily and I am able to function. On the days I run out, I start going backwards so I never want to stop. The health benefit has made the difference in life and death for me," she explains, adding, "my experience getting my marijuana card was smooth and with the help of the PHP program I was able to renew my license when I couldn't afford it due to my disability from an assault."
Elaina, who didn't wish to disclose her last name, is another cannabis patient who got her card through PHP. Born with cataracts which had to be removed when she was a baby, Elaina developed glaucoma later in life. "I was also born with skeletal dysplasia, scoliosis, and arthritis. My glaucoma was so out of control that even with three different eye drops I became blind in my left eye. My pressures were in the high 50s and the doctors didn't know what else they could do. The pain from all of my other issues was extremely severe even though I was given narcotic medication to help ease the pain," explains Elaina.
After receiving her medical card through 'Patients Helping Patients,' "the pressures in my eyes are now in the low teens and my pain is bearable. I do not use marijuana to get "high," I use it to help my pain and lower my eye pressures so that I no longer get severe headaches from it," Elaina explains. "My life has changed for the better and I have this amazing program to thank for it, otherwise, I would have not been able to afford getting the card on my own."
If you know someone suffering from a severe disease or condition who is in need of a Nevada medical marijuana patient card, contact ShowGrow about the 'Patients Helping Patients ' program at 702.227.0511.