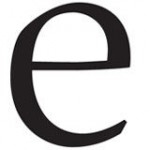 elevateNV
Apr 07 2016 . 2 min read
RECIPE COURTESY OF VEGENATION,
VEGENATIONLV.COM
[one_half]
Ingredients:
8 ounces whole wheat linguine 4 ounces of walnut pieces 1/2 cup chopped onion 1 Tablespoon chopped garlic salt and pepper to taste pinch of red pepper flakes 1 bunch of fresh basil 1 ounce of hemp seeds 2 ounces of nutritional yeast 1-3 teaspoons cannabis-infused extra virgin olive oil (1=light; 2=medium; 3=strong) 3 ounces coconut oil 1/4 cup diced sundried tomatoes 1 avocado, mashed 1 cup vegetable broth [/one_half] [one_half_last]
DIRECTIONS:
Boil water, add salt to pot and cook linguine. Toast walnuts in pan for five minutes. Sauté onions and garlic with salt, pepper and red pepper flakes and add to food processer along with basil, walnuts, hemp seeds, nutritional yeast, 1-3 (1=light, 2=medium, 3=strong) teaspoons of cannabis-infused olive oil, coconut oil, and blend together to make a paste. In a separate sauté pan, add 1 Tablespoon of extra virgin olive oil and sundried tomatoes and lightly sauté. Add mashed avocados and vegetable stock and stir together until simmering. Add finished pesto, stir and simmer again. Add cooked linguine, coat with sauce and enjoy this vegetarian delight!
[/one_half_last] [mark style="dark"] *Please remember that when cooking with medicinal cannabis you are cooking with a drug and the amounts of the drug and portions of the food ingested should always be taken into consideration. Always start out with small portions or doses and wait 30 minutes to an hour before eating any additional portions of food prepared with medical marijuana.