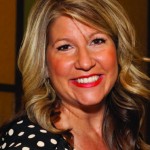 Beth Schwartz
Feb 11 2019 . 6 min read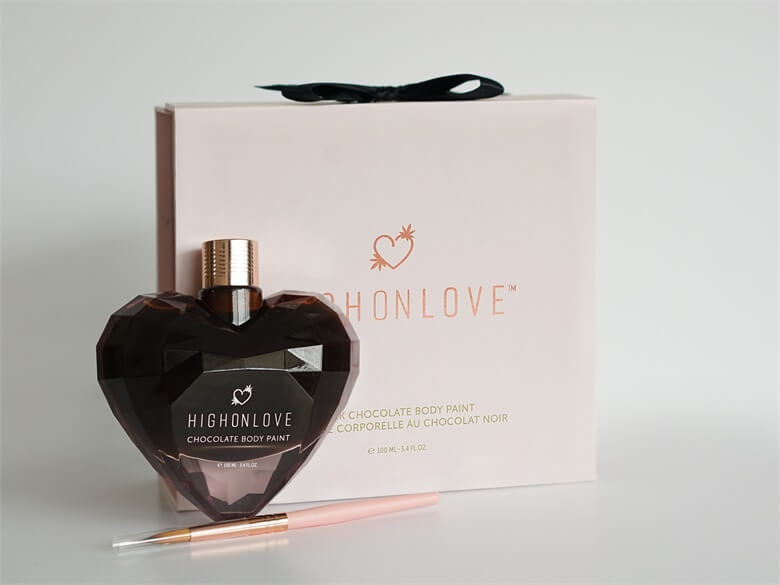 After being told cannabis was the holy grail of stimulants, Angela Mustone immediately knew what her next entrepreneurial endeavor would be.
"With all the hoopla around cannabis, I started doing my research and went back to my chemist that I used to work with in the lubricant space and I asked him, 'What do you think about cannabis?' He looked at me and said, 'It's the holy grail of stimulants.'"
Mustone's chemist then gave her a sample of lube with THC (tetrahydrocannabinol) to try for herself. "I couldn't believe it. I was so excited. It was like the gift that keeps on giving. It was wonderful," explained Mustone of experiencing multiple orgasms when using the THC-infused lubricant. "So, I went back and had him make me more, so my friends could test it because I wanted to make sure it wasn't just me. And it worked for them too."
It was just the encouragement Mustone needed to start developing a line of cannabis-infused personal lubricants, bath oils, and body paints that she launched in 2018 called High On Love.
Mustone is no stranger to the sex industry having worked for California Exotic Novelties, one of the biggest adult toy manufacturers in the world. "I've been in the adult space for the past 15 years, I used to sell stimulants and lubricants and adult toys," said Mustone, who is based in Montréal, Canada.
Mustone's background in the adult space means she is constantly keeping up with the latest research and information with regard to sex. "With both cannabis and sexuality, you always want to see what's out there and what's going and be aware of the latest research and the latest development. You have to be educated and on top of it, especially being in the industry that I am in," said Mustone, who still considers herself in the sex industry instead of the cannabis industry. "I tell people that I sell sexual cosmeceuticals that just so happen to have cannabis ingredients inside."
That thirst for research, coupled with Mustone being in her late forties, led her to focus on the effects of cannabis on menopausal women. The research she found on cannabis and menopause in medical journals influenced the ingredients for High On Love. "I came across all these articles about the benefits of THC for women who are menopausal and have dryness, and pain during intercourse. I found all the medical benefits but, of course, I can't make claims because then it's a whole different animal with the medical advice. But it can benefit, and it can help with women who do experience these symptoms," she explained.
The results of this research found its way into the first product Mustone developed for her High On Love line. "Stimulating Orgasm Oil was the first product I set out to make and that's the first one I tested. It was love at first sight, so I built the whole brand around this product," Mustone explained.
As she worked on the creation and testing of her Stimulating Orgasm Oil, Mustone's excitement for the benefits of cannabis in the bedroom translated into four more products: Stimulating O Gel for women, Sensual Massage Oil (comes in Strawberries & Champagne and Lychee Martini), Sensual Bath Oil (comes in Lavender Honeybee), and Dark Chocolate Body Paint.
"My line of products is very natural in terms of ingredients, very thought out and researched. I don't put something in it just to make something quickly," said Mustone, who notes all of the massage oils produced by High On Love are lickable and edible because she uses aromas, not fragrances.
"A lot of research goes into my products in order for me to develop the formulas," she detailed. "My products contain hemp seed oil which results in increased blood flow to the genitals to achieve bigger, better and longer orgasms."
This statement leads me to wonder out loud that it's probably safe to assume the best part of Mustone's job is the testing phase. In lieu of a verbal confirmation, Mustone launches into an extended laugh. Then she goes on to explain the difference between using hemp seed oil versus THC. "THC versus hemp is a whole different ballgame. It's like driving a Ferrari compared to a Lexus—that type of scenario. THC is the gift that keeps on giving, I keep on orgasming when I am having intercourse. Hemp seed oil is more like a rush, it's a wham-bam-thank-you-ma'am— you organism and have an explosion."
Once the formulas for the products were perfected, Mustone moved on to packaging. Her passion for High On Love resulted in packaging she hoped would shift the stigma on cannabis. "I wanted something unique because I saw what was out there and I didn't like it. I wanted to make something that was pretty and would really talk to my market," she explained of the 20- to 50-year-old female demographic she is courting. "I wanted to make it pretty enough and beautiful enough that it would take the stigma away from cannabis."
Mustone believes high-end, beautifully appointed packaging would allow the brand to be taken seriously. "I believe in this and if I believe in it than I can sell it. At the end of the day you could make something simple out of your kitchen that is just a couple of hundred pieces, but I thought if I am going to do this, I am really going to do it," said Mustone, who is working on new products that include a CBD lip gloss as well as a CBD massage candle that doesn't heat up to more than 55° degrees so it doesn't burn your skin.
With women in mind, Mustone hopes to make High On Love a necessity found on the nightstand in every bedroom. "I wanted to make something so gorgeous that people would see it and just have to have it. That was the first impression I wanted to give of my brand and then the more you find out about it and what it does, the more you want to try it," she said of High On Love's euphoric benefits. "For me, when it comes to cosmetics it has to be something that is attractive to you and it has to talk to you. And I hope that I accomplished that and my brand talks to women."