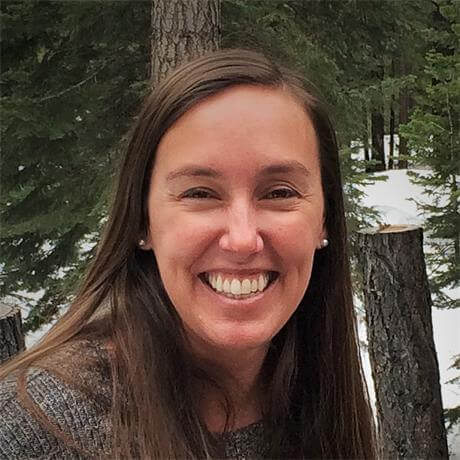 Kayla Anderson
Sep 07 2018 . 9 min read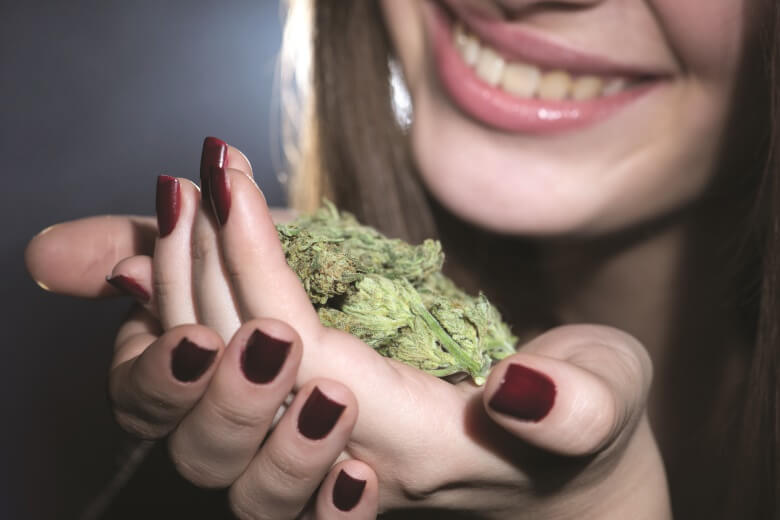 Terpenes, indica, sativa, kief, dab rigs, tincture, cannabidiol, delta-8 – cannabis definitely has its own language. Not being familiar with the language can make going into a dispensary an intimidating proposition. Even more so when you consider there can also be dosing aspects to consider. However, should you wander into a dispensary, know that the "budtenders" or agents working in the dispensary have been armed with a lot of knowledge.
"People come in straight off of the airplane and know nothing about cannabis and we provide everything," explains Elaine Wells, who is a patient advisor at The+Source dispensary in Las Vegas.
If you have been to a Nevada dispensary than you already know they do provide everything – everything necessary to understand how cannabis is going to work based on the research available. The cannabis industry in Nevada has an educated workforce thanks to both astute lawmakers and the state of Nevada. Senator Tick Segerblom, who was a big driver behind getting training for frontline dispensary workers into the regulations, saw training as a necessity.
"We required training for employees at the beginning of the medical marijuana program because it is an essential part of operating a strictly regulated industry. Marijuana establishments can't follow the extensive rules if they don't have training. In addition, many patients are in the dark as to where to start when they begin treating with medical marijuana so knowledgeable dispensary staff is necessary to provide at least the basics on strains, methods of use, and commonly reported effects," explains Segerblom.
Many of Nevada's dispensaries opened in 2015 to serve medical patients and so dispensary staffers were trained on the medicinal value of marijuana products to share with their customers. To work in a dispensary, the state of Nevada requires cannabis workers to register for an agent card which involves submitting an application, passing a background check, and paying a fee. The state of Nevada also requires dispensaries to provide training to their employees on cannabis related topics.
Training applies to both medical and retail establishments and is not only referenced in several codes but is also detailed in the Governor's Task Force on the Implementation of Question 2: The Regulation and Taxation of Marijuana Act. The Governor's Task Force was a working group made up of experts from organizations that included the Nevada Statewide Coalition Partnership, Churchill County Social Services, and Wellness Education Cannabis Advocates of Nevada (WeCan). The Task Force was organized to provide recommendations regarding cannabis use, procedures and training if ballot question 2 or the Initiative to Regulate and Tax Marijuana was passed by the people during the November 8, 2016 election.
"The Governor's Task Force came together because I think having it in code ensures consistency in the industry. The word 'education' is referenced 134 times in this 312-page document which goes to show how important it is to have," relays Marijuana Enforcement Division Education Information Officer Ky Plaskon.
NAC 453A.336 Section 96 is the code that spells out topics "budtenders" or dispensary agents need to be versed in. Topics of instruction include knowing the different strains of cannabis, familiarity with methods for using cannabis, learning to recognize signs of abuse or impairment by a consumer, clinical effects of marijuana and THC on the body, familiarity with required warnings and information for the products, and preventing unlawful consumption by those under 21.
"We will check [a dispensary's] standard operating procedures and make sure that they have a training program in place. Then we will review it before it becomes a part of their overall operating procedures," says Plaskon of the Nevada Division of Marijuana Enforcement, which has a dedicated staff of people who are regularly looking at cannabis issues in the state and correcting them as necessary.
A PASSION FOR POT
In addition to training it also helps to have employees who are passionate about what they do like The+Source's Elaine Wells. She found her calling after a few of her loved ones became ill and began using cannabis for relief. Wells went online and started researching the benefits of cannabis and found that certain flower strains, tinctures, and edibles made the people in her life more relaxed and it eased their pain.
"I think it helped my brother cope with the disease and other issues. He never talked about dying because he was so happy on cannabis. That's when I became a believer," Wells says of her brother's glioblastoma diagnosis. "That helped his spirit so much and there were very few products available back then."
As a regular customer of The+Source, Wells became more knowledgeable about the different products that helped her family. She soon got a job at the dispensary and transitioned into the role of patient advisor. Her job at The+Source has given Wells the opportunity to participate in an annual two-hour seminar with Dr. William Troutt, one of the state's only naturopathic doctors licensed to prescribe controlled substances by the US Drug Enforcement Administration.
Lissa Farrell is another dispensary agent who loves sharing her cannabis knowledge and the effects she has experienced with her customers. "Smoking opens up your mind, it makes you happy. I have used it ever since I found it as my main medicine," says Farrell, who is a Patient Care Specialist at RISE dispensary in Carson City.
Before RISE opened in September 2015, former General Manager Tyler Brennan looked for employees who knew a lot about the plant and its effects. Farrell, who's been using cannabis since 1973, fit that bill and because of her age, 63, she could also relate to an older demographic.
"Tyler trained us himself and guided us through the products, the processes, and effects. It was very hands-on and informative, we saw how he handled different cases and scenarios and then could apply that to our own dealings with customers," says Farrell. "Tyler worked in Colorado for a few years and he started observing how people interacted with cannabis and then could give recommendations. [Here in Carson City] he always made sure that we used lots of CBD samples and could talk about them, be able to communicate how it works."
Farrell found the kind of shadow training Brennan provided invaluable in the beginning because she was terrified of improperly dosing a medical patient. She says ongoing training includes the RISE team having get-togethers to try everything from vaping to edibles to smoking flower to see how it affects their bodies.
ONE COG IN A WELL-OILED MACHINE
While the state of Nevada requires dispensary workers to get training, it leaves it up to each dispensary as to who provides it. Founded in 2014, the Nevada Dispensary Association (NDA) was formed on behalf of the dispensaries who wanted to stay ahead of the industry's ever-changing regulations. NDA developed its own training programs and had them reviewed by experts in the industry, including regulation compliance attorneys. The state of Nevada has also reviewed some of NDA's training programs and made suggestions.
"[Dispensary employee] training is just one cog in a well-oiled machine," NDA's Executive Director Riana Durrett says of the training component required of Nevada's cannabis industry.
Currently, NDA works with about 90 percent of Nevada's dispensary workers providing training that is primarily for budtenders to keep up-to-date on current cannabis trends, regulations, best practices, and government affairs. This, in turn, aids in the reliability, consistency and assurance of products being distributed in Nevada's cannabis market.
"The education component is making sure that everyone is following the rules and understands the regulations," Durrett says. "There is no specific class or program required (to become a budtender) but certain topics are required to have a thorough understanding of the issues involved with cannabis."
A former immigration and criminal defense attorney, Durrett has been involved in creating educational content surrounding cannabis since Nevada's legalization. "It's impossible to really soak in 256 pages of regulations, so we put it together in a way that is understandable and reliable to those working in the industry," Durrett says of the content NDA developed for dispensary employees.
NDA's training programs include a nine-hour course which involves three hours of occupational compliance and six hours of product information and customer service along with a new six-hour course on safety and security.
Durrett says the following are the top three issues that budtenders need to be aware of:
1) Product information - It can be hard to educate the public about new products that change almost daily.
2) Regulations - "It's a lot to know…if you're not in this industry then just reading the regulations and completely understanding them right off the bat is difficult," she says.
3) Security measures - NDA is now offering a class that deals with an active assailant, how to properly use a tourniquet to stop the bleeding and save someone's life, and general security regulations for loitering, keeping minors out, and cash/product handling procedures.
Durrett maintains that NDA's goals are to continue to promote best practices and sustain a reliable industry. Plus, medical and retail sales in the same facility heightens the benefits and customer service all types of consumers receive. "The standard for serving medical patients is much higher, and that is carried over into adult use," Durrett says. "People working in the industry need to be dedicated to learning as much as they can about cannabis and government regulations. If you're looking to work in the industry, having education on the rules and new products is certainly an advantage. There is never going to be too much education. It will continue to develop to meet everyone's needs."
Farrell agrees, noting dedication to learning is a must for both the budtenders as well as the consumers. "I wanted to work so badly in this industry because if we don't teach people how to use it responsibly then it ruins it for all of us," she explains. "We need to make sure that everyone has a good relationship with cannabis and is comfortable with using it."