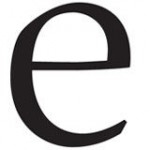 elevateNV
Aug 04 2017 . 6 min read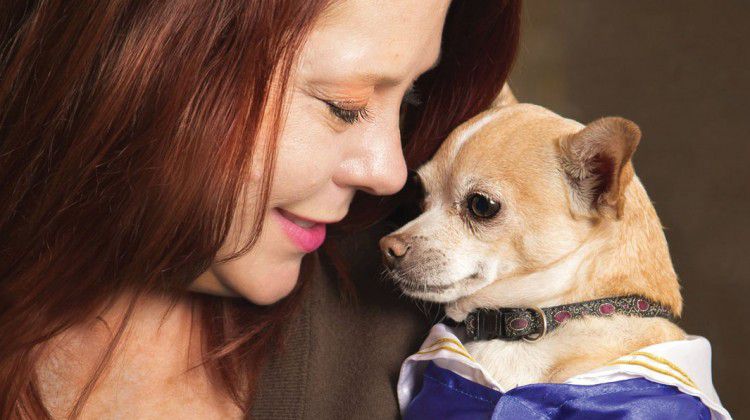 "Living here literally feels like the sun on your face if you have been in the dark cold winter for a long time," explains 42-year-old Connie Rose of her life in Nevada.
Connie Rose moved to Las Vegas in 2013 after living in Indiana her entire life. But it wasn't just living in the cold Midwest that Rose metaphorically references. She also alludes to living with HIV, which she acquired from her husband 21 years ago.
"At my first appointment with my infections disease doctor she introduced herself and said she had just transferred from UCLA and that they were doing studies about how cannabis slowed the progression of HIV," recalls Rose. "She asked if I smoked it, I said I didn't, and she said I highly recommend that you start and added that if we were in California she would write me a prescription right now. So, I went home and started smoking cannabis. Of course, it wasn't medical grade back then."
Not only was it not medical grade, but it tasted like soap. "They were shipping it to us in boxes of soap because it was still being smuggled in. Those poor people, that's how they still live. I have waited my whole life just to be able to get medical grade cannabis."
At one point, Rose grew her own cannabis when she was still living in Indiana. "I only grew one or two plants at a time. I was just trying to cut down on costs by growing my own and not have to buy crappy weed that tasted like soap."
However, she was caught and charged with cultivation in 2010. "I started growing my own and got in trouble for one plant with three leaves," she reveals with a laugh. "Growing it was illegal but buying it came with a higher charge. I received a year probation and house arrest."
In spite of the challenges involved with using a federally illegal drug, the upside is cannabis has kept Rose's HIV in check. "In 21 years, I have never had a problem with my HIV. I have always been very healthy. In 1996 you weren't given medication unless your T-cells were under 500. Without getting HIV medication my only option was to control this virus holistically so I used cannabis. My T-cells never dropped below 1,000 and my viral load never got higher than 200,000 and there are people, who in the first year of testing, have a million-count viral load. I can't prove that it was the cannabis that was slowing the progression but something was keeping my viral load at 200,000 and it not going to one million."
Had it not been for Rose's doctor advising her to try cannabis, she never would have. "I grew up in Indiana and I grew up being told pot is bad, that's drugs. So, I literally grew up never doing it. I drank because that was legal, I didn't even smoke cigarettes."
Despite her upbringing, Rose decided it was in her best interest to give cannabis a try. "I stood there thinking am I going to believe a doctor from L.A. or am I going to believe these hypocrites who don't know anything about marijuana? All it took was her telling me and me knowing she was a doctor from UCLA -- I took her word for it and I have been blessed ever since."
Although admittedly blessed, Rose has experienced her share of dark days. "I used to live with so much pain, I was tired 100 percent of the time. I finally reached a point in my life where I want to live, living with HIV in Indiana I didn't want to live. But I just couldn't die, I wasn't that sick, I tried multiple times but now that I am here and I live somewhere so free -- in a place so accepting and encouraging -- I will do whatever it takes," she says of living in Las Vegas.
That acceptance has allowed Rose a fresh start she could have never imagined. "I only live on $1000 a month and I can survive in Las Vegas. Anyone can start over here, I came here and became a writer and I have never been a writer in my life," she says of her regular writing gig with A&U, an AIDS magazine. "My life is completely different now. I attribute that to moving to Nevada and a complete environment change and gaining access to medical grade cannabis because I don't take half of the pills I took in the past."
Due to Rose's limited budget she was turned on to ShowGrow dispensary's 'Patients Helping Patients' program that subsidizes medical marijuana patient cards. She applied and got her patient card within two weeks. Before that Rose was buying marijuana on the street because she couldn't afford a card.
She uses between a half and full gram of cannabis daily. "I don't use very much. I use RSO oil. Sometimes if I can afford it, I use the concentrate. I am trying to medicate at a cellular level and to do that you have to eat it."
She prefers sativa because she deals with fatigue from living with HIV. "If I am having a high anxiety day or because I live with psychosis issues from all the trauma of living with all the horrible things people do to you over 21 years of living with HIV, I deal with a little bit of crazy but not in a bad way. Kind of like if you don't laugh at it, you cry kind of stuff. On those days, I use an indica or a hybrid. I have slept so much of my life, I don't want to sleep anymore.
"Since moving here my life has completely changed for the better and people are so accepting of the fact that I use medical cannabis. I don't hide it. I volunteer multiple places and they all know I am smoking medical cannabis, they all know I am part of a program. They know me personally and they know that I literally see it as medicine and I have from day one," explains Connie Rose, who volunteers at The Center and for AFAN. "I love that about Las Vegas, I love that if you do something within reason people are so understanding and accepting and non-judgmental. I would rather volunteer for a company who knows my status than ever have to work for anybody again that I have to lie about who I am. That's the point I am in my life."