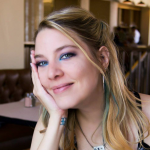 Deanna Rilling
Dec 16 2019 . 4 min read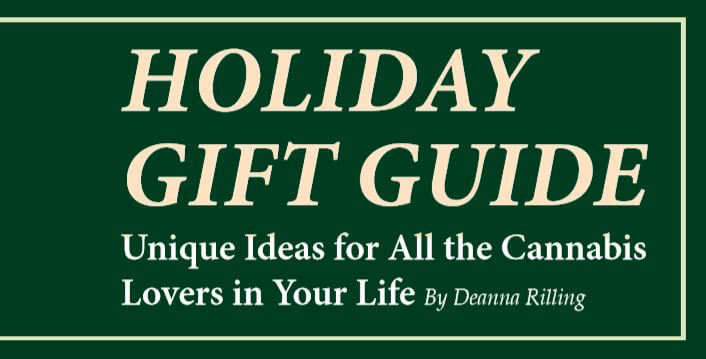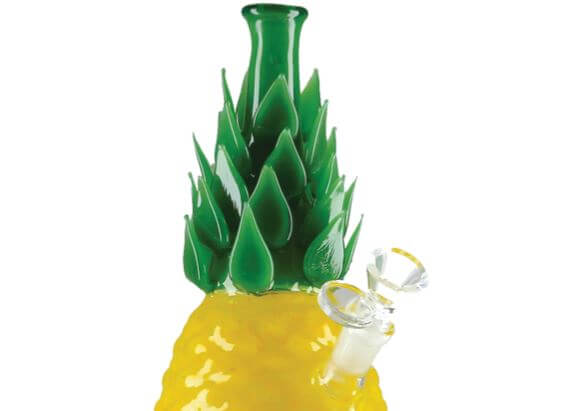 The Gift that Keeps on Giving: Daily High Club El Primo
Keep the excitement of opening presents going all year with a subscription to the monthly delivery of themed accessories. Each box comes with items that include creative glassware (November had a Thanksgiving-inspired baked turkey-shaped bong!), dab rigs, rolling papers, gear, munchies, nails, and more that easily has a value of $100+ but for only $30 a month. dailyhighclub.com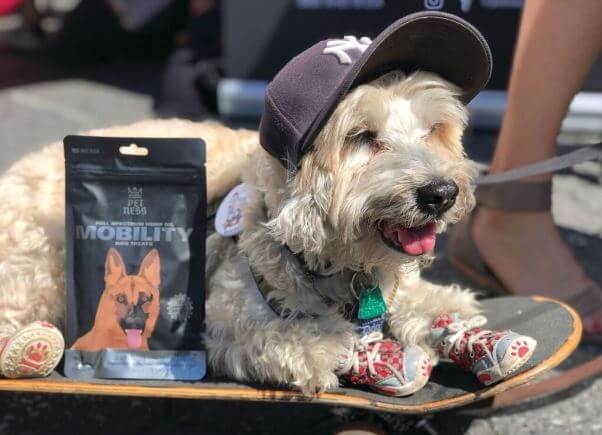 For Your Furry Friends: Pet-Ness
Fido and Fluffy deserve some holiday presents, too! The new
Pet-Ness line of CBD-infused treats and tinctures for dogs and
cats are made with organically grown, non-GMO ingredients,
full-spectrum hemp oil, and are third-party lab tested. In addition to tinctures for both species, the specially formulated dog treats have desired effects such as calm, happy, thrive, and mobility to suit any pup's health needs. petness.com
The Studious Smoker: Cannabis Taster Pocket Journal
Whether your special someone this season is a novice to the cannabis world, or a longtime fan of flower, elegance and efficiency combine via this convenient pre-printed journal. The discreet forest green A6 size notebook for $15.99 contains guided entry pages to fill-in favorite dispensaries, products, and growers, plus helpful infographics such as flavor and terpene profiles. shopgoldleaf.com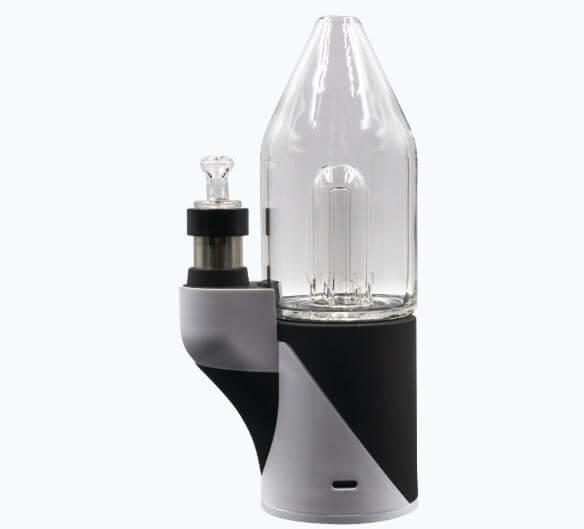 Shop Local Supporters: Carta Erig
Las Vegas-based company Focus V offers its best-selling Carta Erig, complete with all the accessories and is a favorite of industry veterans. The handheld vaporizer, at $250, works for concentrates or dry cannabis and can be powered by either rechargeable batteries or USB. There's even Bluetooth functionality to control temperature settings. focusvproducts.com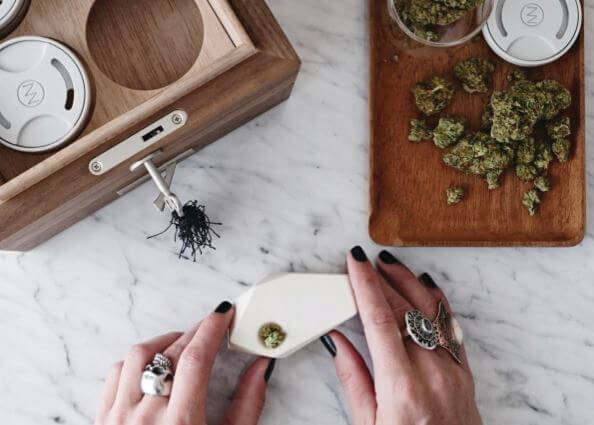 "Cannaseur" Must-Have: Cannador
Not only are humidors a staple of cigar aficionados, but a great way to keep flower fresh and at its best. The customizable Cannador holds four strains at 1/3-3/4 ounces in each glass cup, plus you can choose between a ventilated lid with humidifier or airtight silicone, plus a lock and two keys to keep cannabis safe and secure, $149. cannador.com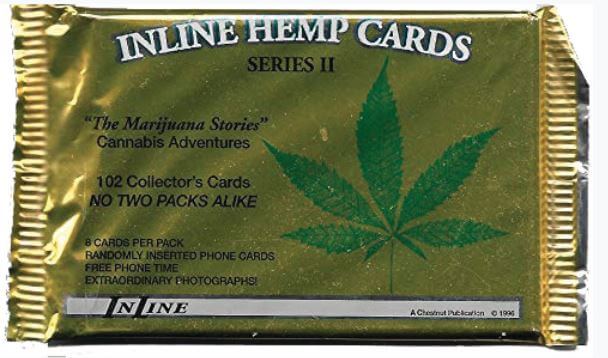 For the Collector: Rare Hemp Trading Cards
InLine Hemp Collector Trading Cards feature beautiful color images of full-grown plants from all over the world. House of Cards Las Vegas will carry both Series I (1994) and II (1996) of the rare "Marijuana Stories" cannabis adventure trading cards. House of Cards Las Vegas is located at 2301 East Sunset Road, Suite 6 in the Sunset Plaza.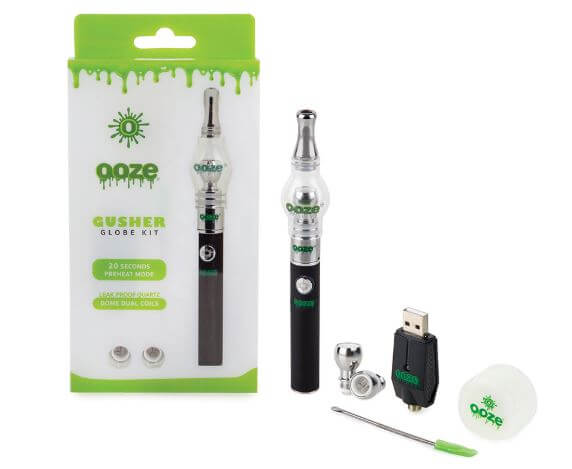 For the Dabbing Devotee: Ooze Gusher Globe Kit
The ease in dabbing has evolved at a rapid pace. No more complicated and fragile glass rigs, using torches to heat nails, etc. thanks to numerous battery-operated offerings on the market. Our new favorite portable dabber? The Ooze Gusher Globe Kit at only $29.74, complete with all the necessary accessories and the easiest one to use that we've come across to date. oozelife.com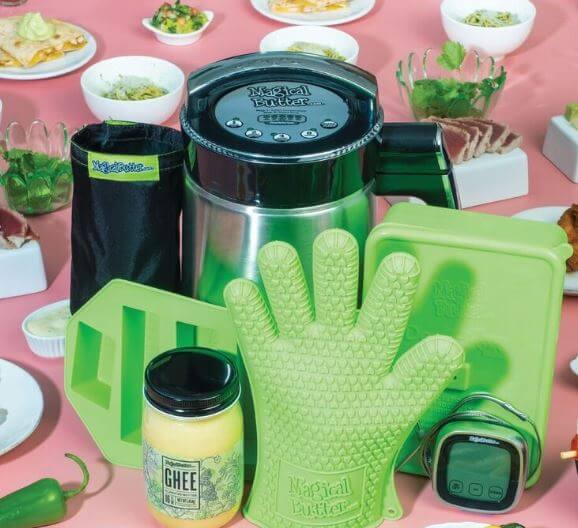 Glee for the Gourmand: Magical Butter Master Bundle
Whether they're a gifted chef or baking novice, making edibles at home has never been easier—or more thorough—than with the Master Bundle kit. Each one comes with the MB2e botanical extractor machine that grinds, heats, stirs, and steeps flower for infusion, plus accessories such as gummy and butter trays, a cookbook, and more, $219.95. magicalbutter.com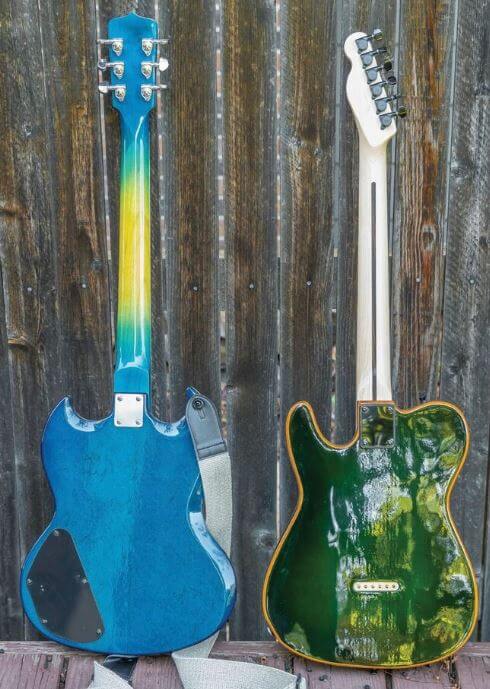 For the Musician: Silver Mountain Hemp Guitars & Speaker Cabinets
One doesn't need to be a consumer to enjoy the myriad items that can be created with the versatile hemp plant. This boutique musical instrument company creates custom guitars, guitar cabinets, guitar straps, ukuleles, guitar picks, and volume knobs, all using hemp as the main ingredient in manufacturing for an earth-friendly source of sound. silvermountainhemp.com
For the Athlete or Adventurer: PuffCo Peak Travel Glass
Perfect for heading to the skate park, boxing gym, hiking mountain trails, or wherever they may go, your gift recipient can travel anywhere with the Peak Travel Glass thanks to its patent-pending closure system to lock in water, plus a sturdy carrying case. It's also one of the hottest items this year and recommended by numerous cannabis experts, $125. puffco.com