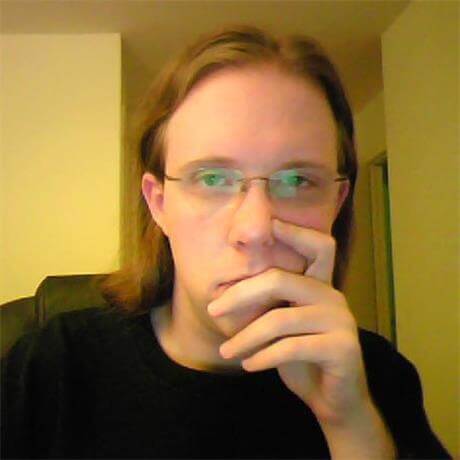 Josh Bell
Dec 07 2020 . 5 min read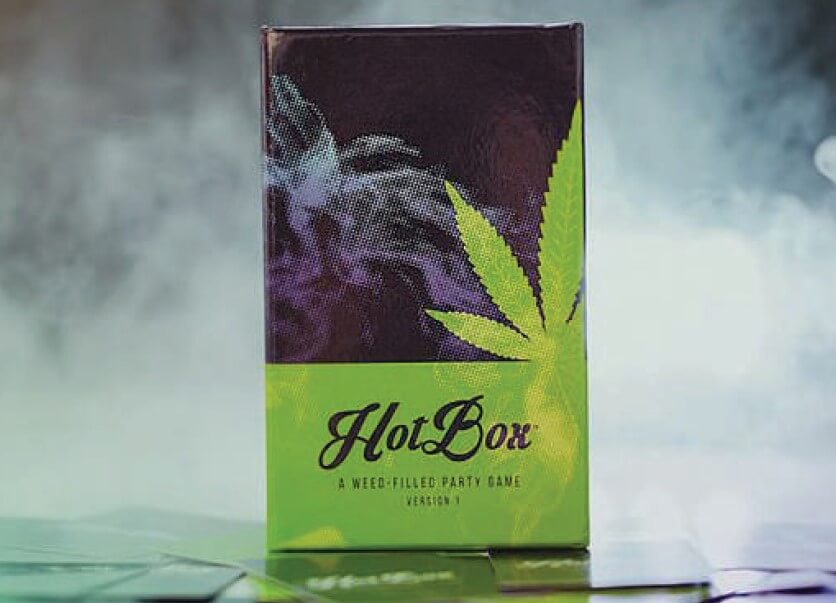 Question: "What's that smell?"
Answers: "Sparkling bong water"
"Weed-infused dog toys"
"Forrest Gump's chocolate box"
"Tampons made from rolling papers"
"My future ex-wife"
What do you think is the most entertaining possible answer to that question? Figuring that out is the goal of the cannabis-themed card game Hot Box, a raucous and often raunchy adult-oriented party game from Fitz Games. Released in August, Hot Box is the second in Fitz's rapidly expanding line of themed card games for groups, following the success of the Jewish-oriented game The Chosen One in 2019. "All of the games have the same gameplay, where it's question or fill-in-the-blank cards and answer cards, and you have to pair the funniest match," explains Fitz Games marketing manager Angela Brasington.
For Hot Box, Fitz Games added a new angle, one that fits in with the expectation of players indulging in a bit of recreational cannabis during the game. In each round, one player serves as the "judge," determining which answer is the best, and awarding the requisite points. In the spirit of giving everyone the chance to participate in every round—and encouraging more ridiculous behavior—the Hot Box deck has "dare" cards inserted throughout, which challenge the judge or other players to engage in some absurd tasks. "It's things to get you out of your seat, silly little things that you can get a point or two as the judge, where typically the players would get the points, similar to the gameplay of Cards Against Humanity," Brasington says.
"I saw somebody do the peanut butter dare, where you have to put peanut butter in your mouth and sing 'Happy Birthday,' and it was insane," she recalls. Other dares include taking a shot of ranch dressing, or FaceTiming your ex, or doing the "Carlton dance" from The Fresh Prince of Bel-Air. In other words, things that people would probably do anyway if they were really high and hanging out with friends.
Having fun with friends is what Hot Box is all about, particularly in a time when fun seems to be in short supply. "I think what really works about all these games is how it brings people together through laughter," Brasington says. "Especially right now, with everything going on in the world, and all the anger out there, it's a way to just kind of escape and dive in and laugh your ass off."
Writer and performer Ben Berger, part of the Hot Box creative team, agrees. Even the writing sessions had a feel-good vibe: "We would get a bunch of weed, we would get some food, drinks, whatever. And we'd literally just have, as any weed-smoker knows, just a sesh with the homies." For Berger and his fellow writers, getting baked was an important part of the creative process. "We had such a great time writing this game, because we were smoking, and just coming up with some of the funniest stuff that you can think of," he says. "We really didn't have a censor. We take it to every different level you can think of."
In addition to seasoned comedy writers like Berger (who's written a feature-length stoner comedy screenplay called Sesh), Fitz Games recruited one of the biggest celebrity names in the cannabis world to contribute to Hot Box. The members of hip-hop group Cypress Hill offered input on the content for the base game, and they also created their own branded expansion pack, with questions and answers like: "Police raided backstage at the last Cypress Hill show and found [blank]" and "B-Real smoking a blunt while riding roller skates." "It's just awesome that Cypress Hill would even want to collaborate on something like this," Berger says.
Teaming up with icons like Cypress Hill gives Hot Box instant credibility, and Fitz Games is eager to partner with more cannabis celebrities for future expansion packs and branding opportunities. Dream collaborators range from obvious choices (Berger mentions Cheech and Chong and Snoop Dogg) to more unconventional picks.
Berger suggests former NFL star Chris Long, adding "He does a lot of stuff in the cannabis space, and I think it would be cool to work with him on it, and do a whole cannabis and sports kind of pack." And Brasington reveals that the company has reached out to rapper Wiz Khalifa, who recently launched a food delivery service called, yes, HotBox. "What a fit, if we could have our games going out with the food delivery," she says of a possible Wiz Khalifa partnership.
Hot Box is currently sold in Urban Outfitters in addition to various online outlets, and the company hopes to get the game into dispensaries as well. Already, customers can buy Hot Box-branded grinders and rolling papers on the Fitz Games site, and the cross-promotional opportunities seem endless.
In a time when most people are stuck at home, spending time with family or roommates or a carefully selected pod of friends, a game that allows for getting buzzed, coming together and having a few laughs is the perfect downtime activity. "We were kind of lit playing the game, and it made it just that more funny," Cypress Hill's B-Real told Forbes in August about the group's Hot Box experience. "I like to have a little array of everything out there for a great party night with Hot Box," Brasington adds.
"After the game came out, I had a few friends who I was hanging out with still, and we played it," Berger says, "and we smoked a bunch of weed, too, and it was perfect."
Hot Box is available at fitzgames.com and other online retailers.