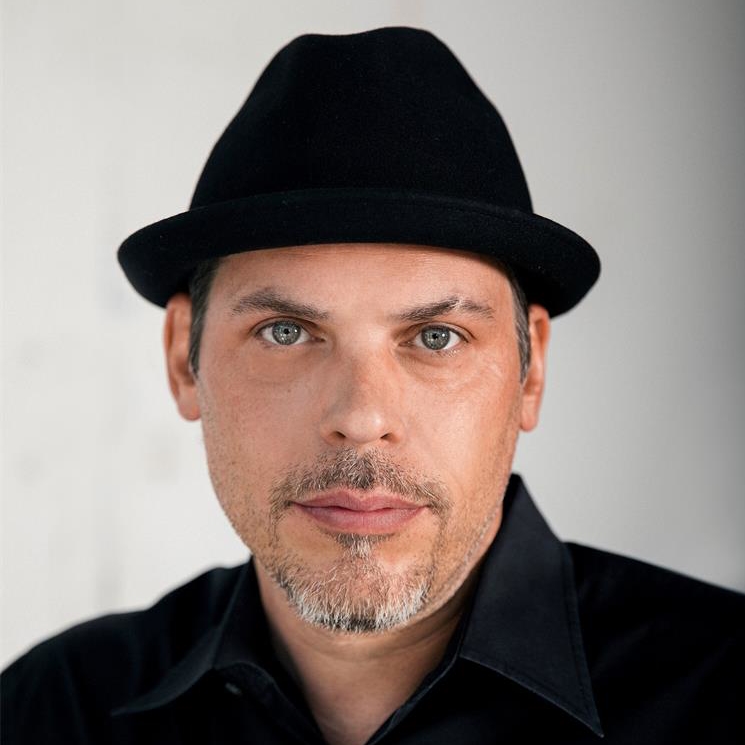 Justin Alexander
Jan 09 2019 . 16 min read
There's a lot of exciting products on the horizon– with vapes becoming the most predominant. We put out a call to Nevada's cannabis industry for them to share what's going to be new on shelves in 2019. In turn, we were inundated with the latest and greatest that the new year has in store for cannabis consumers. Vapes are becoming increasing plentiful, varied and popular—allowing you to have a slew to choose from so you can find the one perfect for you. Various forms of cannabis will continue to evolve with items that range from moonrock to cured resin crumble. Edibles will get tastier, and beauty products will continue to find cannabis as an essential ingredient. Cheers to 2019 and the industry's ingenuity!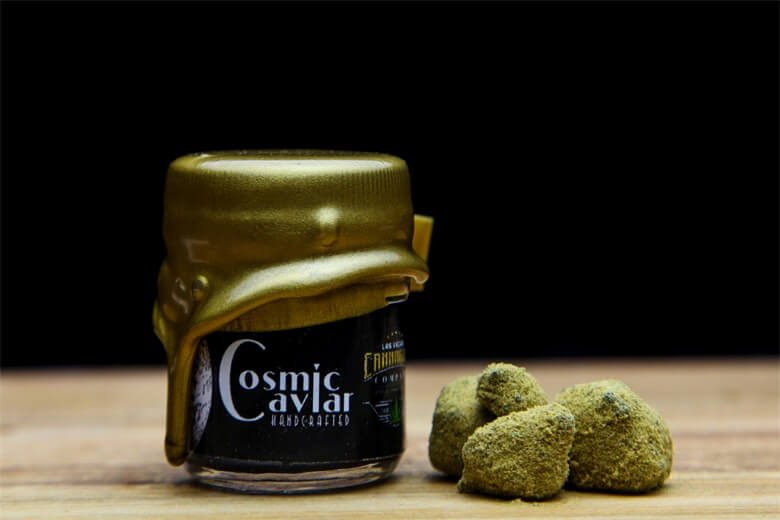 Las Vegas Cannagars' Cosmic Caviar
For those new to the cannabis experiment known as the moonrock, it is a bud that has been drenched in extract and rolled in kief, packing three times the punch. Changing the moonrock game, Las Vegas Cannagars' Cosmic Caviar only uses shatter or live resin on its flower.
"This makes a solid caviar/moonrock, compared to one that is overly wet with a concentrate that just soaks into the flower, which in turn causes it not to burn as efficiently," explains Marc Baldwin, director of marketing for Exhale Brands. "Our caviar is layered. The flower is in the center so when you break it up, you can see the quality of each product used—a thick solid layer of concentrate, which is then rolled in top-quality kief, hash, or more concentrates, depending on the style of caviar we produce for that particular batch."
No matter how you divy this up, the dose of THC it provides (ours tested at 64.62 percent THC) is strong, potent and effective for myriad ailments. Caviar is recommended for high-consumption patients or for those who are looking for "a little that goes a long way" experience. Use your fingers to break up the powdery, oily texture and then smoke in a glass pipe.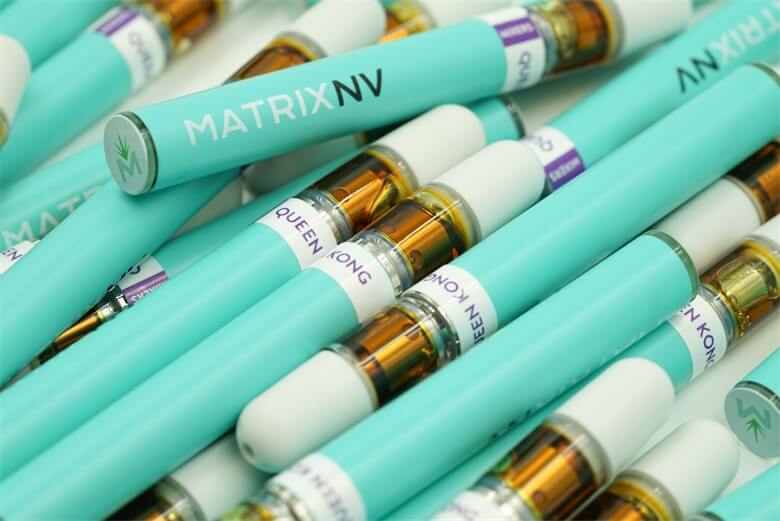 Matrix NV Disposable Vapes in ChemDawg 4 and Green Apple
Taste, quality and consistency are the three principles under which Matrix NV is changing the game in 2019 with its line of vape products. Add in some fancy intake technology and these devices are what you should have in your pocket or purse.
"Our disposable has been designed with four intake holes that allow our oil to flow easily into the coil making for long, powerful hits," says Matrix's Scott Luehring. "Not only are they easy to carry around, but they also have some of the best oil in Nevada inside them. With only all-natural cannabis terpenes, you can be sure that your oil is 100 percent cannabis, and free of any chemical solvents or food-grade terpenes."
If you favor an indica-dominant hybrid, reach for Matrix's Chemdawg which will calm you all over, ultimately relaxing the body. But first be prepared for the burst of mental ingenuity that comes over you right after smoking. A heavy hitter at 83 percent THC, the taste is akin to a citrus forest with lemon and pine resulting from a terpene mix of limonene (5 mg) and b-myrcene (5.5 mg).
"Our disposable pens come in a variety of strains that are sativa, indica, sativa-dom or indica-dom," he says. "We are also one of the only companies we know of that does exclusive mixers combining two of our oils into a new strain," Luehring says. "The combination of the two oils creates a unique cannabis experience that we are proud to have."
For its refreshing flavor, the Green Apple mixer, at 83 percent THC, is a delightful, crisp smoke that will carry you through the morning and into your day's activities without missing a beat. And for sports fans Matrix recently introduced the Kings Kush+Do-Si-Dos=Knight Raider—an homage to the Vegas Golden Knights and future Las Vegas Raiders.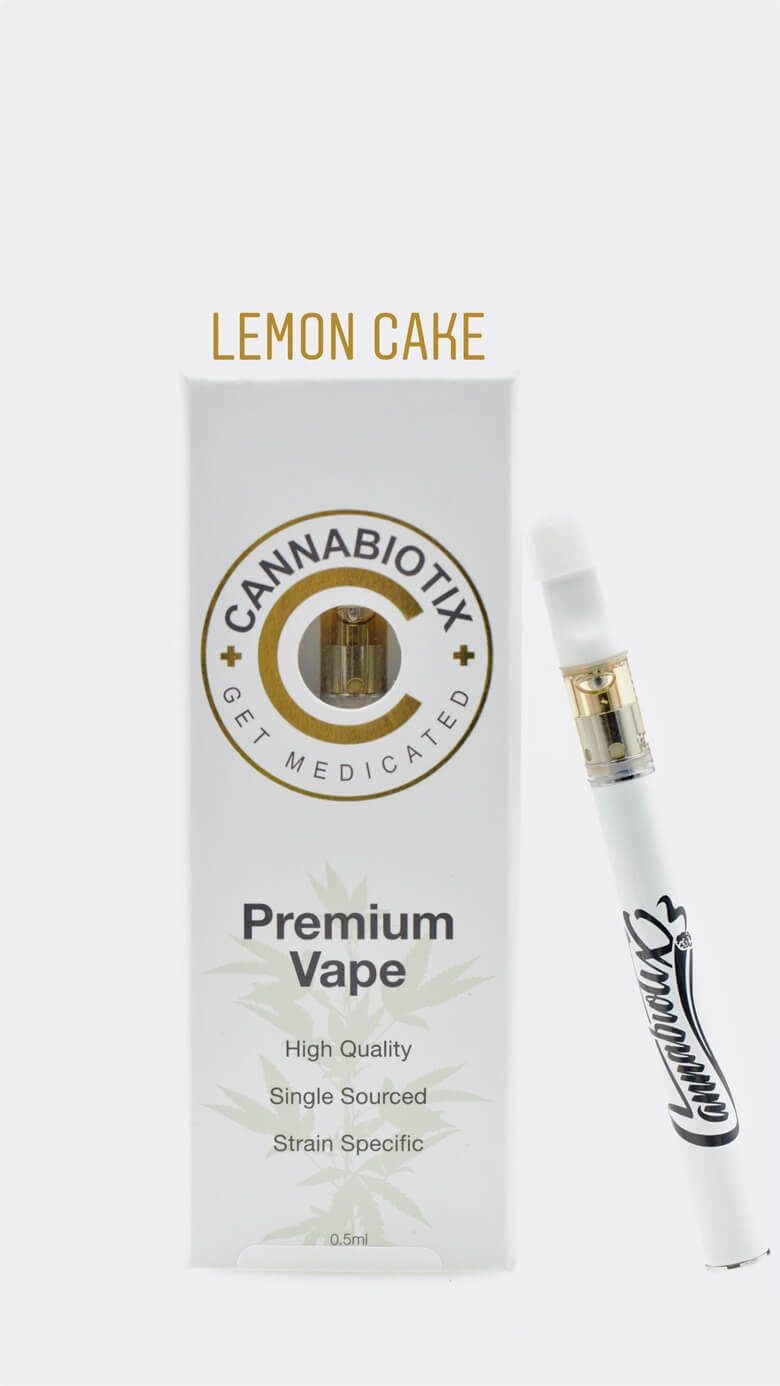 Cannabiotix Kush Mountains flower and Lemon Cake vape cartridge
In 2019 Cannabiotix is planning to focus it lens on two products—which if you haven't tried, they should be added to your medicinal roster immediately. Exclusive to Cannabiotix and Las Vegas, Kush Mountains flower is high potency at 30 percent THC, and, as a result, is also in high demand. Tasty and strong, Kush Mountains was bred by crossing White Walker OG with Blue Flame (the Blue Flame being a cross of White Walker OG and Thin Mint Cookies). Tried and true smokers who favor indica will love this strain.
"Kush Mountains has dense frosty diamond shaped flowers that are rich with deep purple hues and have heavy kush and candy flavors," says Cannabiotix's Megan Little. "Kush Mountains is more of an afternoon and evening smoke with its indica dominant characteristics. A sedative and relaxing, but not overly couch-locking, Kush Mountains is great for after work or days off." Proprietary is what Cannabiotix is all about—and because of exclusive breeding and cultivation they control every detail to the highest possible standards. "When breeding, we always try to choose our top performers from our stable of genetics to cross with. By starting with the highest quality input, we help maximize our chances of breeding the highest quality crosses," Little says.
Revolutionary for vape enthusiasts, the Lemon Cake vape cartridge is developing a sweet following. Introduced in late 2018, flavor is superb, THC tests at 77 percent, and true to its name gives a clean pull on every puff. "The Lemon Cake vape was not designed solely after a cannabis strain, with that being said the name alone brings in a different demographic of customers who would like to stay away from smoking 'cannabis.' Whether it's for personal reasons, family or work; it allows them to try something new," Little says. "With Lemon Cake's two highest terpenes being limonene and ocimene, this vape gives you that nice, sweet, somewhat citrusy flavor on every puff. The consumer has an elevated stress-free feeling throughout the day. It is by far a great day-use vape pen." Little's mom even loves it. "Fun fact: it is the only flavor my mother has ever been even somewhat enthused about," she says with a laugh.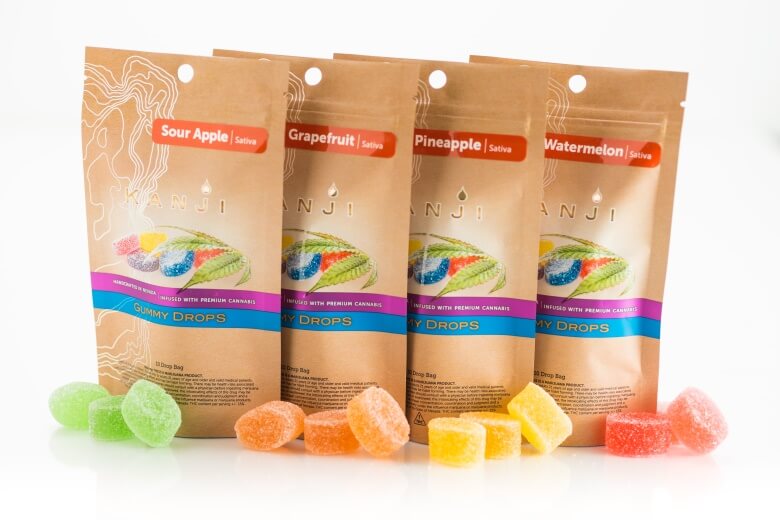 Kynd Kanji Gummies
"Kanji gummies are a game-changer for edibles because we nailed what the market is after—an effective, generously-sized treat that's so damn good," says Kynd COO Stacy Castillo. "Our gummies are the perfect combination of mouthwatering flavor and efficacy. We're offering them in indica, sativa, hybrid and CBD."
Depending on the effect you are looking for, there is a gummy for that. With the hybrid, expect heady tingling; thanks to the indica it's all about relaxation; the sativa will get you in the mindset to focus; and CBD provides healing and pain relief. "The common denominator is that these consumers prefer edibles as their method of consumption," says Castillo.
"Taste, obviously, is critical, and we spent ages choosing and then perfecting our pineapple, grapefruit, watermelon and sour apple flavors." Castillo says, who offers a nod to Kynd's own Willy Wonka. "We're so proud of our confectioner. Andy is an absolute candy genius, and his secret recipes are the proud result of tons of burnt sugar and a lot of hard work. He knows firsthand that variables affect everything in the world of infused candy making, and he's personally ensuring that every piece of candy with Kanji's name on it is perfectly dosed and hands-down delicious."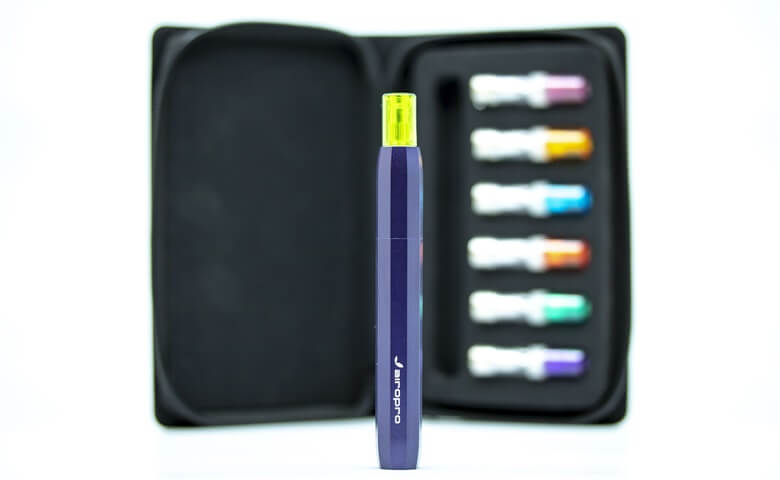 AiroPro Vape Pen, The Apothecarium
A vape is a vape is a vape? Not anymore thanks to AiroPro. Delivering three times the vapor, AiroPro is redefining the category with its technology, its look, and its strains. "When most people grab a vape pen, they are looking for a convenient way to get a stronger effect, whether it's getting that extra boost in the morning for your workout or relaxing after a hard day's work," says Hailey Stone, marketing coordinator for The Apothecarium. "AiroPro vapes are the most optimized vaporizer to date in the world of cannabis—with their 20-second cutoff point for their breath activated system, they can provide the closest experience to dabbing high quality concentrates in a closed system."
The Apothecarium carries sativa, hybrid, indica and CBD AiroPros in Berry Gelato, Blue Dream, Bubba Kush, Buddha's Smile, Green Kush, GSC, Jack Herrer, Midnight Moon, Mountain Mist, Night Rider, Northern Lights, Oz's Orchard and Sunset Sherbet. "Most vapes on the market are typical C-Cell 510 thread vapes, and while those are the most popular style, they are prone to malfunction and don't let the cannabis effects shine," Stone says. "The AiroPro vape systems provide a powerful, and flavorful hit, every time."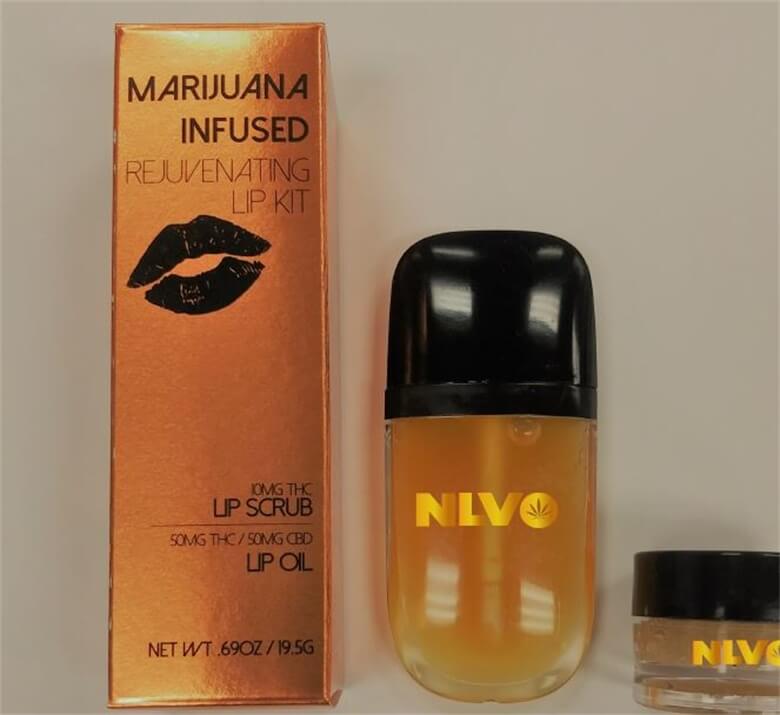 NLVO's Marijuana-Infused Rejuvenating Lip Kit
Dry lips are a way of life when you live in the desert. NLVO solves this problem with its new-to-market Lip Kit, a multi-step process that makes your kisser more kissable. First, apply the gentle and exfoliating lip scrub. Next, lather your pucker with a 10 mg dose of pure CO2 extracted cannabis oil for a hydrating and relaxing effect.
"After you have scrubbed your way to smooth, youthful lips, keep them feeling that way by following up with the Lip Oil," says product formulator and developer Portia Hornick. "Dosed at 50 mg of both THC and CBD, conditioning, vitamin rich moisturizers are the perfect formula for silky smooth lips."
The two-in-one high-potency topical—at THC 50.5 mg and CBD 56.7 mg—makes it a hit. You might also be tempted to lick it off because it is made of natural, sweet, edible ingredients that also includes peppermint oil and 693 mg of Eucalyptol. "Our goal was to create a luxury lip care product using the finest ingredients, including THC and CBD for the everyday or occasional cannabis consumer or someone just wanting to try it out," Hornick reveals. "They are for someone who appreciates luxury skin care products and cannabinoid benefits."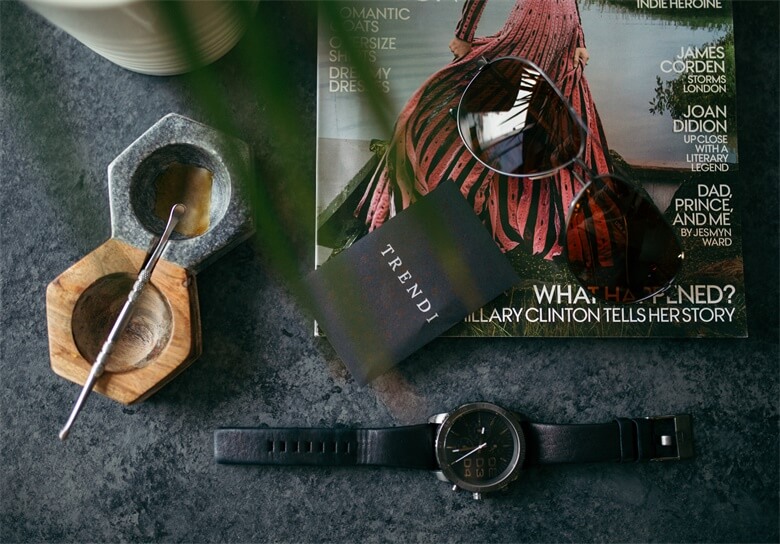 Planet 13's TRENDI
Hot on the heels of opening its mega dispensary this fall, Planet 13 brings Cherry Diesel TRENDI to the ever-trendy vape market. Small, streamlined and easy to carry, TRENDI represents the next generation of package design for disposables. "TRENDI specializes in expertly crafted cannabis products that create the trend, not the other way around," explains Planet 13's Brandon Zimmer. "Utilizing cutting edge technology and a unique visual approach, we are able to deliver an exceptional product that people would be proud to carry, giving customers that luxurious, extraordinary and prestigious feel. This is the perfect accessory for someone who is always on-the-go."
Cherry Diesel combines Cherry OG and Turbo Diesel into a sweet-smelling and motivating hybrid strain that will lift spirits and put pep in your step at 71 percent THC. What's inside—THC distillate and cannabis derived terpenes (6.33 mg terpinolene, 2.17 mg cis-ocimene, 2.1 mg b-myrcene, and 1.0 mg d-limonene)—is just as good as the premium hardware on the outside.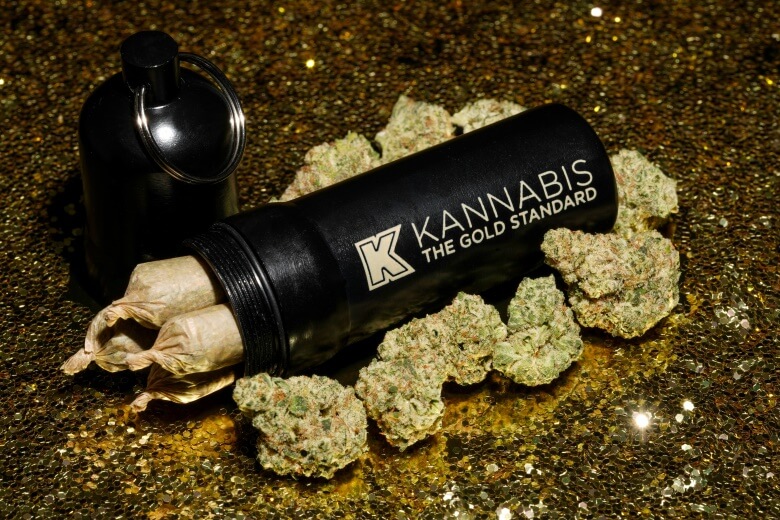 KANNABIS Mini Ks, The Grove
Looking for a best-in-class joint to take with you everywhere? Reach for KANNABIS Mini Ks, four half-gram pre-rolls that are a hybrid strain of Gorilla Glue #4. Mini Ks are great for those on-the-go because of the packaging—a functional case that is a large, indestructible, metal, airtight/waterproof keychain that can be refilled or used long after the pre-rolls are gone—the goods stay fresh, allowing the medicinal benefits of the flower to shine.
"This strain was developed by GG Strains and leaves the user with intense euphoria and relaxation," says TJ Hoven, general manager of The Grove, of the strain that is a cross of Chem's Sister with Sour Dubb and Chocolate Diesel.
This strain is both relaxing and stimulating and alleviates pain of all types including everything from muscle cramping to chronic back and neck pain. If you have had a long day and need to fight off insomnia due to stress, Mini Ks can assist with that.
"GG #4 is one of the best strains in Las Vegas. High levels of caryophyllene give it the distinct peppery smell and taste, accompanied by hints of citrus from limonene, make this an energetic powerhouse sure to knock your socks off," says Mike Howard, head grower for KANNABIS, who adds, "GG #4 is not recommended for the novice consumer with THC levels routinely hitting between 27 to 30 percent."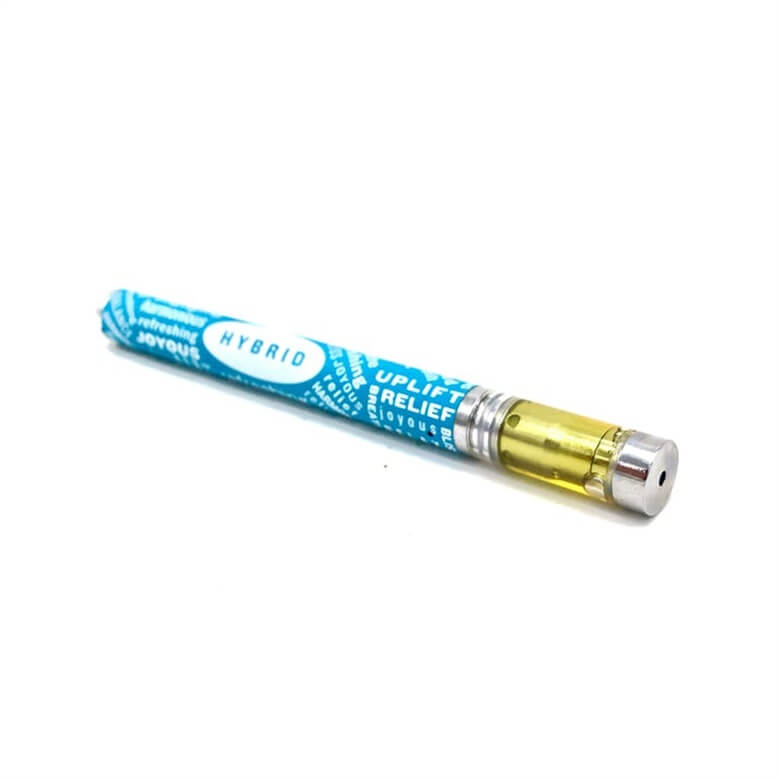 Evergreen Organix Black Label Flav Pen
As we approach 2020, the advancements in the cannabis industry are staggering. Leading the charge, Evergreen Organix' new Black Label Flav Pen tops out at a mind-bending 90 percent THC. "The high THC means that users can get a potent effect, especially for those with high tolerances," says Evergreen Organix' Jillian Nelson, who notes the Black Label Flav Pen doesn't just offer high-blend kicks. "The high THC percentage is a great attraction for many consumers, but the flavor and terpene profile of the Flav brand is unmatched. Flav uses proprietary terpenes that leave users with powerful strain effects and ultimate flavor. Each pen is different based on its strain but can offer a wide variety of indica, sativa, and hybrid effects, from deep relaxation to high energy."
Offering debut flavors that include Tropical Trainwreck, Blue Dream, Strawberry Cough, and Jack Herer, this mega-THC pen is perfect for discreet, high-potency dosing. "It is great for new users because vaping is very controlled and allows [one] to build a high to their comfort tolerance, but experienced users love Black Label Flav products for their high THC levels," adds Nelson.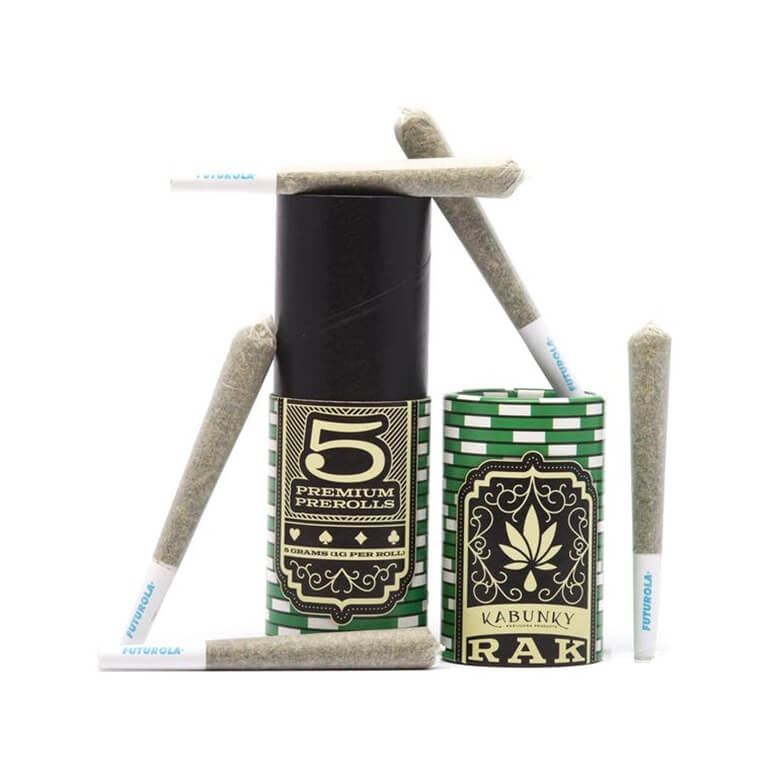 Kabunky's RAK Pre-Rolls
From a staple in Nevada's cannabis consumption arena comes a truly commemorative treat. Kabunky's RAK product combines five 1-gram premium pre-rolls cleverly packaged in a tube reminiscent of a stack of Vegas gold—chips, that is. These chips can't be exchanged for cold hard cash, but they can definitely elevate your day almost as much as winning a stack of RAKs. The sativa pre-rolls feature the Laughing Laughlin strain, a shout-out to Vegas's second cousin. At 28 percent THC, it will have you laughing your way out of dodge with its pungent, spicy, rich flavor and instantaneously mood-lightening effects with a terpene mix of humulene (1 mg), terpinolene (3.8 mg), and caryophyllene (2.3 mg).
City Trees' 750 mg THC Blue Agave Tincture
The next wave of cannabis infusions is upon us thanks to products like City Trees' 750 mg THC Blue Agave Tincture. For a totally new way to get your dose of medicine, try this liquid in a cocktail or mocktail. City Trees' Blue Agave tincture can be taken orally, by itself, or added to any beverage. It can also be used as a substitute sweetener, just like regular agave syrup.
"This is one of the strongest ingestible products in the Nevada market," says City Trees' COO Don Decatur. "With recreational edibles limited to 100 mg, some consumers cannot get the relief they need. This product delivers a whopping 750 mgs per 2 oz. bottle and provides the user with 60 doses—12.5 mg each."
We find it totally satisfying because of its even effects that dance right on the strong hybrid/indica line. The tincture is for those who use cannabis frequently and who may have been dosed out of other lower THC-potent varietals.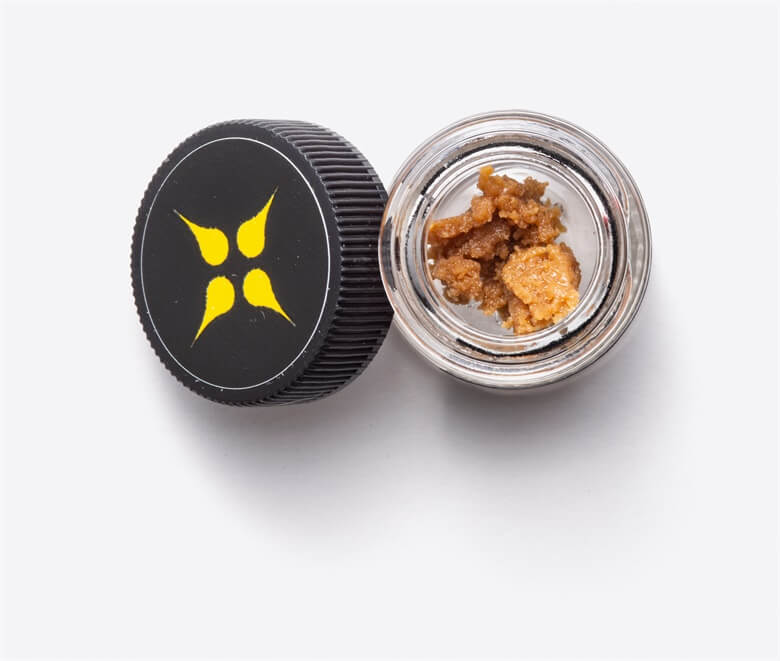 Remedy/TerpX's GG#4 Cured Resin Crumble
Recently, there have been many innovations in terms of flavor and texture in cannabis. For those in pursuit of both, Remedy/TerpX proffers its GG#4 Cured Resin Crumble, which originates from three parents: two sativa and one hybrid—Chems Sister (sativa), Chocolate Diesel (sativa) and Sour Dubble (hybrid) that were crossbred.
"People will be reaching out for this strain for its soft crumble texture that's easy to dab and its amazing flavor profile," says Thomas Supp, production manager at Silver Sage Wellness. "GG#4 has always been a go-to for flavor chasers. There is something about its gassy pine profile that attracts all."
At 77 percent THC, expect to feel this immediately upon smoking as it first brings on a burst of energy and then a pleasant melt from head to toe. This strain is characterized by waves of relaxation that take you deeper and deeper into the void. Drift away into a movie or a book, or just fall into slumber.
For those with arthritis, Supp says that at its percentage of caryophyllene (19.6 mg) it has amazing anti-inflammatory properties. "Limonene at this percentage (10 mg) will definitely stimulate your nerves and help reduce your stress," he explains. "With what we know about the medicinal benefits of limonene you can ensure at this amount it's helping to boost your immunity and helping your body stay healthy." GG#4's humulene content at 5.79 mg, combined with limonene, "has been known to create a sense of urgency or paranoia but it shall pass and the intoxicating effects of the two will leave you pleasantly medicated," says Supp, who notes humulene has great anti-cancer, anti-inflammatory, anti-pain and antibacterial properties and has also shown to be a good appetite suppressant.
Select Elite Weekender pen
Setting trends in the vape category, Select goes a step above with its Select Elite Weekender pen. With no accessories required, this is the ideal product for someone who needs fast relief while traveling. "The Weekender is a game-changer because it's the perfect product for Las Vegas' tourist market," says Select's Jordon Rahmil. "Many consumers will come to the city eager to try a vaporizer pen, and this product is an on-the-go disposable option for those who aren't ready to purchase a full battery and cartridge."
Loaded with Select Elite oil, this product is ideal for the weekend warrior and contains about 90 puffs of activated, broad-spectrum cannabis oil. Ranging from 80 to 90 percent THC, there are three varieties available and each caters to a different type of patient. For those looking for an upbeat, tackle-the-day vibe that will keep you focused and engaged, try the Strawberry Cough with an essence of sweet berries. Expect strong mental clarity and lots of energy within minutes of smoking. The Lee Roy is ideal for the end of the day and is a great way to de-stress and relax. This indica has a sweet, pungent, berry flavor as well and is lighter in THC than the Strawberry. For the best of both worlds, fire up the Blue Thai hybrid and enjoy the flavors of earth and wood. Smoke and feel yourself both elevated and grounded at the same time in waves of feel-good relief.