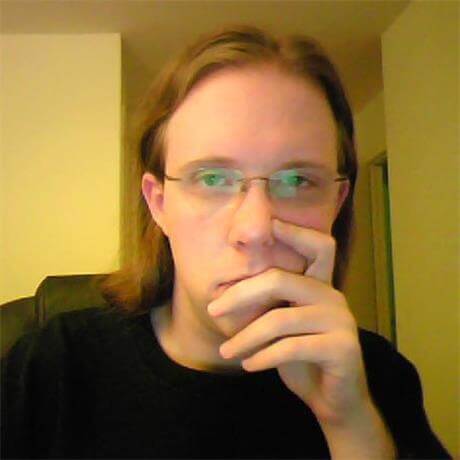 Josh Bell
Nov 02 2018 . 5 min read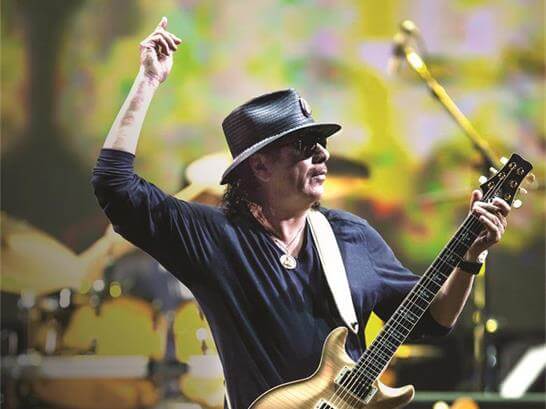 Photo: Erik Kabik
On a Friday night in September, even in the midst of both the Life is Beautiful and iHeartRadio festivals, the House of Blues is packed for the latest show in Santana's ongoing Las Vegas residency, which began in 2009 at the Joint at the Hard Rock Hotel before moving to HOB in 2012. On the surface, legendary guitarist Carlos Santana doesn't seem like a prime candidate for a Vegas headliner: He may be a well-known classic-rock figure, but he doesn't have an extensive catalog of massive pop hits, and he's not a showman like fellow Vegas-resident classic rockers Rod Stewart and Elton John. During the nearly two-hour show, Santana barely speaks, only taking the mic near the end to thank the audience and introduce his band members, and he frequently defers to those fellow musicians, granting them lengthy solo spotlights.
But Santana also inspires obvious enthusiasm from dedicated fans, and even during the show's many extended instrumental jams, the audience is engaged and attentive, proving that it's a smart move for Santana to let his guitar do the talking. Santana's guitar skills remain unparalleled, and he's been one of the best guitar players in rock for more than 50 years. The HOB show opens with video footage of Santana at Woodstock, giving a sense of just how long he's been bringing his Latin-infused rock music to rapt audiences.
The set list covers various phases of Santana's career, from '60s-era hits (and perennial classic-rock radio favorites) "Black Magic Woman," "Oye Como Va" and "Evil Ways" to pop-oriented singles "Maria Maria" and "Smooth" from the massively successful 1999 guest-star-packed album Supernatural. The band also serves up cover songs including John Coltrane's "A Love Supreme," Peggy Lee's "Fever" and a funky take on John Lennon's "Imagine" featuring vocals by drummer (and Carlos Santana's wife) Cindy Blackman Santana.
It's a fluid and lively experience, with various band members taking on lead vocals and different instruments, as songs transition seamlessly from one to the next, often bridged by those stretches of instrumental jamming or soloing. Santana's band has featured literally dozens of different members over the years, and the current lineup includes some who've been playing with him for decades, and some who've just joined in recent years. All, however, are extraordinarily talented, making the most of the stage time their bandleader gives them. As gracious as Santana himself is in putting the focus on his bandmates, he doesn't hold back on his own guitar heroics, and every time he breaks out a solo, it's a highlight of the show.
Although Carlos Santana was born in Mexico and grew up in San Francisco (where he put together the original lineup of Santana in 1966), he's become increasingly at home in Las Vegas since first launching his residency in 2009, and these days he's pretty much a full-time resident. "Cindy and I like to take beautiful drives up to Red Rock and also go to the dam," he told the Las Vegas Sun in September. He's collaborated with local charities including Three Square and the Boys and Girls Club and he has an ongoing relationship with fellow Vegas local Andre Agassi's Foundation for Education. He's also a big fan of Cirque du Soleil's Michael Jackson One (which performs at Mandalay Bay just across the casino floor from the House of Blues) and local restaurants Bachi Burger and Mastrioni's.
And, of course, he's a longtime marijuana advocate, which isn't exactly surprising for a rock star who emerged out of the Haight-Ashbury scene in San Francisco in the 1960s. "It's a gift from heaven to human consciousness for healing and for awakening—and to stay awake from the nightmare of separation. I would say it's the key factor to help humans use divine reason," he told High Times in 2017. In 2009, he used an interview with the Associated Press to plead with then-President Barack Obama to legalize marijuana in the U.S. "Legalize marijuana, and take all that money and invest it in teachers and education," he said. "And you will see a transformation of America." Obama may not have listened, but since the legalization of cannabis in a number of states, Santana has continued to voice his strong opinion.
Santana has always been deeply spiritual, and his marijuana advocacy is an outgrowth of that spiritual practice. In 2016, he launched his Santana Smooth brand cannabis inhaler at Marisol Therapeutics in Colorado, making his connection with the cannabis industry official. "We want to affect consciousness with healing and giving people a better quality of life physically and hopefully psychologically," he said at the launch event. "It's time for the collective world to wake up and know the difference between medicine and drugs."
The serenity that Santana gets from his spiritual practice and his cannabis use carries over into his live performances. On stage at the House of Blues, he's dressed all in white, with a shirt covered in colorful designs spelling out words like "joy," "peace" and "love." For some products of the '60s, those ideas have become outdated, but Santana only gets more invested in them as time goes by, and more determined to bring those messages to the people. Asked by the Las Vegas Review-Journal in September about a possible end to his Vegas residency (which he recently extended into 2019), the 71-year-old had no interest in scaling back. "People ask me about retiring," he said. "Shoot, man. No. I want to do even more concerts."
An Intimate Evening With Santana: Greatest Hits Live returns to the House of Blues November 2-4, 7, 9-11.