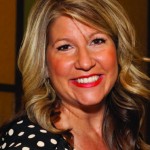 Beth Schwartz
Mar 03 2020 . 6 min read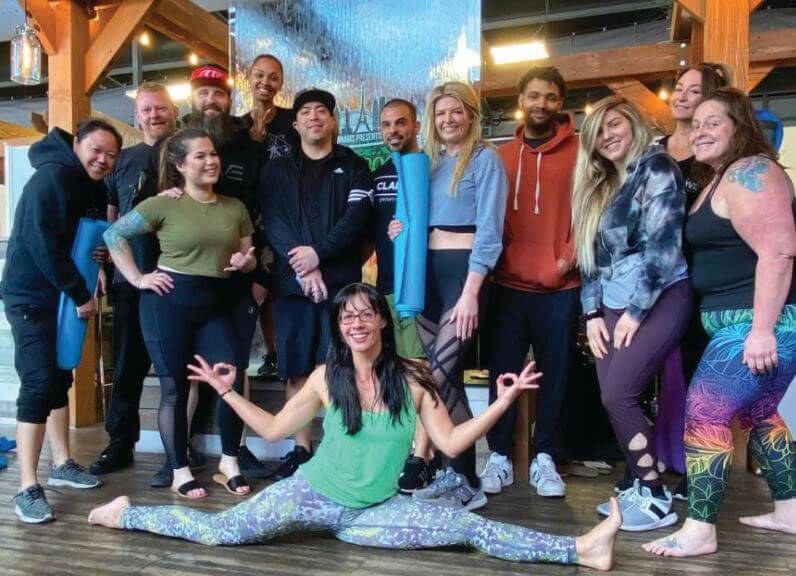 One of the more prevalent myths that seems to cling to cannabis like muscle to a tendon is that smoking marijuana makes you lethargic and lazy. Sure, that's a possibility. If you smoke an indica, then you're probably "in da couch" for the duration. But if instead you reach for a sativa or hybrid, chances are you become focused, alert and have unlimited energy to get plenty done whether that involves an exercise routine or just ticking things off your to-do list.
Joe "Niz" Nisivoccia has not only experienced the latter but has turned it into a mantra for his fitness routine. The 32-year-old works out six days a week between an hour and an hour-and-a-half each time and cleverly refers to his zeal for fitness in combination with cannabis as I Puff Tuff.
"When I smoke, I am focused on my workout. It [cannabis] really allows me to focus on me and get into my zone. Sometimes I will do a dab in between my workouts and that allows me to just keep going, allowing me to do up to an hour and forty minutes of cardio," says Nisivoccia, who has always used cannabis as part of his fitness regimen.
"Since I was about 17 or 18, I started smoking before my workouts," explains Nisivoccia. "I used to compete. I did men's physique. I've done three fitness shows, I won first place in two of them. I have smoked heavily before every workout and during my workout. To me it doesn't affect me any differently to where it makes me lazy or tired, it just more so makes me—it takes that bitching factor out of your head where you put aside internal dialogue like 'oh I'm tired,' 'I don't wanna go,' or 'I don't feel like staying.' You just don't think about the stuff that you have to do."
Nisivoccia found out firsthand one of the biggest misconceptions about cannabis has allowed him to get in the zone much faster. "A lot of people don't understand that cannabis is not really something that always puts people down or makes them lazy. A lot of times it helps them focus. I had ADHD when I was growing up to where I had a lot of energy that I didn't know how to funnel it correctly. Working out gives me that ability to burn off this energy and be more of a focused person to where I can run around all day long and put out fires and solidify sales and build relationships," explains Nisivoccia, who works in sales for cannabis brands that include Summa, Trust CBD, Virtue and Reina.
About a year ago Nisivoccia's enthusiasm for both working out and cannabis led to his exercise mantra. "I Puff Tuff is a statement where people declare they use cannabis before, during or after their workouts," he explains. "I just started saying it and then I made an Instagram [ @ipufftuff] for it where I would post my workouts. I was tagging people and they were posting it and it was creating traction."
Over the last several months the I Puff Tuff movement has grown organically without Nisivoccia doing much to foster its viral popularity. "It's more of a statement of like we aren't lazy, and I want to break that stigma that people who smoke are. If you smoke and you work out and you tag it, I repost it. People thought it was catchy. And it just caught on."
It caught on to the point that in September the first I Puff Tuff group hike took place at Red Rock National Conservation Area. "It was a lot of industry people and people who just smoke cannabis. We are all coming together and meeting each other and helping each other," notes Nisivoccia, who emphasizes, "we are bringing the community together over the common denominator of working out."
In January another group hike was held in Reno. And last month, I Puff Tuff devotees assembled at NuWu Cannabis Marketplace for a cannabis yoga event called Stretch Sesh which involved two 45-minute sessions with a 30-minute break in-between for a trip to the Tasting Room to do a dab and bong rip. Eventually Nisivoccia wants to set up group training sessions that are boot camp style with trainers at parks.
But you need not worry if your fitness is somewhat flabby. "The whole thing with I Puff Tuff is I didn't want to appeal to just super-fit people. If you can roll up a joint and go walk your dog, then you can do I Puff Tuff because you are doing something active. You don't have to go on a hike or do a super-fit crazy class—just some type of activity. Some people jump rope, some people like to hike or walk their dog...whatever you want to do as some type of activity that aligns with cannabis is I Puff Tuff. I don't want it to be anything too intimidating to where you would have a woman not want to try it because she thinks it's for guys—it's for anybody who wants to work out and use cannabis to assist them with recovery or pre-workout."
This brings us to another important point about cannabis in combination with exercise that Nisivoccia wants to give strength to. "Cannabis helps someone to focus during their workout and focus is the most important thing when working out. When working out you need mind muscle connection to actually stimulate your muscles properly.
"It helps connect a lot of receptors. We all have an endocannabinoid system in our bodies that when we smoke a lot of these receptors are linking to where you are getting better functions throughout your body. So, a lot of times people don't even know it, but your body is going to operate better with cannabis in it."
As I Puff Tuff gains traction and builds upon itself, be advised Nisivoccia will continue to push his healthy mantra as hard as he pushes himself during his daily cardio routine. "The passion for what I do is like a never-ending gas tank. It's just never empty because I am just passionate about what I do," says Nisivoccia. "Now that I am involved in fitness which has always been a huge part of my life and into cannabis too, I'm doing what I am meant to do."