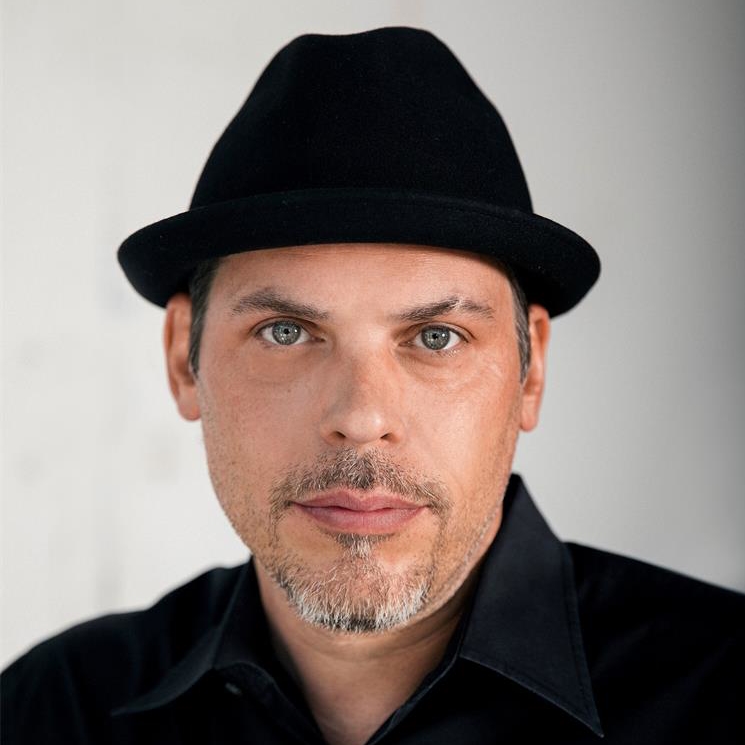 Justin Alexander
Jun 21 2021 . 10 min read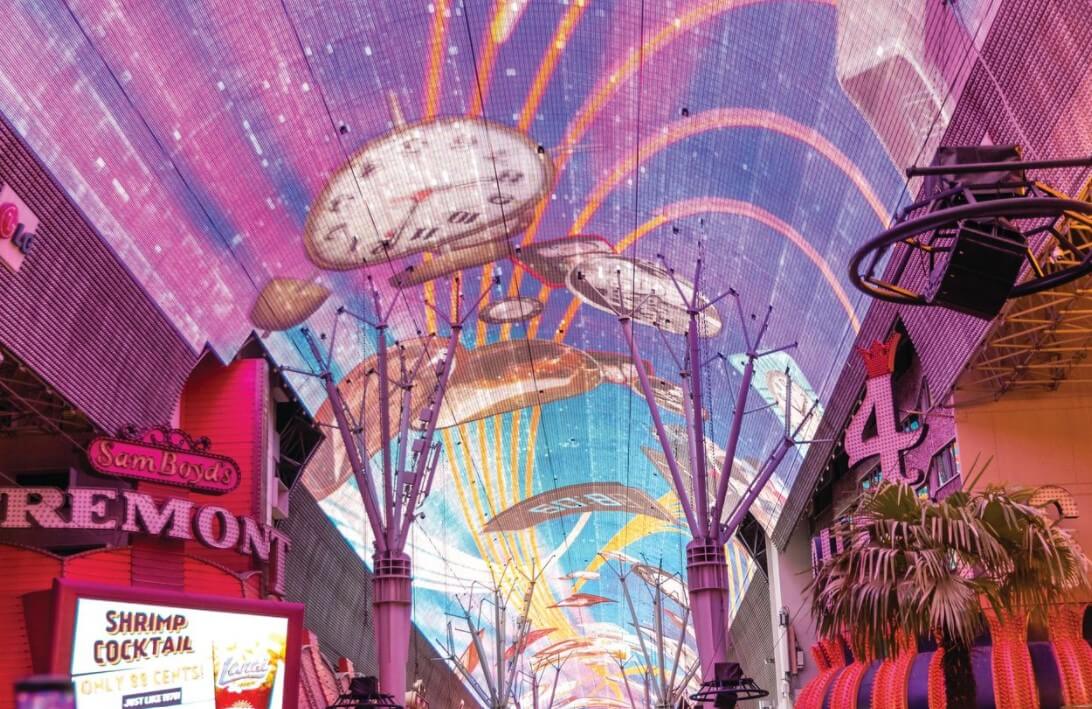 A long with wine and contemplation, cannabis can be added to the list of helpful accompaniments allowing for a deeper appreciation of art. It is well known that immersive art and cannabis go together because you experience heightened sensory perception with both—brighter colors, stronger smells, louder sounds, richer tastes.
Defined as the creation of a world around the person in a way that makes them feel part of and inside of it, immersive art creates something that moves beyond the fourth wall (the space between an audience and performer), bringing viewers into the art and augmenting their reality.
Much like immersing yourself in art, cannabis allows you to fully appreciate the present. The two have so much of a yin and yang relationship that one wonders if the sudden explosion of immersive art experiences available in Las Vegas results from Nevada's burgeoning cannabis scene. Of dueling Van Gogh immersive art shows on exhibit this summer in Las Vegas, art collector and former Las Vegas Arts Museum President Patrick Duffy jokingly told the Review-Journal recently, "The 360-degree immersion perfectly aligns with our cannabis industry. Maybe they are funding it secretly, so you can go to the cannabis store, then go to the attraction."
Whether local cannabis companies did or did not converge in the name of art, we have gathered suggestions of some cannabis products that go with immersive art like a key goes in a lock.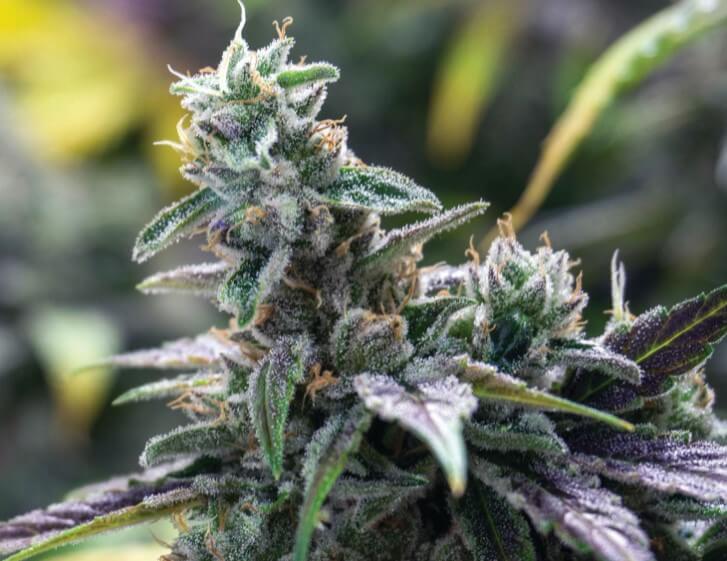 Remedy's 707 Headband flower
With so many immersive art exhibits popping up around Las Vegas recently and transporting viewers into another reality, cannabis can augment and intensify the value of these cultural trips. "Cannabis has always been used to both unwind and spark creativity. With the right strain and terpene profile, cannabis can help you feel fully immersed in a moment, making art of all kinds even more enveloping and enjoyable," says Leslie Vorhees, compliance manager for Silver Sage Wellness/Remedy.
To tackle abstract expressionists such as Jackson Pollock, Jasper Johns and Arshile Gorky, try the deep high that comes from Remedy's 707 Headband flower which assists in helping you shed the stress of daily life and encourages creativity and mindfulness. "707 Headband has a large amount of myrcene, making it a great choice for staying relaxed and easing anxiety. Limonene and linalool complement the myrcene by providing further stress relief and creating an elevated mood," Vorhees says. "Weighing in at 27 percent THC with hefty amounts of myrcene, linalool, and limonene, this strain packs a punch. The high amount of THC and terpenes will keep you relaxed and happy throughout your recreational experiences."
Much like a work of art itself, 707 Headband has a striking nug size and color, earthy scent and smooth smoke. The terpene profile and high THC content make it perfect for recreational activities.
CAMP's Ice Water Live Disposable Pen
As close as you can get to flower in a pen, CAMP produces a full bodied, high-definition experience that makes a great complement to art. Take in Van Gogh with CAMP's Ice Water Live Disposable Pen and find yourself on a journey through a Starry Night. "Your senses are heightened, your mood is elevated, and you find yourself focusing on your experience," says Aaron Nino, CAMP's director of production. "Immersive art is a sensory experience, and our CAMP disposable is all about elevating those senses."
Comparable in size to a pocket lighter, CAMP's Ice Water Live Disposable Pen is a new top-of-the-line vape product. "It has a consistent experience with each use and is created with ceramic technology, which can be safely heated time over time without cracking or releasing harmful elements," Nino says, who adds this solventless disposable features an extraction process that only utilizes ice, water, heat, and pressure.
Reach for a CAMP product with myrcene to increase the psychoactive benefits of THC, ramping up the heady experience and relaxing the body. Grab a CAMP with caryophyllene and linalool to calm social anxiety and help encourage a more pleasant experience. Limonene can increase anxiety, so if you don't enjoy the racy, head feel or are prone to social anxiety, avoid products with that terpene.
"Consuming cannabis helps with staying in the present—it takes us out of worrying about the future and obsessing over the past and helps us just to be. Immersive art is best experienced when you're centered in the here and now, and cannabis aids in helping us get there and stay there. They're a perfect pair—like peanut butter and chocolate," Nino says.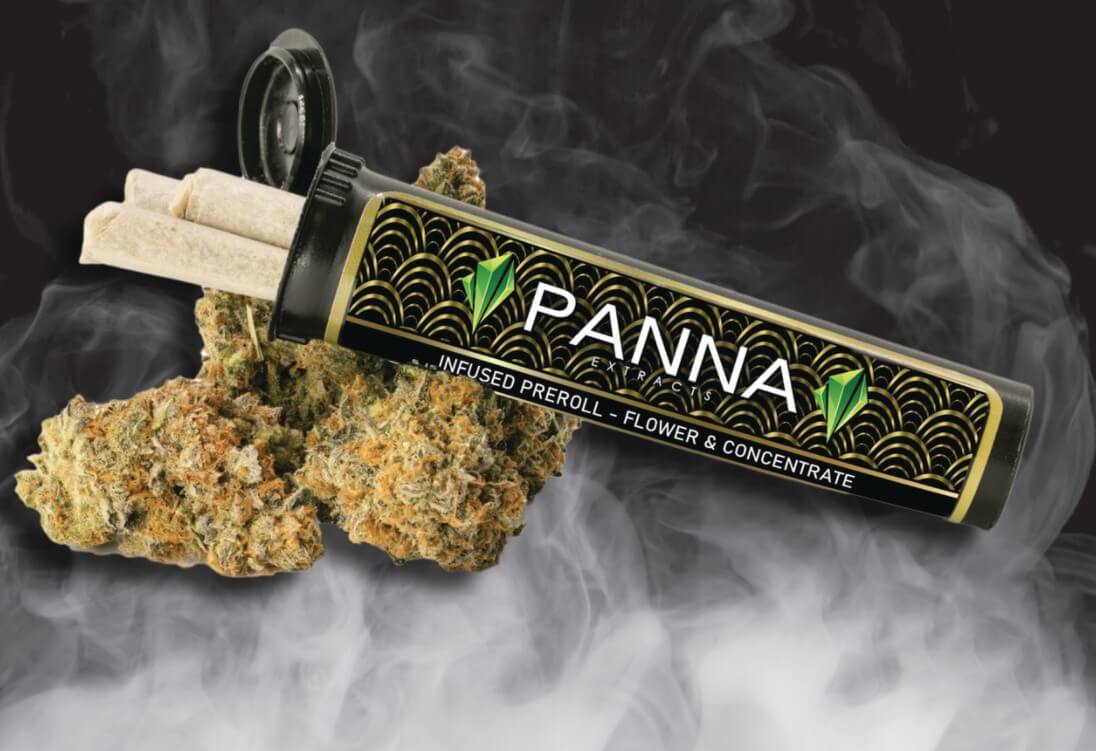 Panna's Live Resin Infused pre-roll
In the mood for a creative, energetic yet relaxing trip through an immersive art experience like Santa Fe's Meow Wolf, where every room is a portal to another dimension? Try Panna's Super Lemon Haze, a blend of Lemon Skunk and Super Silver Haze. This is the first Live Resin Infused pre-roll to hit the market. A very potent joint that will help you both absorb the experience and zone out in a blissful way. Expect a lemon sour flavor with sweetness all around the mouth.
"Super Lemon Haze is a creativity-inducing strain due to the terpene profile present. Energy, ocular effects, creativity, mood elevation, appetite stimulation, anti-nausea, and mental/physical relaxation late in the duration are all at play with this Live Resin Infused pre-roll," says Panna's Rob Wright, noting its dominant terpenes are beta-caryophyllene, terpinolene, humulene, and myrcene.
This is a THC bomb, but you can still function as the feeling is happy and energetic with peppy, uplifting euphoria. The body vibe is light and non-sedating. And much like beautiful art itself, this unique pre-roll alleviates symptoms of depression, mood swings, fatigue, pain, and nausea.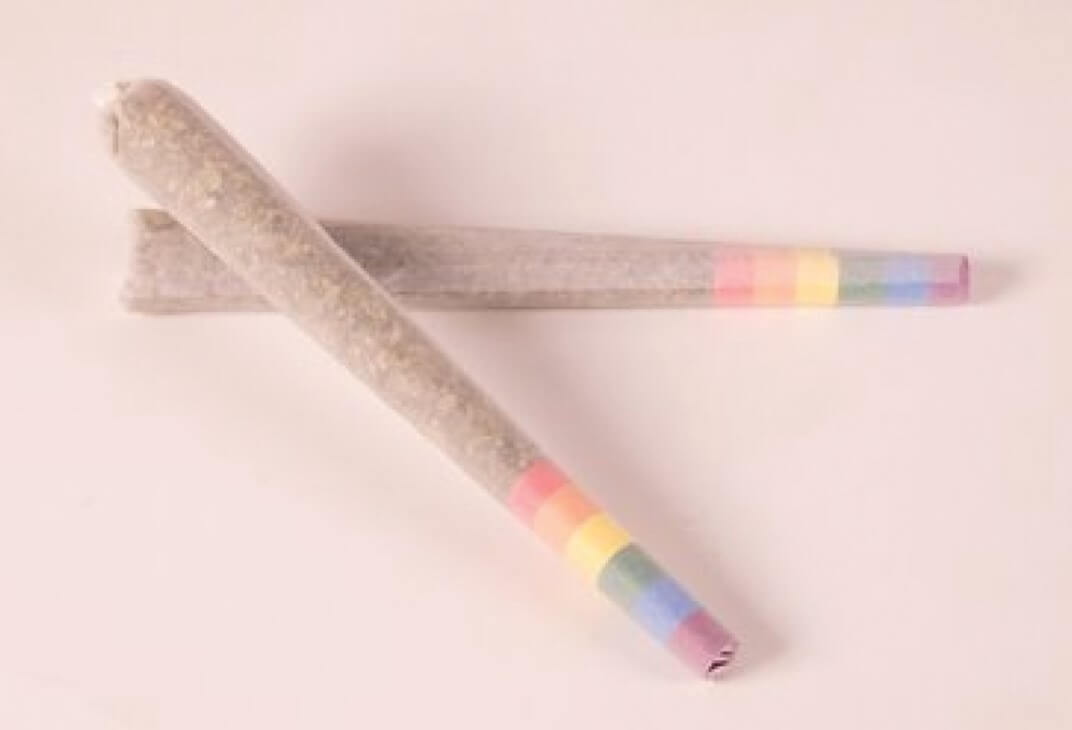 Curaleaf's Pride pre-roll
The experts at Curaleaf recommend preparing for an immersive art experience with a sativa strain pre-roll. Sativas are known for their "head high" and produce an invigorating, energizing effect that can enhance creativity and focus. It's a perfect complement to an immersive audio-visual attraction like Area 15's Museum Fiasco which takes spectators on a journey into a parallel universe using light, sound, and space.
Plus, since June is Pride month, immerse yourself in a full spectrum of color with their Pride rainbow-themed pre-rolls that are available in a variety of strains. "The colors reflect the diversity of the LGBTQ+ community, and the rainbow is often used as a symbol of the community during Pride month and beyond," Curaleaf's Kristen Everhart says. "When you purchase a Curaleaf Pride pre-roll, $1 from each sale goes directly to the OnePULSE Foundation which was established to create a sanctuary of hope following the tragic day at Pulse nightclub in 2016. We are honored to be able to use our platform to give back to the LGBTQ+ community."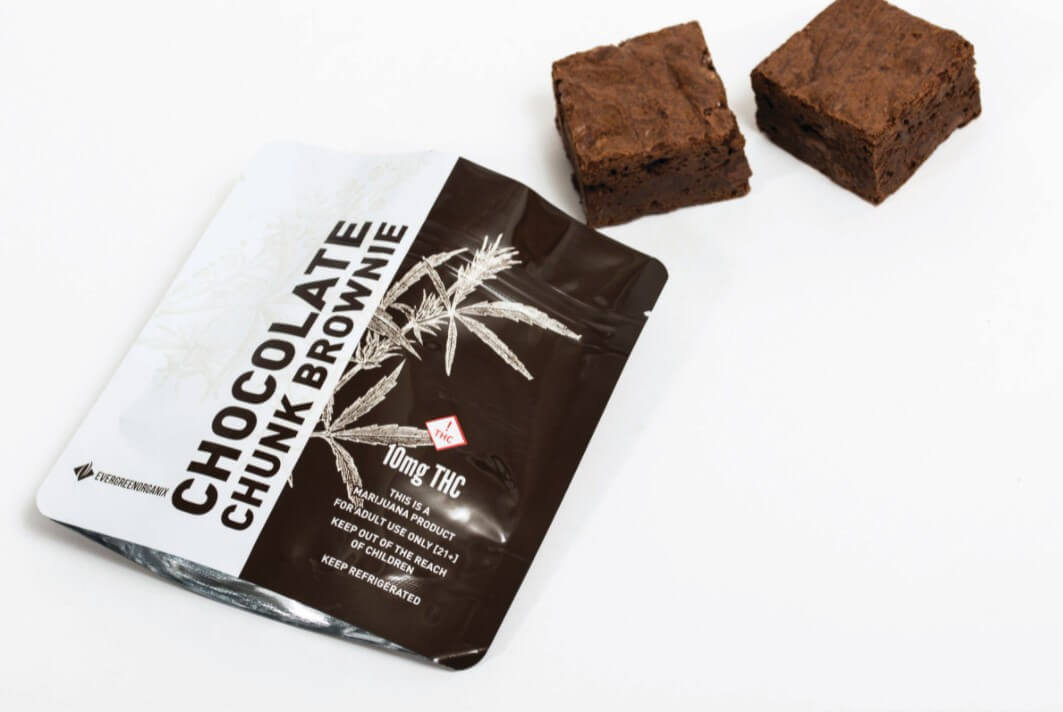 Evergreen Organix Chocolate Chunk Brownie
Cannabis helps to relax the mind and let go, allowing us to be more open to experiences and to feelings of enhanced creativity. While it can't be qualified that cannabis makes you more creative, if you asked a handful of cannabis users, they may tell you differently.
"Having an edible before going to an immersive art exhibit will put you in an hybrid/indica state of mind," says Jerry Velarde, president of Evergreen Organix/Fleur. "Relaxing yet stoney! Art is always more fun with cannabis!"
Velarde recommends eating their most popular baked good, Evergreen Organix's Chocolate Chunk Brownie for such an experience. "Eating an EGO brownie, you will find the cannabutter makes this a little more powerful than products with distillate/oil in them. Edibles are much more intense than smoking flower," says Velarde, whose favorite part of the brownie are its delicious chocolate chunks.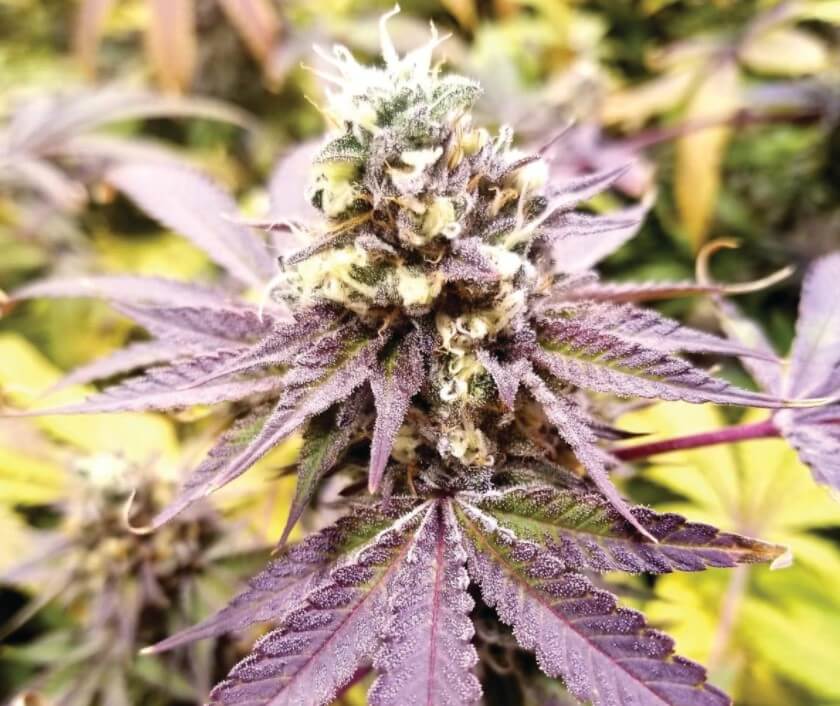 Fleur's Wookies n' Cream
One of the newest hybrids at Fleur, Wookies n' Cream is a flower that helps you immerse yourself in some sweet, sweet art like a Yayoi Kusama Infinity Mirror Room—one of her infinity room installations was on display at the Bellagio Fine Art Gallery in 2019. Currently some of Kusama's work is on exhibit at Museum of Dream Space (MODS) at the Grand Canal Shoppes in the Venetian.
With a terpene profile heavy in limonene and linalool, Wookies n' Cream elevates your mood and allows relaxation—perfect for an immersive art experience like Kusama's. "It won't have you stuck like an indica," Jerry Velarde, president Evergreen Organix/Fleur, says of the strain's terpene mix. "Besides the aforementioned terpenes, myrcene would be great for visiting an immersive art exhibit as it gives you that stoney feel, but not too much or you'll get couch-locked."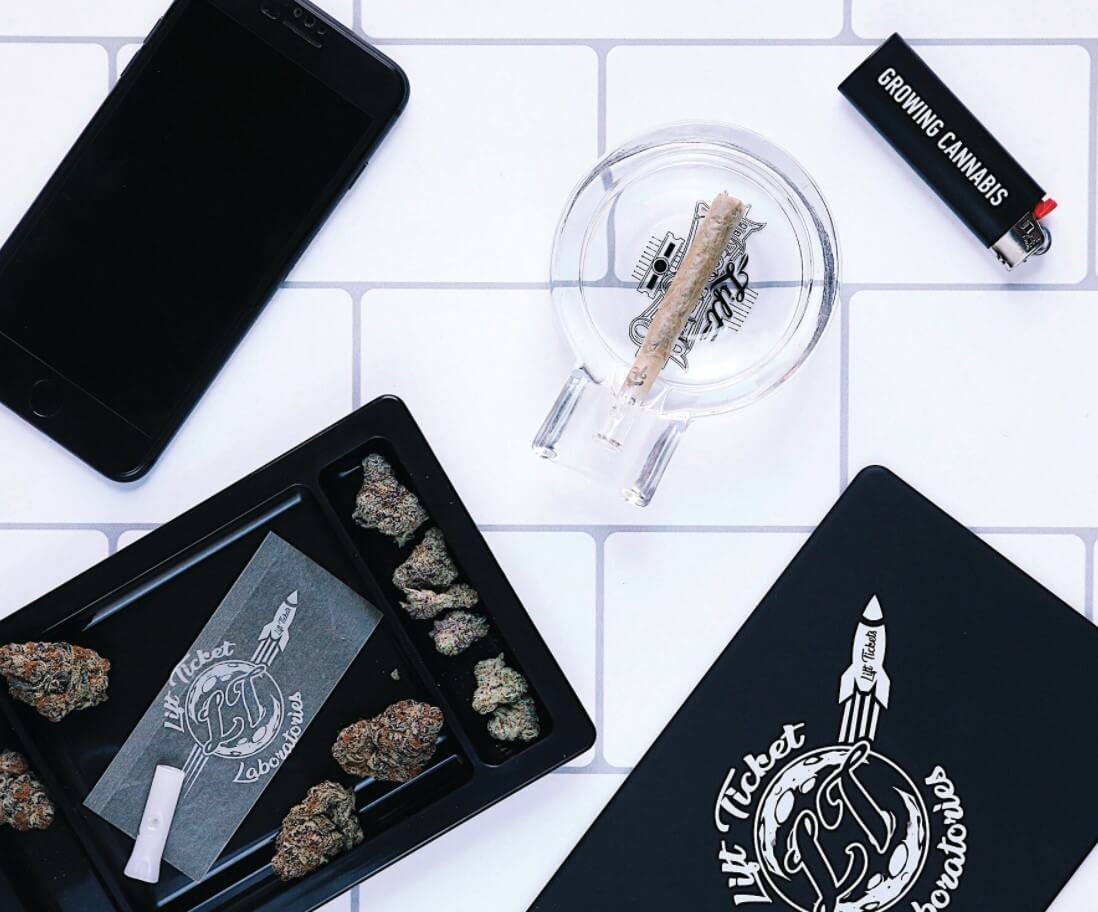 Lift Tickets Infused pre-roll
Lift Tickets has been known as an innovator of products since debuting in 2014. They arrived on the cannabis scene touting the world's first THC-infused rolling paper. "These full spectrum, strain specific rolling papers test at 20% THC and taste like the strains of cannabis they are made from," says Emmet Duffy, founder of Lift Tickets. They are currently only available in California.
For consumers in Nevada, Duffy has plenty of amazing innovations to enjoy. "With new flavors and products hitting the market almost daily, our collection never gets boring," Duffy says, noting his brand prides itself on making the most of cannabis' naturally occurring terpenes. "Being that everyone has different preferences on flavors and desired effects, it's really important to take our time in selecting balanced formulations that suit our individual needs and tolerances."
Because Lift Tickets is focused on taking the calming and relaxing effects of cannabis and creating an entire experience around them, the brand's pre-rolls pair well with the type of adventure that can be had at The Neon Museum, which puts spectators among the city's most iconic signs. "Our products are absolutely perfect for celebrations, creative sessions, weekends and other daily rituals," Duffy says.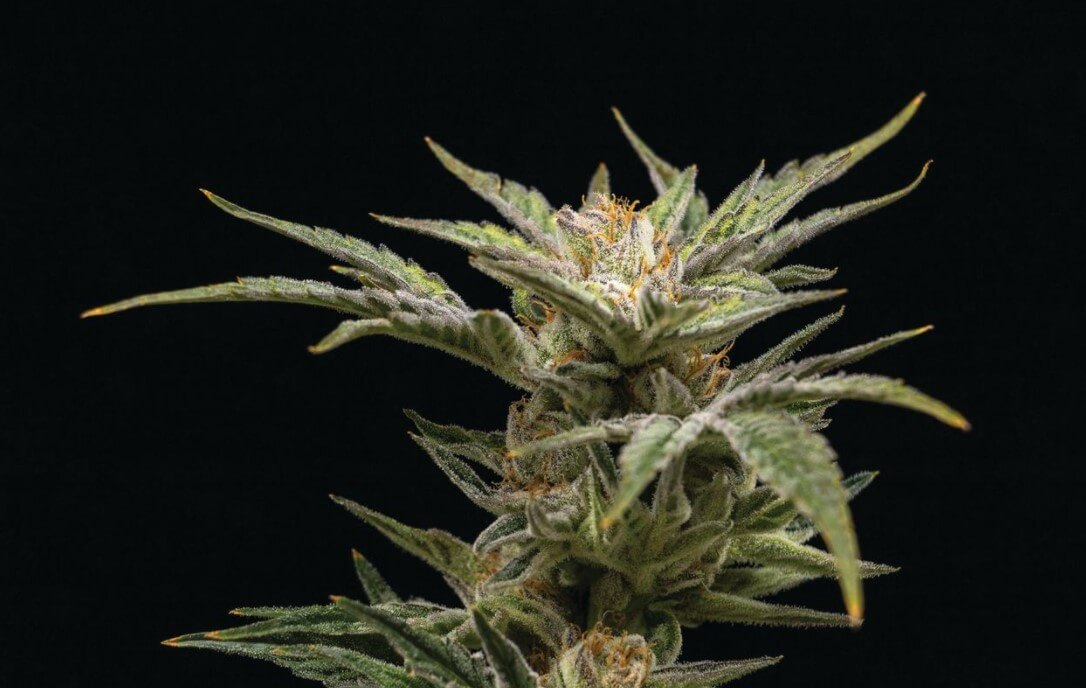 State Flower's Flo White #7 flower
There's nothing better than exploring the city's public art murals throughout the streets of Downtown Las Vegas. The vibrant murals really pop out as the ultimate urban immersive experience, plus being outside is a beautiful thing at this time of year. The best way to enjoy such a lovely art-filled day is with Flo White #7 from State Flower Cannabis.
"Art in general is fun to look at when you consume. It's even more fun when you are immersed in the art itself," says State Flower Marketing Coordinator Hailey Stone. "Flo White #7 has a high level of limonene which is a very uplifting terpene. You'll feel giddy and upbeat which is a great mood for art viewing."
With strains that are more sativa-leaning expect the cerebral effect, making the mind more active. This can lend itself to a more focused and interesting viewing experience. "Terpenes and cannabinoids will always be a person's personal preference, but when looking for more of that heady effect, you'll look for strains that are packed with pinene and limonene," Stone says, noting she personally loves this strain because it keeps her focused and active. "I can wake up on a weekend, enjoy some Flo White #7, and be energized enough to clean and get some chores done around the house."