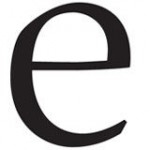 elevateNV
Jun 30 2017 . 9 min read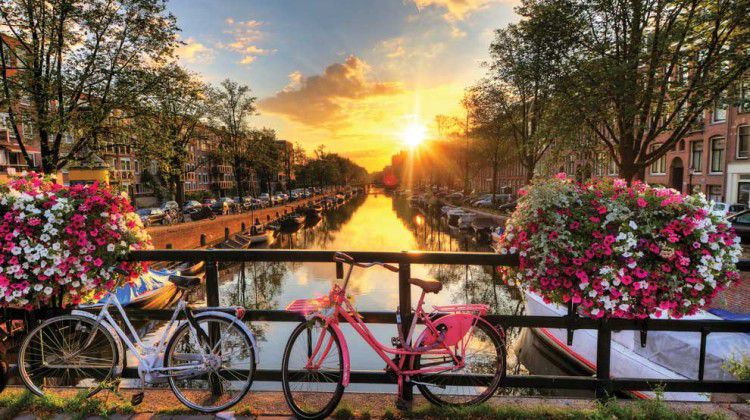 Richard S. Gubbe
Amsterdam is the party city that works within a tolerant government framework, kinda. Sound familiar?
Those who think less government intervention is better need to look at this business/tourism model for the good it brings. But the lack of legal clarity makes it a perilous venture for business owners whose fate could alter course with the winds of political change. Ring a bell?
In the new age of cannabis, routinely Nevada, or more accurately Las Vegas, is often compared to Amsterdam. The parallels between the two cities are as stark as the differences.
It isn't legal there either?
Individual jurisdictions in the Netherlands oversee the sale and consumption of "soft" drugs. No hard drags are allowed in the country and the airport screening, arrest and conviction statistics bear that out. But, to maintain its status in the European Union (EU), the country takes the official stance that all drugs are illegal. But soft drugs are allowed, tolerated and tested.
Where the marijuana actually comes from is everywhere and anywhere. Only five plants are allowed for any one individual by regulation, yet coffeeshops sell far more pot every day than five plants here and there. If everyone in
the city had five plants and sold it to them, it still wouldn't be enough.
Advantage Nevada with its strict oversight of 88 licensed cultivation outlets that are required to lab test. Where the more than 200 coffeehouses in Amsterdam get marijuana and hashish to sell remains a question best left unasked. The hash is usually black and most comes hand-rolled from India and Nepal. The pot comes in through loose borders, or is sometimes grown in shipping containers.
Mokum Smokum
Mokum, a popular nickname for Amsterdam derived from the Hebrew 'makom,' which means 'place,' is a city that consumes large amounts of cannabis as part of daily life. The climate is about tolerance in all Dutch cities that can opt in or out. EU countries must follow the script that all drugs are bad, soft or hardcore, but those of a powdery substance are especially evil. Soft drugs are not culturally in the same class as an opioid in America. Amsterdam does not adhere to the soft drug part of the treaty and no one seems to care. Why? Because it is regulated with treatment options and the populous generally deems it harmless.
Regulation in Amsterdam also includes onsite testing of products. If the THC percentage is on the menu at 27.5 percent, it had better test at that or else the dispensary is closed and a full inventory test takes place. Whereas in Nevada, 11 independent laboratories are licensed to test the state's homegrown cannabis.
The Dutch policy of keeping anti-drug laws on the books while limiting enforcement of certain offenses is carefully designed to reduce harm while still complying with international drug control treaties. This is necessary in order to avoid criticism from the International Narcotics Board, which historically has called all illicit drugs poison. In their annual report, the board has criticized many governments, including Canada, for permitting the medicinal use of cannabis.
No crime dere?
Plenty to do in Amsterdam if you're high on vices. Legalized prostitution, gambling in small and large casinos, alcohol in Dutch bars and marijuana in clubs out in the open and tucked away in alleys. And yet crime is not a major problem; the country limits gun ownership and there are harsh penalties for breaking rules that involve powdery substances.
The only danger of dying in Amsterdam is getting killed by a bike or drinking too much. Or drinking too much and then getting hit by a bike. No murders, robberies or violence in the street. Nary a cab stickup. The largest criminal activity in Amsterdam comes from pickpockets. A robber needs an exit strategy and in Amsterdam there is none (see any map).
Government oversight includes a separation of all vices. Alcohol is served in bars and restaurants, prostitution is literally housed in the famed Red Light District, gambling is allowed only at casinos, and marijuana and hashish are served only in marijuana "coffee" houses. Throw in some sex shops and traditional and nontraditional massage parlors and the place is an adult playground accepted by the local populous. Some people walk down the street and smoke, but most of that is done discreetly in alleyways.
The larger coffeehouses in Amsterdam have one or two guards at the door. The rest of the workers are waitresses, cooks and budtenders. Budtenders are often Americans escaping the bonds of regulation. Most budtenders speak a modicum of English. The coffeehouses are as safe as it gets. There may be cultural differences as to whom the house caters to, and segregation in large clubs often occurs with Arabic cultures.
They put what in their weed?
When you enter many of the coffeehouses, there is a large individual to make sure you aren't loaded or dangerous. No backpacks are allowed in most houses, no drunks, and no nefarious types as deemed by the bouncer. Bars are run by old Dutch families and are for rowdy tourists and coffeehouses are for pacifists.
What is allowed and what should be banned is tobacco. Europeans still consider tobacco non-offensive. Although sequestered somewhat, dispensaries do the unspeakable and mix tobacco and premium flower to make it go further. Yuk. Ask for pure joints when ordering prerolls because the taste is unmistakable. Smoking tobacco should not be allowed in any coffeehouse, and some oblige. Why ruin or negate someone's high with tobacco? Hash is so plentiful that most locals mix it instead of tobacco. Nevada will do better.
You can get anything you want at Alice's
No impaired driving is found; the streets are too narrow in the center of town to navigate. Why bother? Amsterdam has the greatest linked transportation system in the world. With hookups from the airport to anywhere in the region, there is an excelled regional train system and local train/trams that whisk people from place to place. The busses connect to everywhere. The downtown train station is not only a hub for getting place to place with buses, cabs and trams, it is located mere blocks from hotels, shopping, massage parlors, restaurants and countless small and brand-name businesses. The only downside is the maddening and dangerous number of bicycles so those in altered states need to pay close attention.
What it means for medical patients
Dispensaries here don't allow for samples as Amsterdam does. Most coffeehouses allow for trying something before buying a large amount. Also, it gives patients the option of smoking or vaping outside the home, away from the nieces and nephews.
Coffeehouses often have bong rentals and hookahs sitting on tables. Bong rental fees are often given back when the bong is returned.
What is lacking in coffeehouses are decent edibles. With all the medical marijuana establishments (MMEs) cooking up a storm in Nevada, there should be much better edibles on Vegas menus.
Do you know where your parents are?
Daily clubgoers are typically young, as in 18 to 25. Entry into coffeeshops and the sale of cannabis in Amsterdam is permissible to anyone over the age of 18. Most locals found there are college educated and speak at least two to three languages. They are most often employed and many still live at home where two-parent households are the norm. When asked if their parents indulge, the answer is usually yes. When asked where mom and dad are now? "Sitting in front of the television getting high." And what are they watching? American sitcoms and dramas that are two to three years old.
Consumption Conundrum
While Amsterdam's menu boards are typical of what Nevada offers, consumption will be a conundrum for tourists coming here. Forty-two million visitors are expected to make their way to Las Vegas this year compared to five million tourists who visited Amsterdam's Red Light District and its many cannabis coffeeshops in 2016. Amsterdam boasts a population of more than 851,000 and Las Vegas is estimated at 623,747.
Nevada has no current plan in place for its visitors to recreate, while the Bulldog clubs, a chain of tourist traps, are popular and located in and around bars and even in Amsterdam's Red Light District. Bulldog differs from a general house with coffee as its commercial appeal. There is one example of an off-alley club, Prix d'Ami, Johnny Depp's purported hangout, which features three floors that boast a comfy movie room on the top floor, a pool room, board games and a restaurant setting on the second floor and a dispensary and coffeeshop on the first floor.
What Vegas clubs should look like
Nevada has no international drug treaty pressure, only to survive the federal banking regulations. The road to a more complete program needs to include opioid addiction programs.
No dispensaries within 200 meters of a school, no tobacco, and sample rooms for medical patients need to be included. No need to go crazy, 60 dispensary licenses currently cover a good test run throughout the state. Because of the autonomy of the state and further autonomy of the Clark County Commission, everything can be stamped temporary or experimental.The legal age to partake is 21, not 18 as in Amsterdam. Ride programs also should be strongly considered.
What Amsterdam has shown is the ability to work around the law while maintaining a safe environment for tourists. Nevada can do even better by growing and selling its own cannabis, placing consumption clubs in safe areas, and making sure the medicine part of the law stays intact.
The best of all worlds awaits in the Newest Amsterdam.