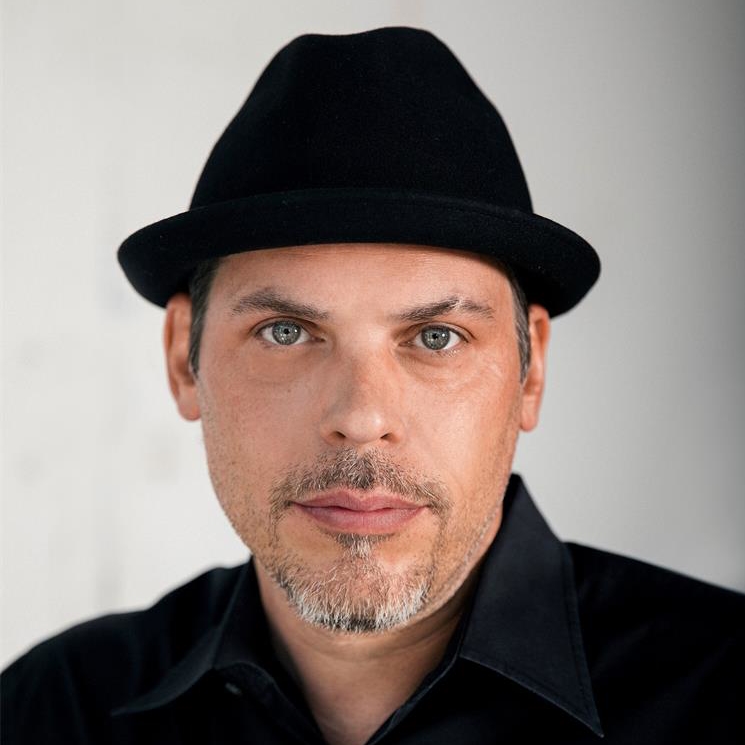 Justin Alexander
Jul 02 2018 . 13 min read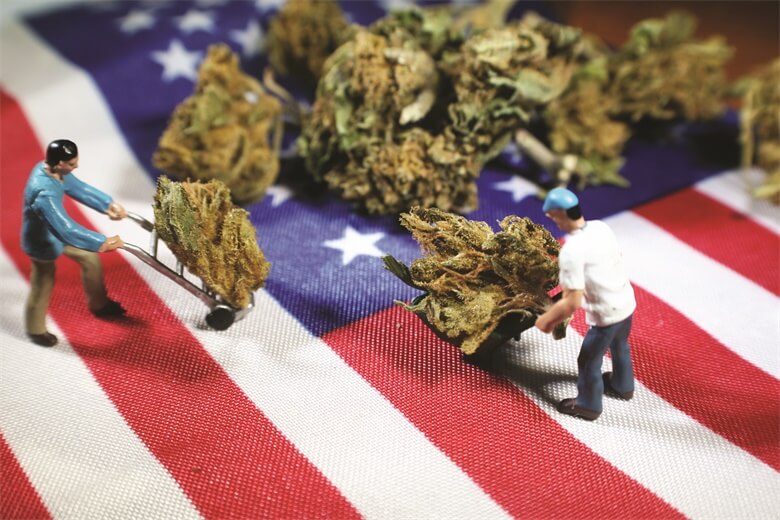 This month is all about celebrating—from our nation's birthday to the one-year anniversary of Nevada's dispensaries opening their doors to recreational users on July 1. With this foremost on our minds, we have compiled a review of all-American products and strains that may range in origin but are quintessential in their USA-grown roots.
The review's product array includes everything from Evergreen Organix summer classic of barbeque sauce to 8|Fold's Blue Dream sauce. Evergreen's Jillian Nelson describes the brand's newly released barbeque sauce as "a unique and refreshing twist that is the perfect way to celebrate summer." While Laura Schmidt of Nevada Organic Remedies, which produces Blue Dream, offers a more patriotic pitch. "Blue Dream is an all-American product. Our country was founded on dreams, ideas and people collaborating with one another to make something great and revolutionary," says Schmidt. "This sauce is like that—people collaborating to create something awesome and new for everyone."
As you collaborate on your celebratory plans, after hoisting up the old red, white and blue and before you take in some fireworks, serve yourself up some summer smiles with a sampling of these celebratory strains and selections. And remember even though July 4th will be here and gone before you know it, every day is Independence Day in Nevada since the voters declared it so.
Evergreen Organix infused Hot Sauce and BBQ Sauce
What's more American than a barbecue? And what better way to celebrate than with delicious burgers, ribs and hot dogs slathered with summer's classic condiments that are canna-infused? "Our cannabis-infused Hot Sauce and BBQ Sauce are the quintessential ingredients for a cannabis barbeque. They're all-American," enthuses Evergreen Organix' Jillian Nelson of the two products made exclusively for Essence Cannabis Dispensary, and each testing in at 1.5 mg THC. "We wanted to create products that elevated the typical barbeque experience, products that were easy to use and versatile so that DIY edibles would be more manageable for cannabis home cooks. We also dosed the sauces at 100 mg each so that a bottle could be used between multiple servings." Sauce your ribs and save some for later or sneak a taste with a little pinky dip and kick back, relax and enjoy the effects. For a more controlled dosage, mix the "special" sauce with a non-infused variety in equal parts. "Our sauces delve into the savory and spicy realm of edibles," adds Nelson. As an added bonus, Evergreen Organix has posted some yummy recipes on its blog for inspiration, visit evergreenorganix.com/blog to check out their sizzling cannabis BBQ recipes.
Medizin's Animal Cookies
Live Resin
During the dog days of summer, look no further than the calming and euphoric effects of Medizin's Animal Cookies Live Resin, testing in at 70.2 percent THC and 2.74 mg CBD. Live resin, a cannabis concentrate that is extracted from freshly flash-frozen cannabis, retains the terpenes, thus, the flavor and aroma of the living plant. The terpenes that inhabit Animal Cookies include 11.18 mg myrcene, 8.09 mg limonene, 5.74 mg linalool, and 4.51 mg caryophyllene. Animal Cookies, a hybrid cross between the legendary Girl Scout Cookies and Fire OG strains, "is a powerhouse strain for those looking for classic relaxed and happy effects," says Medizin's David Farris. "This is a perfect strain to relax and enjoy the fireworks on the Fourth of July. The calming yet euphoric effects make this strain unique. We wanted to introduce this strain because of the overall quality for a hybrid. It was important for us to deliver a sweet and sour cookies strain based on demand. We had overwhelmingly positive results with this strain; it's one of our top varieties featured in flower, concentrates and more."
So grab your dab rig and settle down for a sweet summer surprise.
Kynd Tahoe OG
Travelling to Tahoe this Fourth for some lakeside fun? Accentuate your patriotic journey with Kynd's Tahoe OG, a cross between SFV OG and OG Kush, a pair of old-school strains straight out of Southern California. "For us, Tahoe is home, and we couldn't think of a better name for this homegrown hybrid. The Fourth of July is big at the lake, and there's no better strain than Tahoe OG for kicking back and watching the fireworks," says Stacy Castillo, Chief Operations Officer at Kynd. "People enjoy the relaxing effects without lethargy. We love Tahoe OG for ironing out the wrinkles from a stressful day. It's very euphoric." Take it easy breezy with this wonderfully balanced strain that is particularly high in isopulegol, a terpene known for its anti-convulsive, anti-inflammatory, antioxidant, gastroprotective and stress-reductive properties. Tahoe OG is also high in the more well-known terpenes of myrcene and limonene—and has tested as high as 30.5 for total potential THC. "It's pretty much an instant classic thanks to its very typical OG characteristics. It has those earthy, citrusy tones, and it's incredibly effective in reducing stiffness and general tenderness," Castillo adds. "Anything that can help with pain, insomnia and lack of appetite is something to celebrate." Nothing says independence like a puff of Tahoe OG.
8|Fold's Blue Dream BHO Sauce
Celebrate all the colors of the flag with 8|Fold's first-ever BHO sauce, Blue Dream. "It's about that red, white, and Blue (American) Dream," says Laura Schmidt of Nevada Organic Remedies. BHO sauce, popularly known as "terp sauce," is a highly aromatic cannabis extract that utilizes a BHO (butane hash oil) extraction process to maximize terpene concentration and extract every bit of flavor. The effects lean toward sativa. "This would be a great product to use with a nectar collector [or dab rig] at a Fourth of July party to share and watch fireworks and grill out. It has 52.49 percent THC so it's not a heavy hitter, and it provides a nice high that can be continued during multiple seshes throughout the day," elaborates Schmidt. "The terpene profile on the Blue Dream sauce is incredible. It has both a- and b-pinene in it (24.74 mg and 12.51 mg, respectively), as well as a ton of myrcene (19.24 mg). The entourage effect of the terpenes leaves you with a balanced high, and the focus from the pinene and the relaxation from the myrcene make it unique. Our patient advisors noted that you realize you've smoked something but you're not bogged down or tired, but rather uplifted and energetic." All that mellow energy is perfect for a relaxing day enjoying the splendor in the skies.
Virtue Triple G Flower
Searching for something a little more time-tested and traditional on this, the most time-tested and traditional of American holidays? Then check out Virtue's Triple G flower. Triple G is a hard-hitting hybrid of OG Kush, a cherished cannabis cut of many smokers. Triple G is as American as apple pie—according to Virtue's Heather Wallace, "the strain was bred right here in the good ole USA by Clade9 genetics. All the genetics that were used to create her also originate in the USA." Clade9, known for its scrupulously scientific growing methods, "created a higher-yielding OG Kush hybrid. It's a connoisseur's variety. It has a semi-dense flower structure, copious amounts of resin and a complex terpene profile (7.31 mg limonene, 3.82 mg caryophyllene, 2.89 mg myrcene) that complements the high total cannabinoids," Wallace says, who added, "the flower structure and trichome structure are very aesthetically pleasing." Delicious and hard hitting, this super pungent strain carries you away on a super high-high as the great taste of orange and cinnamon lingers behind. At 28.477 percent total potential THC and 32.471 percent THCa, Triple G is recommended for advanced smokers.
District Edibles' Cherry Cola Gummies
Who doesn't love cracking open a few cold ones on a hot summer day? No, not beers—edible gummies. "Our cherry cola gummies are not just all-American in flavor, but also by the integrity behind how we make them so good," says Margaux Hansberry, Nevada Sales Manager at District. "Every gummy can be considered a mini celebration of our freedom to not only have delicious cannabis-infused gummies, but ones that are flavored as the quintessential American beverage cherry cola." The yummy gummies made from the Money Maker strain are produced using high-potency distillate oil, keeping the taste and effects both pure and potent. Each gummy is individually packaged in a waterproof blister pack, keeping each dose consistent at 10.49 mg of D9THC per serving. "Even if it's been melted from the unavoidable heat, they stay juicy fresh, a tribute to the candy-store cola gummies we've grown to love. They're a perfect option for pool or beach time," Hansberry says of the gummies that are low in sugar, gluten-free and dairy-free. "They taste amazing on their own. Using a high-potency distillate refined from unnecessary plant matter in a soft gummy consistency results in effects that are uplifting and positive. I can chew these up nicely, allowing for a faster sublingual absorption that isn't so heavy or lethargic," she adds. "The flavor itself is very unique, as it's rare in Nevada's current edible selection. A sweet-tasting blend of vanilla, cherries and cola paired with our highly refined strain-specific sativa-dominant oil reminds me of the little pick-me-up I get from sipping a true cherry cola."
Cannabiotix's Mandarin Mint
Celebrate all that makes America 'Murica with an equally exotic blend of Mandarin Mint flower from Cannabiotix. Just like the divergent makeup of Mandarin Mint, America, land of the free, home of the brave is akin to a hodgepodge of friends all mixed up at one crazy summer barbecue. "This strain could be thought of like the melting pot of America. We've taken an old-school classic sativa, Orange Crush, and crossed it with the famously distinct indica hybrid Thin Mint Cookies to capture the best qualities of both. You'll feel uplifted yet relaxed without mental haziness or getting stuck on the couch," says Cannabiotix's David Lloyd. "It's a great summertime smoke—you can enjoy it all day, and it appeals to users of all types." Lloyd says Cannabiotix worked hard to create this picture-perfect patriotic blend which registers at 30.20 percent THC and has a terpene profile of 2.535 mg a-pinene, 1.067 mg b-pinene, and 6.307 mg myrcene.
"We wanted to cross two Cannabis Cup-winning strains with the hopes of making a great-tasting, uplifting and beneficial strain for patients and recreational users alike. Mandarin Mint's fat calyxes are covered in dense crystals that almost resemble fur. The high THC levels are great for medicinal users looking for pain management without being weighed down by it. It's high in THC while not being too couch locking or overly anxious. This is a great strain to bring to the celebration, as it can be enjoyed all day."
Bio-Diesel from Remedy
Bio-Diesel is named for its effects, which hit you "strong and steady as a diesel engine," says Randy Villarba, marketing/wholesale manager for Remedy/TerpX, of the strain that registers at 30.48 percent THC and 33.42 percent THCa. Its parent strain is an all-America variety, Sour Diesel, which has made its way from New York City to the Hawaiian Islands. "Crossing it with the multi-High Times Cannabis Cup winner Sensi Star, you get a pure 50:50 hybrid that is familiar and offers what most Americans are looking for—a steady balance of body and cerebral effects," he says of Bio-Diesel which has a terpene mix of 4.4 mg isopulegol, 4.2 mg b-myrcene, 1.6 mg limonene, and
1.2 mg b-caryophyllene. Since Bio-Diesel works both the indica and sativa aspect of its parent strains, it is great for both physical and psychological ailments. Expect a two-in-one effect, whereas most patients would have to smoke two strains to get the punch of the Diesel, it is truly balanced. "They need relief, both body and mind," Villarba says. "The effect from this strain is intense, but to an experienced cannabis user, also extremely relaxing. Patients dealing with everything from anxiety to chronic pain can mitigate those symptoms with this even hybrid."
Blue Dream Flower from State Flower Cannabis
We love the American Dream and we're quite partial to the Blue Dream as well... Apothecarium's Blue Dream flower, that is! "Part of what makes America awe-inspiring is our tremendous diversity. Together, Americans form a unified melting pot of opportunity, change and hope. Blue Dream originates from the marriage of Blueberry Indica and Sativa Haze—two completely opposing phenotypes—to create one of the most iconic strains of our time. While sativa-dominant, Blue Dream provides a balanced effect of cerebral stimulation, mood enhancement, and relaxation. Its diversity creates harmony, and that's as all-American as it gets," says Apothecarium's Matthew Janz. "Blue Dream is absolutely correlated to elation—its energizing sativa-dominant effects have caused many spontaneous celebrations. It has the right mix of relaxation and mood enhancement, perfect for any celebratory moment." And like any U.S. citizen, Apothecarium's flower is tried and true. Janz says: "[We are] Envirocann-certified, which means that our flowers are tested for synthetic pesticides and sustainability through each stage of growth instead of just the finished product." What can users expect from Blue Dream, which registers at 19.01 percent THC and has a terpene profile of 2.93 mg a-pinene, 6.49 mg b-myrcene, and 2.55 mg b-caryophyllene? "[Its] sativa-dominant effects yield a strong cerebral focus, mood elevation and creativity—whereas its indica traits provide a sense of warm relaxation, like a big hug of cannabis bliss. Blue Dream's users range from patients looking for relief from anxiety or depression, to users who just want to relax after a long day of work," Janz says, who adds, "One of the most unique qualities of Blue Dream is its mouth-watering taste. As soon as you inhale, your mouth is enveloped with an explosive sweet berry flavor. Blue Dream's indica parent (Blueberry Indica) is the true star of the flavor show and makes Blue Dream that much more desirable."
City Trees' Jack Herer 300mg Disposable Vape Pen
Celebrate America's founding fathers with a legendary founding father with a streak of independence from the annals of marijuana history—Jack Herer. Locals may recognize the name from the Jack Herer Cup held annually in Las Vegas. Known as the Emperor of Hemp, Herer was a colorful cannabis rights activist and the author of the classic The Emperor Wears No Clothes—as well as a two-time presidential candidate, which makes him the perfect namesake for a red, white and blue Independence Day smoke sesh. Testing in at 66.43 percent THC, the Jack Herer disposable sativa pen is "perfect for a night out celebrating," says Don Decatur, City Trees' director of operations. "It has amazing, unmistakable flavor and uplifting effects—great for active people and hardworking adults on the go." The unmistakable flavor results from a terpene blend of 14.8 mg terpinolene, 7.55 mg a-pinene, 7.24 mg b-pinene, 3.74 mg limonene, 3.46 mg carene, and 3.32 mg myrcene. This strain hits quick and leaves you feeling energized immediately with its mood enhancing capabilities that wipe away stress and sadness. Seek out a spot to view the fireworks, take a puff (or three) of Jack and celebrate America—Herer-style.