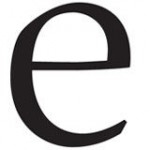 Jim Begley
Aug 01 2018 . 6 min read
With a warm May evening as a backdrop, an ordinary two-story house in a nondescript Mountain's Edge neighborhood hosted an extraordinarily unique event. To bystanders, the only hint of something amiss was the dapper-dressed gentlemen welcoming attendees curbside, just a wee bit out of place on an otherwise quiet cul-de-sac. But that only hinted at an evening of surprises yet to unfold.
The event was a Game of Thrones-themed cannabis-infused dinner hosted by Exclusive Chefs where attendees were encouraged to dress as their favorite GoT characters. While Executive Chefs co-owners, the aforementioned greeter and operations manager Dennis Hicks, along with corporate chef Greg Chapin, were in more traditional garb, "elevate herban chef" Michael Richardson assumed the role of the spiritual Sherpa of the meal in religious regalia, interacting the most with diners throughout the meal while explaining the genesis of each dish and the event itself.
The May event was the second such event Executive Chefs has hosted, each themed because Richardson – the primary driver of the elevated affairs with an extensive background cooking with cannabis – is an amalgam of an artist and a chef; in fact, he's quite an adept sculptor. And therein lies the secret to such an underground event because while recreational cannabis is completely legal in the Silver State, there is no mechanism for cannabis-infused meals to take place.
Instead, the events take place at private residences where the tariff to attend is traded for a piece of art – in this instance, a sculpted dragon egg in the theme of the dinner. Consider it a keepsake from a night of revelry.
The evening began with a series of non-cannabis enhanced hors d'oeuvres including Joffrey's Wedding Pie, a hearty combo of roasted squab, peas and potatoes swaddled inside a puff pastry with a sharp black garlic aioli for dipping. This tasty dish could've also been named Walder Frey's Last Meal, although such connotations might not have been so appetizing to GoT fans. (And if the reference is lost on you, go ahead and give it a Google. That's alright, we'll wait…).
Daenerys Stormborn's Persimmon Shrimp Soup was delivered in golden chalices befitting spectacle by servers donned in traditional Dothraki dress. But the highlight was the White Walker – a shard of guanciale (aka pork jowl) jerky nestled atop a dollop of frozen blueberry gastrique and delivered on slate intended to represent the bane of the White Walkers themselves: dragon glass. This simple bite melded sweet and savory seamlessly and was a hit with guests.
Infused dining began with the sit-down meal, a breadbasket of Brimstone Bread – bright red rolls with mottled tops reminiscent of Dutch crunch – paired with a somewhat irresistible infused butter. Tyrion's Head, a saffron rice and lobster-mashed potato fritter served with a foie gras-laced sativa hollandaise, followed shortly thereafter, the savory dish hinting of heat. For those choosing not to partake, a non-infused sauce was also available with both sauces served in spoons to allow diners to self-dose.
For the poultry course named after the infamous Red Wedding, braised turkey wing meat with wild hare cornbread stuffing drizzled with red wine and razzleberry demi-glace was served alongside an infused macadamia nut oil sauce which delivered a nuttiness to the dish, contrasting the tart demi-glace. From the sea, the magnificent fish course was named Valar Morghulis with the playful subtitle of Almonds Must Die, a nod to the actual English translation "all men must die" (well, as actual as you can get considering High Valyrian isn't actually a language…), as the dish was an almond-crusted sole with caperberries. A first for some at the table, the caperberries didn't disappoint with their characteristic brininess, while the accompanying white truffle oil sauce contributed an earthiness to a spectacular, well-rounded dish.
The savory courses finished with the beef course providing the one exception to the infused sauce preparations as the meat itself was infused during the cooking process. Khal Drogo – The Stallion that Mounts the World, was a tableside carving of roast pork in Brobdingnagian portions prepared in an infused demi-glace with pomegranate molasses and farro-date stuffing. The substantial dish didn't disappoint, much like the rest of the meal.
Dessert arrived amidst smoke and bubbles from a dry ice preparation, a non-infused lemon lavender panna cotta with a mango yolk in a dragon fruit skin (get it?!?). The pageantry didn't end until diners were given a "dragon egg elixir" to determine their worthiness for the night's gift. Made of butterfly pea flower tea, the deep midnight blue drink evolves into a rich violet with the addition of citrus.
The event proved itself to be more than a gimmick as the well-seasoned chef team delivered a series of dishes worth ordering regardless of their infusion. Between courses, the group was kept entertained with a variety of activities including GoT trivia questions for prizes, roundtable discussions of favorite quotes from the series (for the record, mine is Tyrion's epic "I drink and know things" which somehow sums up my life succinctly) and even a choreographed Dhotraki death match for the hand of a fair maiden. Yep, that actually happened.
If the above intrigues you, the next Executive Chefs event melding marijuana, art and cuisine will be August 17. The theme will be A Midsummer Knight's Dream and is billed as "an emotional hors d'oeurves gala" with dishes such as Euphoria, Compassion and Provocative. For more information, reach out to the crew at www.myexclusivechefs.com.
RECIPE FOR LAVENDER PANNA COTTA
from Exclusive Chefs
Ingredients
• 2 Tbsp. cold water
• 1 envelope unflavored gelatin (about 1 Tbsp.)
• ⅓ cup sugar
• 2 cups heavy cream
• 1 cup half-and-half
• 1 tsp. lavender buds
• 1 ½ tsp. vanilla extract
• 2 tsp. of Rick Simpson (RSO) olive oil
Sprinkle gelatin over water and let stand about 1 minute to soften. Heat in small sauce pan until gelatin is dissolved and remove from heat. In a separate saucepan bring cream, half-and-half, sugar, RSO oil and lavender just to a boil over moderately high heat, stirring. Remove pan from heat and stir in gelatin mixture and vanilla extract. Divide cream mixture among eight 1/2-cup ramekins and cool to room temperature.