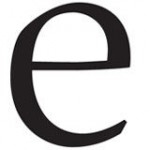 elevateNV
Mar 04 2019 . 5 min read
Welcome to our newest addition to elevate. It's a column that offers advice for the nebulous issues that often present themselves in the cannabis space where law, regulations, social mores and etiquette have not quite caught up. This month Shoshanna explores the complexities, legal and otherwise, of vaping versus smoking in front of your children.
Reader's Query
Situation: You vape or smoke cigarettes in front of your kids and/or you vape cannabis (no smoke) in front of your kids.
Question: Should you have to promise to lock up your pot and never vape in front of your kids to get to share custody of your kids? What about cigarettes and vape products? Do they have to be locked up also? What about pharmaceuticals in your medicine cabinet? They are not locked up. Does cannabis have to be locked up more than alcohol and other drugs?
Answer: Thanks for writing. These are important questions you are asking.
When you say "should," do you mean because of what the law says? It sounds like you are wondering what the rules are around consuming cannabis, even if it's just an oil pen, in front of your kids. There are two ways I can think of to answer that question.
The first is the legal answer. That's the one no one likes because it doesn't feel very fair. Yup, you guessed it—cannabis (a name we often use to refer to "marijuana") is not federally legal to grow or possess, whether you are with your mom, your kids or your cat.
You say, 'But wait! I don't understand. How come I can buy it and even have a medical card from the state, but it's not legal for me to buy or consume?'
And I say: That is technically correct. Thanks to a federal (Congressionally passed) rule federal dollars can't be spent on enforcing federal prohibition in jurisdictions where the state has made cannabis legal and citizens are obtaining it in compliance with state law. But there are still more rules to keep in mind.
In Nevada, for instance, while social consumption lounges are on the horizon, no enabling legislation has passed yet. Meaning, you can't consume publicly. You also can't do things like operate heavy machinery under the influence. But there is no law that says you can't consume in your home, even if your kids are around. And while there are strict, strict regulations governing the way cannabis products are packaged, there is, so far anyway, no law in Nevada requiring that cannabis be locked up the way firearms must be in a number of states.
(Author's Note: However you feel about the right to bear arms, it should be pretty clear to everyone that firearms lying around the house pose more of a safety risk to children than infused gummy bears, but that is another story for another day.)
The other way you can think about it is like this. You can be a medical patient in Nevada and lawfully consume cannabis in the privacy of your home, in front of your children. You can also not be a medical patient in Nevada and consume cannabis in the privacy of your home, in front of your children, because we have legalized both medical and recreational cannabis in this state. The question is, if you are in a situation where your children's parents or others in your lives would try to use your cannabis use against you and try to chip away at your rights to custody of your children, how would your actions likely be perceived by them, by a case worker or by a judge?
If you are a patient with chronic pain and using cannabinoid distillates to alleviate enough of your pain so that you can be a more energetic, attentive parent, that may not prove to be sufficient grounds for challenging your custody status. If you are perfectly healthy though and simply enjoy partying at the house even when your kids are around, you can see that that might present differently to someone who is evaluating your fitness for custody.
It sounds like you are somewhere in the middle of that. You are trying to be a responsible cannabis consumer and a responsible parent at the same time. You recognize that there may be policy considerations for you to be careful about and, you are also wondering what social norms there are around this. What is lawful and what is appropriate use when your children are present? The fact that you are even asking this says to me that you are trying to be a responsible parent and cannabis consumer.
The question though, and this is what you need to consider even without any laws explicitly preventing you from consuming in front of your children, is how would a judge feel? What to them is responsible behavior where cannabis is concerned? And frankly, the jury is still out.
Should you have a question or ethical conundrum you have been struggling with, please drop Shoshanna a line at info@elevatenv.com so she can offer her sage and practical counsel.
Shoshanna Silverberg is a mover of information and a connector of people. Her background as a civil liberties and human rights advocate were her foray into the cannabis space, where she currently directs business strategy for Reno-based consulting firm Pistil + Stigma. She holds a Juris Doctor from Elon University School of Law, a Master of Arts in Holistic Thinking and a bachelor's degree from Hampshire College. She is a true believer that compassion and critical thinking, together, drive positive social change.