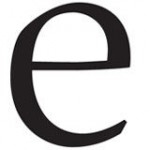 elevateNV
Apr 17 2019 . 10 min read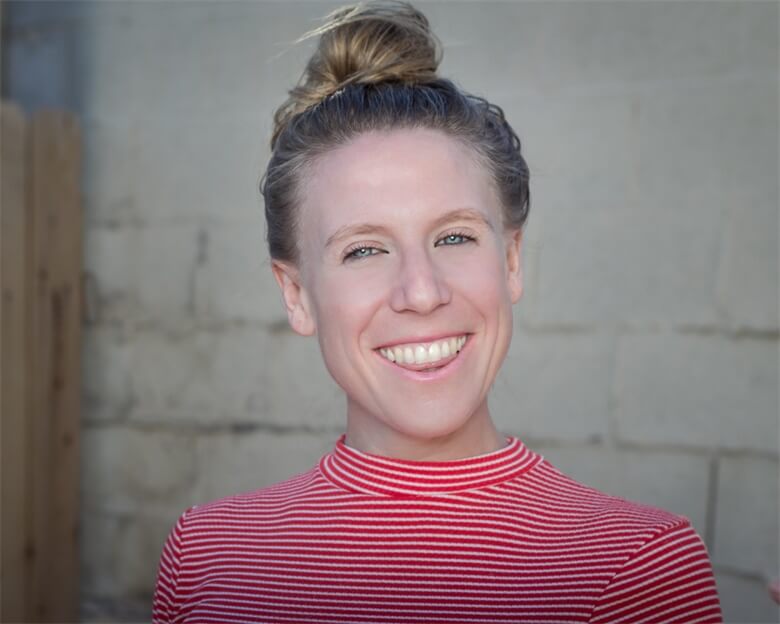 Welcome to our newest addition to elevate. It's a column offering advice for the nebulous issues that often present themselves in the cannabis space where law, regulations, social mores and etiquette have not quite caught up. This month Shoshanna explores where things stand with regard to drug testing in the workplace.
Hi Shoshanna,
I would like to hear your perspective regarding employment drug testing. I recently had to take a drug test for a notable local employer. The drug testing paperwork provided to me by HR specifies that they test for ILLICIT drugs. So here I am thinking "really"? And what exactly do they regard as "illicit"? I asked the HR representative what exactly they regard as "illicit." Because according to state law, cannabis is no longer categorized as "illicit." And it is not fair that employers continue to label it as such. I asked the HR representative if that also applies to cannabis. They said yes, it applies to cannabis. But cannabis is not an illicit drug. It has been available for the benefit of medical purposes and recently, recreational. Is that really fair?
I believe I have heard other reputable employers such as Caesars/Harrah's no longer test for THC. I am happy they finally started to get with the program, but what does it have to take for everybody else to? About ten years ago, I applied for a job with Bellagio as a PBX operator. I nailed the interview and background check. They expressed how much they really wanted to hire me but could not because the results of the drug test came back positive for THC.
How unfair is that? I had the experience, qualifications and everything else going for me. Except that. I wanted the job more than anybody, I know that. From then on, I attempted to cut cannabis out of my life and things only went downhill from there. The only times in my life where I was the most productive, stable and had good mental health was when I used cannabis as part of my daily regimen. It is not fair I tell you!
Dear Reader,
This is an amazing question. Thank you for sending it! I think it's worth a pause to reflect on exactly what issues it is you are raising. There are so many. First, it sounds like you are raising the question of whether and why cannabis is still regarded as "illicit," despite your correct identification of it as a substance that has been legalized at the state level for medical and even recreational use. Second, you are questioning the fairness of the aforementioned distinction. In general, and under your particular circumstances.
Author's Note: It's important to notice the feelings that come up when we think about how our policies work—if we are frustrated, why? If something feels like an injustice, why? It is not that our feelings validate breaking the rules, but the feelings give us important information as to how policies affect our lives. And for a democracy to work, we have to have some understanding of how the backbone of our laws impact the range or lack of range of decision-making that is available to us. In this case, we're talking about the ability to choose certain avenues of employment versus certain avenues of healing which have historically made a crucial difference in terms of your ability to perform in and enjoy life. These seem to align pretty well with the pursuits of life, liberty and happiness—not my words—these are hallowed ideals for every citizen under our Declaration of Independence.
With that said, the issue we are facing is a dissonance between what is legal at the state level versus what is legal at the federal level. Congress has been prevented from enforcing federal law in situations where state law conflicts, if the law-breaking citizen has complied with state law in their actions associated with possession and use. (This is due to the Rohrabacher Blumenauer—formerly Rohrabacher-Farr Amendment that has been renewed each fiscal year since 2014 and is relied on by advocates; in addition to several other guidance documents issued by federal agencies which are fairly tangential to the conversation we are having right now about fairness.) What this means, is that interstate commerce remains illegal for cannabis products. And technically, even though you can't be prosecuted for it, we are all still breaking federal law when we "touch" the plant.
ILLICIT OR NOT?
It's important to know that incongruence between state and federal law is what results in the classification of cannabis as illicit. It remains a Schedule 1 drug under the Controlled Substances Act, a federal statute that places all substances regulated by the federal government into five "schedules" based on their potential for abuse and pharmacological effects (among other things). The World Health Organization (WHO), an agency under the United Nations that is concerned with public health of all kinds, is at this very moment considering rescheduling cannabis. Ahead of a WHO Expert Committee on Drug Dependence Summit in November 2018, the FDA accepted public comment on the rescheduling of cannabis, and most of the 20,000 comments were overwhelmingly in favor of taking the plant out of the most restrictive category. The FDA again solicited public comment on the matter ahead of a United Nations Commission on Narcotic Drugs meeting that took place March 18-22 (the issue went to press prior to the meeting.)
So, in terms of employment, or even more specifically, hiring/firing policies, this is tough, right? Policymakers seek to create a marketplace where patients/consumers have access and at the same time, mitigate any risks that may emerge from having stoned employees. There are varying complications that come up depending on what kind of work you're seeking though. If you are a teacher or a truck driver or a neurosurgeon, it's understandable that the government would want to make sure you are fit for the duties of your job, and that might exclude being under the influence of cannabis.
The problem with zero tolerance policies for cannabis of course, is that you can test positive for its presence in your system far longer than you are under its psychoactive influence. This does NOT mean you stay high for two weeks, but it does mean that you can test positive for that whole period of time. Moreover, as you've asked about, what if you work for a private company that is part of another heavily regulated sector such as the gaming industry? Is it fair that your lawful self-care practices which can be engaged in after work, outside the sphere of your employment, can still prohibit you from employment opportunities that you are a great fit for?
No, of course it's not fair, despite that fact that currently, this is the status quo in many cases.
HOPE ON THE HORIZON
Let's lighten the mood and take a look at the developments we are seeing in Nevada and elsewhere—many employers are catching on that they can craft policies that ARE fair, and, these policies, even under legal challenge, are winning. Legalization IS gaining traction, as are H.R. policies which reflect this.
For instance, a lawsuit was just won by a Walmart employee in Arizona who is a medical marijuana cardholder and was fired after a failed urine test that was a result of an on-the-job injury. Walmart was found to have violated the non-discrimination provision in the Arizona Medical Marijuana Act. The attorney who argued the case hailed the ruling as "the first of its kind in Arizona."
The City of Bridgeport, Connecticut is reportedly barring a medical marijuana user from becoming a firefighter (after administering a drug test that returned a positive marijuana result). He is now suing the City for discrimination, as it is being argued that the decision is a clear violation of state law by the City. The original medical marijuana law (passed in 2012) explicitly states that "no employer may refuse to hire a person or may discharge, penalize' or threaten an employee solely on the basis of such person's or employee's status as a qualifying patient or primary caregiver."
As these lawsuits become more common, a bill has been introduced in Congress that would provide protections for federal workers who consume cannabis in compliance with state law (HR 1687) and the following state level legislation has recently been introduced around the country:
• SB 863 in Maryland, which is currently in the Senate Judicial Proceedings Committee, would prohibit certain employers from requiring employees or applicants to disclose their use of marijuana and cannabis.
• Assembly Bill 132 in Nevada, currently in the Committee on Commerce and Labor, could prevent employers from not hiring someone based solely on a positive marijuana test. The bill would, however, allow employers to implement no-tolerance marijuana use policies once a candidate is hired. This includes use by medical patients, forcing patients to choose whether their medication or a particular job that does not tolerate marijuana use is their priority.
• "Bernadette's Bill" in Massachusetts would protect employees' right to use marijuana off the clock. Bernadette Coughlin was fired from her job as a patient services manager for a kitchen at the Holy Family Hospital in Methuen for testing positive for marijuana use after a workplace accident even though she was not high on the job and she assumed using a vape pen off-the-clock was acceptable because she was following state law.
"DON'T ASK, DON'T TELL"
Regarding the hospitality industry in Las Vegas, we are at a real crossroads. Despite federal illegality, there is a trend emerging that "safety-sensitive" jobs do require more strenuous regulation in terms of testing related to hiring/firing. Yet, Federal Department of Labor Secretary Alexander Acosta stated directly to members of Congress just this past year that employers should rethink the practice of drug testing every job applicant, which he intimated could shut qualified people out of the workforce and with no upside from the perspective of public safety (Acosta's remarks came in response to a question from Rep. Earl Blumenauer, D-Ore., during a House Ways and Means Committee hearing in April 2018).
Supporting this are reports from many companies, including Caesars, that across-the-board pre-employment testing for cannabis use is a thing of the past. It depends more on what your job is whether cannabis testing is relevant than it matters that it is still federally illegal. This has to do with the nature of your work, and with any federal guidelines that your employer has to adhere to that might require more regulation rather than less.
But even in the casinos, we are seeing more and more of a "don't ask, don't tell" policy emerge for many occupations. The rationale for this does not necessarily seem to be respecting workers' privacy rights so much as large employers cannot afford to discriminate (if you're a good worker, they don't want you disqualified from consideration any more than you want that) but to your question, the memo does seem to be out. Although it still depends on the company and the jurisdiction, the times, thankfully, appear to be changing. Maybe give Caesars a call!
Should you have a question or ethical conundrum you
have been struggling with, please drop Shoshanna a line
at info@elevatenv.com so she can offer her sage and practical counsel.
Shoshanna Silverberg is a mover of information and a connector of people. Her background as a civil liberties and human rights advocate were her foray into the cannabis space, where she currently directs business strategy for national consulting firm Pistil + Stigma. She holds a Juris Doctor from Elon University School of Law, a Master of Arts in Holistic Thinking and a bachelor's degree from Hampshire College. She is a true believer that compassion and critical thinking, together, drive positive social change.