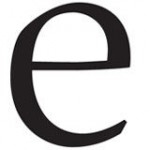 elevateNV
Jun 28 2021 . 2 min read
The cannabis industry is nothing if not creative when it comes to ingestion methods. We have assembled a few products that not only offer discretion and convenient ease of use, but are also reminiscent of products you have seen before.
Hello Again suppositories
Hello Again is a vaginal suppository that combines the healing power of cannabis with soothing botanicals to provide relief from the physical and emotional challenges brought on by menopause. Hello Again's cannabis-infused vaginal suppositories are available in two formulations: Everyday (8 CBD: 1 THC) for daytime relief, and Sleep (1 CBD: 4 THC) for nighttime. Helloagainproducts.com are only available in California dispensaries.
Pure dissolvable strips
Designed to work like mouth freshening breath strips, dissolvable cannabis strips are the ultimate in discretion and consistent ease of use. Waveseer's Pure Strips are available in several 10-pack (100mg) formulations. Pure Strips has two hybrids available in grape and lemon, and a berry-flavored indica. The brand's mint flavor is a 1:1 ratio (90mg CBD to 90mg THC). Available at Jenny's Dispensary in Henderson and North Las Vegas, jennysdispensary.com.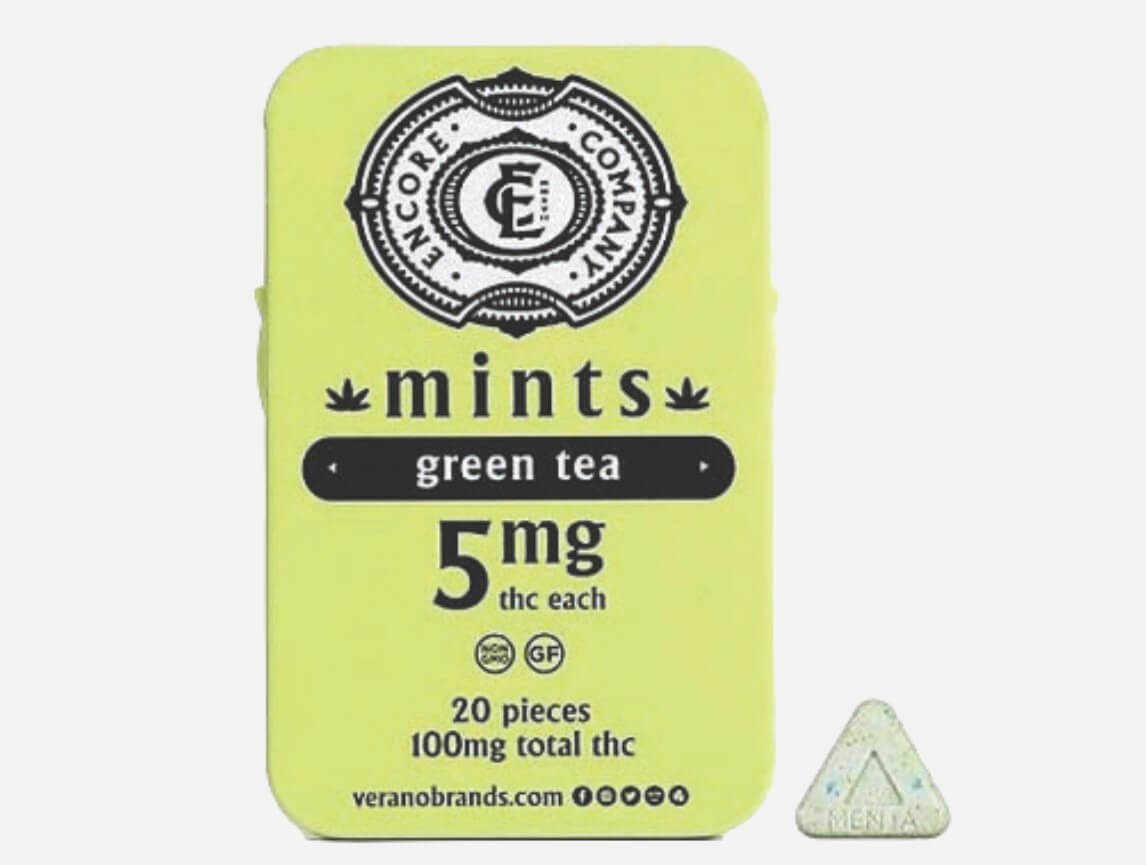 Menta Mints
As easy as popping a mint in your mouth, you can take a 5mg dose of THC. Just place a mint under your tongue to dissolve and enjoy. Menta Mints by Encore Company are a micro-dose of cannabis oil that come in four flavors: wintermint, green tea, wildberry (hybrid), and tangerine (1:1 ratio of CBD:THC). From Verano brands, each 20-pack tin of mints contains 100mg THC. Available at Zen Leaf in North Las Vegas, zenleafdispensaries.com.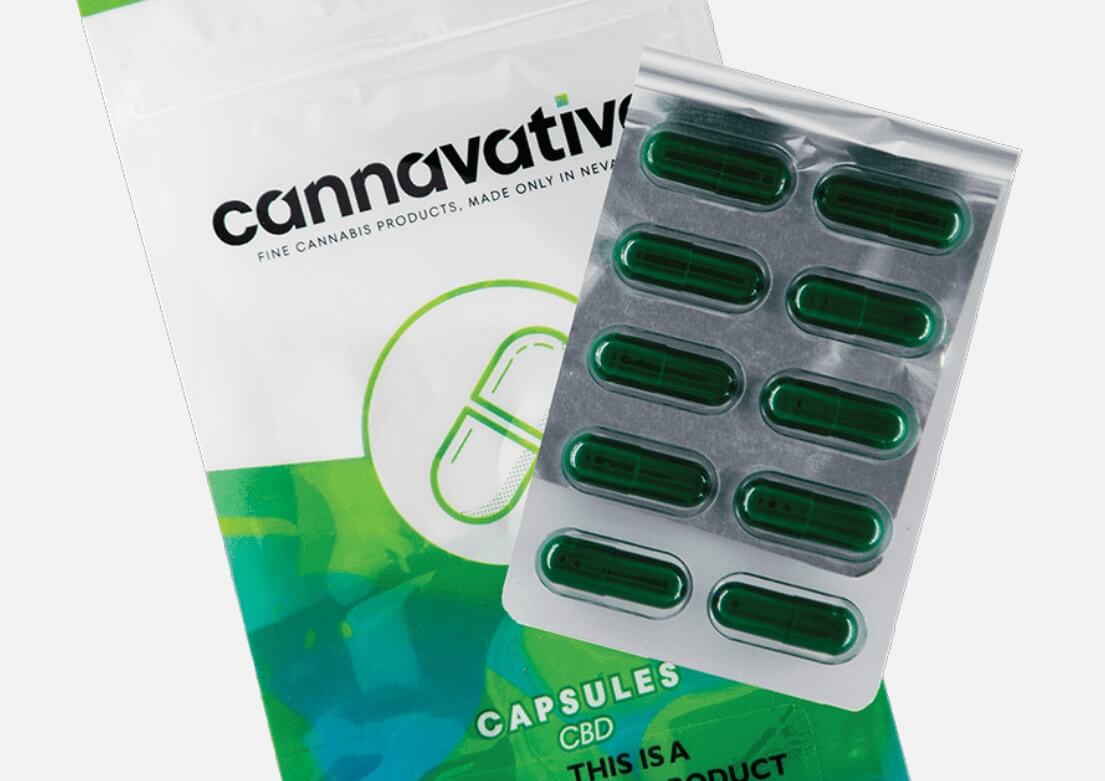 Cannavative capsules
If you like your medicine to look like medicine and take it in a traditional manner than Cannavative capsules are up your alley. Each capsule is hand-filled with 100% fractionally-distilled cannabis oil and infused with terpenes. Available in 10-packs, Cannavative makes four formulations: hybrid (RSO 101mg THC), sativa (99mg THC), indica (99mg THC), and high CBD 15:1 ratio (1079mg to 74mg). Available at The Source+ dispensaries, thesourcenv.com.
AirBuds by Roar
Yep, we know what you are thinking but, no, these don't go in your ears. Roar's latest invention makes vaping a fashionable affair. As subtle as they are sleek, these AirBuds are reminiscent of some other buds out there but Roar's two-pack contains two 1.0ml oil pod vaping cartridges that promise 30% higher oil transfer velocity and full vaporization. AirBuds by Roar will be available later this summer, roarairbuds.com.