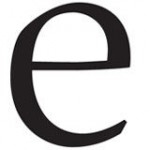 elevateNV
Dec 31 2015 . 7 min read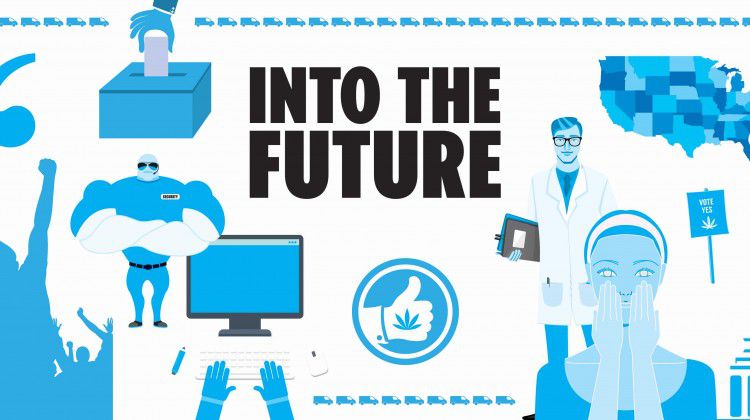 Elevate NV canvassed leaders in the Nevada MME (medical marijuana establishment) industry for their 2016 prognostications regarding cannabis. We asked them to look deep into their crystal balls to make some predictions about what they thought the year would bring to Southern Nevada's patients and business owners. Without fail, most had high hopes for the passage of adult use cannabis in November, as well that medicinal options would explode and supply would stabilize. We welcome your cannabis predictions too, so please share them with us at info@elevatenv.com.
Cannabis ballot initiatives are going to determine the next president of the United States. Florida, Ohio, Nevada, Arizona, California, Massachusetts, Maine -- if we have ballot initiatives in every one of those states, what do they do? They drive our youth voters like nothing else does. Youth voters skew dramatically in one direction or the other. These ballot initiatives will bring out the youth vote in unexpected numbers and those ballot initiatives will effect the vote for every other office that's on the ballot. Cannabis is going to determine our next president.
Delivery will be very important and the initial success of medical marijuana in Las Vegas will require businesses to navigate the complicated patchwork of local delivery restrictions. If a business is able to capture significant market share in the delivery space early that will mean profitable returns for years to come. Logistics and the technology of delivery will be the next big opportunity for Nevada in 2016.
I predict ip1 will pass overwhelmingly and the legislature will vote to speed up its implementation so recreational will start on July 1, 2017 instead of January 1, 2018.
With ballot initiatives and legislative action in Nevada and a number of other states, I predict we will reach a tipping point and Congress will be forced to take action to protect patients, doctors, and businesses from federal prosecution; support marijuana-related research; and expand financial services to the industry.
I see Nevada becoming a recreational state in 2016 as well as the medical industry starting to take a positive proactive approach with the use of cannabis.
At least one spa on the Strip will start offering massage treatments that incorporate a CBD oil or lotion before the year ends.
This is a longshot but the reclassification of cannabis from Schedule 1 to either Schedule 11 or 111. And a non-medical prediction, adult use passage in Nevada.
The beneficial effects of the stringent regulations imposed by the state of Nevada on the state's medical marijuana enterprises will increasingly be recognized as patients benefit from having the safest, cleanest, most well-defined cannabis available to them. As other states continue to adopt stringent testing standards related to such things as pesticide and microbial testing, which were first made mandatory in Nevada, Nevada will increasingly be recognized as having establishing the "gold standard" for cannabis testing. Nevada politicians will work to foster an environment which allows clinical patient research and be at the forefront of clinical trials demonstrating the efficacy of medicinal cannabis for a variety of common medical ailments.
In 2016, I predict that there will be a significant increase in the number of Nevada patients and an increase in the number of out-of-state patients served by the many dispensaries that will open; however, some of the companies that were granted provisional licenses will not successfully open a medical marijuana establishment.
Medical marijuana prices will fall sharply in 2016, and will stabilize by year's end. Prices are currently around $22 a gram retail, and will fall to somewhere in the $12-15 a gram range.
We at the County have already issued 24 medical marijuana business licenses. We should be able to more than double that in 2016 and I anticipate that Las Vegas-area patients will see a more consistent supply of higher-quality product with more stable pricing, even as competition heats up with more consumers and greater demand.
Sales will skyrocket in the summer as more dispensaries open, creating significant problems in the businesses trying to operate on a cash-only basis. However, a banking solution will come about in the second quarter that will effectively address these operational and public safety issues, as state and local officials are fully engaged in seeking a viable solution.
I think adult use will pass in November because a casino operator will decide to donate to a non-profit instead of going against the ballot initiative. I also have it on good authority that Elevate magazine will expand into other states looking to elevate the conversation.
Nevada's newly minted marijuana industry entrepreneurs and their investors will breathe a sigh of relief as they begin to reap the rewards of two years of hard work and sacrifice. More and more dispensaries will open, and the year will culminate with the passage of a hard-fought campaign to permit adult use during the 2016 election.
There will be 10 approved dispensaries that will not open.
The state will start an online process to shorten the time it takes for patients to get their medical marijuana cards. Prices will go down on the street as well as in the commercial market because of the opening of more dispensaries as well as the number of legit cultivations in Nevada. There will be more raids on illegal operations.
Probably the most exciting thing to happen in 2016 is that patients seeking relief will finally have a wide variety of products available to treat their ailments and will have options for where to obtain their medicine. They have waited many years for this day to come.
The stigma surrounding cannabis will be reduced, leading to more acceptance, usage, research, and financial investments.
Adult use marijuana is approved by voters in November 2016. Total sales from medical marijuana in Nevada will top $100 million in 2016. The first Nevada state-chartered marijuana banking facility opens in the second quarter of 2016.
On a greater scale, once MMEs have passed the startup phase of business, I think there will be a great social and economic opportunity for industry leaders to look externally from their own operations and shoulder the responsibility for positive change in Nevada.

I see 2016 being a significant year for social and political acceptance. I think the initial public safety concerns are going to be significantly mitigated as our community recognizes the cannabis industry for both its medical and economic contributions. I also see strong growth within the industry, as the supply will become closer to meeting demand mid-year.