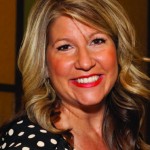 Beth Schwartz
Oct 06 2017 . 4 min read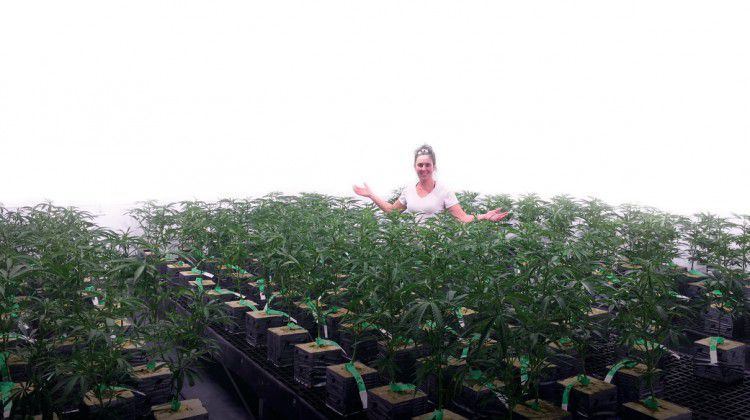 Kristen Etz can remember planting flower bulbs with her grandmother at the tender age of eight. The experience took root and Etz began nurturing a passion for growing that stands to this day. "In high school, I had a little light in my bedroom where I would grow house plants underneath it. I was always digging up my back yard and planting flower and vegetables," recalls Etz, who joined Nevada Organic Remedies (NOR) in June as Cultivation and Compliance Manager and is preparing for her first harvest at the facility next month.
The Richmond, Virginia native made her way to Nevada in 2015 after a pitstop in Colorado. "When I moved to Colorado I was just looking for some sort of agricultural job and there were tons of jobs in the cannabis industry and I got my foot in the door in one of the cannabis companies as an entry-level grower," relays Etz, 28, who graduated from James Madison University with a degree in Environmental Science in 2011.
"I studied a lot of environmental issues and the one thing that I figured I could start with was helping to change the world of agriculture," Etz explains. "In the last year or so I started focusing on sustainable agriculture. Ideally, I wanted to start working on small farms, figure out what was going on and then go into policy. Now I like the hands-on of growing and figuring out the most efficient methods."
Etz also saw "the opportunities right away. There's a lot in the industry if you show you are passionate towards cannabis and you are a hard worker it's pretty easy to move up, there's a lot of vertical movement."
Those opportunities led Etz to move further west with her boyfriend two years ago. "It's been a whirlwind since we moved out to Las Vegas. Starting a facility off the ground is a lot more challenging that I had imagined. On a commercial level, it's not only about taking care of plants, you have to know HVAC, you have to know plumbing, talk to contractors, basically all of the planning maintenance can be overwhelming," explains Etz, who continues, "a lot of people think they can build the building, bring in plants, and it will grow. To get the facility dialed in people spend a lot on mistakes. Judging on what I have seen out here it's mainly people guessing where the market would be and underestimating the time, the money, and the talent that it takes to start one of these operations."
Joining NOR three months ago, Etz along with her boyfriend, Michael Cooper, who is NOR's Director of Cultivation, were brought in to revamp the cultivation which accommodates 4,000 to 5,000 plants and has a staff of 12 (four growers and eight trimmers). "The grow I work at now, we basically redid the whole thing. We revamped 15,000 square feet, cut down a lot of plants, put up walls, did a deep clean... it wasn't designed to be grower-friendly."
Although only in the cannabis industry for the last four years but working in cultivations as large as 40,000 square feet, Etz understands what it takes to have a successful grow. "It's gotta be designed and built correctly, organization and cleanliness are big ones. Efficiency is one of the biggest, I go in a lot of grows with 20 growers and you could do the same thing with five. Having the right people in the right places is key," she says.
Cultivating also takes a lot of passion and a lot of patience, notes Etz, who believes being female gives her
a different viewpoint on the growing process. "I bring a lot more of the organization behind the processes. I do a lot of the scheduling, forecasting of what we are going to be growing in the next year, how many lbs. we are going to
pull out of a harvest, a lot of spreadsheets. I feel like
it's definitely a different perspective that I can bring to
the table."
As November nears and the cultivation team at NOR prepares for its first harvest which will yield 45 lbs., Etz says she's excited. "The recent renovations will have a direct impact on the end product. We have turned NOR into a powerhouse not only for the yields we will produce, but the highest quality Las Vegas has seen. No stone was left unturned to ensure patients and retail customers receive the quality and consistency they deserve. Like every other living being, plants are sensitive to the energy surrounding them. If they are loved and taken care of throughout their cycle, that will shine through in the finished product."