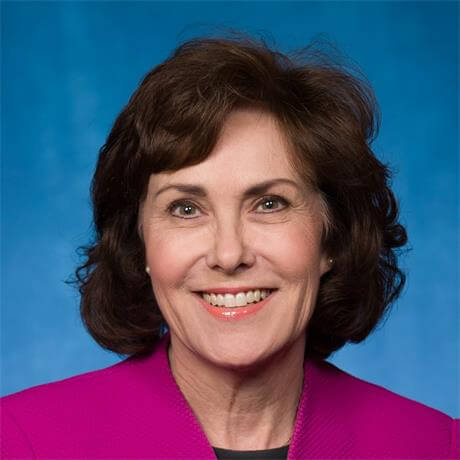 Jacky Rosen
Sep 21 2018 . 2 min read
By U.S. Congresswoman Jacky Rosen (NV-03)
It's been just over a year since the first recreational marijuana dispensaries opened in Nevada. Despite the success we've seen here and in states across the country, the industry remains at odds with the Trump Administration and a Republican-controlled Congress.
But Nevada has clearly shown that allowing responsible adults to purchase marijuana legally supports our state budget, and drives our economy by creating new jobs and businesses.
That's why I believe it's time to end the federal prohibition on marijuana, start regulating this product like alcohol, and get rid of barriers for states like ours where voters have made this decision. And that's why I'm co-sponsoring the Regulate Marijuana Like Alcohol Act, a bill that would direct the Department of Justice to remove marijuana from all schedules of controlled substances under the Controlled Substance Act.
This bipartisan legislation would essentially allow the federal government to treat marijuana and alcohol similarly and remove marijuana as a Schedule I drug. The Food and Drug Administration and the Bureau of Alcohol, Tobacco, and Firearms would also have the same level of authority to regulate marijuana as they do with alcohol.
It's time to act. The cannabis industry and our constituents deserve leadership, not uncertainty. This industry is counting on Congress to step up, do its job, and modernize the laws around marijuana. I will continue to stand up and defend these small businesses that are creating jobs, paying taxes, and operating legally. De-scheduling marijuana will cripple an underground market run by criminals and cartels and put the industry in the hands of regulated businesses.
I've stepped up in Congress to protect our booming marijuana industry in Nevada, and I will continue to look for ways to find common ground and take action. Earlier this year, I co-sponsored the Respect State Marijuana Laws Act, another piece of bipartisan legislation that would effectively prevent federal prosecution of cannabis businesses operating legally in Nevada, and the Strengthening the Tenth Amendment Through Entrusting States (STATES) Act, a bipartisan bill that empowers states to determine the status of recreational marijuana within their borders without federal intervention and resolve some of the issues around access to safe banking.
Nevada's success with legalizing and regulating marijuana shows that we're taking the right approach to this issue, and it's time for the country to move forward.