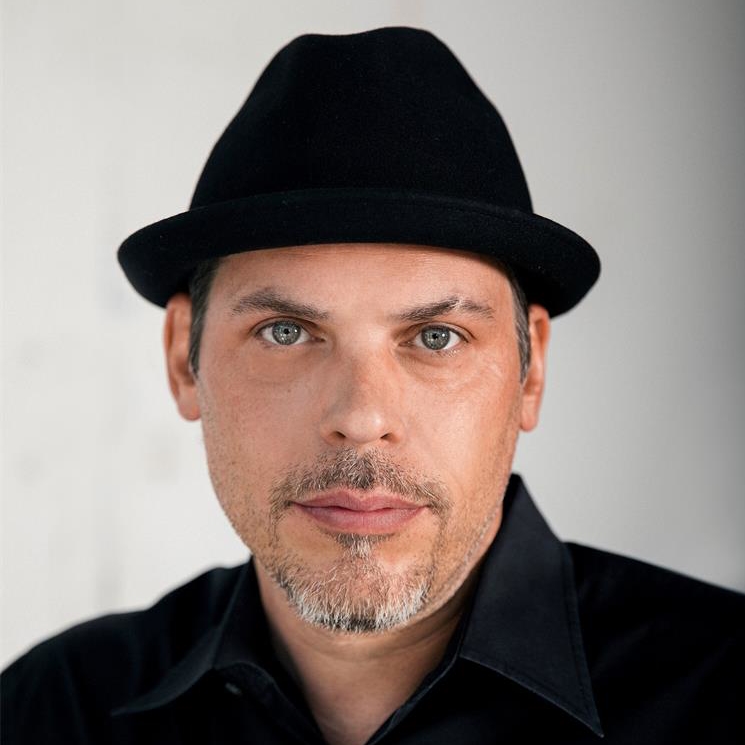 Justin Alexander
Mar 19 2018 . 9 min read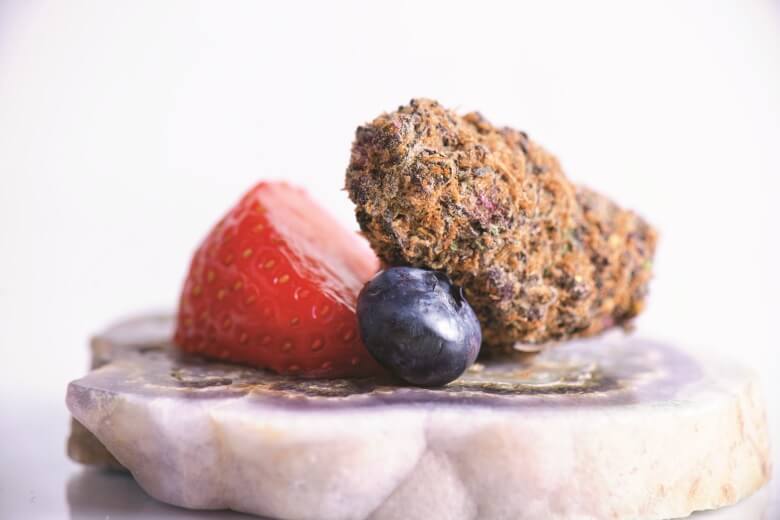 Patients as well as recreational users are finding themselves in consensus with Scottish journalist B.C. Forbes who famously said: "Work is the meat of life, pleasure the dessert."
The world of cannabis is increasingly turning to dessert flavor profiles as they develop new strains. It's a win-win with the obvious upside of less calories in combination with therapeutic benefits. In fact, reaching for a dessert strain at the end of the day satisfies not only a palate-craving after-dinner sweetness, but also a mind and body ready to unwind.
Nevada's cultivations and dispensaries are taking notice of users' desire to end their day on a sweet note. "Many patients and consumers have told us that they now prefer cannabis over cocktails, so I would definitely say that dessert style strains are becoming more popular in consumers' evening routines," notes Jillian Nelson, operations manager for Evergreen Organix.
Kynd Cannabis Company's Jawa Pie
Anything with pie in the name has a lot to live up to and Kynd's Jawa Pie does not disappoint. Expect the cool refreshing flavor of mint and the tang of citrus combined with a crunchy mouthfeel and gassy scent from a few hits of Kynd's Jawa Pie. Take a few joyous whiffs after it is ground up and soak in the delicious smell emanating from its terpene profile of myrcene (16 mg), limonene (3.3 mg) and pinene (2.5 mg). It is sublimely euphoric for an indica and the perfect go-to for total body relaxation. Made from Ocean Grown Seeds, which develops high-quality cannabis genetics, Jawa Pie has been handcrafted by artisan breeders. A blend between Key Lime Pie and Alien Rift, Jawa Pie flowers between 50 and 60 days and yields frosty, chunky buds that give great "bag appeal," says Mike Rognier, director of cultivation at Tahoe-Reno Botanicals. "Dessert strains have been around for a long time—Strawberry Cough being one of the first I can remember. It's all about the flavors and experiencing unique tastes." Just like a dessert, this strain is for the end of day with a sedation factor that weighs you down to the couch like a sugar-shocking culinary finale. Much like its sweet counterpart, feel a boost from muted stress, anxiety and pain with 25.33 percent THC and 23.19 percent CBD. "[Jawa Pie] is best in a joint or a bong. I have trouble trying to stop smelling it," Rognier says. "Real connoisseurs will treat [these types of strains] like a dessert or after-dinner drink."
The Grove's Blueberry Applicator
Like a decadent topping to finish off that sweet ending you can't just take one puff of, The Grove's Blueberry applicator adds a little something extra to your smoking regime. The blueberry applicator is a small plastic syringe used to dab, to smear on joints, or drop in a bowl. Blueberry, a strain developed by DJ Short from the landrace genetics he collected during his travels, is legendary on its own but becomes extra delightful in this concentrated form. "There are times that I'll smoke Blueberry and it takes the place of a slice of blueberry pie," says Margaux Hansberry, account executive at The Grove. "I don't think that one can fully replace the other, but they do accentuate each other well. The Blueberry oil can be used to infuse blueberry dessert as it's fully pre-activated, meaning we've already applied heat in the decarboxylation process to transform the THC-A into fully bioavailable Delta-9-THC." Herby and spicy, the strain has high levels of tasty terpenes that include myrcene (16.4 mg), caryophyllene (13.7 mg), and linalool (13.1 mg). The effects from 706 mg of D9THC, 16.9 mg of CBG, 14.86 mg of CBC, and 8.24 mg of CBD offer a reduction in anxiety and anti-inflammation that can be felt throughout the body and mind. "Inhale after a low temp dab and feel the relaxation melt your body," Hansberry instructs. "Keeping me alert and balanced, the Blueberry is great for a restorative yoga class or relaxing in a nice warm bath after a long day." This is one dessert you will keep craving, long after your sweet tooth has been momentarily quenched.
Animal Cookies by Medizin
Based on its name alone, people are drawn to the fun vibe that conjures up whimsical memories of carefree days when they think of Animal Cookies. As catchy and as inviting as it sounds, Medizin's Animal Cookies strain is a cross between Girl Scout Cookies and Fire OG. "I see new customers to cannabis choosing these [dessert] strains as a first choice," says David Farris, Medizin's director of marketing. Smoking Animal Cookies induces feelings of relaxation, yet has a balance that gives users the ability to maintain a clear mind. The buds are as colorful as their namesake -- frosty with tips of purple. The flavor is everything one would want from a dessert strain -- sweet, sour, earthy and pungent with a pretty even terpene profile of B-caryophyllene (2.17 mg), B-myrcene (2.46 mg), limonene (2.79 mg), and linalool (2.63 mg). Best for those who are experienced with cannabis, this strain is potent—killing pain and tackling insomnia with 22.05 percent THC and minimal amounts of CBD and CBN. "Animal Cookies is great for a late evening high after dinner," Farris advises. "This strain will allow you to wind down and relax but also enhance your mood before going to sleep."
City Trees' Banana Kush disposable vape pen
Imagine sucking on a Banana Runts candy and that's almost the exact flavor you will get when smoking Banana Kush—without the unneeded sugar, of course, and with the benefit of a terpene profile that includes pinene (4.4 mg), myrcene (4.2 mg) and limonene (12.6 mg). "While some say Banana Kush is Ghost OG crossed with Skunk Haze, our Banana Kush is a strain profile recreated using isolated terpenes and THC distillate. We use test results as our "recipe" and have created a mouthwatering blend of natural terpenes and distilled THC," explains Don Decatur, director of operations, City Trees, maker of Banana Kush disposable vape pen. "I think the names of the strains have now been specifically marketed to take advantage of people's fondness for sweets," points out Decatur of the dessert weed trend and how it is growing in popularity throughout the cannabis industry. Satisfying those with a sweet tooth and those who need mental relief (testing at 66.73 percent THC and 0.29 percent CBN), the indica-dominant Banana Kush is euphoric and mellow—evoking the sunny, rich nature of the fruit for which it was named. Doing double duty, it can be used to curb cravings of many different kinds.
Grape Stomper by Deep Roots Harvest
There is something so right yet so wrong about grape soda. Many of us give it up as adults—moving on to a new kind of grape drink. Something you won't want to give up is Grape Stomper, a hybrid strain with an impressive pedigree—a cross between Purple Elephant and Chemdawg Sour Diesel—and a delicious berry smell with a taste that's comprised of B-caryophyllene (0.87 mg), B-myrcene (6.03 mg), limonene (1.01 mg), B-pinene (0.31 mg), and ocimene (0.46 mg). The sugary, even smoke first comes on as a tingle that moves from head to toe and then fades away into a relaxed and uplifted vibe. Socially, this is a flower that can be used when you need to interact with other people because it offers an "all smiles" high. Visually, this is a beautiful flower with an exotic, pointy look. It's best suited for a midday pick-me-up as it will give you a kick in the energy department with 18.83 percent THC, expanding the mind and keeping the gears moving.
Cannabiotix's Cherry Pie
There's nothing quite as sweet and fragrant as the essence of fresh baked Cherry Pie. Warrant certainly gave it a wink and a nod when they released their song of the same name in 1990 with lyrics of: "She's my cherry pie, cool drink of water such a sweet surprise, tastes so good make a grown man cry, sweet cherry pie, oh yeah." Cannabiotix plays to those feelings and sensations with a strain that embodies all its namesake's confectionary qualities. "We call it "the Cherry Pie goodbye," because it's like you take a few hits, and you're literally on your way to a long nap," says TJ Burinski, head cultivator at Cannabiotix. "It's one of those strains that gives the perfect example of how THC percentage is not everything because compared to some of our others it will not test as high in potential Delta-9-THC, but I would put it up against our strongest in terms of actual effect." At 22.49 percent THC, the high comes on in minutes and stays for a couple of hours leaving you happy and relaxed. Floral buds with a dark purple hue, these sappy nugs are every experienced smoker's dream, meaning extremely strong in all the right ways with a terpene mix of limonene (1.4 mg), myrcene (24.0 mg), linalool (2.2 mg), pinene (2.7 mg), and caryophyllene (4.5 mg). This one will make you smile and you most likely won't even know why. Anxiety melts away into a haze. Great for those who don't want to wait for their high and for those who love an after-dinner treat while remaining alert and conversational.
FlavRx Blackberry Kush cartridge
This vape tastes remarkably like ripe, sweet blackberry pie. An indica cross between Afghani and Blackberry, you will recognize this oil's sweet berry flavor as the perfect palate-engager after dinner. "Given the indica heritage of the strain, people use it to both satisfy their sweet tooth and for a relaxing high at the end of a long day," says Jillian Nelson, operations manager for Evergreen Organix. "Many patients and consumers have told us that they now prefer cannabis over cocktails, so I would definitely say that dessert-style strains are becoming more popular in consumers' evening routines." Patients turn to Blackberry Kush for the relief of high pain levels thanks to its strong body effects resulting from 28.98 percent THC and 2.34 percent CBN. This medicine takes patients on a relaxation journey with its long lasting sweet earthy smoke and a terpene profile of limonene (27.79 mg), B-myrcene (13.83 mg) and B-caryophyllene (12.11 mg). It's great for giving you meditation vibes and the door to that blissful state between being awake and a dreamland filled with visions of sugar plums.