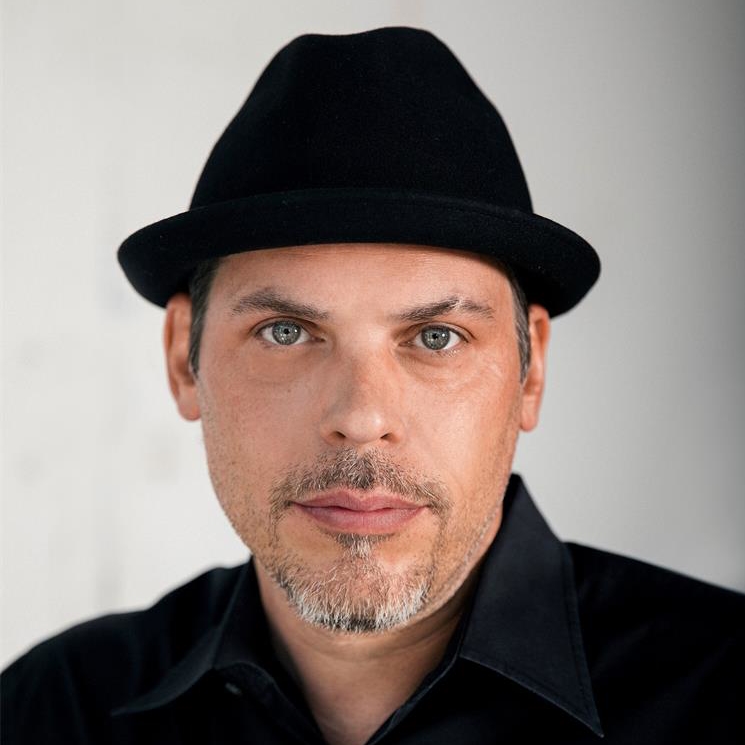 Justin Alexander
May 13 2019 . 12 min read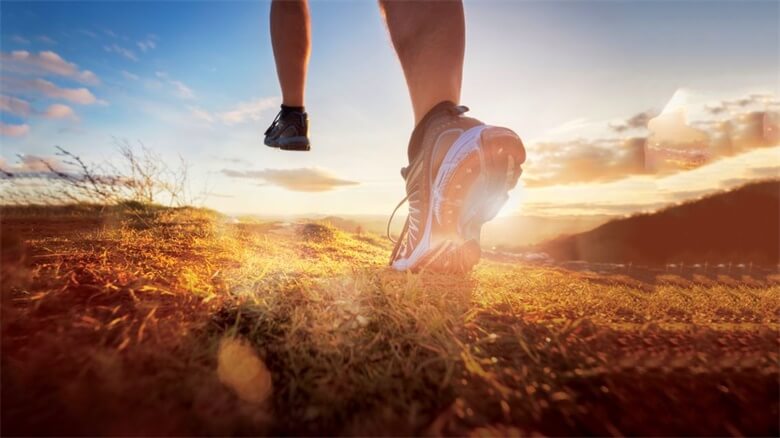 Cannabis is a lifestyle and one you can incorporate into all parts of yours—including your fitness routine. We have all become familiar with the healing benefits of cannabis so it would only stand to reason those same healing properties would apply to your body when it's in motion and you are working every muscle to its max. The benefits of cannabis can be used effectively both before you take the court, track, trail, green or field as well as after the last drop of sweat has dried. Whether it's topicals, live resins, flower, edibles or a vape, there are an array of products that have the power to enhance your workout or help with faster muscle recovery afterward. The anti-inflammatory properties of CBD or cannabidiol also make cannabis products popular for treating athletic injuries to get you back in action and on your game.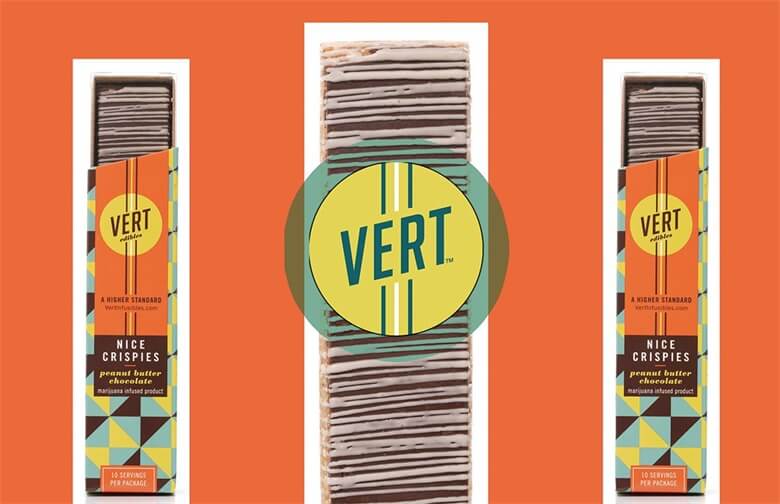 VERT NICE CRISPIES
Cool down from a strenuous workout with Vert's Nice Crispies peanut butter chocolate treats developed by chef Melissa Parks. While peanut butter isn't a traditional rice krispies treat ingredient, Parks loves it and tries to incorporate it into as many of her infused products as possible. "With less sugar than a traditional marshmallow rice krispie treat, peanut butter is perfect for infused edibles because of the protein, omega-6, and heart healthy unsaturated fat contents," says Margaux Hansberry, sales manager for Vert. "Peanut butter also masks cannabis flavor perfectly."
Aiding in everything from motivation to relaxation and recovery, Nice Crispies live up to their name for both pre- and post-workout. Whether your forte is hiking Deer Creek Trail to the top of Mt. Charleston or hitting it hard in a Body Pump, Bootcamp or barre class, Nice Crispies make it all better. "Being that cannabis effects people differently, experiences vary," Hansberry says. "Some people need a full 100 mg for pain management purposes. Most will benefit from using the Nice Crispies as a protein packed post-workout treat meant to help soothe inflammation and build muscle after an extensive workout."
Packing a crazy punch, just like an advanced boxing class, expect a strong and long adventure even if you have a high edibles tolerance as each serving contains 9.58 mg of D9THC. "Our Nice Crispies have a reputation for feeling more potent than other 100 mg edibles. We'd like to credit the peanut butter content for the enhanced experience, as the healthy omega fatty acids will encapsulate the D9THC molecule making for a safe and more efficient delivery from the bloodstream to your endocannabinoid receptors," Hansberry says. "As with the Vert Cookie Squares, the oil used to infuse our Nice Crispies is a strain dominant ethanol extracted distillate making for a delectable delight without the distasteful bite of cannabis flavor."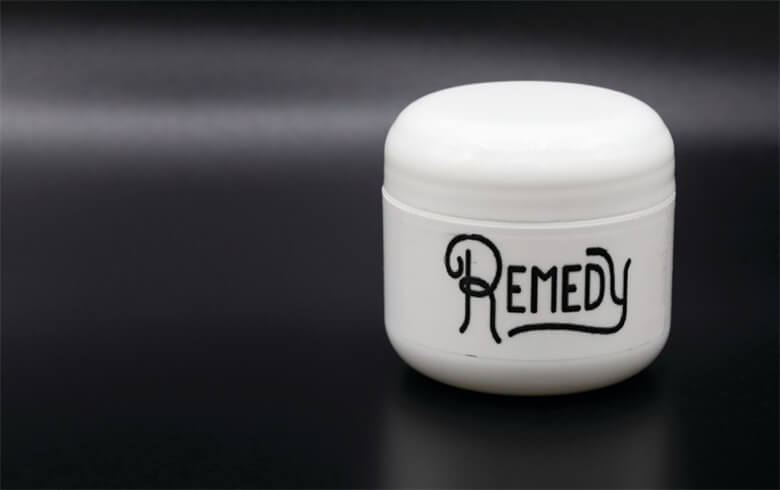 REMEDY'S BALM, LOTION, BIO GLUE AND BIO JESUS LIVE RESIN SAUCE
Similar to the benefit of changing up your exercise routine from time to time, it is also beneficial to switch up your post workout pain management. Providing anti-inflammatory, decongestant, antiseptic, antibacterial, antispasmodic, stimulating, and other medicinal qualities, Remedy's CBD Extra Strength Pain Balm and Lotion are go-tos for muscle and joint soreness to be applied both before and after you hit the gym.
While it was not specifically created for athletes, it has definitely found its crowd. "Everyone from your active athlete to the elderly can benefit from using our 2:1 extra strength pain balm or lotion," says Randy Villarba, marketing/wholesale Manager, at Remedy/TerpX. "I use both the lotion and balm to deal with my chronic knee pain when I play soccer or snowboard. If I am on a long bike ride or hike, I tend to pack both with me just in case I need pain relief for a little bit longer."
Once you have generously lathered up those topicals, treat what's going on inside with a concentrate program that has just the terps the doctor ordered. "The Bio Jesus and Bio Glue Live Resin Sauce Remedy concentrates weren't primarily developed for post athletic workout, but the high levels of myrcene certainly help alleviate joint and muscle pains," says Villarba, noting fitness enthusiasts should seek out products high in caryophyllene, limonene, linalool, myrcene and even humulene. "Due to their high mgs of myrcene (76.67 mg for Bio Jesus and 49.44 mg for Bio Glue), they both provide that heavy, relaxing and sedating couchlock that most experienced dabbers are looking for."
When you need that extra nudge to shut the brain off and relax post-workout, hit a dab of Bio Jesus or Bio Glue Live Resin Sauce. "Our Bio Jesus and Bio Glue Live Resin Sauces have been my go-to for the post-workout, day-ender," says Villarba.
KYND BALM
The answer to all your prayers is in one jar. Kynd Balm takes care of stiffness from hiking, running, lifting, even just sitting at your desk all day. "Interestingly, we've heard from a few people who swear by the balm as an effective reliever of tooth pain," shares Kynd's David Robison. "It wasn't the original intent for the product, but if it's helping people, we're happy to hear it!"
While not created specifically for athletes, the balm has become a go-to before workout and after workout. "Recovery is a critical part of training, but downtime can be rough," Robison says. "Using the balm can help reduce pain, minimizing time between sessions."
Lemongrass oil used in the balm means it's heavy in limonene, which has an invigorating and uplifting scent. Limonene can also help the balm penetrate the skin and muscles for a more targeted effect.
Using the topical means there is less of the intoxicating effects as it does not absorb into the bloodstream. "Manual massaging promotes relaxation, while the balm's active ingredients relieve pain in the muscles and joints," Robison says of the balm which has a cannabinoid count of 200 mg CBD and 100 mg THC.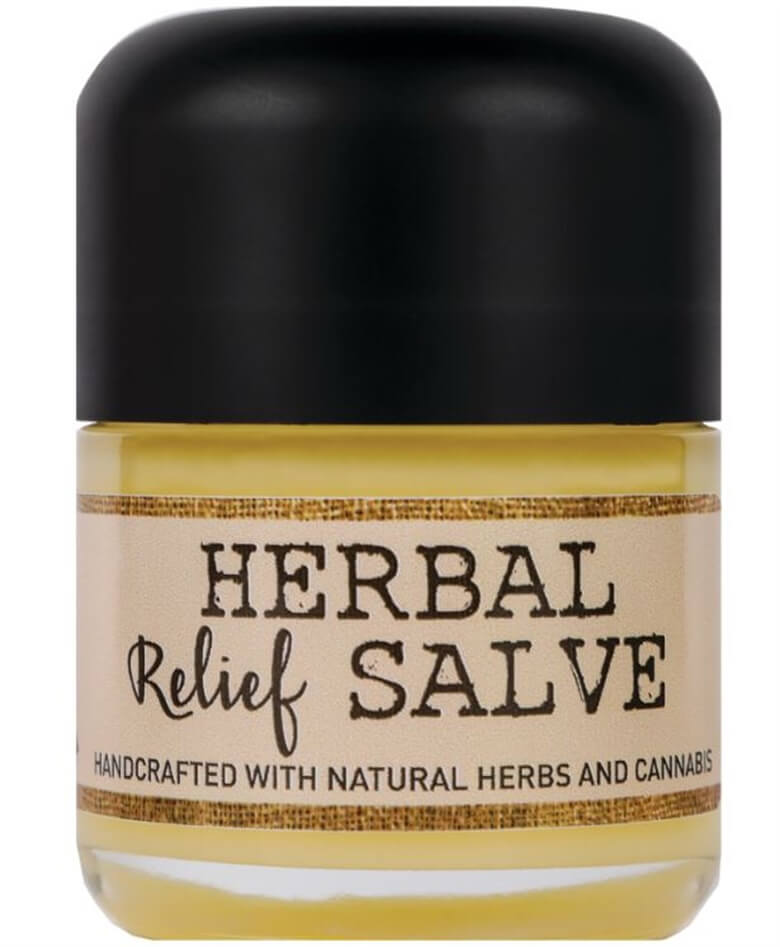 EVERGREEN ORGANIX HERBAL RELIEF SALVE AND LAVENDER VANILLA MASSAGE OIL
Evergreen Organix boasts two game-changing products for exercise relief. Both the Herbal Relief Salve and Lavender Vanilla Massage Oil make for a soothing topical experience. "The Herbal Relief Salve is great for those who are active or even have torn muscles, while the Lavender Massage Oil brings comfort of cannabis to the skin," says Taylor Everette of Evergreen Organix.
The Herbal Relief Salve is crafted with premium cannabis oil, menthol and arnica. Arnica helps with swelling and menthol is great to use for pain. This product aids with aching joints and stiff muscles and is dosed at 100 mg THC and 25 mg CBD.
The Lavender Massage Oil is made from scratch with premium essential oils, natural ingredients and is dosed at 100 mg THC per container. It's great to use to unwind sore muscles after a long day.
"There are no terpenes in this product, however we use essential oils for the formulation. Menthol, arnica, and lavender all have pain relief and anti-swelling effects and are perfect to use to unwind from a busy active day," relays Everette of Evergreen's Lavender Massage Oil.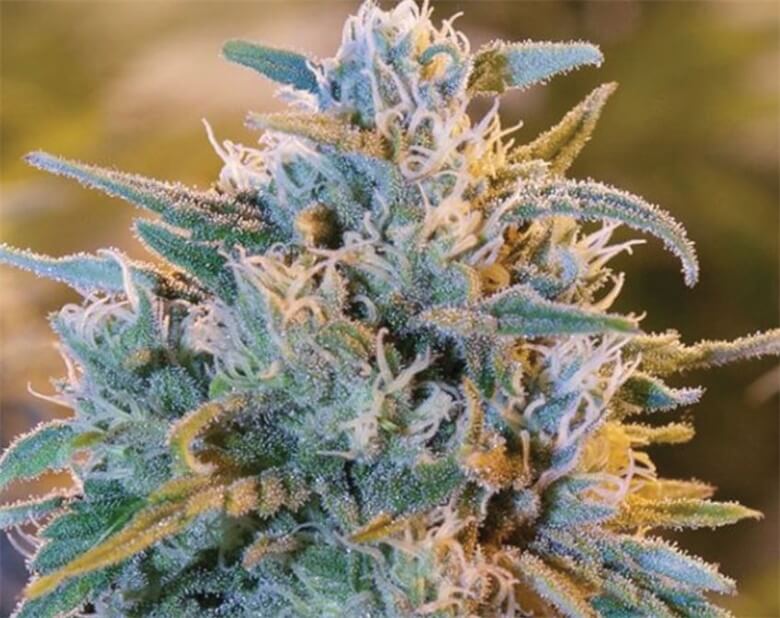 FLORAVEGA BLUE
DREAM FLOWER
Dreaming of building your body and your mind? Look no further than Blue Dream flower from FloraVega. "Blue Dream is a well-known and popular strain for the euphoric and relaxing effects it provides without leaving the user sedated or lethargic," says FloraVega's Sam McAdam. "It is a great strain to aid in a fitness regimen and can be used in various applications—whether you are looking to form a better mind to muscle connection, reduce inflammation or stimulate appetite for meals."
Smoking Blue Dream is like a dream as its calm euphoria drifts over the body alleviating soreness and promoting that wonderful wind down feeling. "Many athletes use caffeine and stimulants before workouts, that combined with hard work and a lack of hydration can leave individuals depleted, jittery and dehydrated," McAdam says. "The effects of Blue Dream counteract the jitters and soreness while the stimulation of appetite and the impending dry mouth encourage users to replenish their food and water needs."
Blue Dream boasts three prominent terpenes: Pinene (8.6 mg), myrcene (7.2 mg) and caryophyllene (1.7 mg). "Pinene can be beneficial as a pre-workout as it increases alertness and can aid in focus during workouts. Myrcene and caryophyllene combine to provide relaxation and relief, both physical and mental, which work well after an intense workout to reduce inflammation and increase muscle recovery," he says.
Recommended pre- or post-workout for everything from a brisk run to a power-lifting regimen, use before to form a stronger mind to muscle connection, which aids in stretching, strength training and range of motion. Use afterward for its anti-inflammatory properties to aid in recovery, mental ease and appetite stimulation.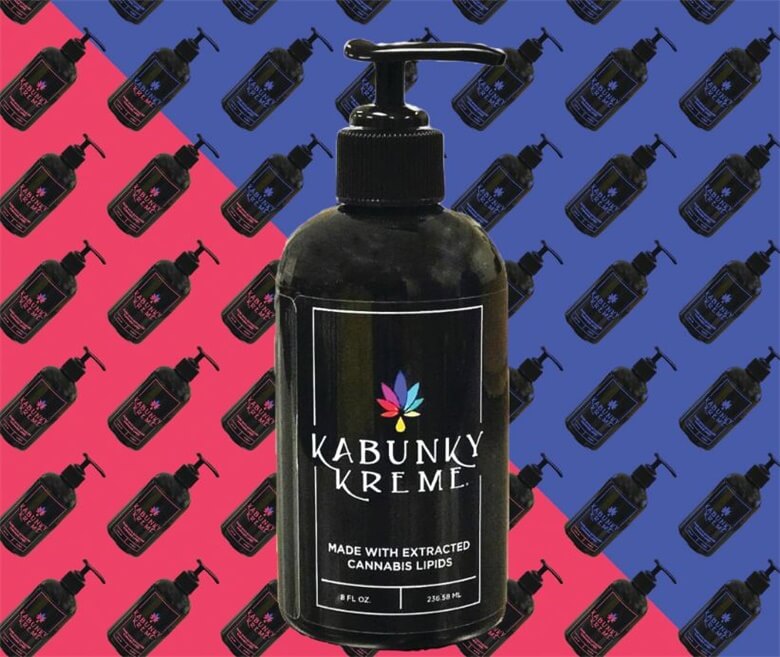 KABUNKY KREME
Recovering from a good workout can mean days of pain for some. "Fitness regimens only work if you do, and if you're skipping workouts because you're too sore, you're not going to get the full benefits. Recovery should be a big part of any routine," says Josh Ranck, marketing director, Nevada Made Marijuana. "We designed our Kabunky Kreme to provide relief from all types of minor aches and pains."
One of the best ways to show off the magical synergies between THC and CBD is to use a topical that combines both to alleviate this uncomfortable state. Thanks to the entourage effect, CBD is more effective at combating inflammation and pain when taken with THC, which Kabunky took into account.
"With its 2:1 ratio of CBD to THC, you're getting a highly effective dose of cannabinoids that will help post-athletic recovery," says Ranck, who notes with Kabunky Kreme's 2:1 ratio, you get twice as much CBD than THC per application. "The best part is that cannabis topicals are non-euphoric. You'll get all of the relief with none of the high. So, take that long hike, that advanced yoga class, or that pick-up game with your friends knowing you've got relief."
Essential lavender and limonene oils are also ingredients in Kabunky Kreme. "This gentle aromatherapy is designed to interact with the healing cannabinoids, creating a multi-sensory experience," says Ranck. "The velvety texture, calming scent, and enhanced 2:1 ratio makes Kabunky Kreme the ideal solution to soothe your minor aches and pains."
Since everybody is different—some benefit more from using the cream pre-workout and others post-workout—see what gives you maximum relief. This product is best for those who have low-impact muscle soreness from daily exercise regimens like yoga, Pilates, cycling, jogging, tennis, and running.
LEAF & VINE CHERRY KUSH DISPOSABLE PEN
It might seem counterintuitive to reach for a vape before or after you work out, but times, they are a changin' thanks to wellness tokes such as Leaf & Vine Cherry Kush. Getting high before a workout may be a new concept for some but experienced smokers who are exercise nuts will tell you it just may boost your motivation to hit the gym.
"This product is a specialty for health and wellness as it contains benefits for any workout," says Planet 13's Brandon Zimmer. "With the benefit of having roughly 10 percent CBD, this can help with inflammation as well as provide other health benefits. This is perfect for after a yoga session."
With a smooth body high that also relaxes the mind, Cherry Kush is high in limonene (2.98 mg) and mycrene (3.57 mg) and is the perfect companion to yoga or Pilates, favored by women, to whom the product is also positioned.
GNOME SERUM'S JOINTS 'N BONES
If you've been active for decades and are now reaching that stage in life when everything hurts, reach for Gnome Serum. While it has a fun, whimsical name, it means business when it comes to pain relief.
"This product was developed specifically for athletes. Although over time many arthritis patients have taken to it, and it's also used for bumps and bruises. It can be used on both joints and muscles," says Gnome Serum CEO/Founder Greg Kerber, noting that those athletes alluded to above are in fact his sons who play lacrosse and take part in martial arts and boxing.
"Joints 'n Bones increases blood flow because of the arnica and decreases inflammation because of the full spectrum CBD and birch oil," Kerber adds.
Recent clinical studies state that terpenes are as good as CBD for anti-inflammatory benefits. "This proves the entourage effect," Kerber relays. "You really do need it all: terpenes, CBD, flavanoids and THC."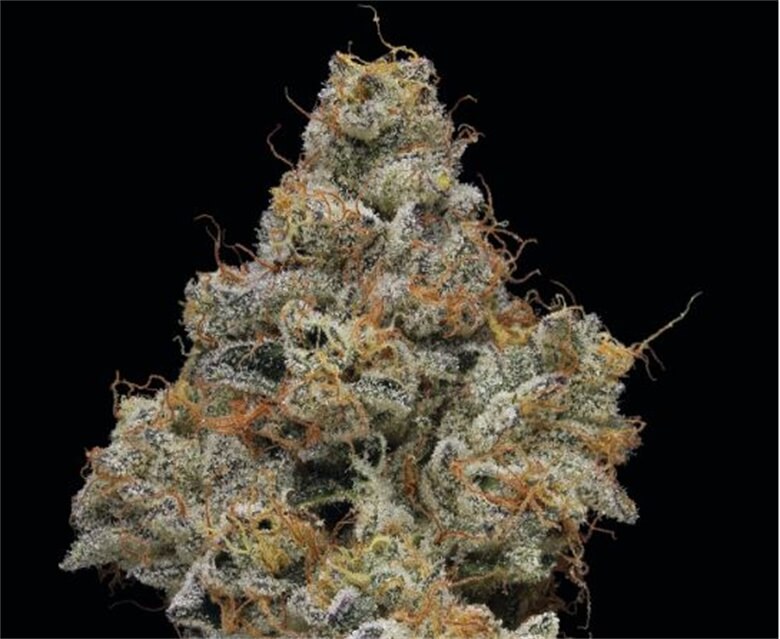 STATE FLOWER'S WEDDING CAKE FLOWER
There is nothing better than the cool- down part of your workout and after you really push the envelope, it is best to take the relaxed approach. "This strain is better for post-workout since it's not super energetic," Hailey Stone, marketing coordinator for The Apothecarium, says of State Flower's Wedding Cake strain. "This strain will help you come down after you get home from the gym."
Wedding Cake, a.k.a. Triangle Mints #3, is a cross between two elite cultivars—Triangle Kush and Animal Mints—bred and selected by Seed Junky Genetics. "Having a strain like Wedding Cake, which is high in beta-caryophyllene, is great for reducing inflammation which, will help you relax, and your muscles feel good. The levels of caryophyllene (10.9 mg) and myrcene (4.8 mg) present cause this strain to relax you after a long day. Your muscles will relax, become less inflamed, and the myrcene acts as a pain reliever," says Stone.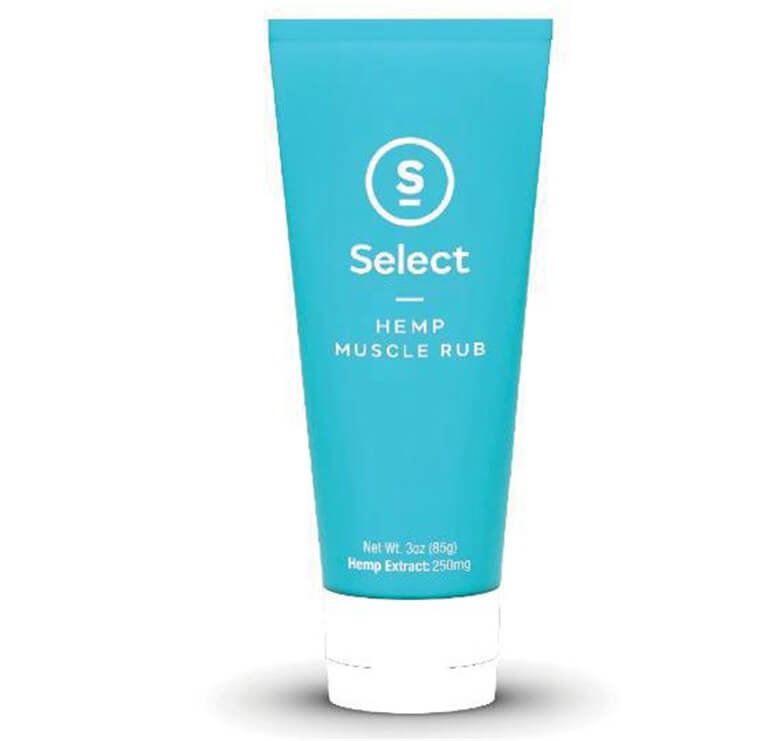 SELECT'S HEMP MUSCLE RUB
Muscles yearn for that "select" touch after a vigorous workout. Made with hemp-derived CBD and formulated with aloe, vitamin E, tea tree oil, menthol and more, Select's Muscle Rub is the perfect thing to have in your gym bag no matter if its leg day, arm day or cardio day.
The best part of this product is the invigorating icy feel that absorbs into the skin quickly without leaving a greasy film or getting all over your athleticwear. Since this product contains no THC you can use it any time of the day or night for a cool topical effect that soothes and treats aches and pains. With hemp's anti-inflammatory properties, a quick application of Select's Muscle Rub also instantly helps with pain and inflammation due to injury. Select's entire line of CBD products has become a favorite of medical marijuana patients and can be used in conjunction with THC-infused treats for an optimal wellness effect.