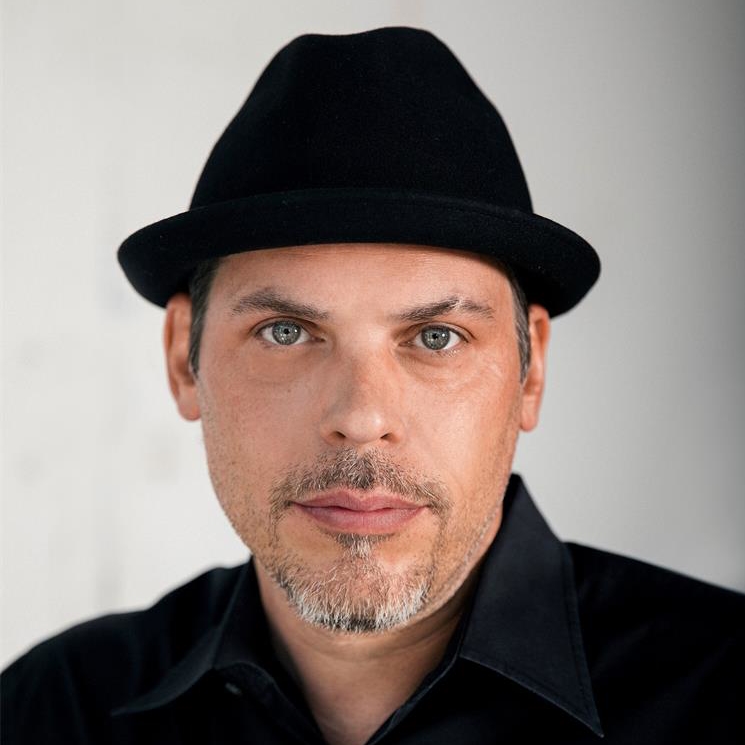 Justin Alexander
Mar 15 2021 . 12 min read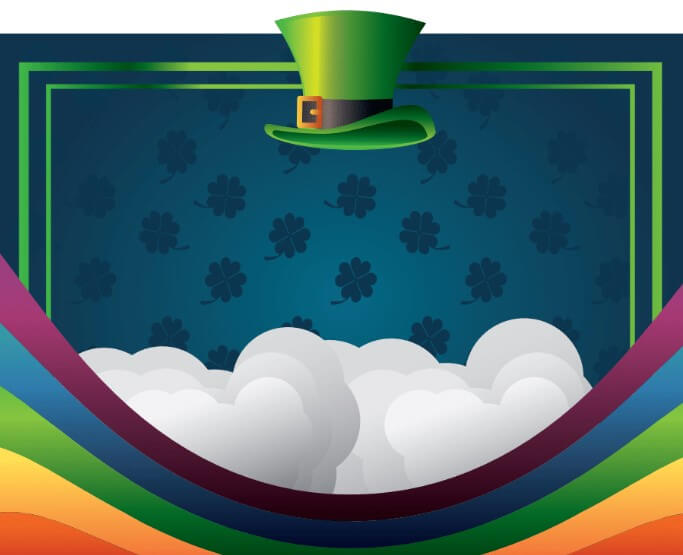 St. Patrick's Day has long been hailed as a day to drink beer, wear green, do some pinching of those dressed irresponsibly, and generally celebrate Irish culture. At elevate, we also see the lauded holiday as a celebration of pot (o' gold), green and smoking of pipes. Whether it's an infused beer, eating a rainbow (edible) or smoking some green or even golden strains with red-orange hairs akin to a leprechaun, we have assembled a pot load of celebratory St. Paddy's products that will have users doing a jig through a meadow of four-leaf clover on March 17th.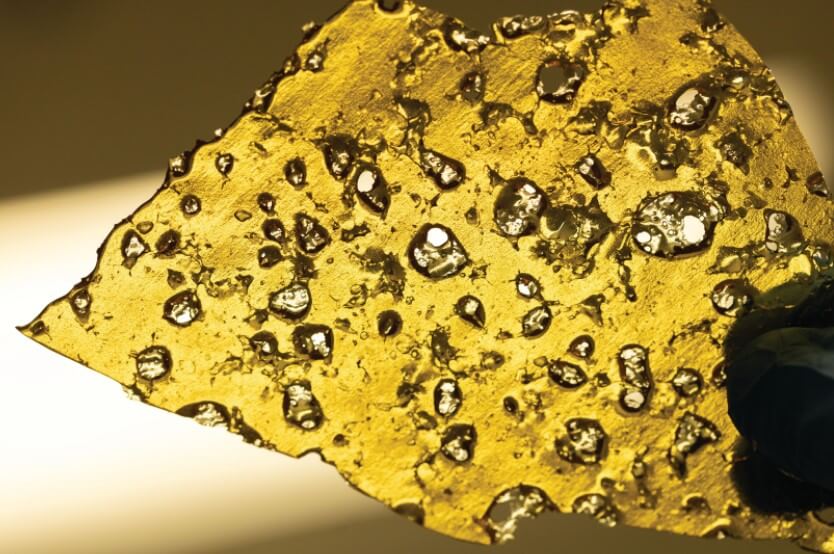 panna's Rainbow Pie Shatter
If you are searching for your St. Patrick's Day pot of gold, you'll likely find it by trying Rainbow Pie Shatter and dabbing into an energetic and fun mindset. Upon smoking, Rainbow Pie delivers a burst of cerebral energy and the giggles—and you might even be inspired to paint your face green and hunt for shamrocks.
A hybrid mix of Zkittlez and Key Lime Pie, "Rainbow Pie Shatter will take you straight to the end of any rainbows and allow you to ward off the leprechauns protecting their gold, so you can take what is yours," says Rob Wright, director of production for Panna. "Plus, with the genetics of this product including Key Lime Pie…Key Lime Pie on St. Paddy's Day is called Shamrock Pie. Quite fitting."
As for terpenes, limonene is the most abundant in Rainbow Pie, which is a terpene that smells like citrus, helps with mood, and provides lots of energy that will carry users from day to night festivities. Rainbow Pie also has caryophyllene, which "is the only terpene that interacts with the body's endocannabinoid system directly. It smells spicy, is good for anti-inflammatory and autoimmune disorders and therefore keeps your body dancing, singing, and laughing through the night," Wright says. "It's probably one of the best terpenes in cannabis. Perfect for the day we all claim to be 100 percent Irish."
Finally, on the terpene front, linalool smells like spring flowers with a spicy note, and is good for anxiety and is also found in lavender. "Perfect for dealing with the large crowds and lines for those who are anxiety ridden in situations such as St. Paddy's day parties," Wright says. Luck of the Irish, indeed.
Green Apple Valhalla Confections Gummies
You certainly don't want to be caught off guard without some green on St. Patrick's Day and that is why the convenient green apple gummies from Valhalla Confections are a perfect edible accessory—maximizing flavor and potency. Just think of them as "pinch" insurance.
In addition to their true taste, which is achieved by using Fuji apple flavoring, the gummies also have green tea to add some extra pep in your step. "These gummies have 10mg of THC which, to most people, will just give them that psychoactive effect. But for some people that 10 mg of THC with the added green tea and pinene, can make you feel more uplifted, creative, and/or energetic," says The Apothecarium's Hailey Stone.
Valhalla's green apple gummies allow you to explore the leprechaun magic of pinene. "These gummies have a natural terpene added to the mix: a-Pinene. Pinene is a great terpene for boosting your mood or feeling creative and upbeat which is perfect for feeling celebratory," Stone says, noting users can expect to be uplifted and boosted about an hour after consuming.
NLVO Gold Purple Punch
Something that pairs well with Guinness is always top of mind when considering St. Patrick's Day activities. The same goes for how you medicate on this Irish holiday. While the Purple Punch strain from NLVO is visually beautiful and tasty, it also complements the thick, frothy beer that is often identified with the holiday—a pint of Guinness.
With its sweet dessert flavor profile of berries and grape, Purple Punch pleases many palates. This deliciously distinct strain allows users to absorb feelings of relaxation and general happiness that come in waves while enjoying how it dances across the taste buds like candy. Similar to the chocolate notes in a swig of Guinness. "Purple Punch is flavorful and aromatic," says Ron Chambers, Flower One grower. "It has uplifting yet relaxed effects and favors a talkative, lively gathering."
High in caryophyllene, Purple Punch is a cross between Larry OG x Grandaddy Purple and was originally bred by Supernova Gardens in Hawaii. "Caryophyllene is unique in that it binds with CB2 receptors making it highly successful at relieving aches and pains," Chambers says.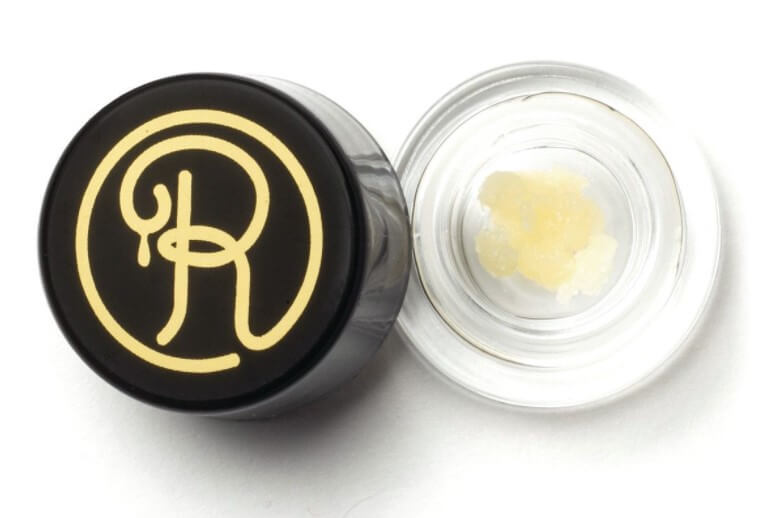 Remedy's Sky Resin collection of Strawberry Beltz, Double Jeopardy and Lemon Punch
Loaded with terpenes and a high percentage of THC, Sky Resin is for everyone from concentrate novices to dedicated dabbers. "Sky Resin is a terpene packed concentrate, which makes it incredible for trying out and experiencing different terpene levels," says Silver Sage Wellness' Leslie Vorhees.
From the Sky Resin collection, Strawberry Beltz is a cross of Strawberry Glue and Rainbow Beltz. With notable levels of caryophyllene, limonene and humulene, Strawberry Beltz is mood-boosting and stimulating for those looking for a fun and giggly effect. While Double Jeopardy, a cross between Bio-Jesus, GG #4, and Sour Diesel, is high in limonene, myrcene, and caryophyllene. "Limonene and caryophyllene are uplifting and myrcene has great anti-anxiety and pain-relieving qualities, so this is perfect for someone who wants to relax and ease their mind," says Vorhees. Lemon Punch, a 50-50 hybrid, hails from genetics of Lemonade Dream and Purple Punch. It takes care of aches and pains and tastes like a fruity lemon bar.
Select Elite Gummies in Sweet Spice
Small but mighty, Select Elite Gummies in Sweet Spice are the perfect treat for St. Patrick's Day. "Wrapped in green packaging, the gummies are infused with our highly-concentrated broad-spectrum oil to provide a taste that doesn't just taste good, but feels good too," explains Regional Marketing Director Kristen Everhart of Curaleaf. "Select Elite Gummies are made with all-natural fruit flavoring for a bold, real fruit flavor and no added coloring. At 10mg of THC per piece, Select Elite Gummies provide a taste you can feel."
A hybrid variety that allows for a balanced full-body high, Select Elite Gummies in Sweet Spice are equally as energizing as they are euphoric. "Elite Gummies are made with the same quality oil that people have come to know and love from Select. Our customers love the gummies for their delicious formulation that is made with no artificial flavors or colors, as well as their precise and calibrated effects," Everhart says. "We went through months of testing to find the most delicious fruit flavors and pairings. Sweet Spice is one of our more adventurous flavor offerings with jalapeño and mango flavored gummies."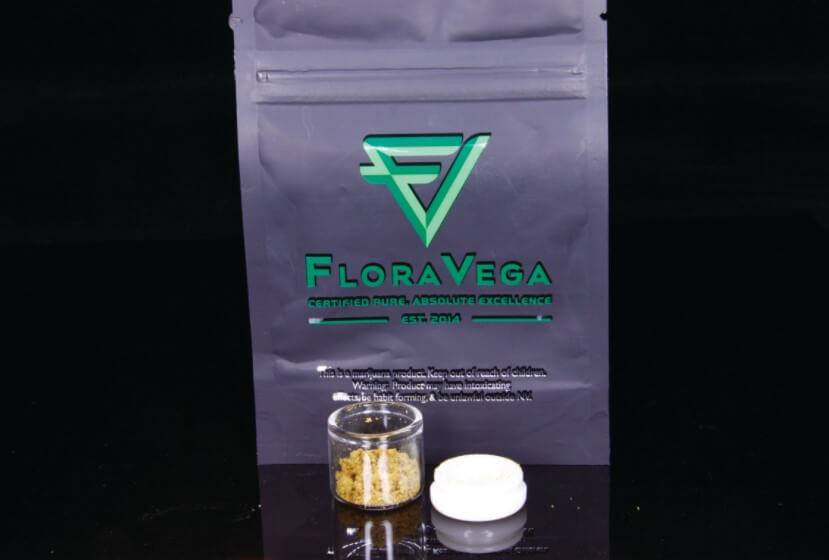 FloraVega's Kief
Every leprechaun loves a little magic and that is what you get when dusting your favorite bowl or joint with kief. "It's a little pot of gold to add to your smoke," says FloraVega's Sam McAdam, who adds that, "it accelerates the unwind."
FloraVega kief punches up your smoke without compromising the flavor or effects. With this brand of kief, you will get what you expect as they are all strain specific. "Users can match up their favorite flower with Kief if they chose to," McAdam says. "It is a great way to add some extra THC to your experience and to help add some potency."
While increased potency and higher THC intensifies effects, it also conserves the amount of cannabis that is consumed—a win-win in the bowl, joint, and for the pocketbook.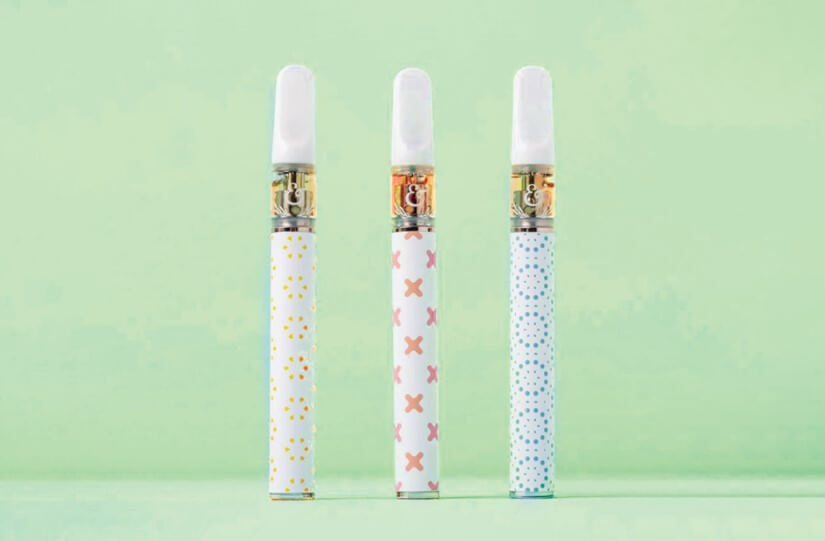 Leaf & Vine's Red Headed Stranger vape
The name says it all. "Leprechauns are a staple of St. Patrick's Day and what strain describes a leprechaun better than Red Headed Stranger," offers Leaf & Vine's Zach Brengman. If the name sounds familiar it should, Red Headed Stranger was named after the 1975 album by Willie Nelson and is also a nickname for the country music legend.
If all you want to do is relax and unwind this St. Patrick's Day, then Red Headed Stranger is perfect for you. "With a whopping 29mg/g of myrcene this will surely put you back in your seat. It is also very effective for anxiety and aches and pains," says Brengman. "It is also a fan favorite."
A cross between William's Wonder and Tom Hill's Haze, Red Headed Stranger is typically sativa leaning but the significant amount of myrcene evens it out lending a predisposition to indica properties. "Myrcene is by far the most dominant terpene in this product but since it is crossed with a Haze, there is also a large amount of sativa terps," says Brengman. "There is 8mg/g of alpha pinene and 8mg/g of limonene for a total of 5.67 percent terpenes in this vape. These are real cannabis derived terpenes, we never use "natural" or "botanical" terpenes."
Recreationally, expect a cerebral and creative feeling from the pinene and limonene together. Medicinally, the positive effects are relief from aches, pains, swelling, anxiety, and sleep.
A high terpene count doesn't mean lower THC—this vape has it all, testing just over 86 percent THC—something the original Red Headed Stranger would appreciate.
CAMP's Animal Face Live Rosin
CAMP's Live Rosin comes in a gilded package, indicating the first of many surprises—there's plenty more gold in this pot. "The flavor profile is out of this world; the moment you open the jar, the smell resonates in the room, giving you a pungent blast of gas," says Matthew Janz of Nevada Organic Remedies. "The Animal Face Live Rosin is not only beautiful to look at but easy to handle. Its flavor is also a true translation from flower to rosin, leading for a delicious dabbing experience from inhale to exhale. And of course, with Animal Face already being a heavy hitter, the effects from the concentrated Live Rosin absolutely smack."
Animal Face, a cross between Face Off OG and Animal Mints, is indica-hybrid heavy with beta-caryophyllene, limonene and linalool. It helps you relax and unwind. The high concentration of beta-caryophyllene may aid in reducing tension and inflammation, the linalool may help with relaxation, and the limonene may help with mood elevation. There is also THC-a present in this strain. "We never heat our rosin above 120 degrees F, which preserves a wider range of terpenes that you won't normally find in concentrates," reports Janz. "Combining Animal Face's strong lineage with the entourage effect, synergistically maximizing its cannabinoid and terpene profile, creates the perfect strain for an equally relaxing and joy-inducing celebration."
Animal Face is a heavy high that sits right behind your eyes, leading you to a blissfully relaxed state throughout the experience. Some users report Animal Face live rosin provides relief for mild pain, moderate inflammation reduction, and help with managing stress.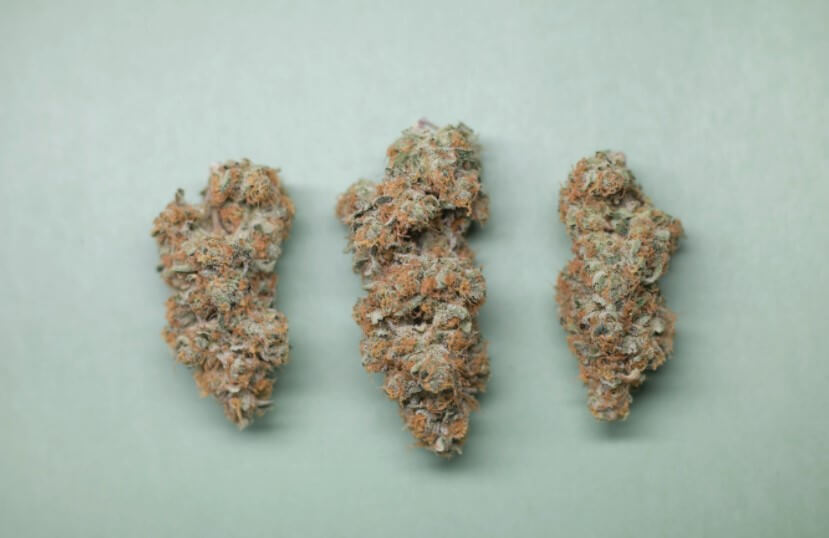 Orange Cookies and Sun God by Fleur
Orange Cookies and Sun God are two vibrant strains from Fleur that will give your St. Patrick's Day a punch. "Orange Cookies is a very uplifting happy strain, perfect for a day of celebration," says Evergreen Organix's Jerry Velarde. "Sun God makes a good strain for St. Patrick's Day because it keeps you uplifted for a night of fun."
With genetics of Orange Juice crossed with Girl Scout Cookies, Orange Cookies boasts limonene, caryophyllene and linalool and pairs well with Blue Moon, Shock Top, or Flat Tire beer with an orange wedge. "The terpene that stands out the most in this strain would be the limonene because Orange Cookies has a very pungent Orange Creamsicle smell and taste," he says, noting Orange Cookies is good for anyone needing help with focus, pain, and relaxation and it is a great strain to make you smile and enjoy any task at hand.
In the other bowl, Sun God is a hybrid sativa dominant strain with genetics that include landrace strain Michoacán crossed with a Mimosa Durban Poison cross. This strain is great for fun and focus and is a sativa without the raciness. It leads with limonene, linalool and myrcene. Bisabolol, caryophyllene, and pinene follow behind. "While the limonene is high, the linalool is the more sought-after terpene. We have had a lot of people requesting strains with linalool in them," Velarde says. Linalool assists the limonene in fighting off anxiety. Sun God is a good choice for when you need to get a lot accomplished but need a little pain relief at the same time.
OMG THC's Mint Chocolate Bar — Shamrock Edition
This seasonal mint and milk chocolate bar dubbed the Shamrock Edition has been made especially for St. Patrick's Day with celebratory packaging of clovers and cannabis. The chocolate is infused with cannabis distillate, which is odorless and tasteless, so the rich chocolate takes center stage. "We have an actual chocolatier on staff, and he makes these chocolates by hand with love—including the decorative green squiggle in each one," says Stephanie Magurno COO/Controller of THC Production, LLC. "OMG THC uses real mint essence in these chocolate bars—no artificial mint 'flavoring'—so they are damn delicious."
With 10 servings in each bar, you can easily share with friends. Users can break off a serving and pass it on, so you don't have to worry about sharing a glass piece or a pre-roll in the time of COVID-19. "The onset of effects usually takes place within 45 minutes—so it's comparable to drinking a beer. In general, it is a great way to unwind and celebrate in a relaxed setting with friends," Magurno says, noting medical patients enjoy this product because it is effective for combating anxiety and promoting good sleep.