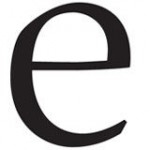 Richard S. Gubbe
Mar 01 2021 . 11 min read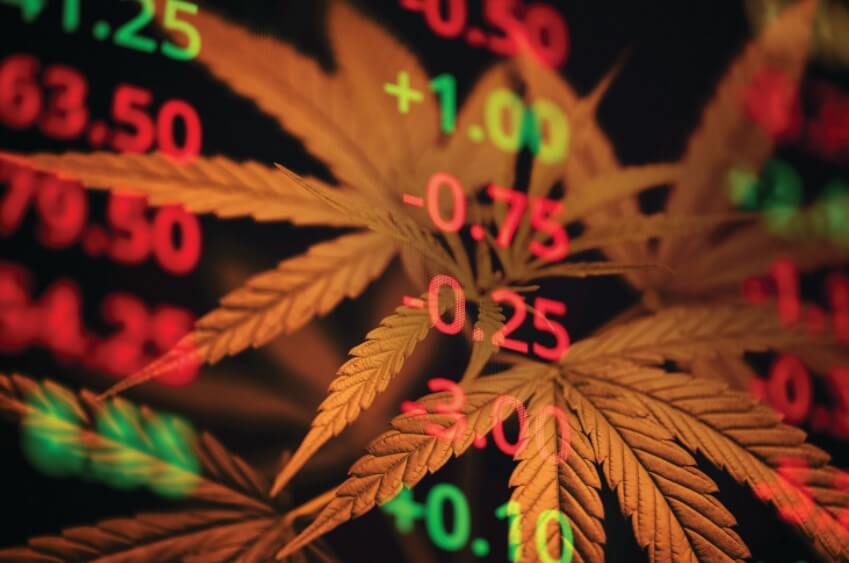 What color is the coin in your stock pot at the end of the rainbow? Are there gold doubloons or silver dollars inside? How about a bag of green? Or will your pot contain a brown bag of rocks? Make the right call and your rainbow stock will turn to glittering gold coinage. Make the wrong one and red ink flashes across the sky.
For those with a little luck of the Irish, the market is seeing a gold rush like the tech boom in the '80s with "pot" stocks. Pot stocks are not investments in kitchenware or a way to make Irish stew. They are precarious—leading to a big payday or an empty wish.
Cannabis companies trading on exchanges in the U.S. and Canada have a mind of their own, not conforming to the mainstream rank-and-file Wall Street stocks. When cannabis companies were first coming on the market from initial public offerings, they were treated as somewhat of a joke and were trading in the high-risk playground. All those who handled weed and most ancillary business were Canadian companies because of the friendly legalities in the Great White North and the ability to be taken into a Canadian stock exchange.
For those rolling the pot dice early, stocks were hit and miss. At the outset, only pharmaceutical-based stocks were allowed on the three American exchanges. IPOs were popping up like a Whac-A-Mole game but were not taken seriously. Dow Jones, NASDAQ, and S&P chose not to allow companies that dealt in marijuana. Most ancillary companies had a hard time as well, even though the products they sold were totally legal. Any company with anything to do with cannabis could wake up to find that banking avenues were closed to them for no reason other than it was discovered they sold pot to people.
The Big Shift
In the early 2021 market, many pot stocks have been on fire and have become a legitimate play in the world of high-risk financial gaming. Many large pot stocks have made their way to American exchanges and are fair game to U.S. traders who were shut out by trading sites that prohibited Canadian offerings.
Those who took their profits from successful IPOs such as Canopy and Tilray, took the money and ran, but have recently returned to the fray. But the market proved to be as up and down as a Caesars Palace room elevator. Upper-floor stocks settled in at mid-level in the $30s and $40s after Canopy hit the low $50s. Wise traders sold high, some even buying again after the price dropped drastically. Canopy's had shifts five times its value, rebounding from a low of $9 for a share last October after peaking over $50 a share in 2019 and nestling now in the $40s. Tilray crashed from a high near $145 to a frightening $30, then went shooting up in the $60s, only to drop more than 30 percent in one morning in mid-February. Tilray and Canopy are the epitome of volatility.
Let the Speculation Begin
The 2020 market year was a disaster for many pot holders. With the Canadian stocks falling like a rock in water, there was little room to hide. Many investors took losses while the market surged in other areas. Then came the magic of the Democratic Party that promised to withdraw cannabis from the scheduled drug list if granted the White House. Cannabis either will be removed totally from the list, or at the least, benefit from legislation that opens legal banking for cannabis companies. Many investors viewed the cash-only business as a risk and stayed away.
As election day in America grew closer last fall, stock prices began to slowly rise merely upon speculation of a blue win. Most cannabis investors, whether using wishful thinking or market savvy, started to scoop up American stocks and the few remaining Canadian companies worth owning.
Canadian companies do not have the growth potential of American companies because of a small population and logistics challenges. They often bought rights to overseas licenses that are speculative at best. Only those with American licenses and strong assets, along with big investments coming in, will grow. Brick-and-mortar assets were far less risky.
Pot & Politics
The dramatic shift in the political climate in the United States has flip-flopped stocks from joke to serious drama with politics, not a leprechaun, the driving force for those in the know. A faint rainbow can be seen in the distance as promises begin to turn into action. Pres. Joe Biden can circumvent legislation by creating an executive order withdrawing cannabis from the schedule of harmful drugs list. That, however, is not permanent law, needing legislation in order not to be overturned in four years.
Senate Majority Leader Schumer, along with Sens. Ron Wyden of Oregon and Cory Booker of New Jersey, said in a joint statement Feb. 3 that they would introduce legislation in the coming weeks. On Senate stationery, the following was issued:
"As states continue to legalize marijuana, we must also enact measures that will lift people who were unfairly targeted in the War on Drugs. We are committed to working together to put forward and advance comprehensive cannabis reform legislation that will not only turn the page on this sad chapter in American history, but also undo the devastating consequences of these discriminatory policies. The Senate will make consideration of these reforms a priority.
In the early part of this year, we will release a unified discussion draft on comprehensive reform to ensure restorative justice, protect public health and implement responsible taxes and regulations."
Vice President Kamala Harris is close with U.S. Rep. Barbara Lee of Oakland, CA. Rep. Lee is a pro at writing cannabis legislation. Her mother made her promise on her deathbed that she would push marijuana to become legal to help those in need of benefiting from the medicine it brings. Rep. Lee wrote the Safe Banking Act, which sat on Mitch McConnel's desk in the Senate, yet to see the light of day. Even though Sen. McConnell's state of Kentucky is a hemp friendly state, McConnell had no taste for legalizing weed. McConnell, however, is out as Senate Majority Leader and it will be up to new Majority Leader Schumer of New York to bring a safe banking bill, a de-scheduling bill or the promised comprehensive bill up for a vote.
Who's Got Game?
Investors are always looking for the next hot thing. Whether through legislation or executive order, active and more attentive investors see a green-dominant rainbow. As soon as the day after the election, cannabis stocks were climbing, even on days when the Dow Jones lost 300 to 600 points, proving the volatility of the traditional market has not shown to be related to cannabis stocks. They have a path of their own.
The mere speculation of legality changes has led to surging prices for many potters, but not all. Tilray and Canopy formed the most tech boom-like IPOs in the early going. In the last two months, pot stocks such as Green Thumb, Curaleaf, Cresco Labs, Planet 13 and TerrAscend have begun to soar, often doubling, or tripling in value most likely based upon speculation of legality in the U.S. But pot stock giants such as Aurora and Tilray haven't had the same explosion as others, with Canopy slowing climbing the ladder yet again. Aurora and Tilray have tumbled dramatically, and Aurora had just begun to recover in early February. Tilray has fallen nearly $90 per share to $29.
The wise cannabis traders are setting their sights mostly on companies in the United States with a high ceiling. Only TerrAscend is a true Canadian company, yet their rise can be attributed to U.S. interests in New York and New Jersey. Cannabis companies are now coveted for their number of dispensary sites, production facilities and grow houses in the U.S. where companies like Green Thumb are collecting them like Mario snags gold coins. Foreign licenses, research facilities, and a lack of brick-and-mortar sites have shifted investor options.
Home-Grown Stocks
Three of the most up-and-coming stocks have Nevada ties. Green Thumb Industries, Curaleaf and upstart Planet 13 operate heavily in the Silver State. In the early days of the market, no one took these three stocks seriously. Planet 13 had an IPO under $3 and slid downward after opening. All three of these stocks have more than doubled in value in the past few months and show no signs of slowing down. Cresco Labs is another big U.S. player.
As Aurora, Tilray, and Aphria struggled, most investors got squeamish. But investors are true gamblers and continue their quest for gold. The savvy market investor would rather buy a $10 stock and watch it grow to $40 than buy a $60 stock they hope hits $75.
Claims of people who say they made hundreds of thousands of dollars in a short amount of time at the beginning are true if they bought on the ground floor. Canopy launched at $9, for instance.
Pot Picks with Potential
As bigger stocks have moved into bigger marketplaces, there are many young upstarts ready to make a move. Some stood out above others because their value wasn't in research or ancillary products. Ianthus, for instance, looked promising approaching $6 but is now trading under .50 cents. The following five stocks have the potential for a meteoric rise.
Planet 13: One potential rainbow surfer is Planet 13. Off to a modest start, Planet 13 has been climbing and has tripled its value in the past couple months, reaching to a value buy at $4.50-a-share that has risen to more than $8 as elevate went to press.
Nevada-based Planet 13, with its reasonable price, could be a stock that gets driven upward of $50, spurred by its announced second mega operation, this one in California with its Orange County SuperStore set to mimic or surpass its vast Las Vegas store.
Once complete, the 55,000-square-foot facility will be comprised of 16,500 square feet of dispensary space with additional space reserved for ancillary stores. Planet 13 is a vertically integrated company with shares that trade on the Canadian Stock Exchange (CSE) under the symbol PLTH and OTCQX under the symbol PLNHF.
Green Thumb Industries: The most impressive price jump has been by Green Thumb. Last June, Green Thumb Industries opened its fifth Essence brand store in Las Vegas and now has a whopping 98 retail stores in the U.S. Trading on the Canadian market OTCQX International, GTI opened its IPO in August 2017 at $5. In what is considered a colossal rise, the stock went on a 52-week tear of $3.69 per share up to more than $39 at press time.
Green Thumb manufactures and distributes a portfolio of branded cannabis products including Beboe, Dogwalkers, Dr. Solomon's and The Feel Collection. The company also owns and operates rapidly growing national retail cannabis stores called Rise. Headquartered in Chicago, Green Thumb has 13 manufacturing facilities across 12 U.S. markets. Established in 2014, Green Thumb employs over 2,300 people and was named a Best Workplace 2018 by Crain's Chicago Business and MG Retailer magazine in 2018 and 2019.
Curaleaf: A Massachusetts company, Curaleaf currently operates in 23 three states with 93 dispensaries and 22 cultivation sites and 30 manufacturing/processing plants with a customer base of more than 350,000. The stock price had a 52-week range of $2.54 to $18.58, where it was hovering at press time.
Cresco Labs: A huge player, Cresco has 29 retail licenses in nine states with 15 production facilities. Founded in 2013, Cresco is one of the larger vertically integrated multi-state cannabis operators in the United States. Employing a consumer-packaged goods approach to cannabis, Cresco's house of brands is designed to meet the needs of all consumer segments and includes some of the most recognized and trusted national brands including Cresco, Remedi, and Mindy's, an edibles line created by James Beard Award-winning chef Mindy Segal.
TerrAscend: Another Canadian stock on the uptick is TerrAscend. Now led by the former leadership of Canopy, the company is highly valued because of its connections to licensing in New Jersey and New York, which many investors see as a market with booming potential. Leadership turned the stock around. Jason Wild is a major shareholder in Canopy Growth as well as the chairman and chief driver of strategy for TerrAscend. Wild made his fortune investing in pharmaceutical stocks focusing on specialty drug companies, which are much smaller drug manufacturers than big companies like Pfizer and Merck. TerrAscend is looking for the same magic that Canopy displayed.
Through political fairy dust, market savvy or just plain ole Irish luck, shrewd investing can line your stock pot with gold.