Derek Connor
Oct 05 2017 . 4 min read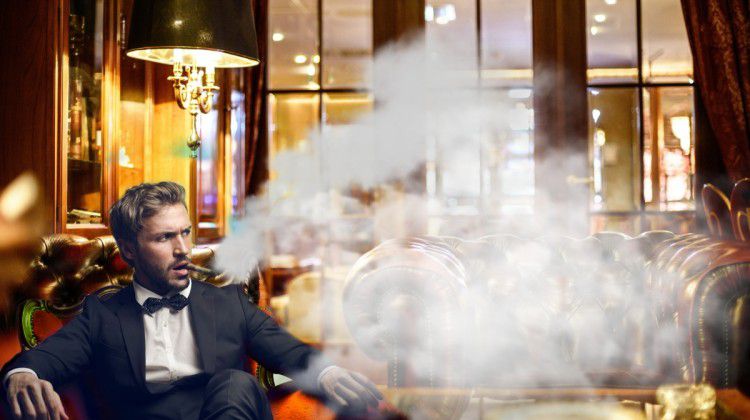 By Derek J. Connor Esq., Connor & Connor PLLC
2017 has brought a lot of changes to the cannabis industry in Nevada. With the continued growth of the medical program and the legalization of adult use, the focus has now shifted to resolving any issues that have arisen while regulating this new industry. One issue that clients (and potential clients) of my law practice have been struggling with is the restriction on the public consumption of cannabis.
Nevada state law currently prohibits using marijuana in a "public place," which most local jurisdictions have interpreted as including any place open to the public, including private clubs and lounges. Due to this interpretation, local governments have not been able to issue any business licenses to cannabis friendly establishments. Therefore, the only place that customers have been able to consume cannabis products has been in a private residence. During the legislative session in the spring, a bill that would have permitted local governments to issue licenses to cannabis friendly businesses failed to pass. Additionally, the Nevada gaming industry has unequivocally banned the use of cannabis on gaming properties, including hotels attached to casinos. Given Nevada's huge tourism industry, the lack of a place for tourists to consume legally purchased cannabis products is a major concern for visitors to our state; they can't smoke outside and they can't smoke in their hotels which often forces them to break the law to use the products they legally bought. Fortunately, there seems to be a potential resolution to this problem.
An opinion recently released by the Nevada Legislative Counsel Bureau stated that businesses "may establish and operate a lounge or other facility or special event" where patrons can use marijuana "in compliance with state law." The Counsel's opinion, dated September 10, stressed the law's language restricting marijuana usage in public places, but ultimately determined that as long as the busine
sses remain restricted (i.e. not open to the public) to persons over the age of 21 and not exposed to public view, cannabis lounges are not contrary to state law and may be allowable. This means that businesses such as cafes, lounges, or even yoga studios, and special events such as festivals, conferences, and concerts may soon open their doors to marijuana consumption on their grounds. Therefore, both locals and visitors may soon be able to enjoy smoking cannabis in a social atmosphere outside of their home.
However, the opinion emphasizes the discretion local governments will have over the issue. The Counsel stated counties and towns "may impose restrictions and otherwise regulate such businesses so long as the regulations or other restrictions do not violate state law." This means that localities can restrict permits, impose taxes, and heavily regulate the industry if they so choose. Areas of the Las Vegas Valley (such as Henderson) will likely show concern over the location and advertisements of pot lounges, especially near schools, public parks and other locations likely to be viewed by children.
Governor Sandoval also stated his concerns about licensing cannabis lounges, as reported by Jenny Kane in a September 13th Reno Gazette-Journal article. "I am concerned with these establishments popping up piecemeal throughout the state with differing rules and regulatory structure," Sandoval said. "I also question why legislation was proposed during the 2017 legislative session if legal authority already existed. Since passage of the initiative, I have called for Nevada's regulatory structure to be responsible, restricted, and respected."
The Governor's concerns seem to be based on the possibility that certain local governments may fail to strictly regulate lounges and thereby draw the ire of federal law enforcement. To the Governor's credit, one of the provisions of the infamous Cole Memo is that states and local governments should implement strict regulatory schemes to prevent negative consequences, such as providing minors access to cannabis.
Local governments are expected to meet soon to iron out the details, but it may be some time before a licensed cannabis lounge opens for business. Nevertheless, this is a huge step for the cannabis industry in Nevada. Aside from the obvious consumer benefits, the opportunity for new businesses cannot be understated. New local laws could entice Nevadans to form hundreds of new businesses catering to marijuana consumption.
Although it remains to be seen what type of licensing requirements will be put in place by local jurisdictions, state and local governments have a long history of successfully regulating so-called "vice industries" and I fully expect that they will be successful here as well.